Victor Polster, the Breakout Star of 'Girl', Embodies the Balletic Spirit of the Spring Collections
The Belgian actor and dancer is the star of the controversial film finally being released Friday. Photographer: Estelle Hanania. Fashion Editor: Benoit Bethume.
Victor Polster had no idea he was an actor until he auditioned for Girl, Lukas Dhont's powerful—and controversial—film about a transgender girl training to become a ballerina. He simply wanted to be cast as a dancer so he could get the chance to work with one of his idols: Sidi Larbi Cherkaoui, the film's choreographer. To his surprise, Dhont called him back for the leading part of Lara. "I've asked myself a lot, why did he pick me?" Polster says. "I never acted before. But actually, the fact that I didn't act before was maybe interesting—that's how we could have something really real."
Born in Brussels, Polster was 14 when he auditioned for the film and 15 during the shoot. Now 16 years old, he is a student at the Royal Ballet School Antwerp. Like many boys, he had never danced on pointe, and for Girl, he learned in three months what usually takes female dancers years. The upside? It worked for his character. "I could feel how Lara felt in the film," he says. "She also doesn't have a great level of pointe-work. I had that struggle, too."
The story of Girl is a collaboration with a dancer named Nora Monsecour, who was assigned male at birth yet dreamed of becoming a ballerina; throughout the process, Dhont worked directly with her. She and Polster became close, too. "I wanted to do this film because I felt that someone had to show her story," Polster says. "I wanted to do it well. That she could believe in my performance as Lara was very important to me."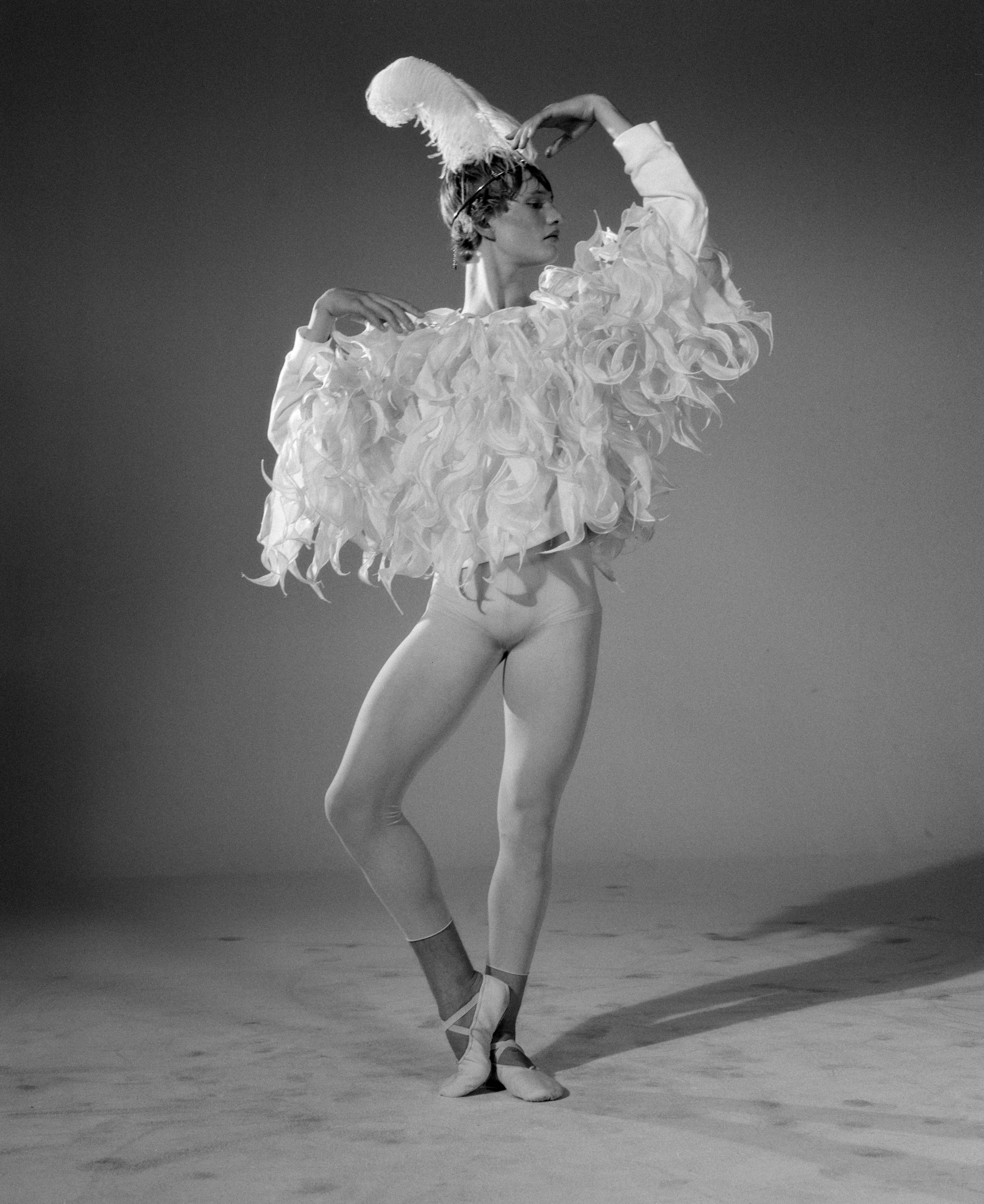 There has been criticism surrounding both the casting (Polster is cisgender) as well as the intense focus on the body, which many in the trans community see as damaging, especially when, at the end of the film—spoiler alert—Lara mutilates herself.

Yet for his part, Polster got into the mind of Lara by focusing on her physicality. His translucent skin is offset by a powder-blue leotard; his hair is pale blond and his cheeks are often flushed pink with exertion. Still, his movements, not his looks, are most affecting—whether Lara is dancing in grueling rehearsals or hanging out with her father and brother in their apartment. In the end, the experience changed Polster's relationship with his own body. "I always thought, you're too big, you're too small," he says. "I looked at myself in a bad way and now I don't anymore. I just accept my body how it is."
His poise is certainly apparent on these pages: You might not be able to tell, but Polster is dancing. "I did improvisations, but not classical dance—it was more contemporary,"he says. (That's the kind of dancer, someday, he hopes to become.) He laughs fondly at the memory: "I wore really nice clothes, and it was a really fun day."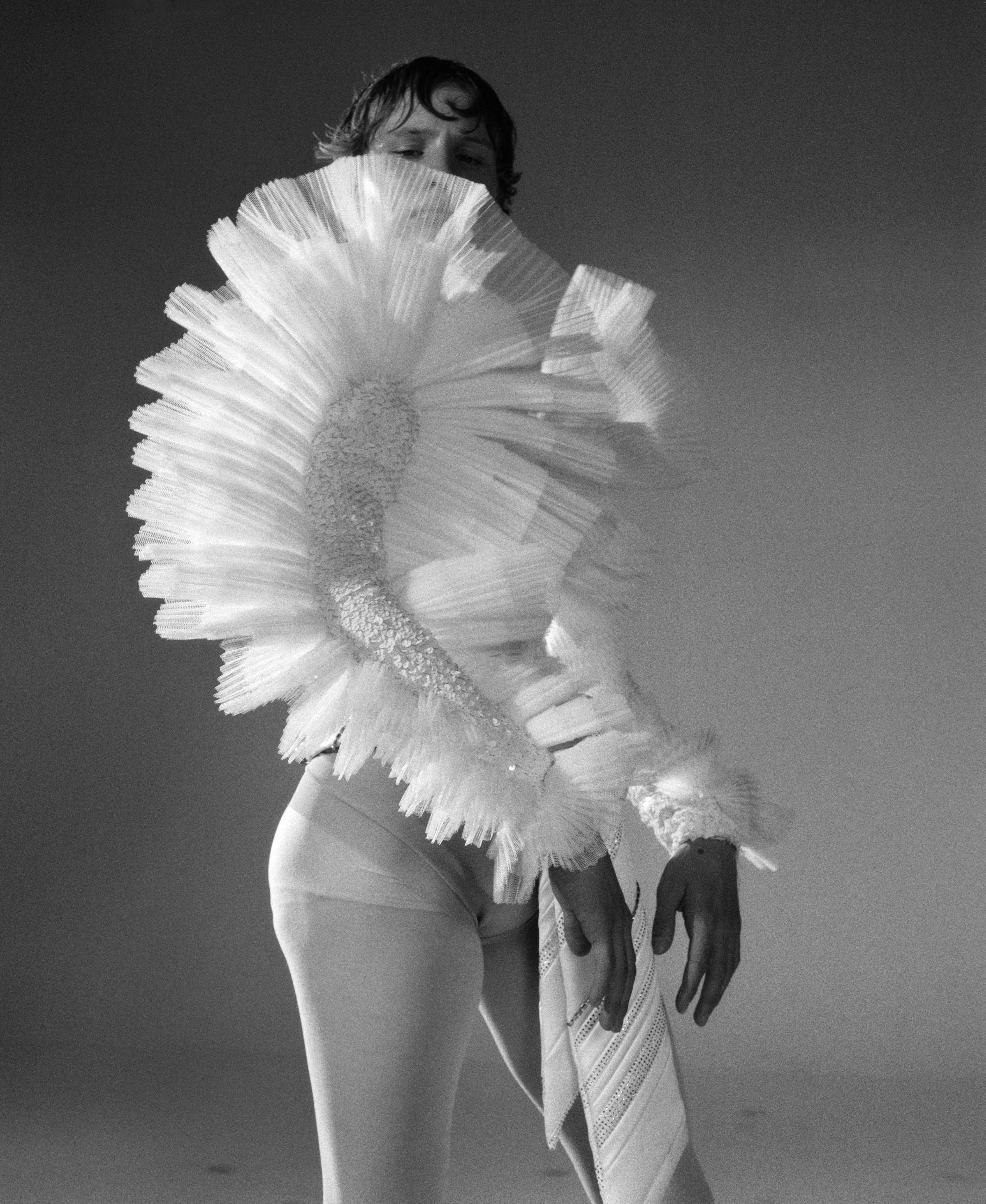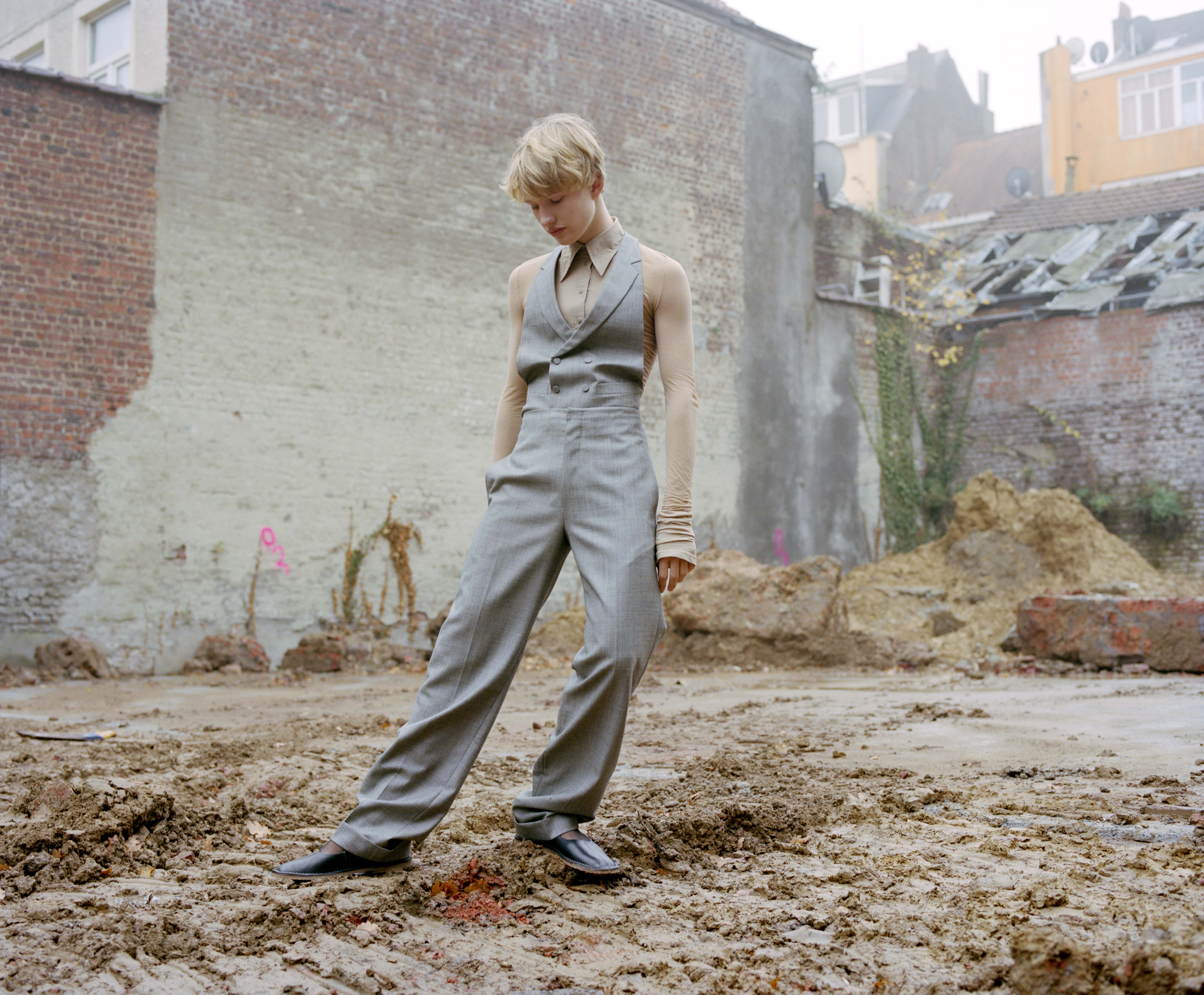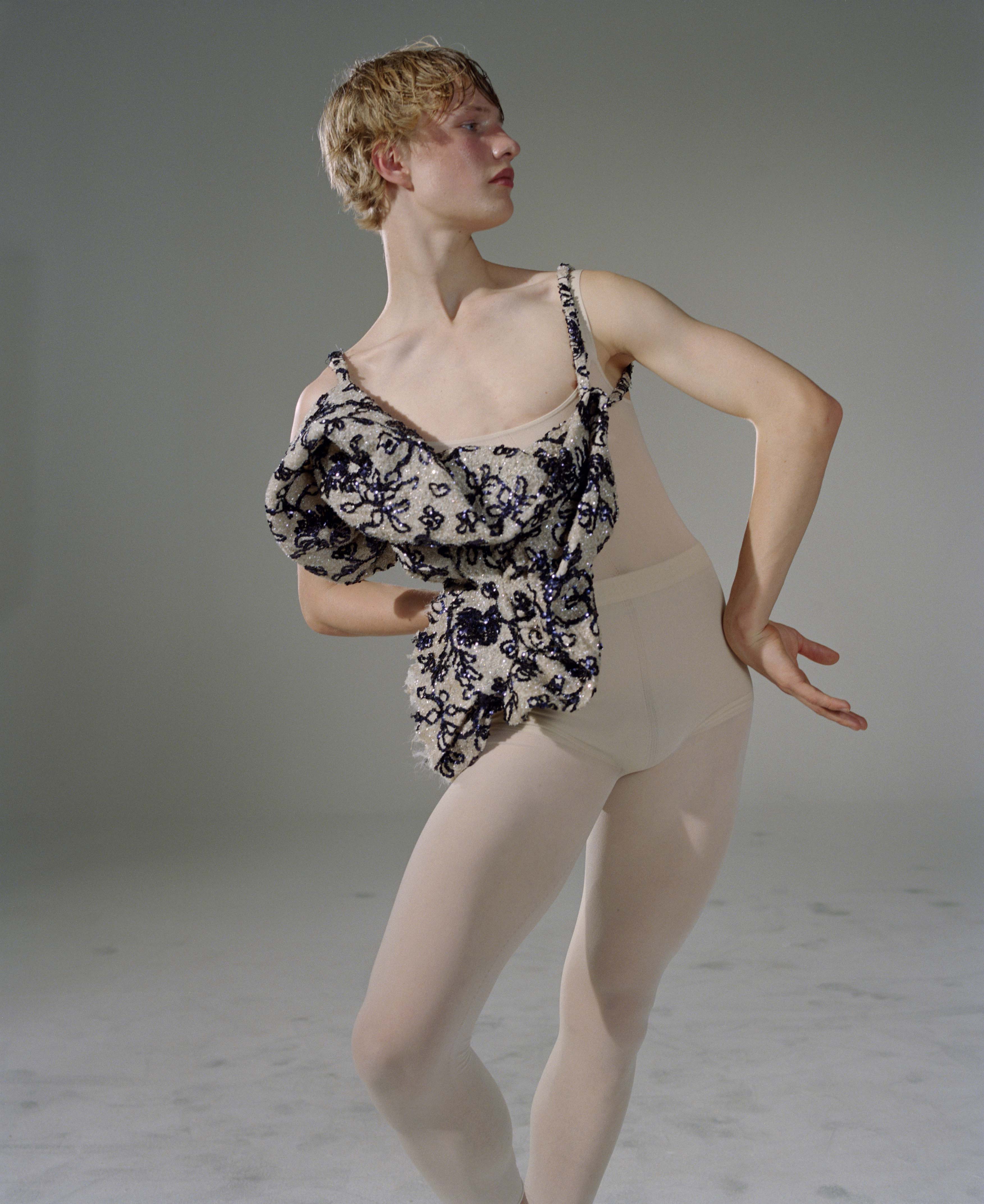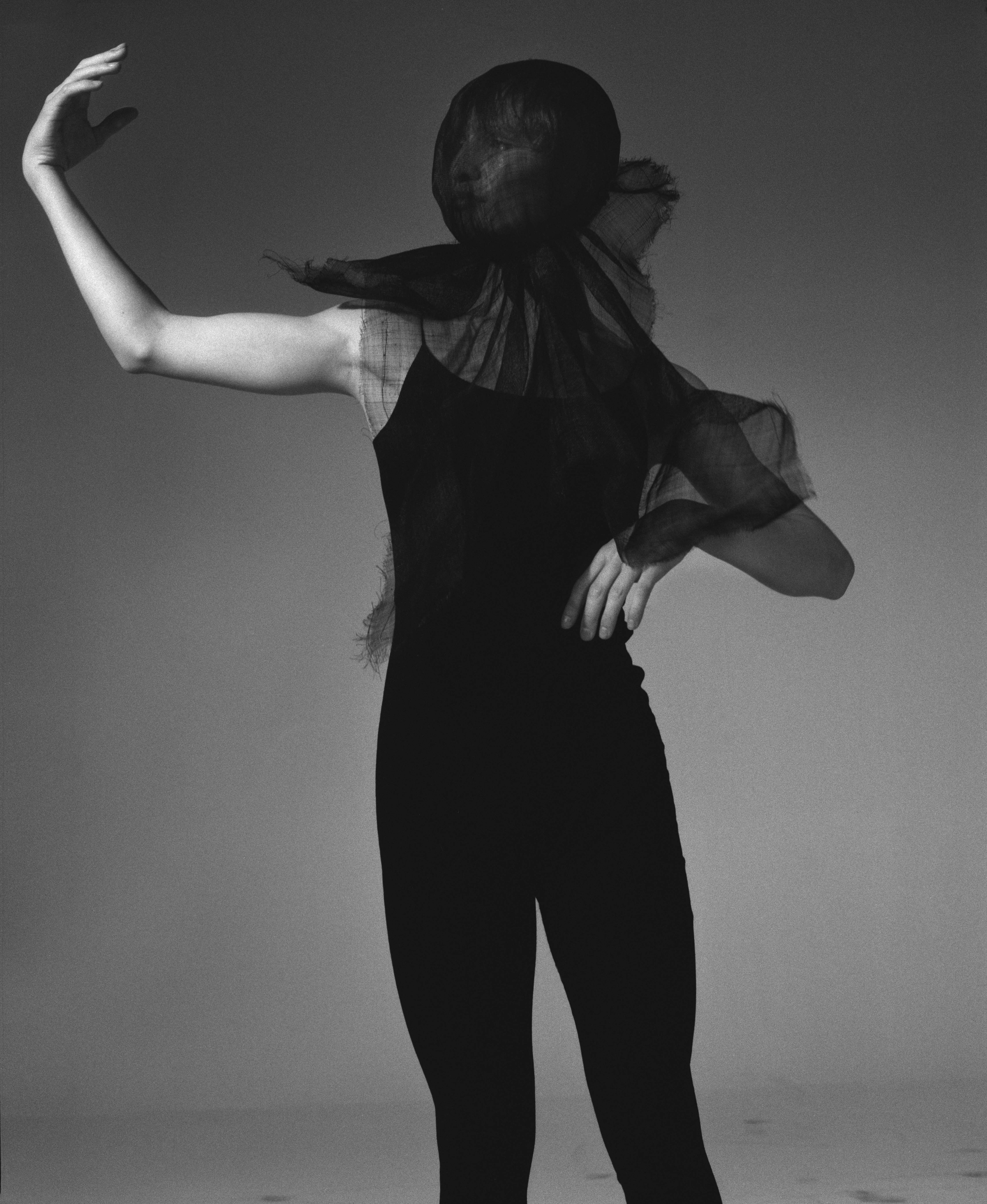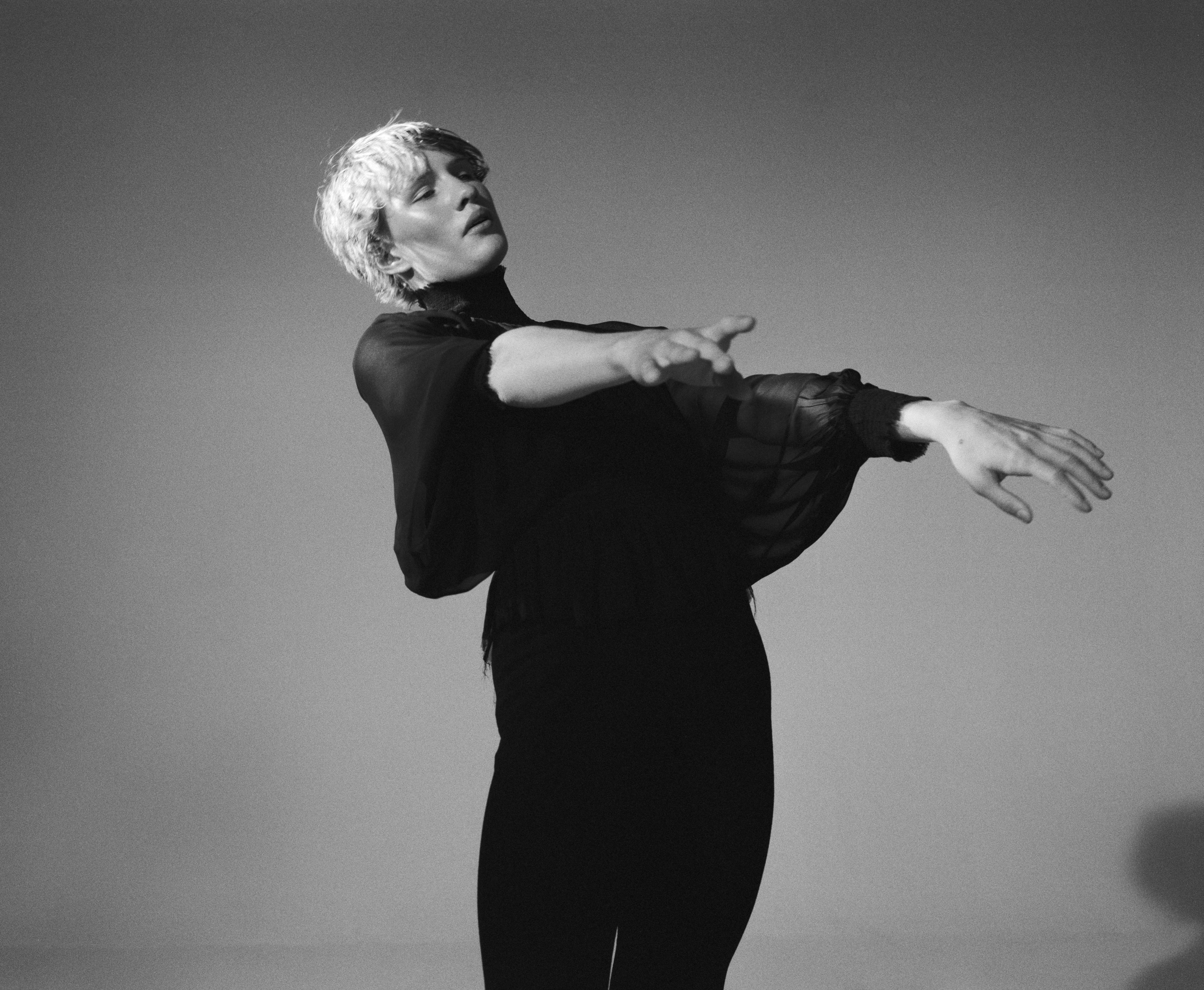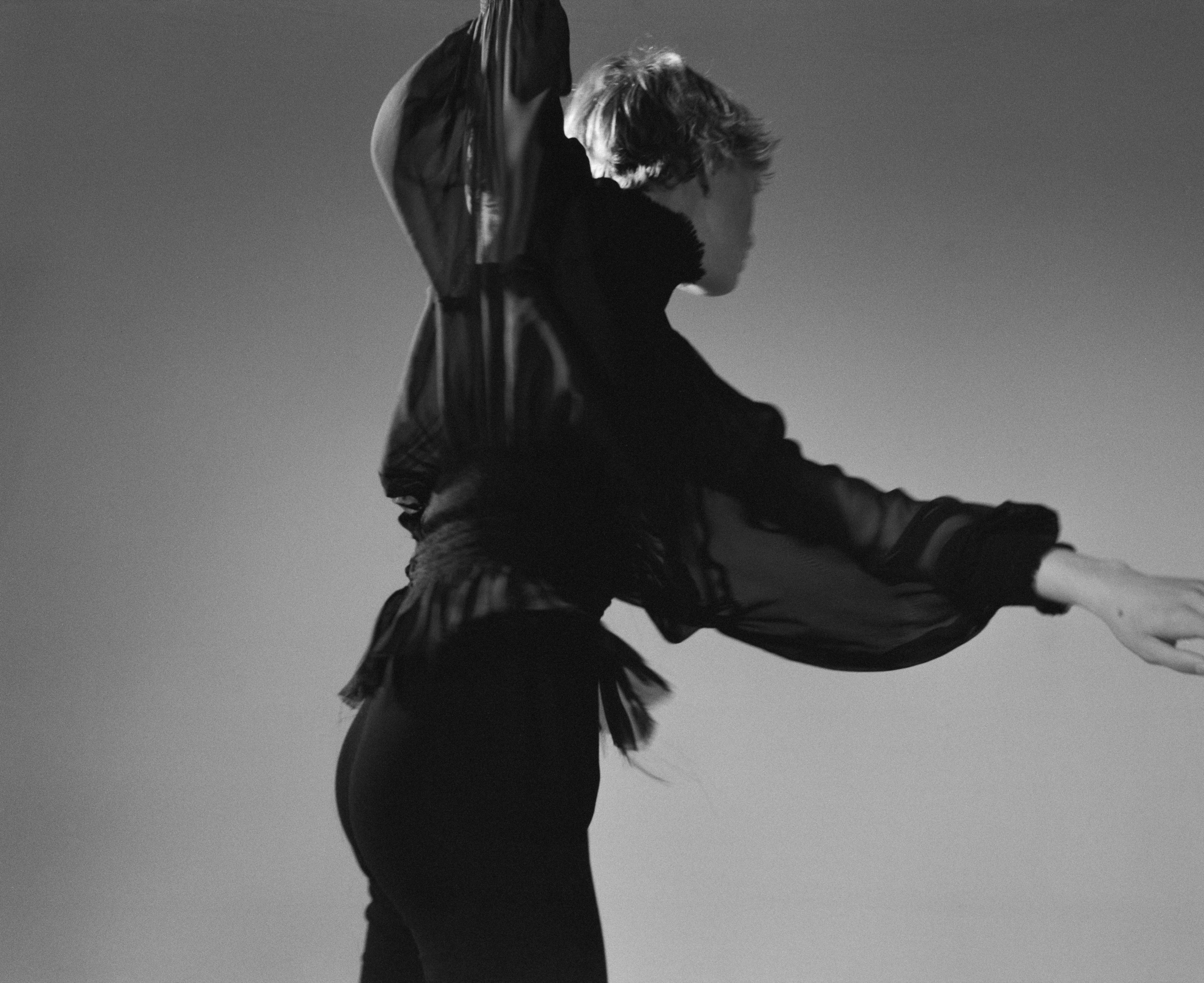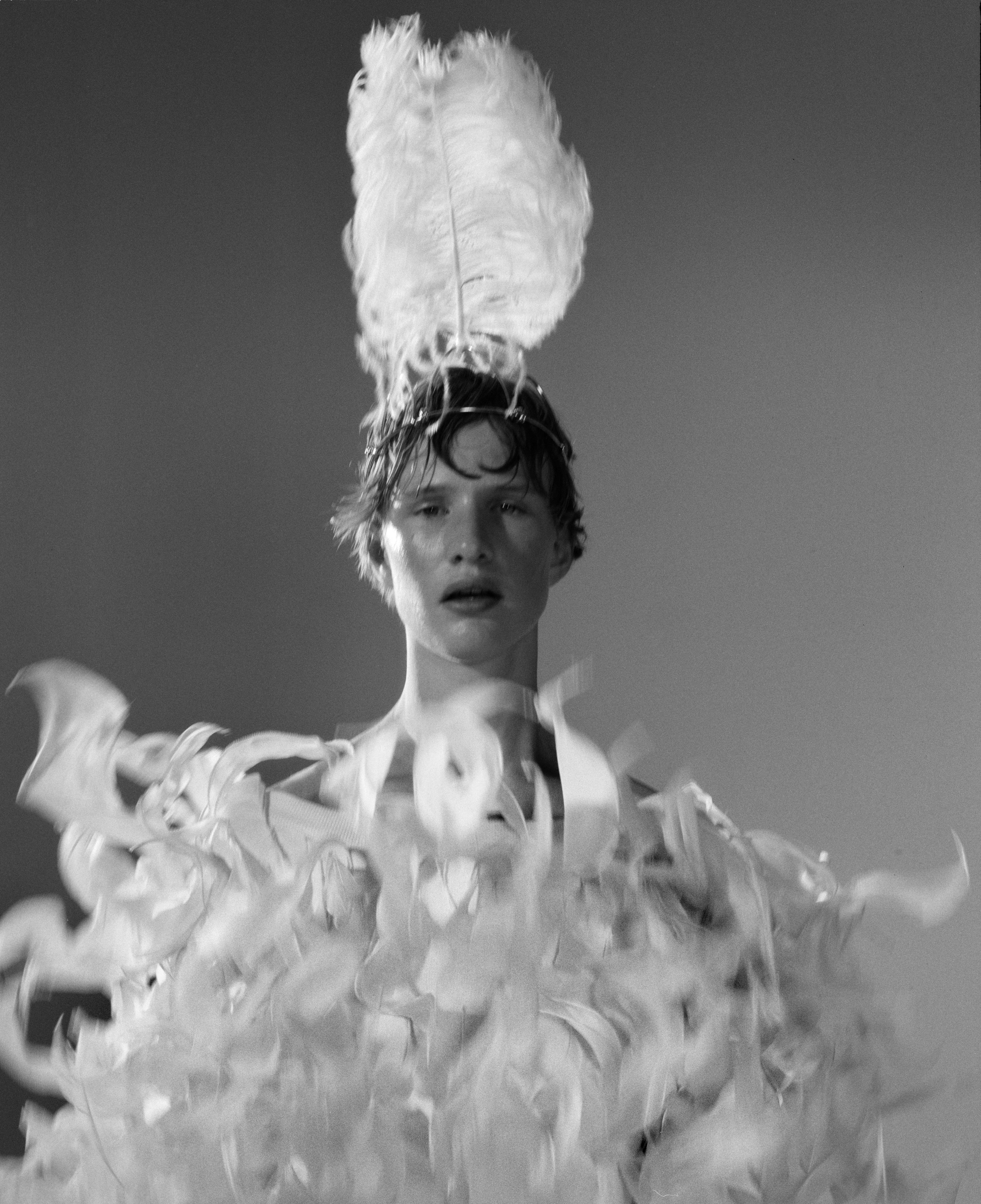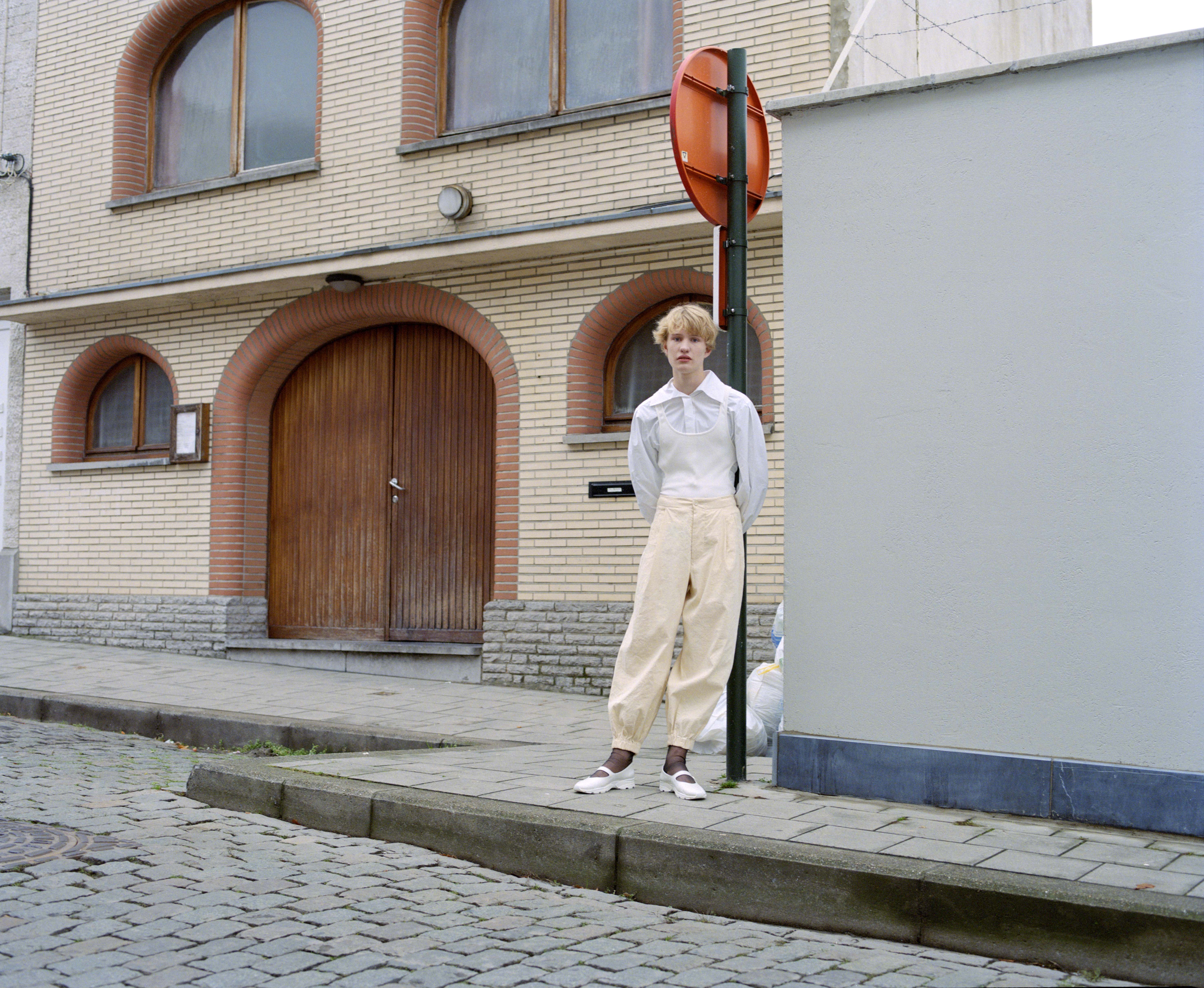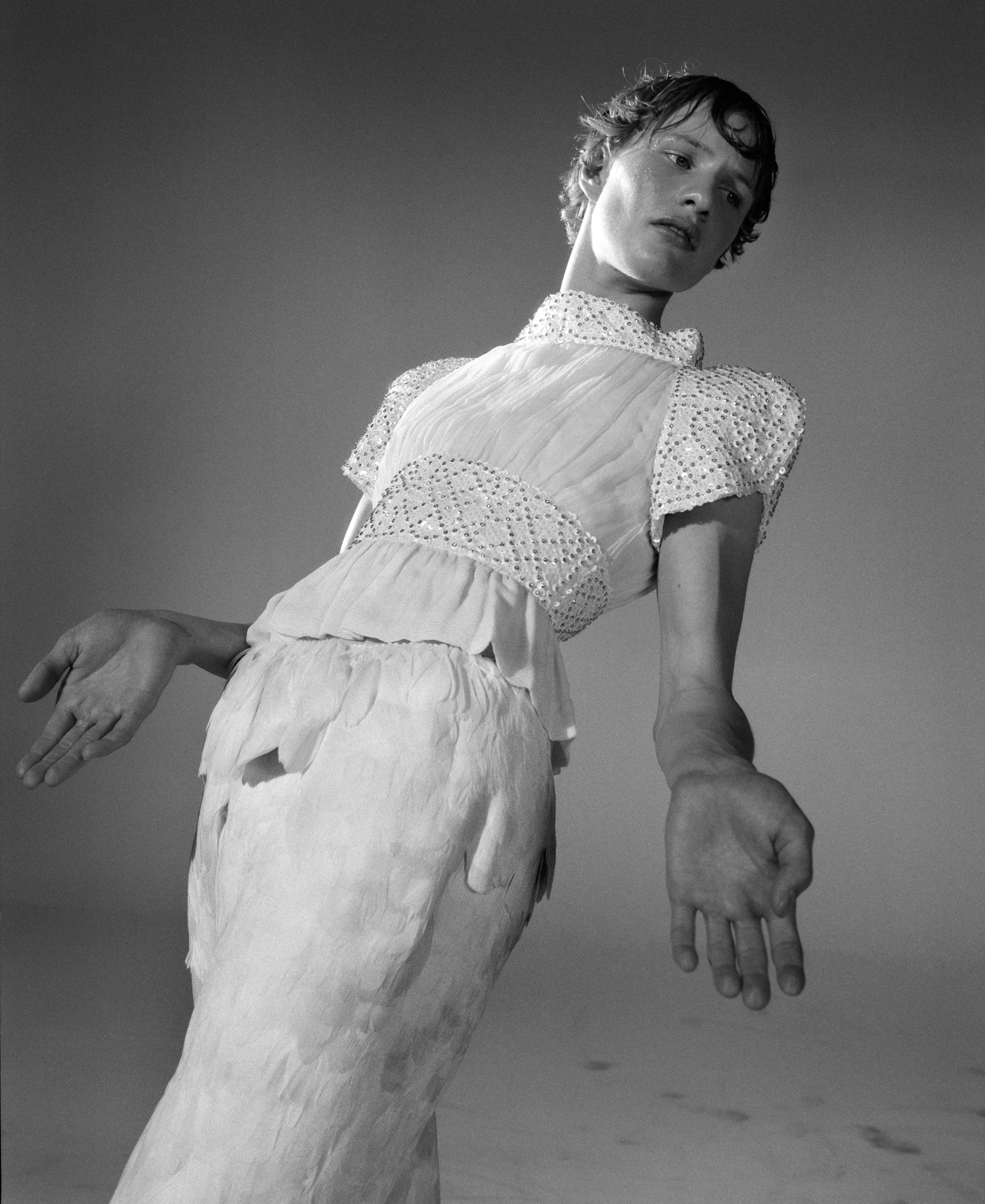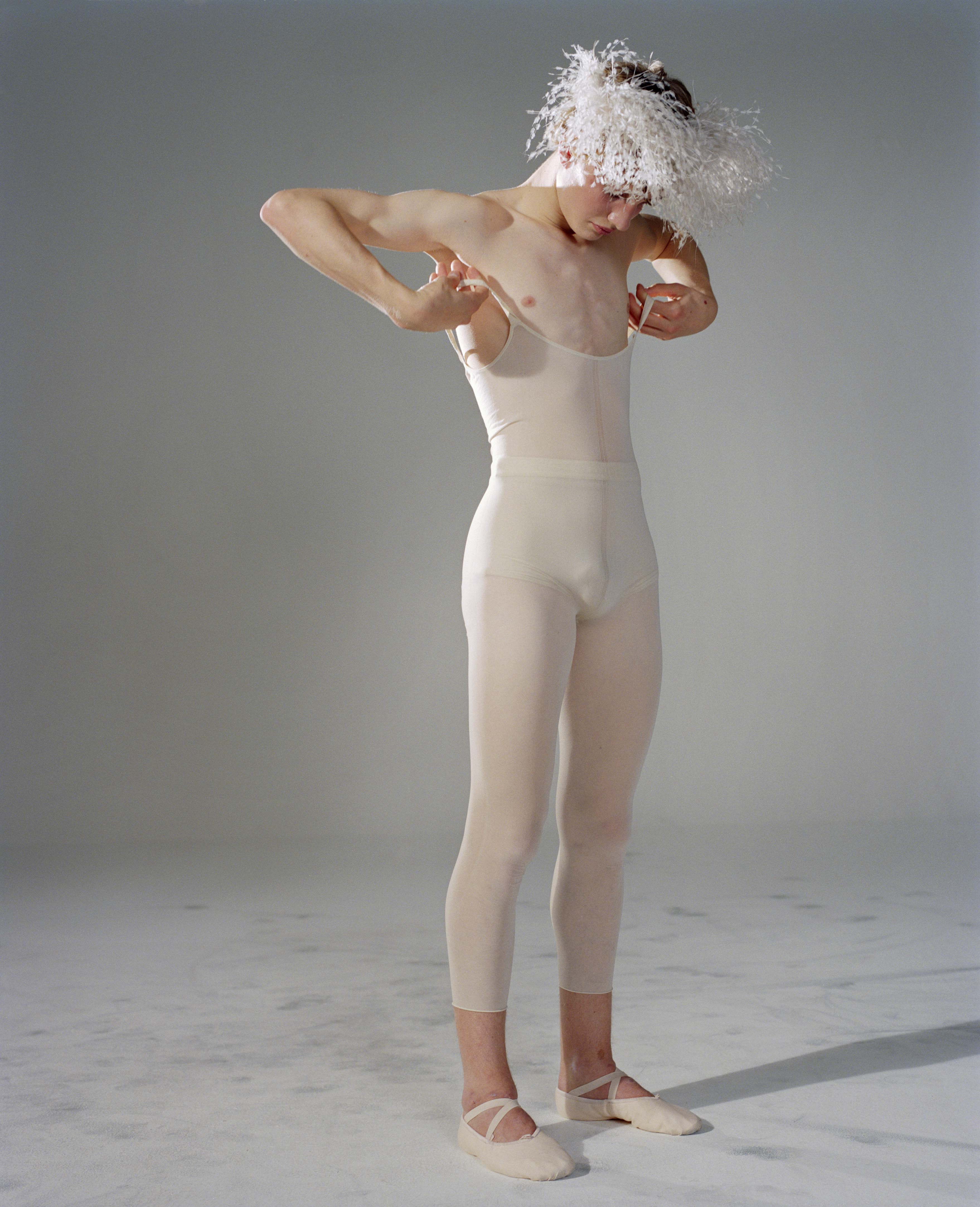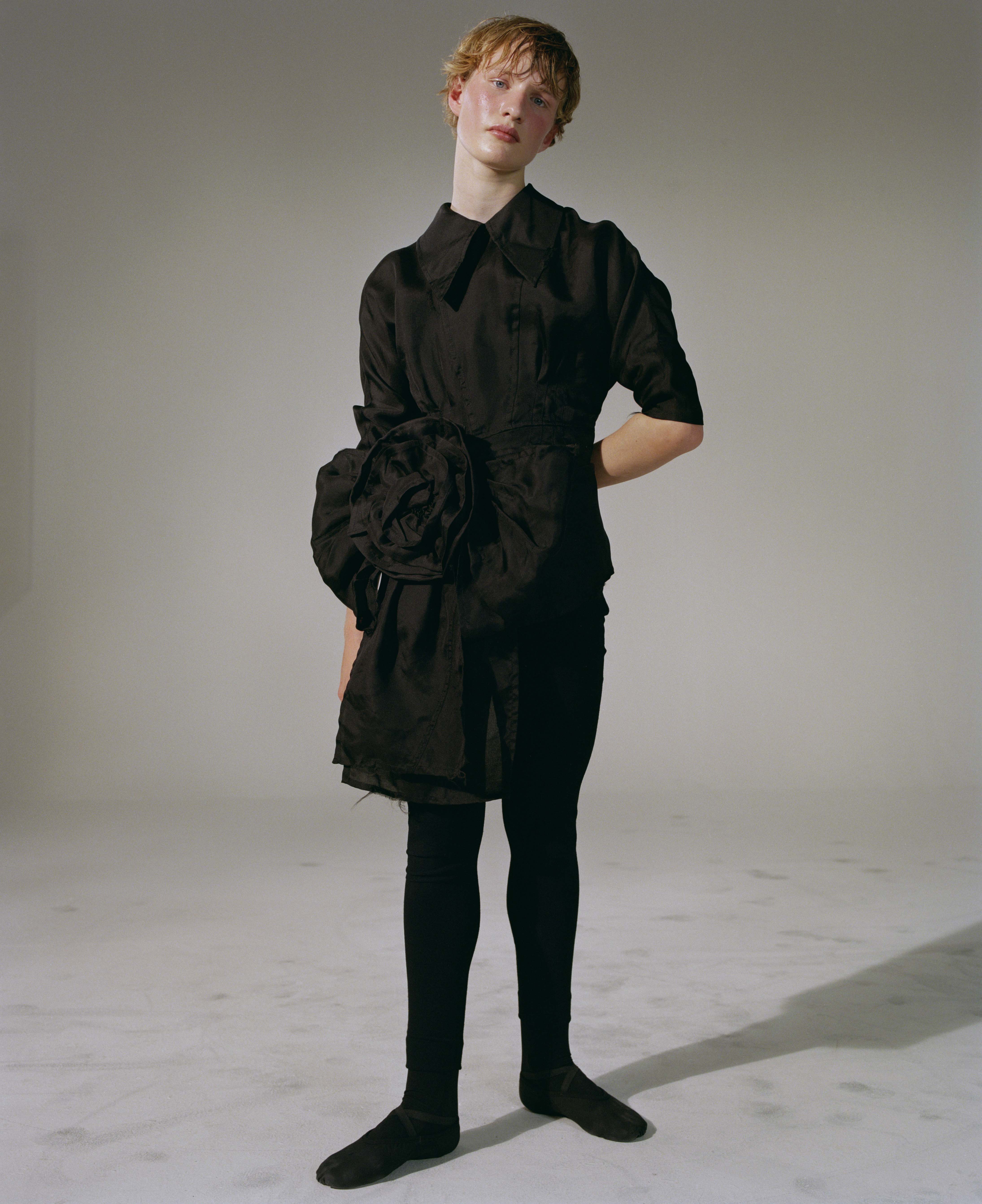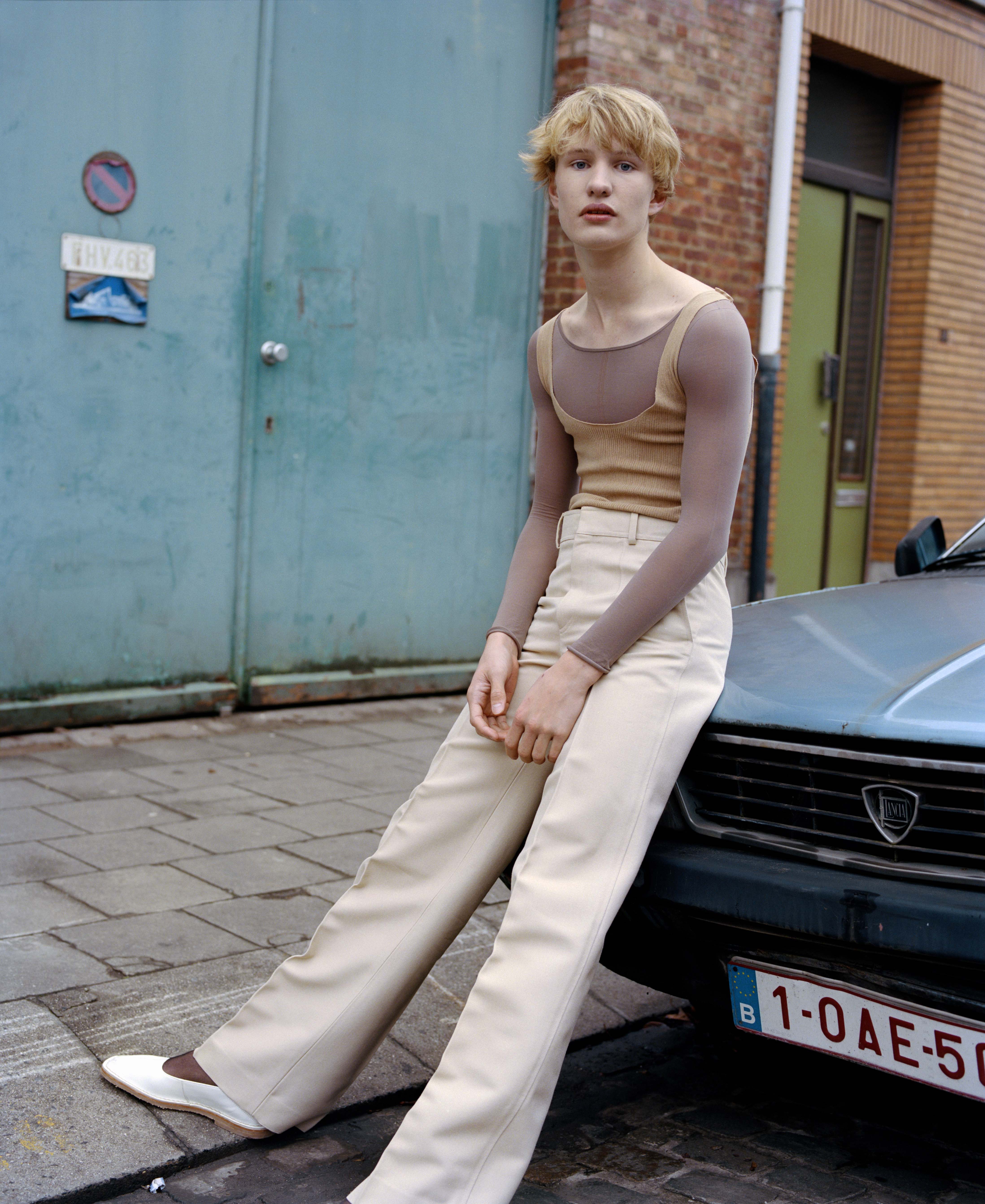 Credits: Makeup Anthony Preel at Artlist, Talent Victor Polster, Studio Manager at Benoit Bethume Marine Lescieux, Photographer's assistants Alex Sjoeberg and Karim Nuyttens, Director of photography Fanny Mazoyer, Fashion assistant Yann Steiner, Casting William Lhoest.