Behind the Scenes at Karl Lagerfeld's Final Chanel Métier d'Art Show
Lady Amanda Harlech shares her photo diary from Chanel's most recent Métier d'Art show, in New York City. Nobody knew it would be Lagerfeld's last.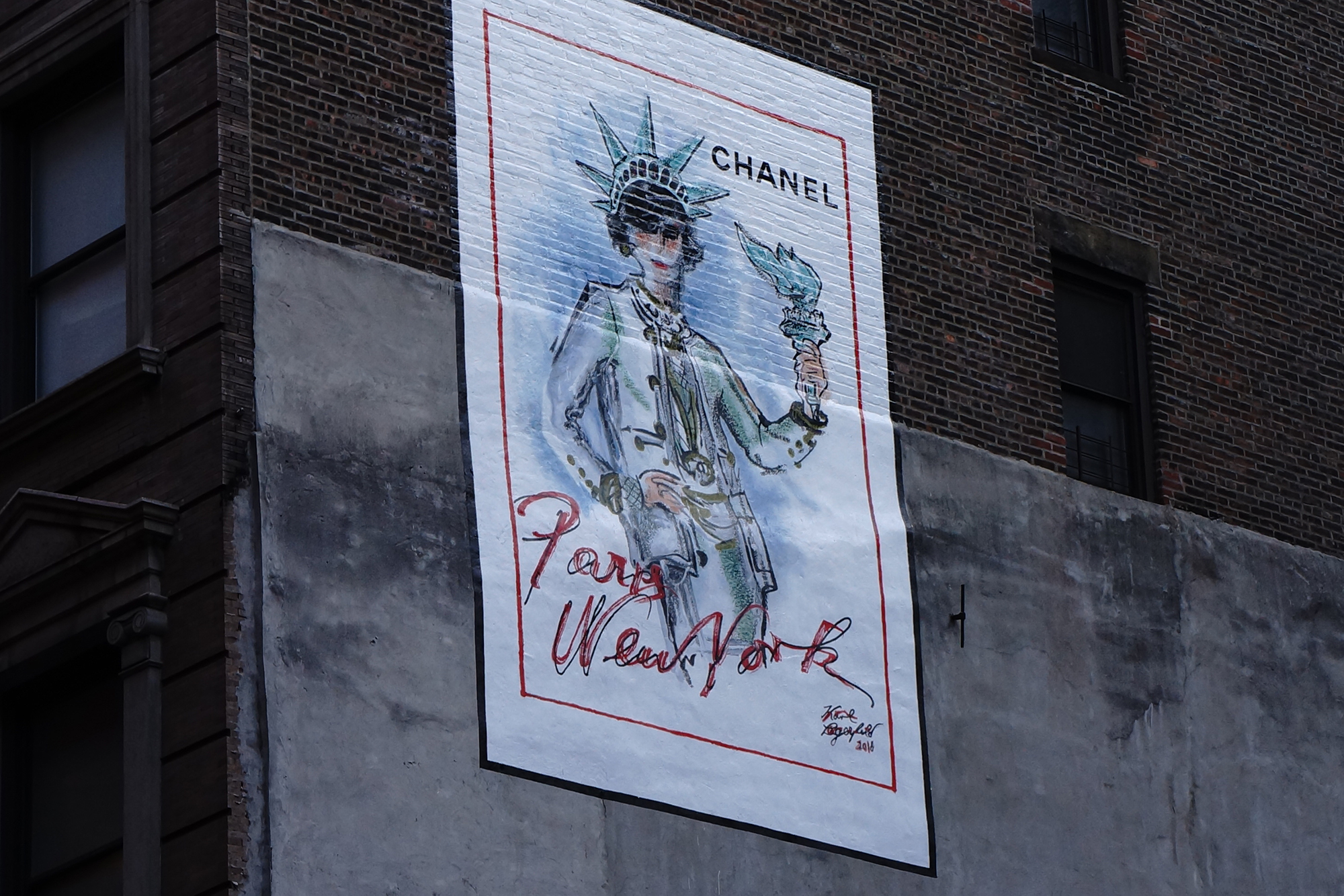 7:00 AM
We all know jet lag so we were up very early. Virginie Viard, Karl's right-hand woman, went straight to organize all the looks in order of which girls were coming in for fittings first, while I went for an infrared sauna to get primed for the day.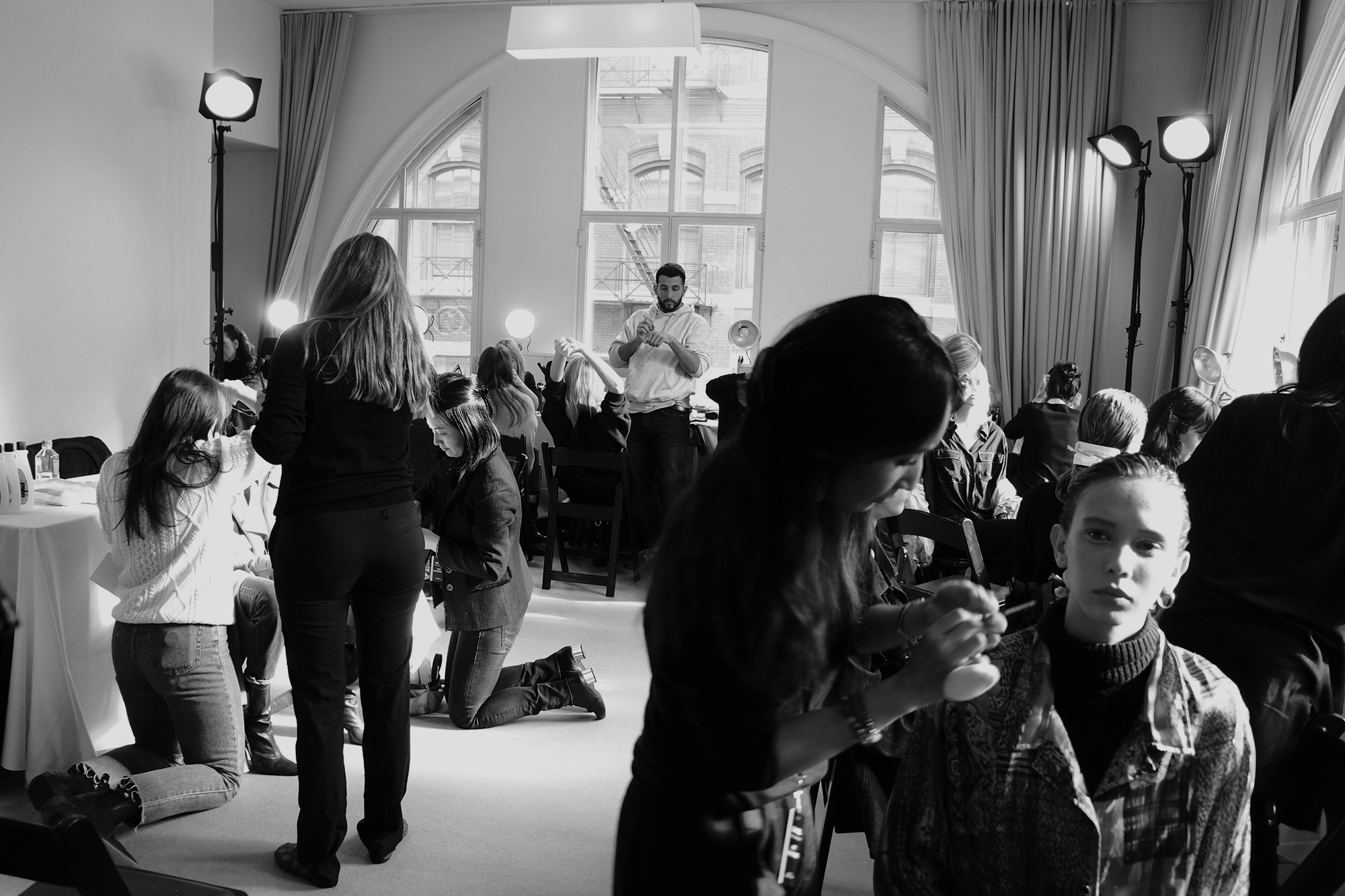 10:00 AM
Karl likes to see what we call the "accessorization." He needs to see the entire look on each of the 80 girls, with full hair and makeup, to know whether the whole thing is working. Sam McKnight and Lucia Pica worked their genius, and we did it in one big marathon on Monday, the day before the show. It's an incredibly intricate schedule and Aurelie Duclos, who handles all the casting, does it amazingly. You get to the end and think, "Wow, how did we do so many girls?" Well, that's Chanel.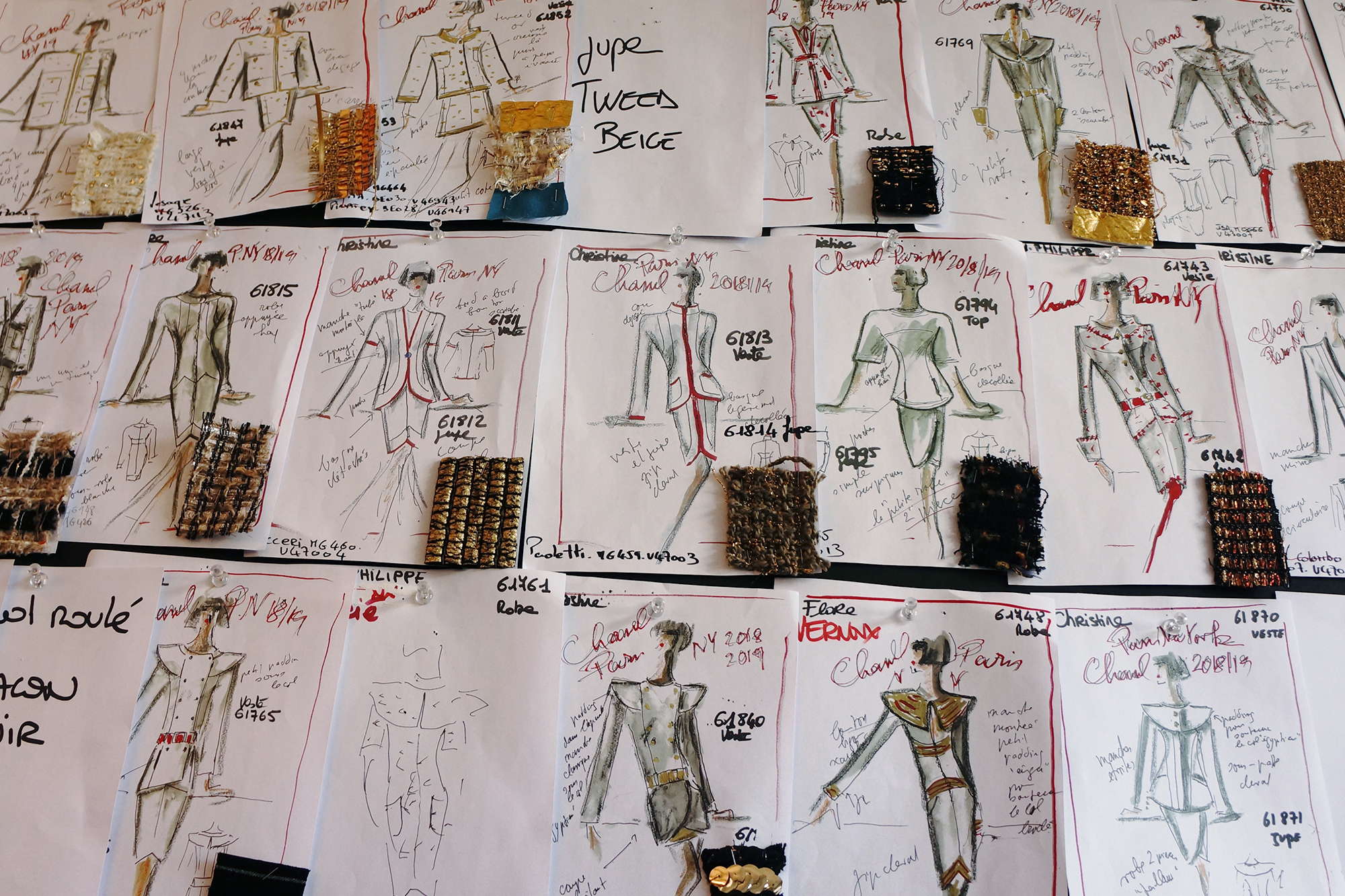 11:00 AM
By the end of the day, each girl is photographed in their final look, but until we've got that photograph, we only have the sketch and the swatch to be able to make an approximate running order. The sketches are the bible. It's the whole genesis of the collection. It's the first thing Karl creates.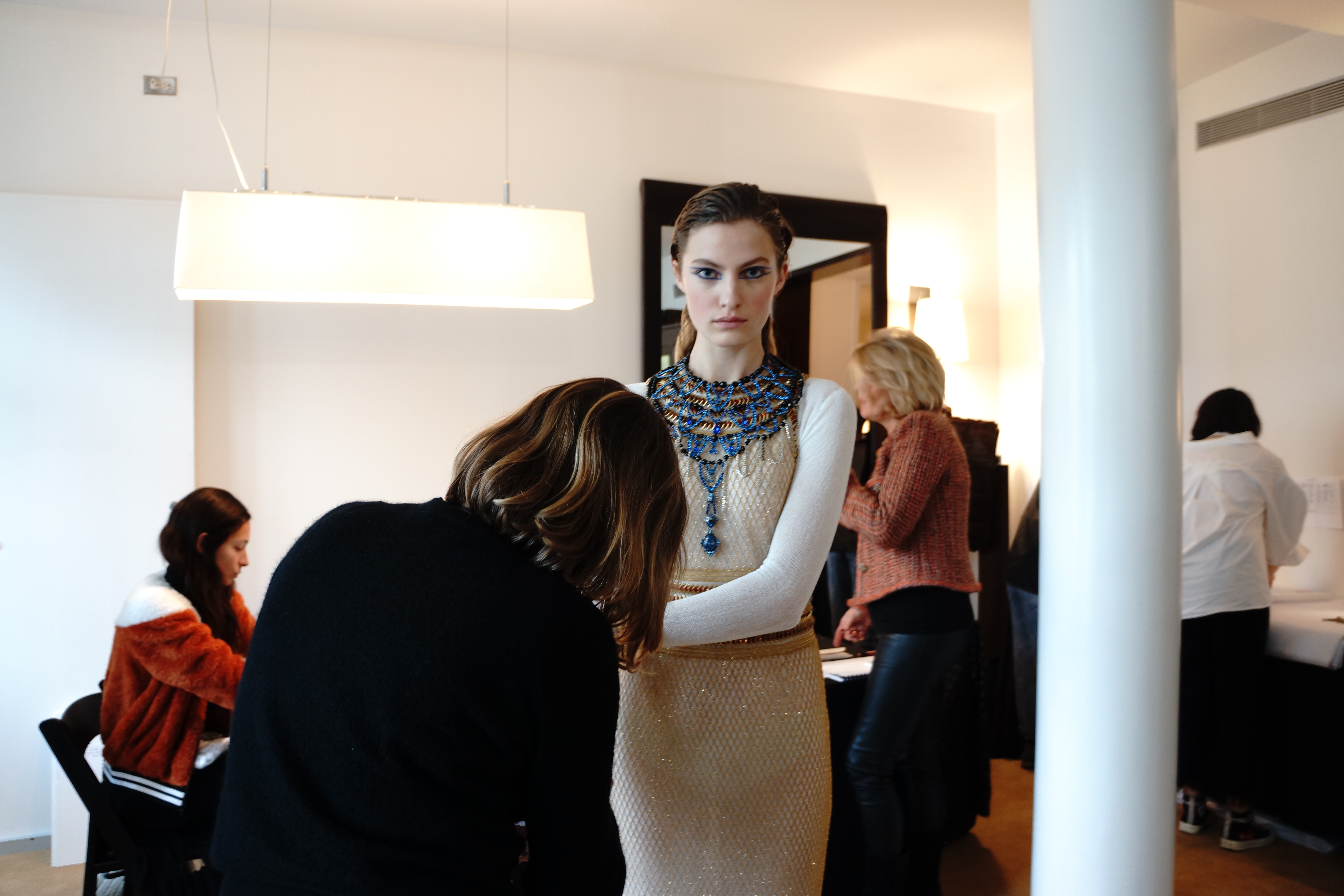 12:00 PM
The fittings, or "retouches," are amazingly tricky for a destination show—it has to happen in such short order ahead of the accessorization. In Paris, we have several days, but in New York it was condensed into one intense day. Karl insists on perfection, though. We all do.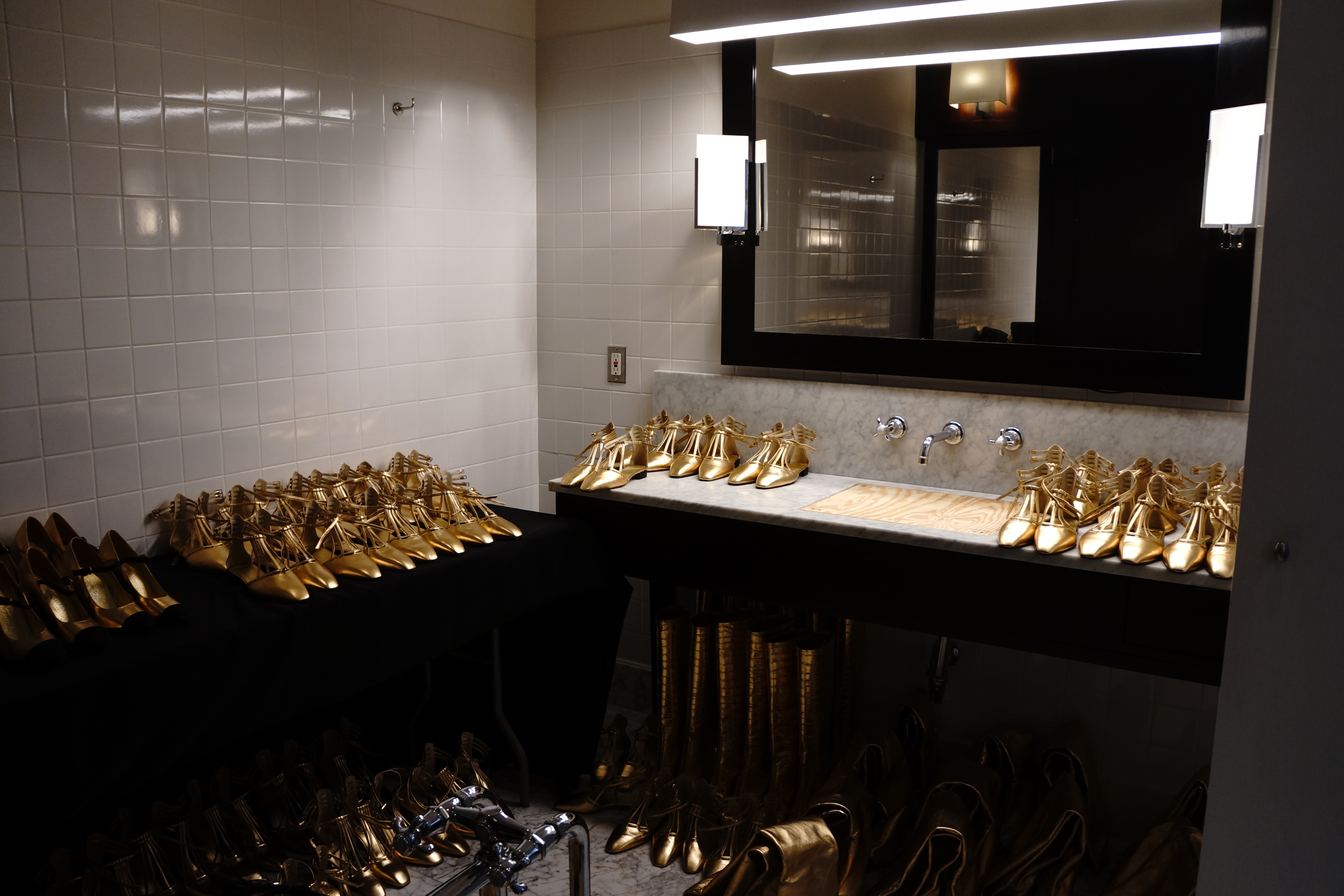 3:00 PM
Everybody really close to Karl was staying on the same floor as him at The Mercer, and we took over the whole of the sixth floor for the accessorization. So…the shoe room was also the bathroom.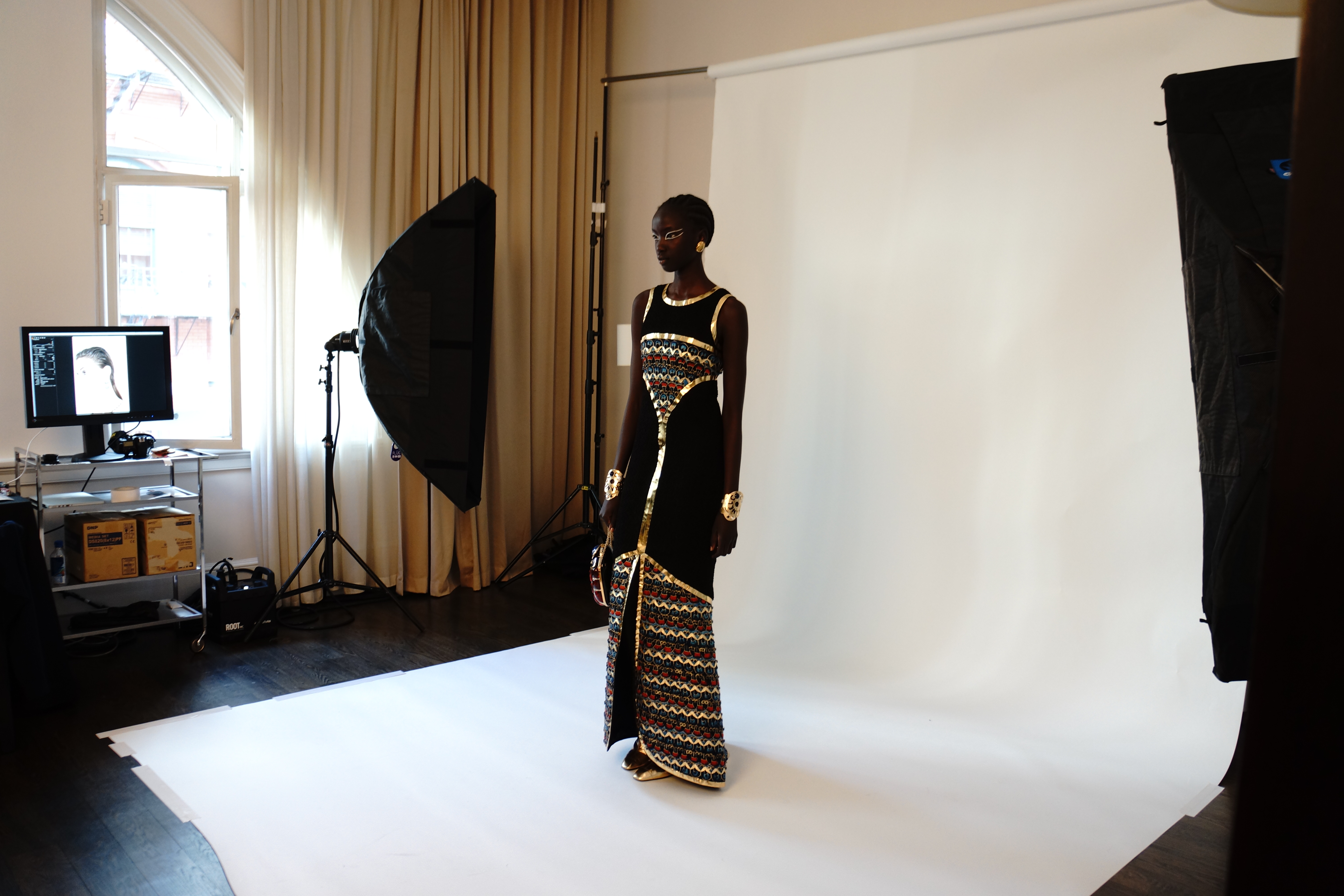 4:00 PM
Here's Anok in the tech room where video and imagery is taken of each girl in their final show look. I think Anok had two outfits actually. It's weird how one forgets. But it's the case for everybody that what they tried on in front of Karl is what they wear in the show.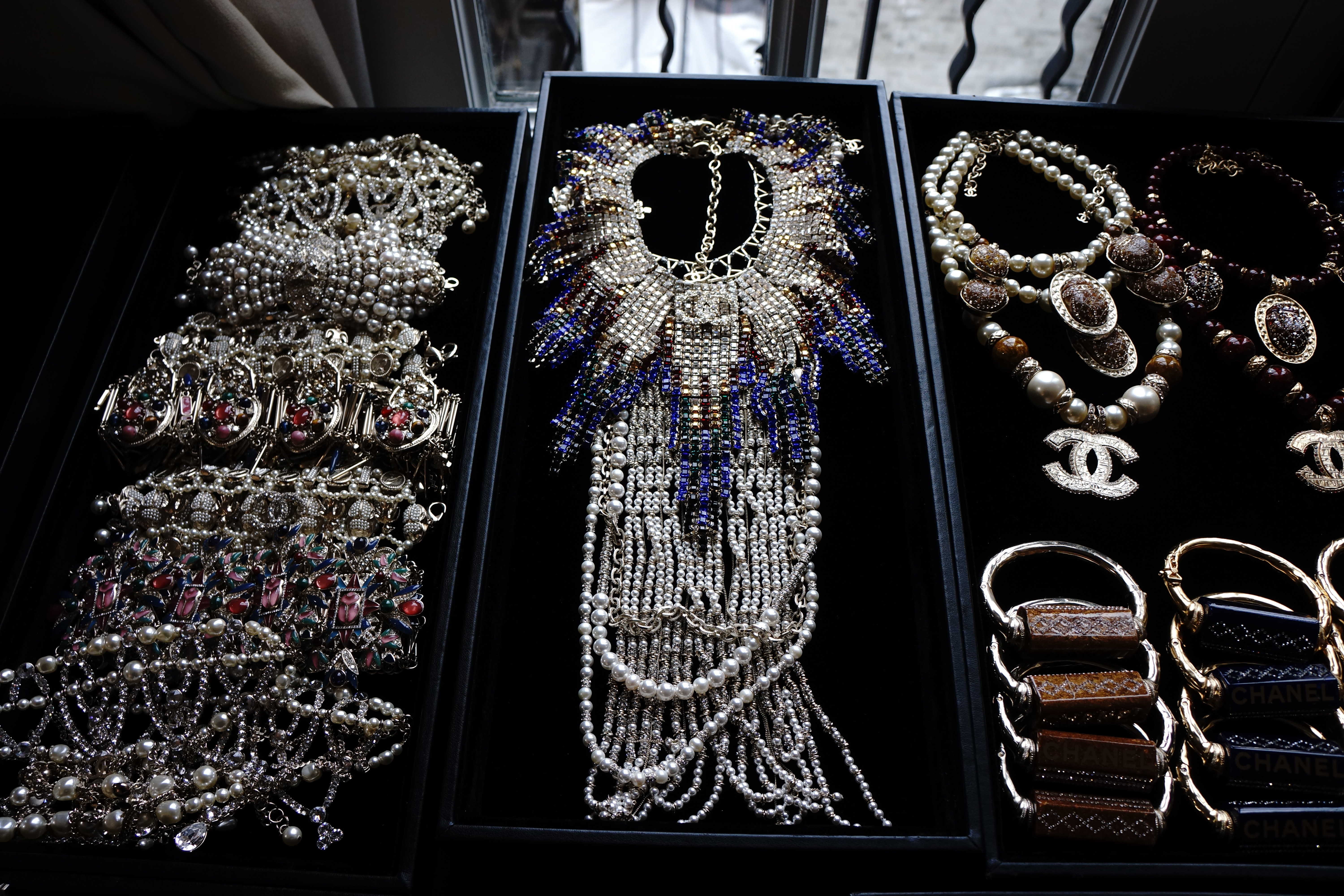 6:00 PM
You never stop editing, refining, questioning, and, of course, you always bring extra of everything, especially for a destination show. Things that maybe you're not quite sure whether it's going to work or not. Virginie had racks of clothes and trays of jewelry that weren't in the show, but she knew the importance of having them there.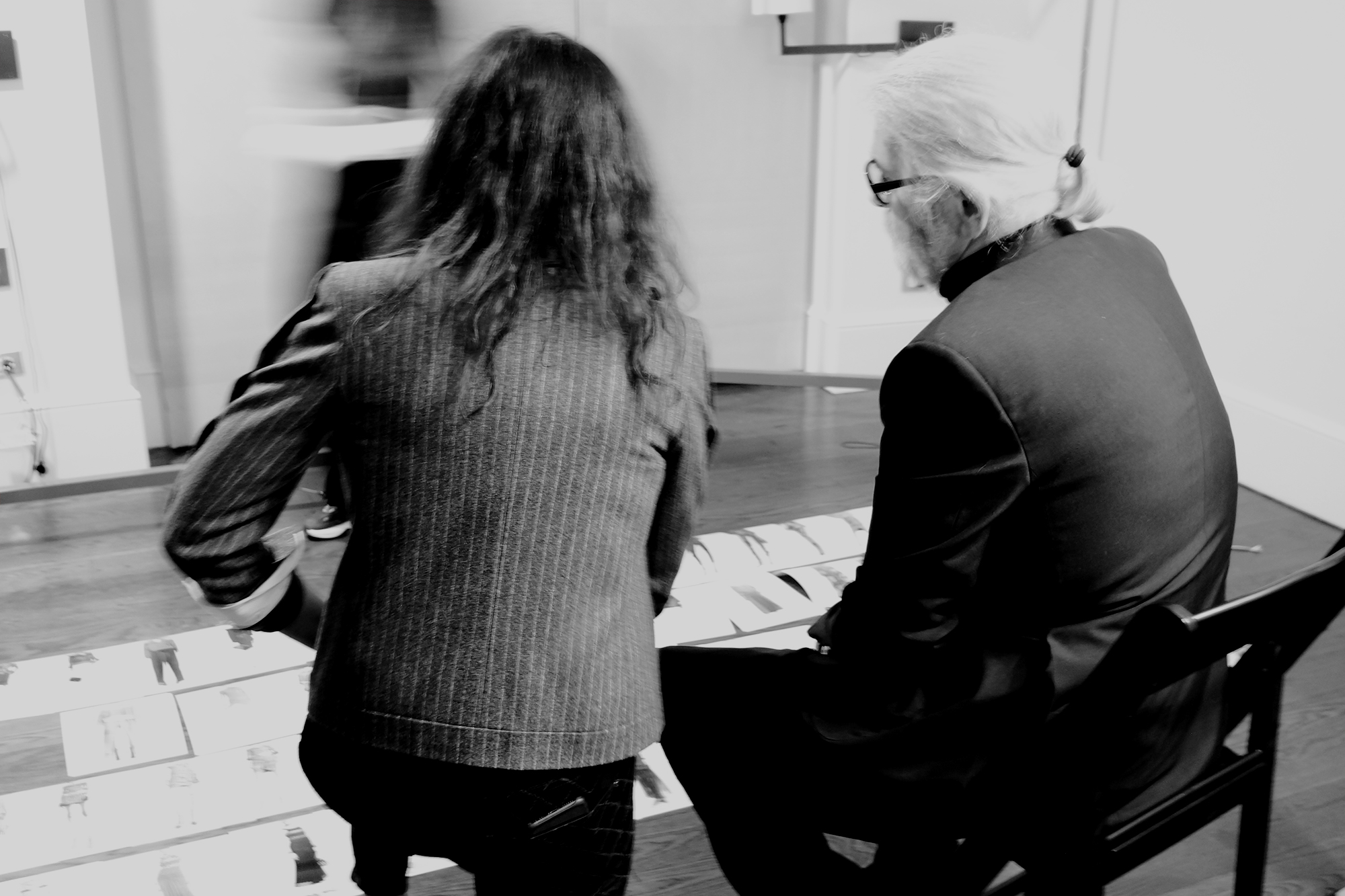 8:00 PM
I had to disappear in search of real coffee at this point. American filtered coffee in a Thermos wasn't doing it. It was quite a pressured day. Karl was asked to do interviews, there were nearly 20 editors and friends who came to see him, and we had him look at girl after girl. The Mercer became a bit like a major airport. Here, he and Virginie are looking at the final runway running order. In the back of the room, you have the studio team going through the critical exercise of documenting each girl, the number of her outfit, and then the list of every element of her look.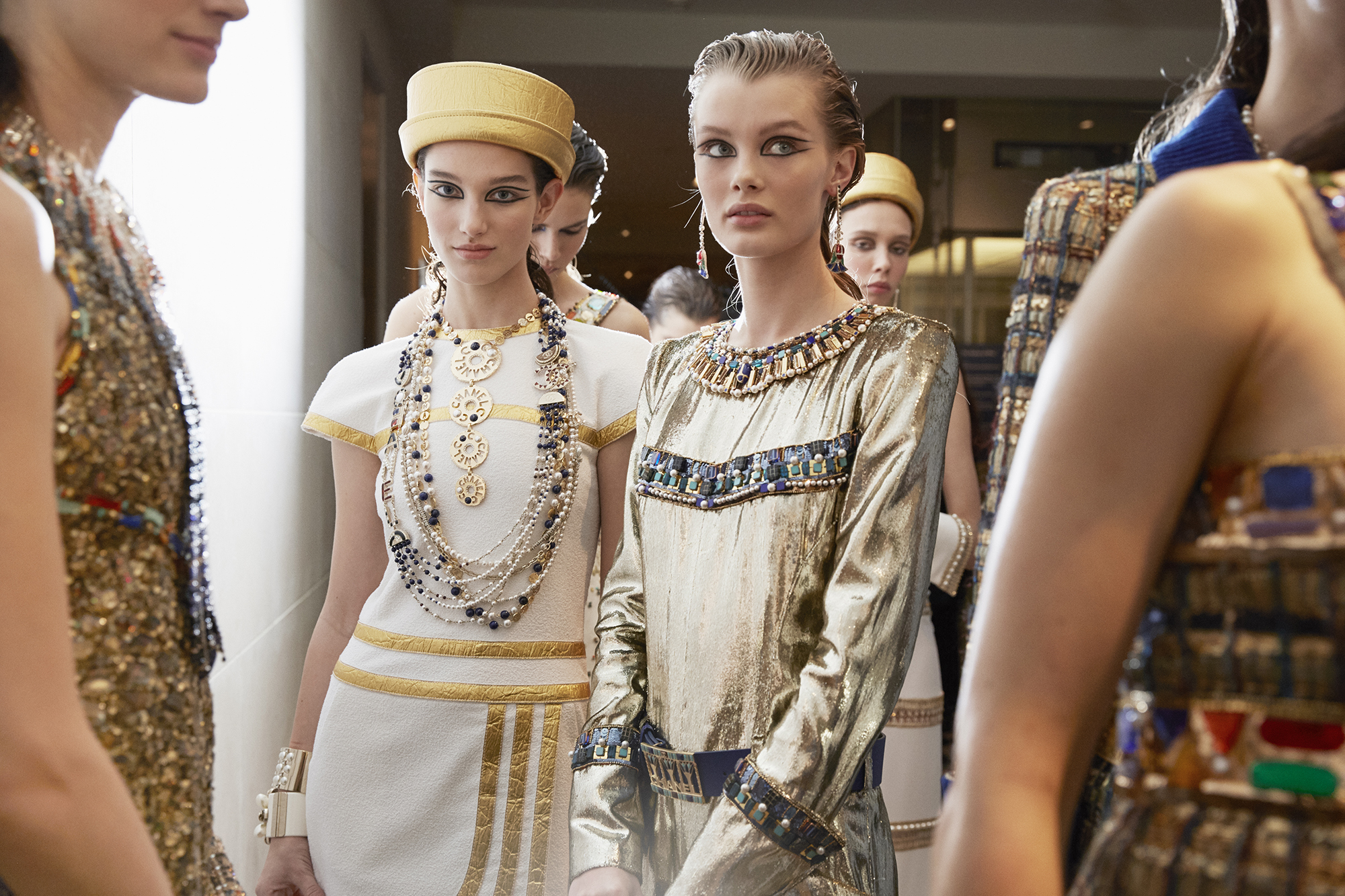 SHOWTIME
I'm always backstage by the line-up. I like standing with the girls before they head out onto the runway. Most of the girls don't need any encouragement but it's lovely to give them that complete belief in them—they're taking on the work of communicating Karl's vision. They're the actors walking onto the stage. It's down to them. You want them to know that they look amazing. Because if you feel good about yourself, you will look good.