Marc Camille Chaimowicz, Autumn 2015, 2015.
Birdbaths, Stormy Daniels, and Cunts: Our Top 8 From Frieze New York
Prepare yourself!
Marc Camille Chaimowicz, Autumn 2015, 2015.
Frieze? Welcome to the jungle. I don't have any games, but here's some fun.
Marc Camille Chaimowicz's acrylic painted boards at Andrew Kreps, staggered and pinned with abstract watercolors, were at once homely and ornate—a difficult feat to pull off, especially at an art fair. For more of his mastery, see Chaimowicz's gorgeous exhibition at the Jewish Museum uptown.
A new canvas from Wayne Thiebaud, who has pretty much cornered the market on pastries in painting, was brought by Acquavella and had the honor of being potentially the only image of a reservoir to be found at the fair this year. To the other artists out there, if you must paint one in future, remember Thiebaud and tread carefully.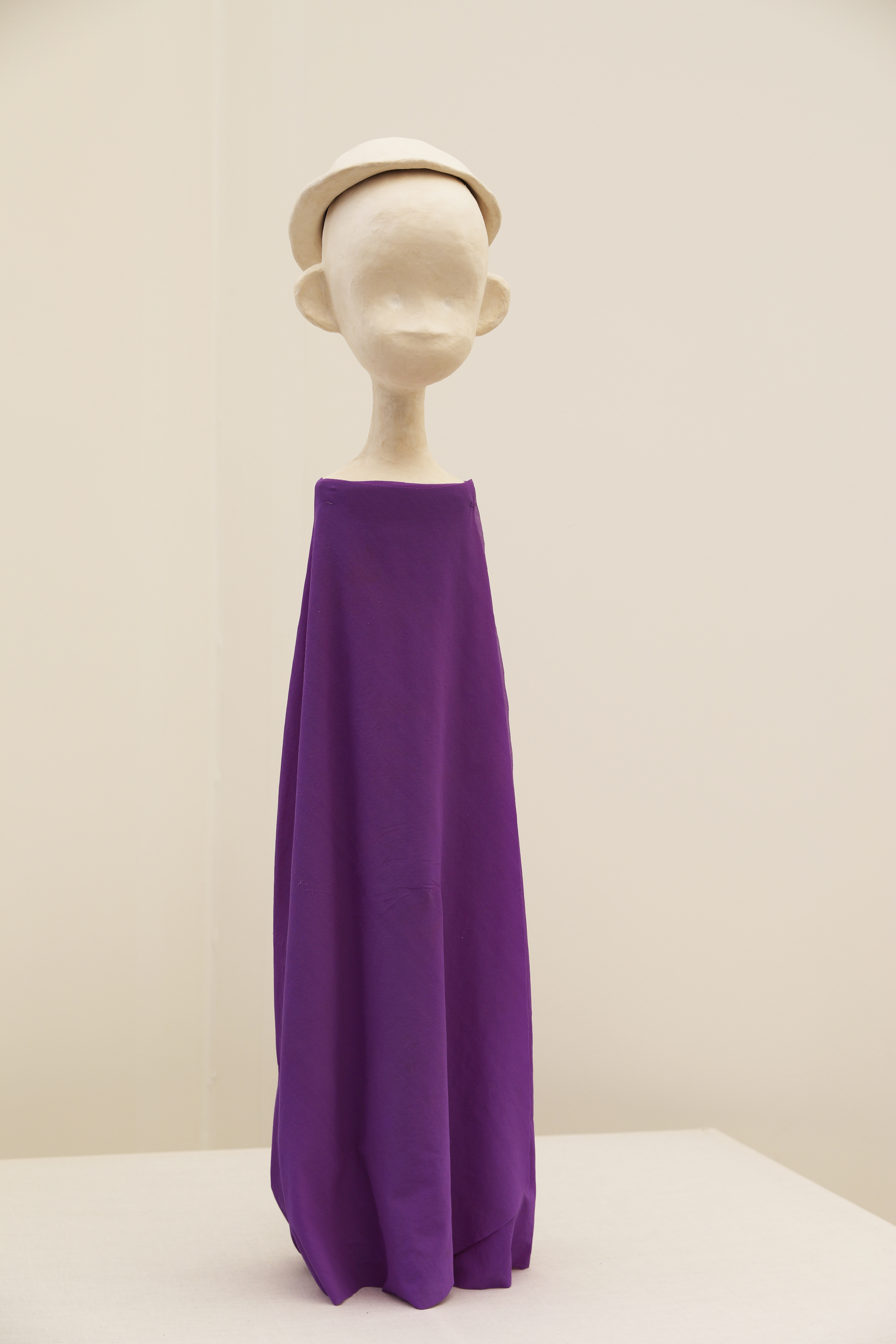 I was glad to see Cathy Wilkes at The Modern Institute's booth, moved as I was by her recent monographic exhibition at MoMA PS1 this winter. This papier-mâché sculpture was sweet, understated, and easily overlooked—just the type of flame that I am a moth for.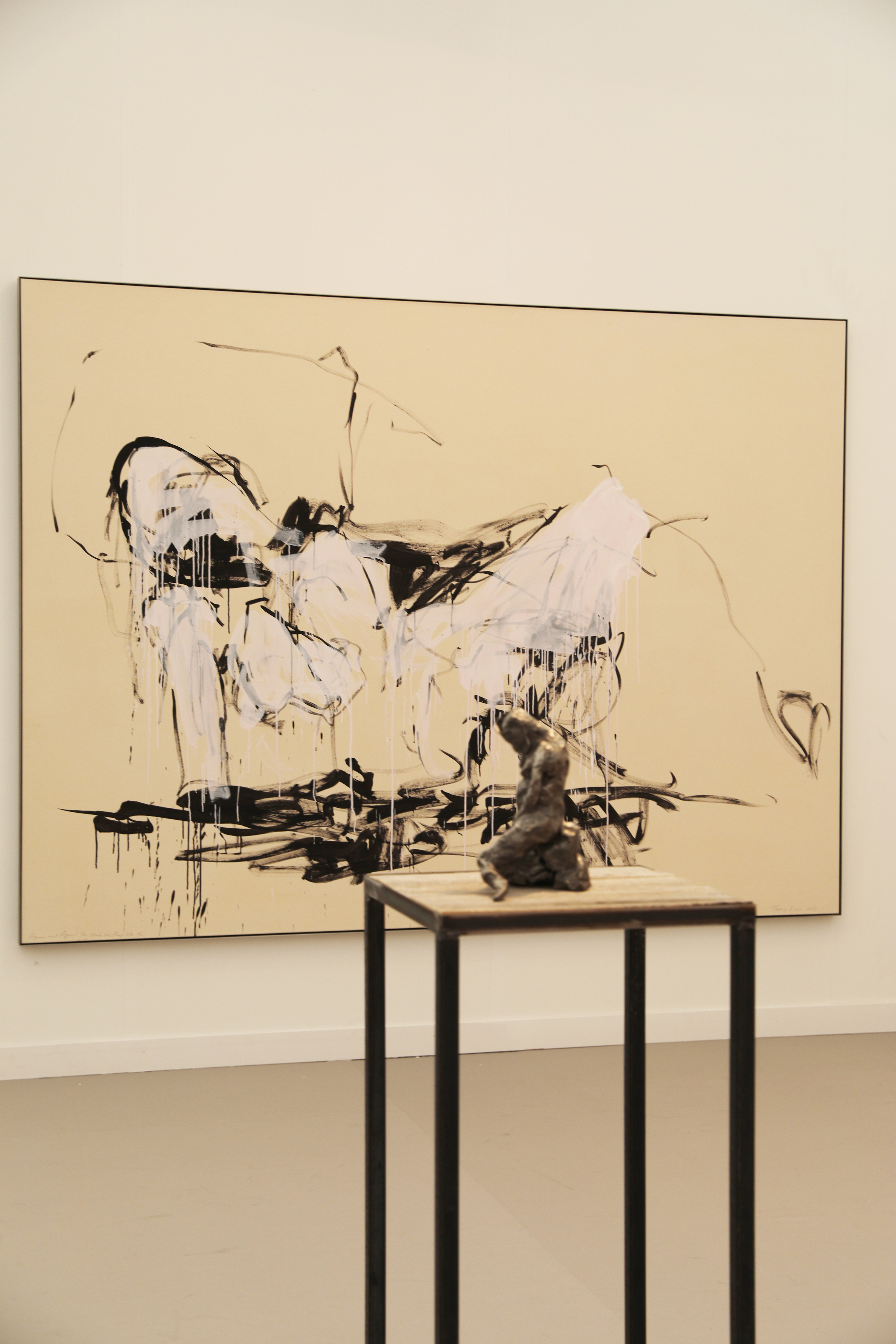 Oh Tracey, where would we be without you?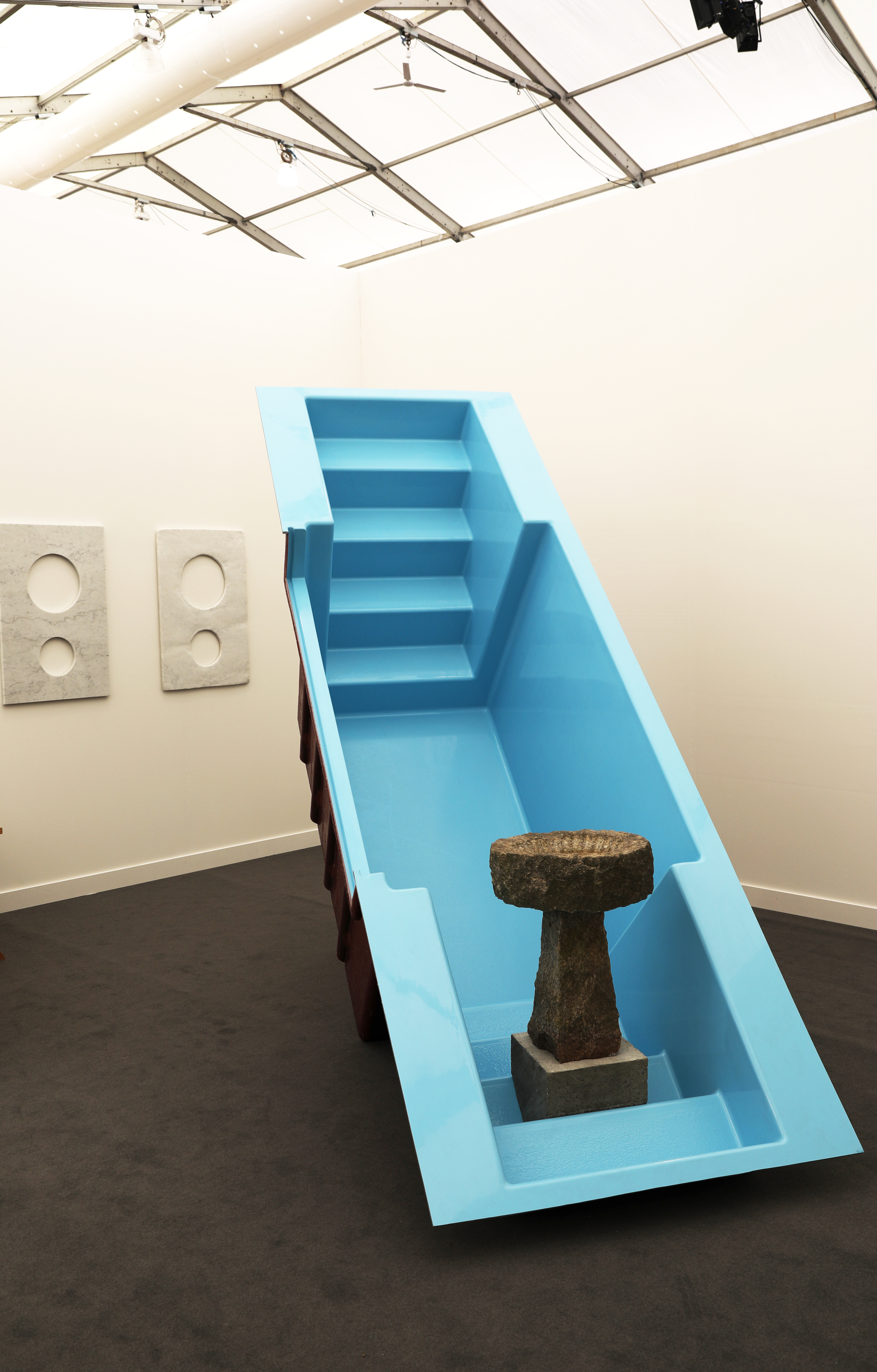 Shout-out to Charles Harlan's monstrous Birdbath sculpture at JTT, the sort of thing for animal lovers who can afford a little more than tuppence a bag.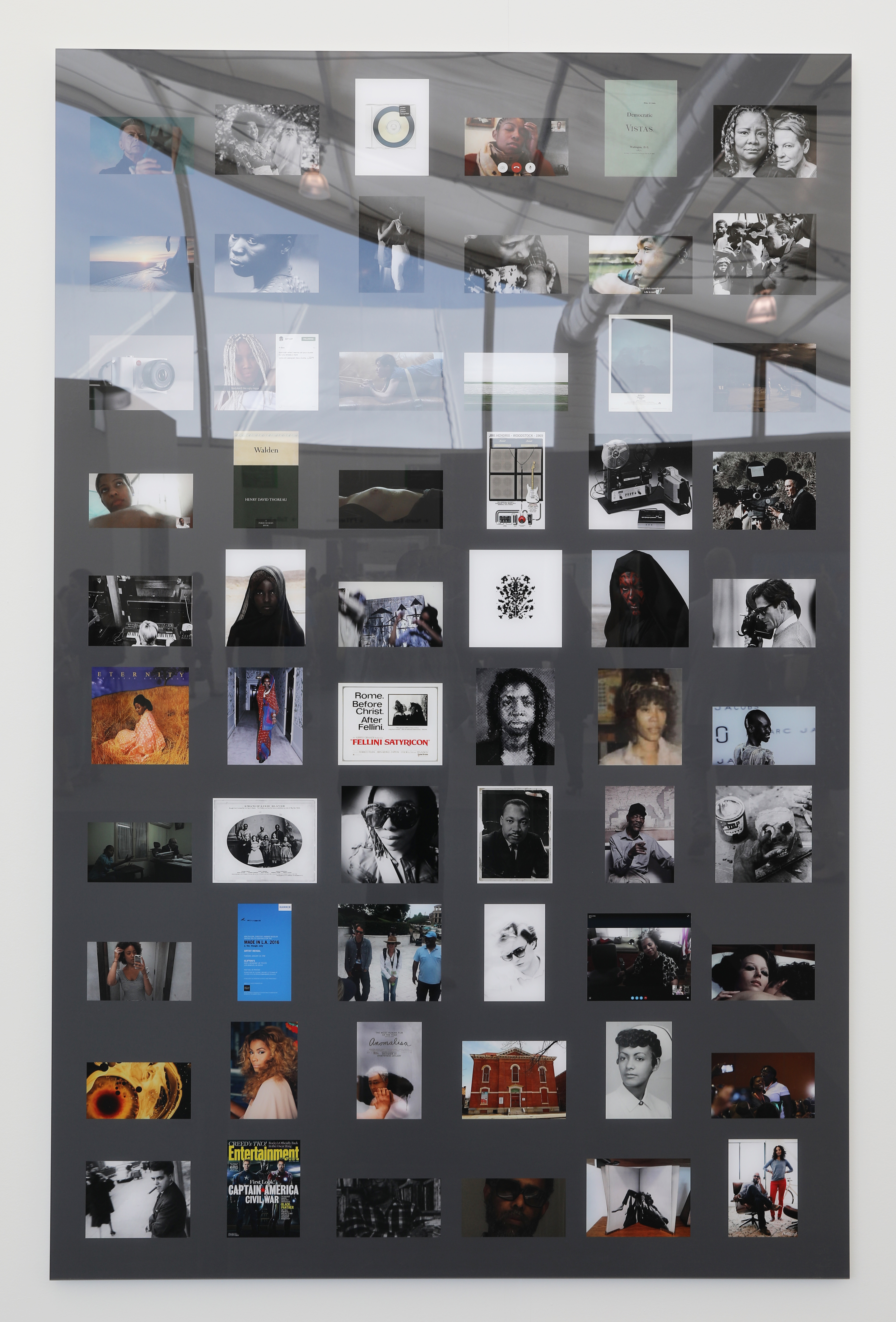 Arthur Jafa is a collector too, of images, icons, visages, and meanings, and he compiles them into grids, binders, and films—all indicative of a roving mind with an eye for precious details. Don't miss his latest exhibition opening this Friday at Gavin Brown's Enterprise uptown either.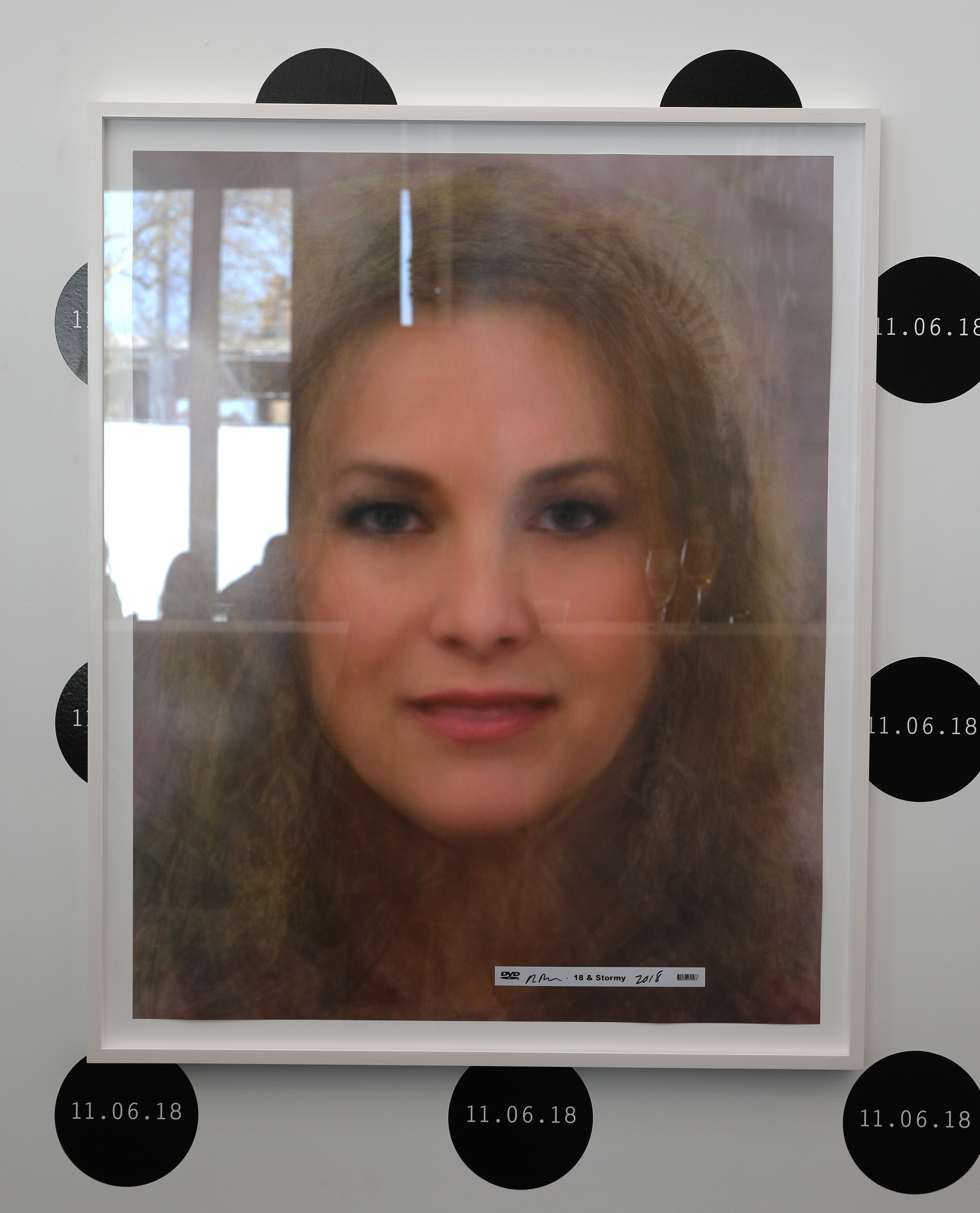 Downtown for Democracy, a "political action committee founded by creative people to transform cultural influence into political power," showed up with works in tow by Paul Chan, Marilyn Minter, and a poster by Richard Prince of Stormy Daniels. With a DVD barcode for '18 & Stormy' placed just so on the portrait, indicating it's from the edition of 100, the title only hints at the fact that this is actually a composite of the eighteen women who have accused our current president of sexual misconduct and abuse, plus the competent and cool Ms. S.D.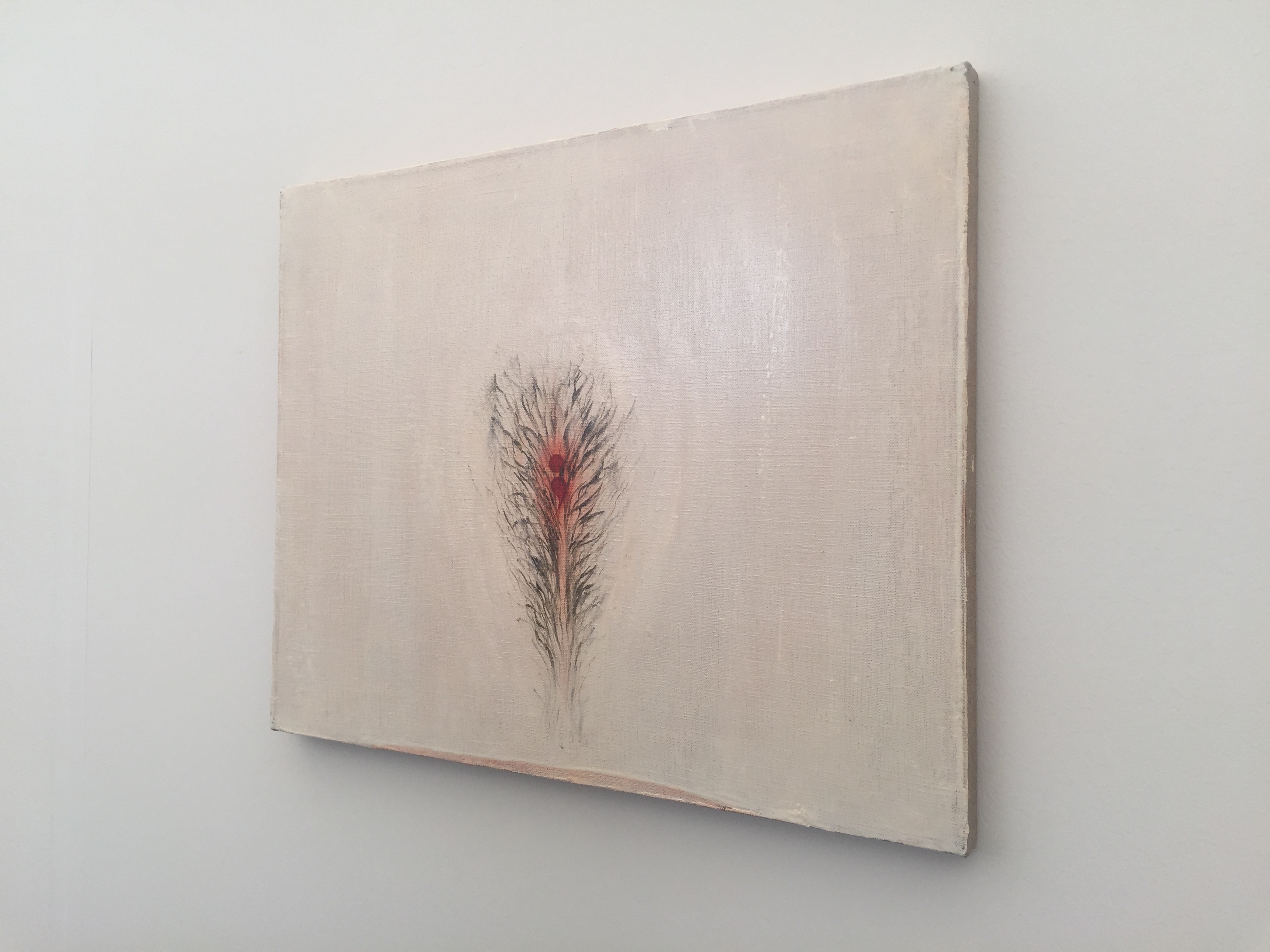 Mira Schor is major, and her oil paintings of female genitals and language (don't you hate it when a cunt won't shut up?) are luscious, odd, freaky, and lovingly executed. Read her book, Wet: On Painting, Feminism, and Art Culture, and get caught up!
Frieze New York runs through Sunday May 6, 2018.