Joel Meyerowitz, JFK Airport, New York City, 1968. © Joel Meyerowitz/Courtesy Howard Greenberg
A New Exhibition Celebrates the Photographer Who Broke the Rules by Photographing New York in Color
His formula for great shots? "Put yourself in the line of beauty."
Joel Meyerowitz, JFK Airport, New York City, 1968. © Joel Meyerowitz/Courtesy Howard Greenberg
When New York photographer Joel Meyerowitz first picked up a camera in 1962, shooting in color was frowned upon as a lowbrow pursuit, reserved for family snapshots and weddings. "It was as though the world of serious photography looked through a black-and-white filter," Meyerowitz told GARAGE, rolling his eyes. "Color was considered commercial and amateur. I didn't care, it was color!" Now, the legendary street photographer is the subject of a retrospective at C/O Berlin Foundation, aptly titled Why Color?

The show includes a romp through Europe, eerie road trips through the rural Midwest, and more than 300 photos of New York City, including a devastating series of Ground Zero. Back in the '60s, Meyerowitz walked the streets of Manhattan daily. The Bronx-born photographer's routine involved meeting Garry Winogrand for breakfast at a greasy spoon on Amsterdam Avenue, then walking from 93rd Street through Central Park and onto 5th Avenue. "We'd spend the day on 5th," he recalled. "We'd go for lunch, hang out, and be on the streets all day hunting—but not for anything, just watching. It's more fun when you go with someone because there's a dialogue."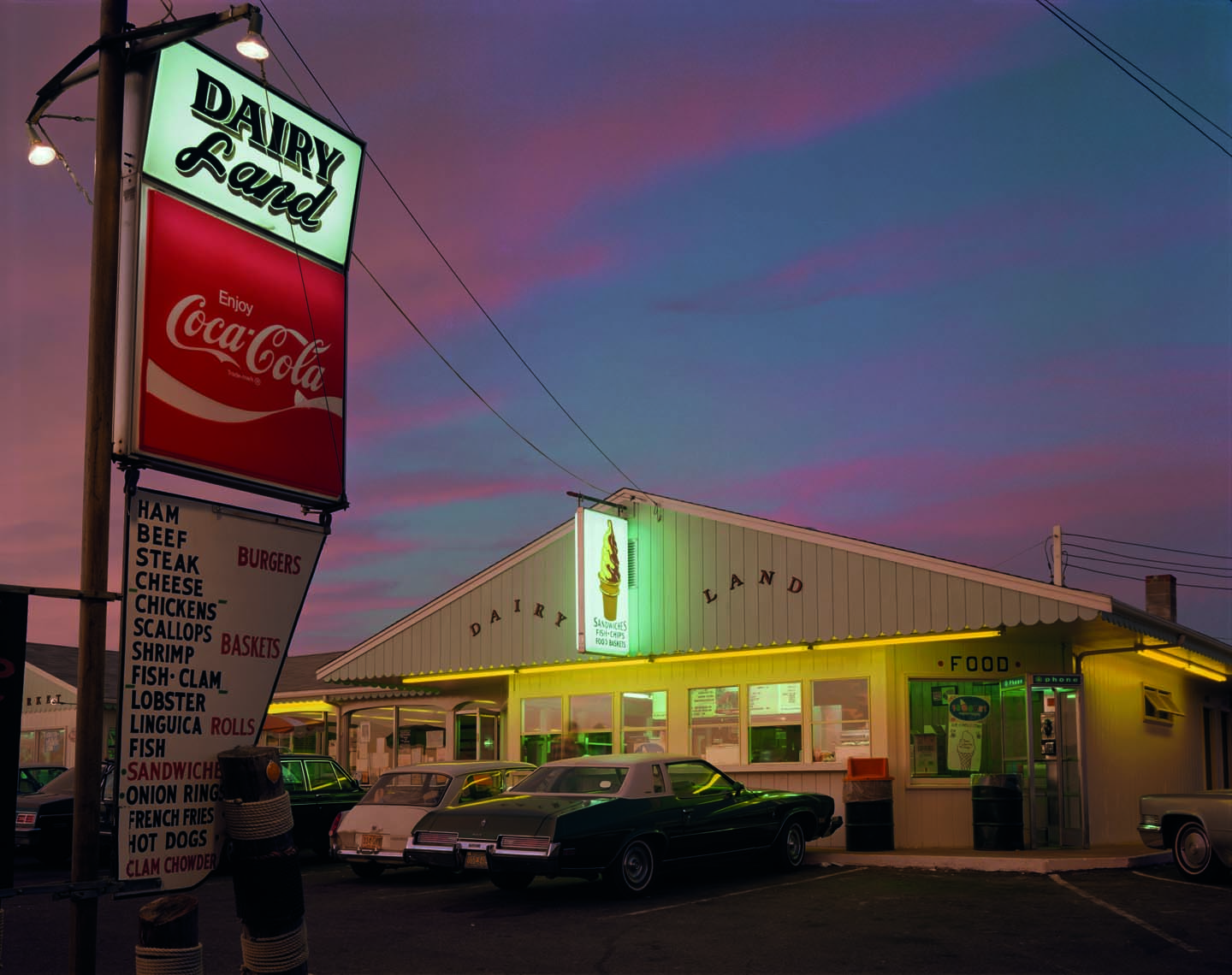 And NYC in the 1960s was colorful indeed. The show includes, for example, a photo of four women applying makeup at 1963's Puerto Rican Day Parade. "What was going on at the parade didn't interest me," said Meyerowitz, "it was the onlookers. Here were these four hothouse flowers putting their makeup on and getting ready to walk the parade. It was easy to make a photo of them, but to master the sense of timing and not spook them or drive them away was a memorable moment for me."
Some other shots include a businessman staring strangely at a smiling black man with a Doberman Pincher, hot rods enrobed in snow, and diners' neon and florescent lighting radiant at dusk. One image from 1978 shows a woman standing in front of a bakery with the Empire State Building glistening on the horizon. But there's no formula to snagging the perfect image. "It's intuitive," assured Meyerowitz. "Photography is not about second-guessing, it just happens and then it's gone. You either make the most of what you have or lose it. It's a battle. Your instinct says, 'go there, that person, not this person, that person.' You have to get the spark."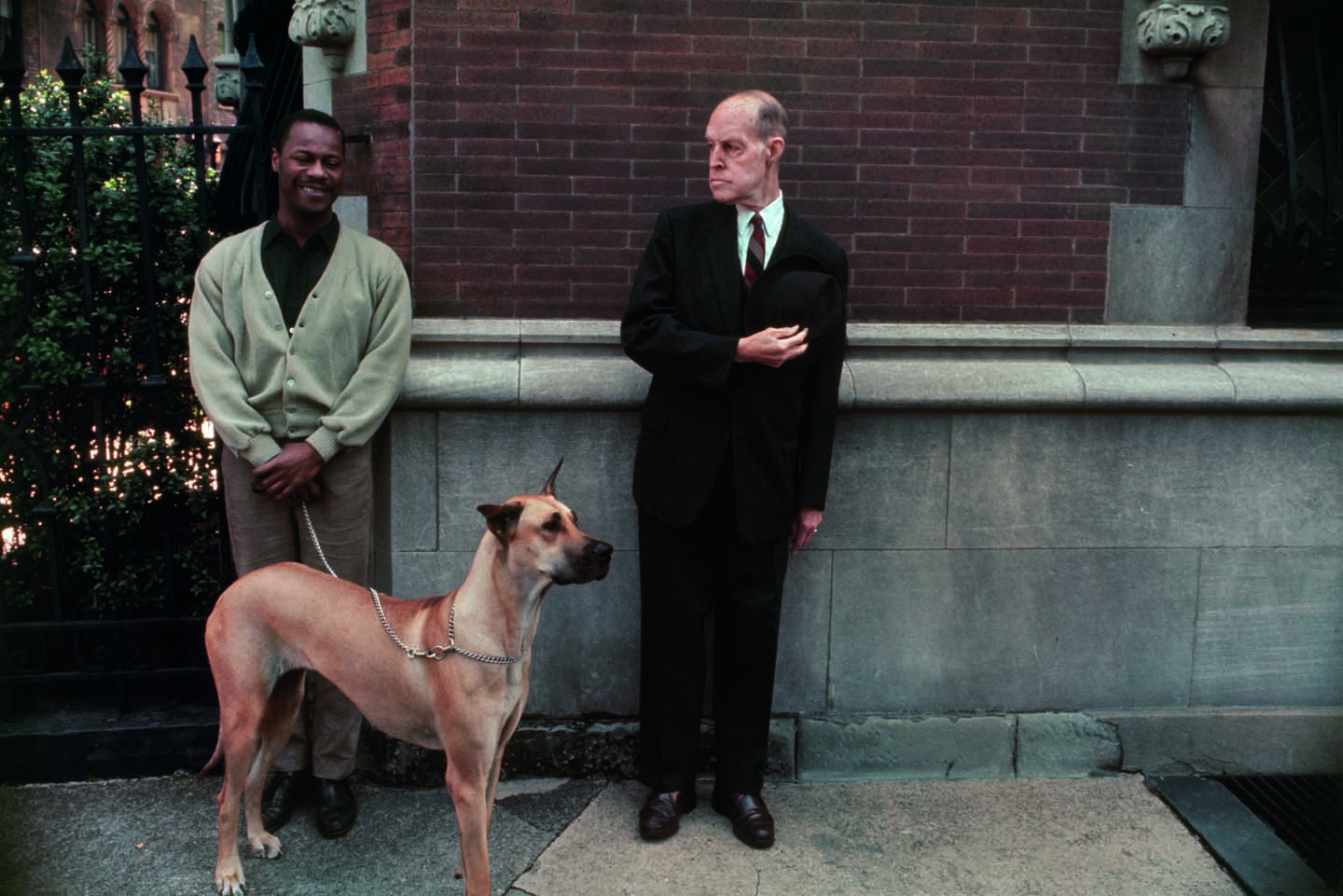 There are also photos from the late '60s, when Meyerowitz lived in England, Spain, and France. It was around that time he discovered he was a bit of a flaneur. "If you do it with a freshness of your passion for the medium, you'll see things," he said. "Good moments will constantly recommend themselves to you." This has always been his formula; let destiny do its work. "When I go out, the world is so full of the unexpected," he enthused. "That's what photography is about; temporal serendipity. You go out your door and stand on the street and think: 'Do I go left or right?' I met my wife because I went out the door one night 25 years ago and met this woman and we fell in love."

"Chance is a big part of the game of seeing," he added. "You put yourself in the line of beauty or the unexpected and you get the next thing that happens to you."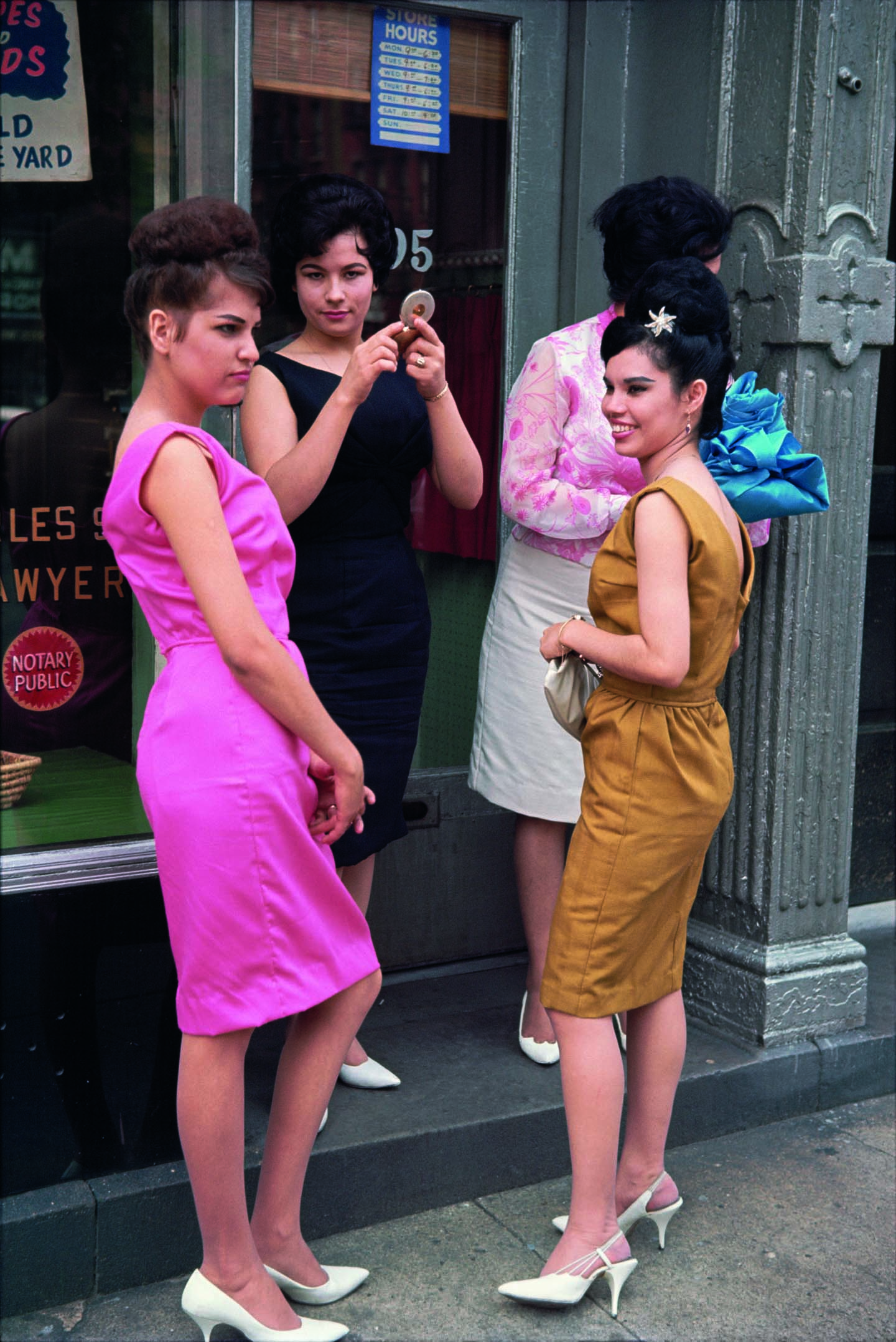 The most chilling series in the show is devoted to Ground Zero in the days and months after 9/11. There was a no-photography policy there back in 2001, but this only deepened Meyerowit'z interest. "As soon as I heard 'no photos,' I thought, no history?" he recalled, outraged. "It became clear I had to make an archive of these photos, I had to get past the bureaucracy. I thought, I'm a New Yorker, I'll figure this out." And he did, by befriending a group of detectives who gave him a NYPD badge that read 'Joel Meyerowitz: Mayoral photographer.' "From that point on, I was the appointed," he said. "Nobody could throw me out."

One heroic portrait shows a firefighter with a Band-Aid on his cheek. "That man was digging that evening in an area of the site where there was a police shooting range underneath the building, so when the building fell, there was live ammunition coming up from underground," said Meyerowitz. "A piece of scrap metal went into his cheek. A nurse pulled out the metal from his face, put a Band-Aid on and he kept working. There were so many stories in there."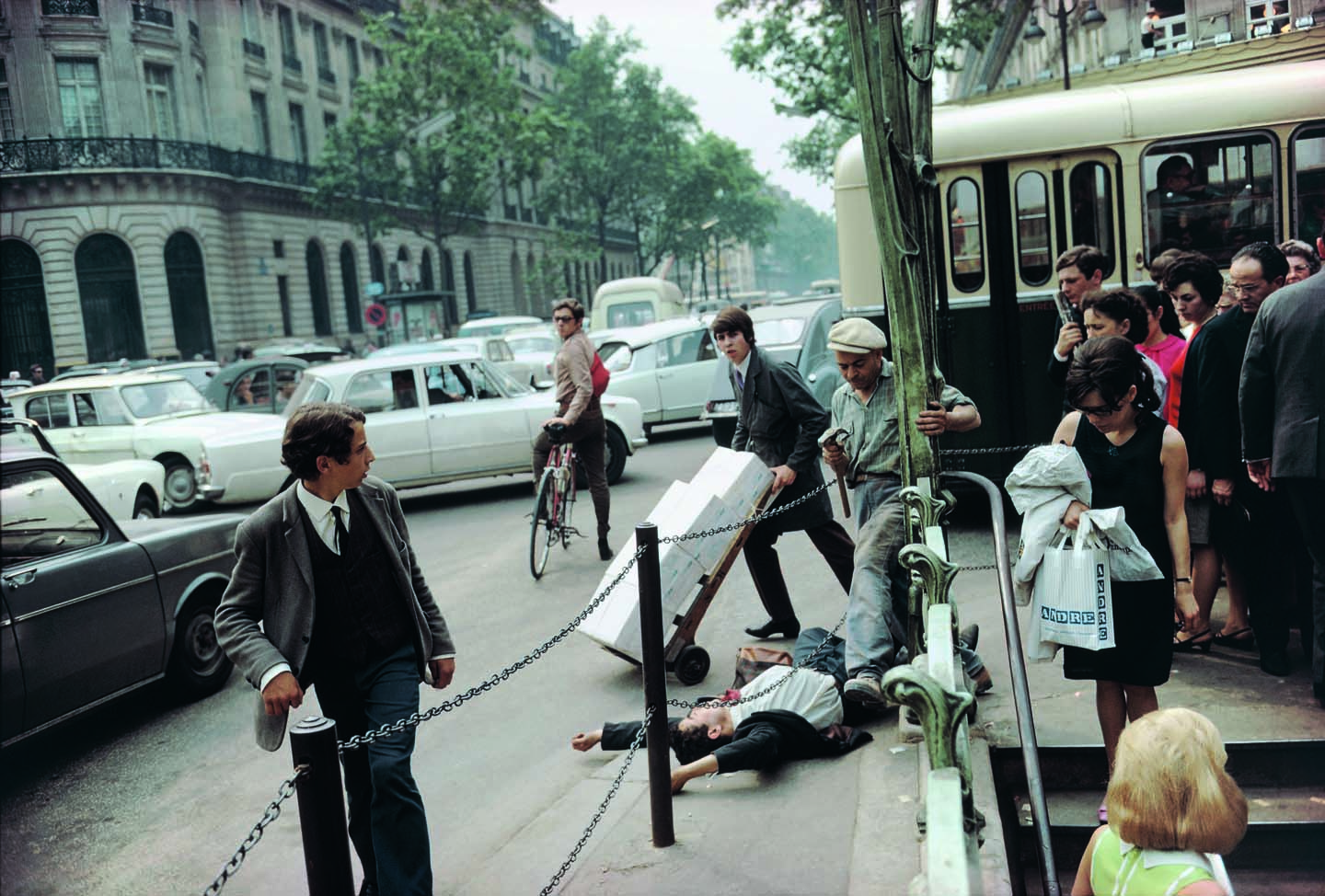 In Meyerowitz's view, the chaos of 2001 gels with the current political climate. "I can feel the tension and the anguish that all New Yorkers seem to have right now the way the government is falling apart," said Meyerowitz. "The values are so despicable." In 2013, Meyerowitz left New York City. He doesn't miss Manhattan: "I had 75 years of it, that's a long time," he said. "I feel the energy of the stress and pressure when I go there, I don't really need that poison in my life." Today, he lives in the rolling hills of Tuscany. But learning Italian is another story entirely: "It's hard to learn a new language when you're almost 80. My mind is like a full hard drive."

Joel Meyerowitz: Why Color? is on view at C/O Berlin Foundation through March 11, 2018.