Becket Bowes, Study for a Red, Angel, 2018, leaf and oil on linen, 38 x 29 inches.
Non-Mannerist Painting Is Alive and Well (and Why Not?)
In a conversation in his Chinatown studio, artist Becket Bowes deciphers his a-stylistic paintings.
Becket Bowes, Study for a Red, Angel, 2018, leaf and oil on linen, 38 x 29 inches.
The discourse around painting consistently returns to the question of what to paint and why. Such a thought strums the social, political, and philosophical chords of the history of the medium and its potency. A look at the studio of New York artist Becket Bowes illustrates how things can backfire when a viewer expects paintings to be routine or consistent. By making each painting different, Bowes's work is a-mannerist—as such, he is a-stylistic. Difference is his style. He paints many things—volcanoes, comic book heroes, people he cares deeply for—in many styles—brushy, painterly, realist. The works are technically adroit and yet also indifferent, cautious, empathetic, and calculating. They are deeply loyal to painting itself. As part of GARAGE's studio series, we visit Bowes's storefront studio in Chinatown, New York.
GARAGE: I read your paintings as a-mannerist (a-stylistic). Why does each look different from the last?
Becket Bowes: Just by conceding that I'm going to come into the studio and make a painting, from making that decision, I can paint as differently as I want to. I explore the bounds of the genre of painting. A lot of what defines a medium is in part about accepting the rules or whatever certain restrictions come with the material, as one can see with photography or mixed media. I don't want to get into a style where I'm doing the same thing that I've done in the past. By confining myself to painting as medium, I'm able to paint very different things.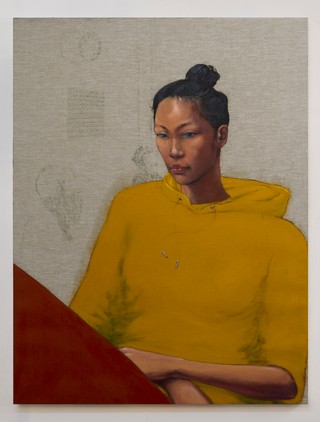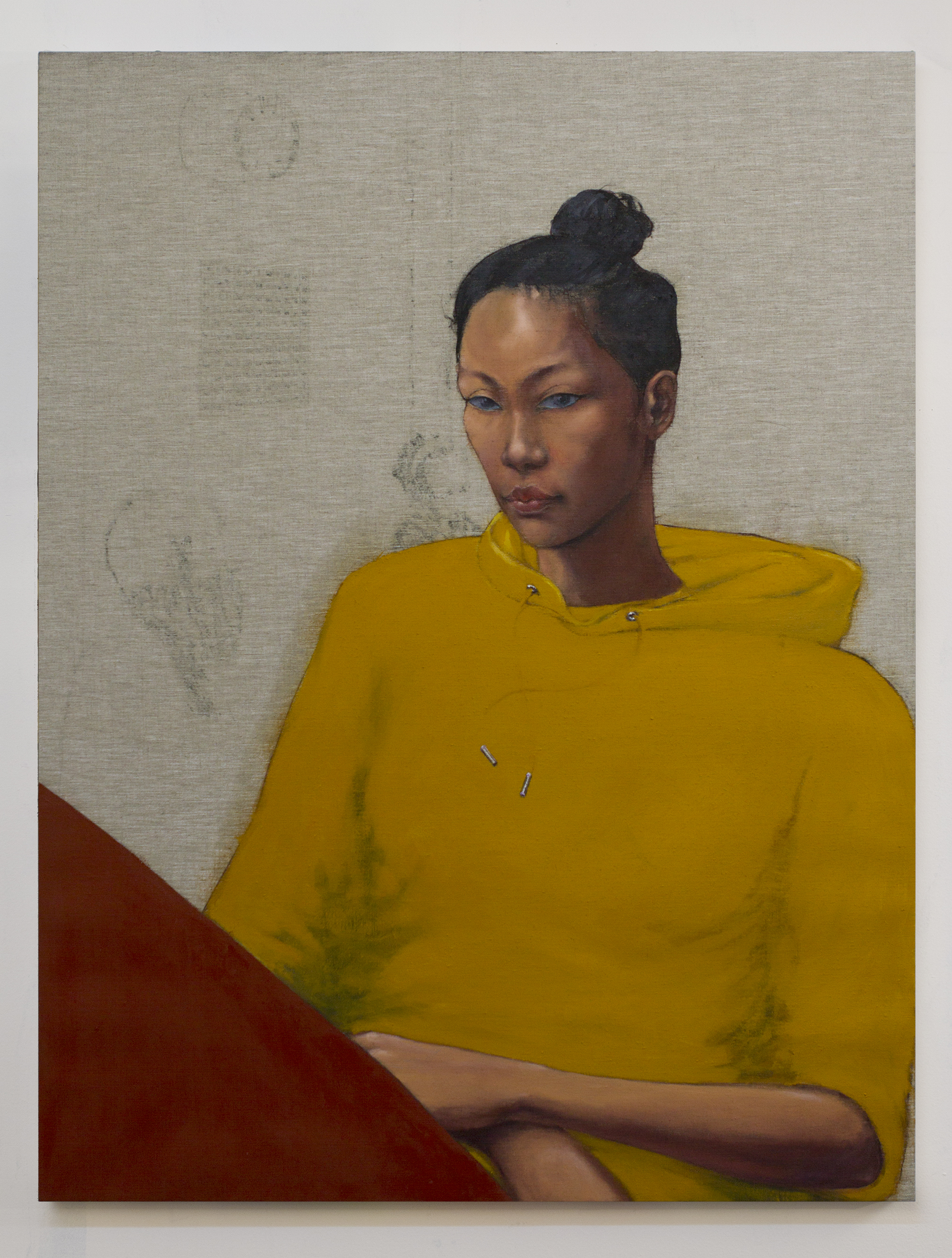 GARAGE: Do you see painting as a more authentic medium?
BB: I think painting is very close to the core of what art is. For me, painting feels like the most authentic place to work. A painting is a self-produced thing; the imaginary space feels the most honest to me. It's just easier for me to work in paint than in other mediums, because it's easier to play with the rules of painting. Painting seems like a vast enough playground to explore.
GARAGE: You have a lot of layers of shadows in the work, or sub-stories. I think, "Am I looking at a tromp l'oeil shadow or is that a real shadow lying on the painting?" You have these latent oil-soaked images in your paintings. What are they?
BB: They are actually plotted drawings under the painting. All of the paintings have the same sub-image plotted on the canvas. I have a plotter that is normally used for cutting vinyl; it cuts into the canvas with a small knife. Because it cuts the canvas, you get the oils soaking the canvas. I wanted to figure out how to do a very meticulous graphic painting, so I built a plotting device which you put on front of the painting, and then you just paint directly on the canvas.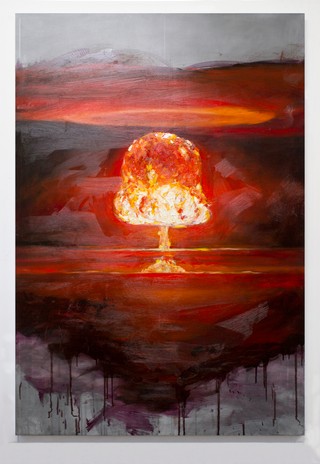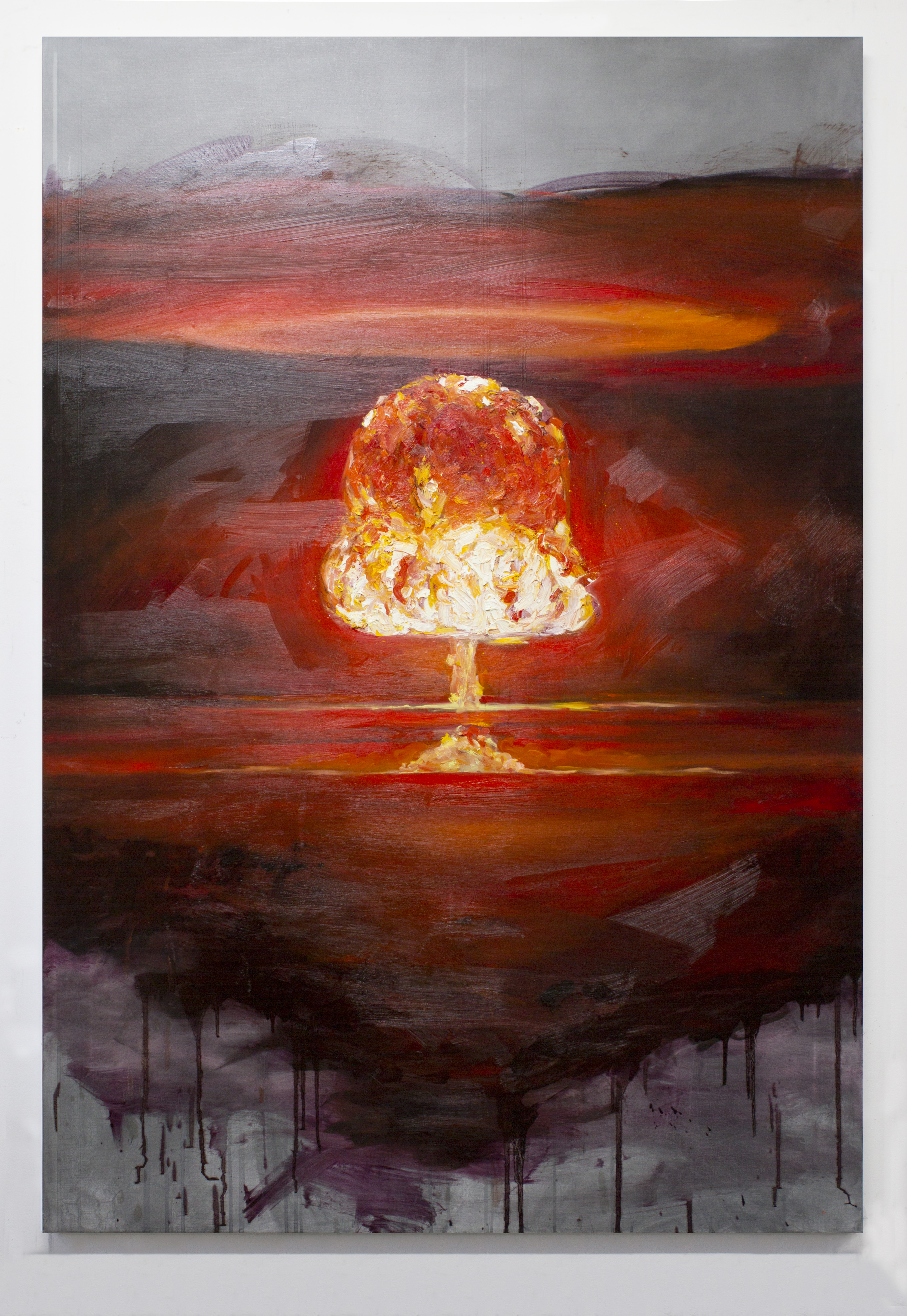 GARAGE: Is painting your way of writing?
BB: Painting is a very different medium than writing—much more physical and nonlinear. That said, I think sometimes there are stories that I want to tell, and I'll put stories in the paintings. But, honestly, I think that painting is a very low bandwidth art form compared to, say, moviemaking or podcasting or other things that can get more concise and precise information to many more people in a much friendlier way, and in a manner that does not have that sort of barrier of inclusion that often the art world has.
I think that painting is a very low bandwidth art form compared to, say, moviemaking or podcasting.
GARAGE: Do you think the commonness of a medium is part of its success?
BB: I went around a contemporary art museum six months ago with one of my half-brothers, who doesn't know anything about art, and there was nothing there for him. He's really into gaming and movies, so we talked about gaming because it's accessible. Painting seems more accessible than performance art, or other things, but not as much as digital mediums. There is something about painting that's accessible in terms of art; it still scares people, and that's sad for me.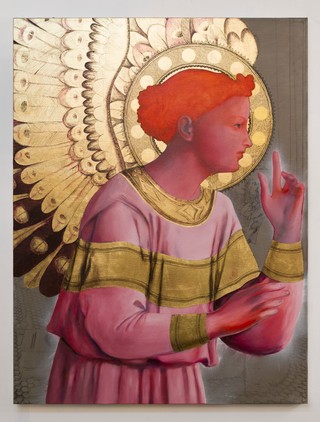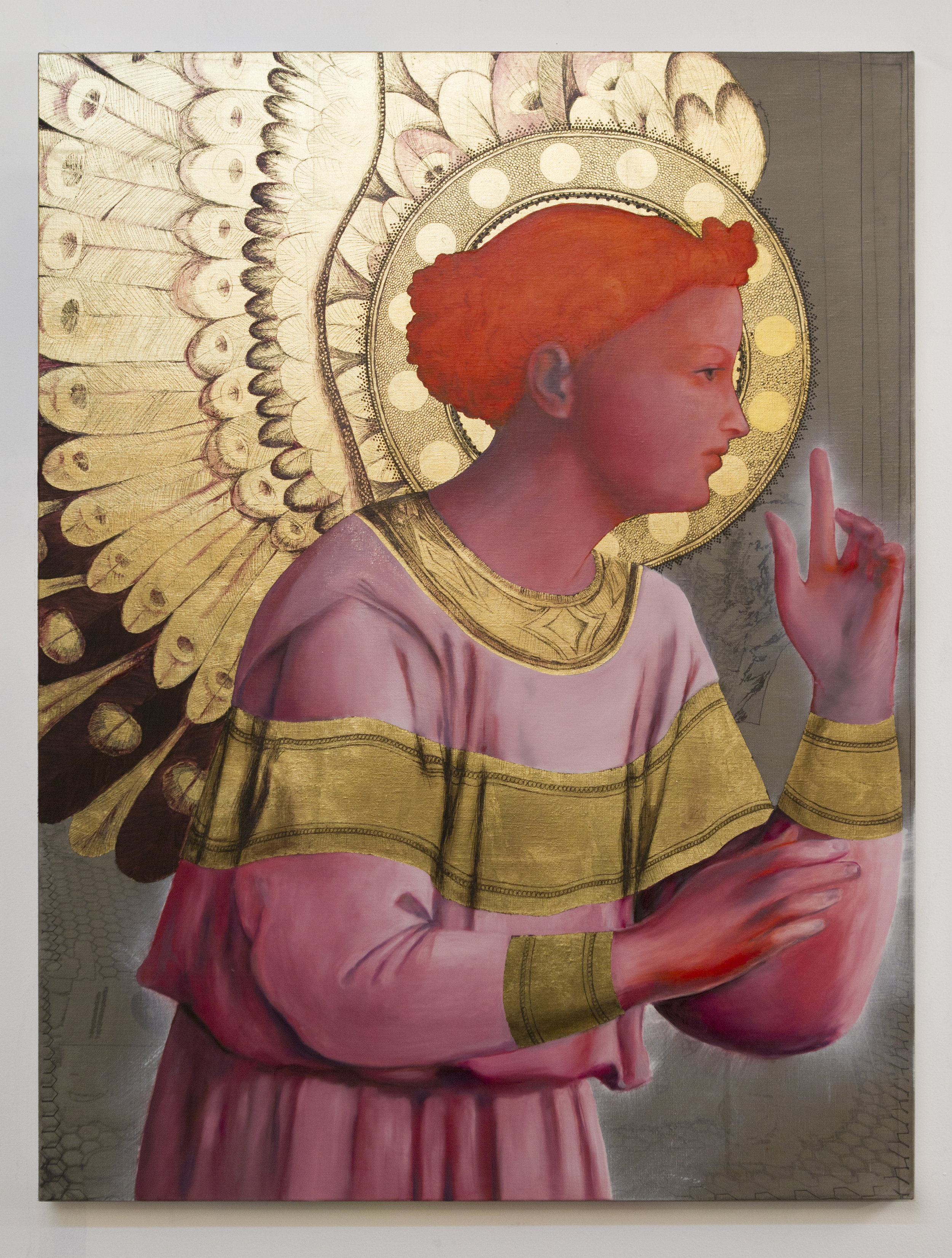 Stories