Francis Bacon, Triptych, Studies of The Human Body, 1970.
Sex Scenes: Francis Bacon's Bohemian Muse, Lesbian Bartender and Artist/Model
'Bacon's Women' at Ordovas Gallery on the Upper East Side is the first US exhibition to focus on the painter's female subjects.
Francis Bacon, Triptych, Studies of The Human Body, 1970.
Francis Bacon was always let down by the men in his life, and rarely let down by the women. His love affairs with men were tempestuous, traumatic, tragic, and tinged in a sadomasochism borrowed from his violent and masculine father who, rumor has it, had arranged for young Francis to be systematically whipped by stable boys.
The men in Bacon's life came and went. Sometimes this was for truly tragic reasons, such as when a beloved boyfriend died a short time before an important show. It happened twice in Bacon's life: In 1962, among the telegrams congratulating him for his wonderful Tate exhibition, he would receive news of Peter Lacy's alcohol-related death. Almost a decade later, in 1971, George Dyer would commit suicide two days before Bacon's triumphant retrospective at the Grand Palais in Paris. (Bacon still had to go to the event and pretend as though nothing had happened.)
This may explain the common ideas circulating around Bacon's oeuvre: that it is a body of work that deals with violence, fear, and dread. In numerous interviews, Bacon distanced himself from these themes, attributing the typical interpretations to his pictorial rawness. Annoyed, Bacon would even comment: "People say my paintings are violent, but a painting can never be as violent as life. Life is violent."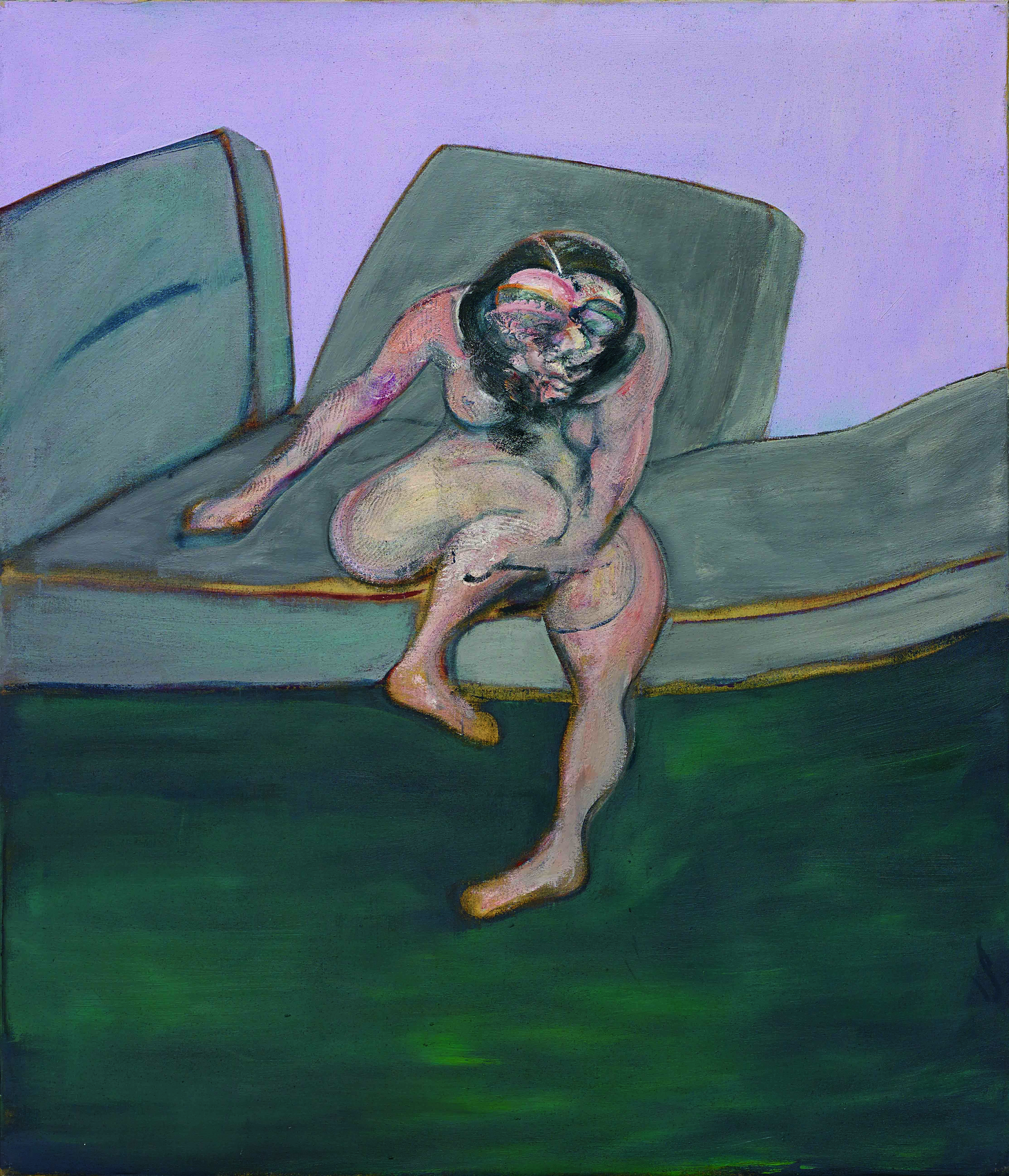 As an out gay man, the significance of the men in Bacon's life is obvious—but it's his relationship with women that provided the deep tender friendships and mutual admiration that lasted his lifetime. They were not so much modeled on his relationship with his mother, which Bacon often described as distant, but on that with his nanny, Jessie Lightfoot.
Lightfoot would move to London to live with the adult Bacon for the last 12 years of her life, while he was attempting to establish himself as a painter by supporting himself as a gentleman's valet. According to Michael Peppiatt, Bacon's friend and the author of the biography Francis Bacon: Anatomy of an Enigma, "Jessie's role included vetting Francis's casual lovers and helping him run illegal roulette parties."
As he reached fame, three of the women who would play major roles in Bacon's life —Henrietta Moraes, Muriel Belcher, and Isabel Rawsthorne—would also become his muses, appearing again and again in his work. It's these women who are at the center of Bacon's Women at Ordovas Gallery on the Upper East Side, the first exhibition in the United States to focus on Bacon's female subjects.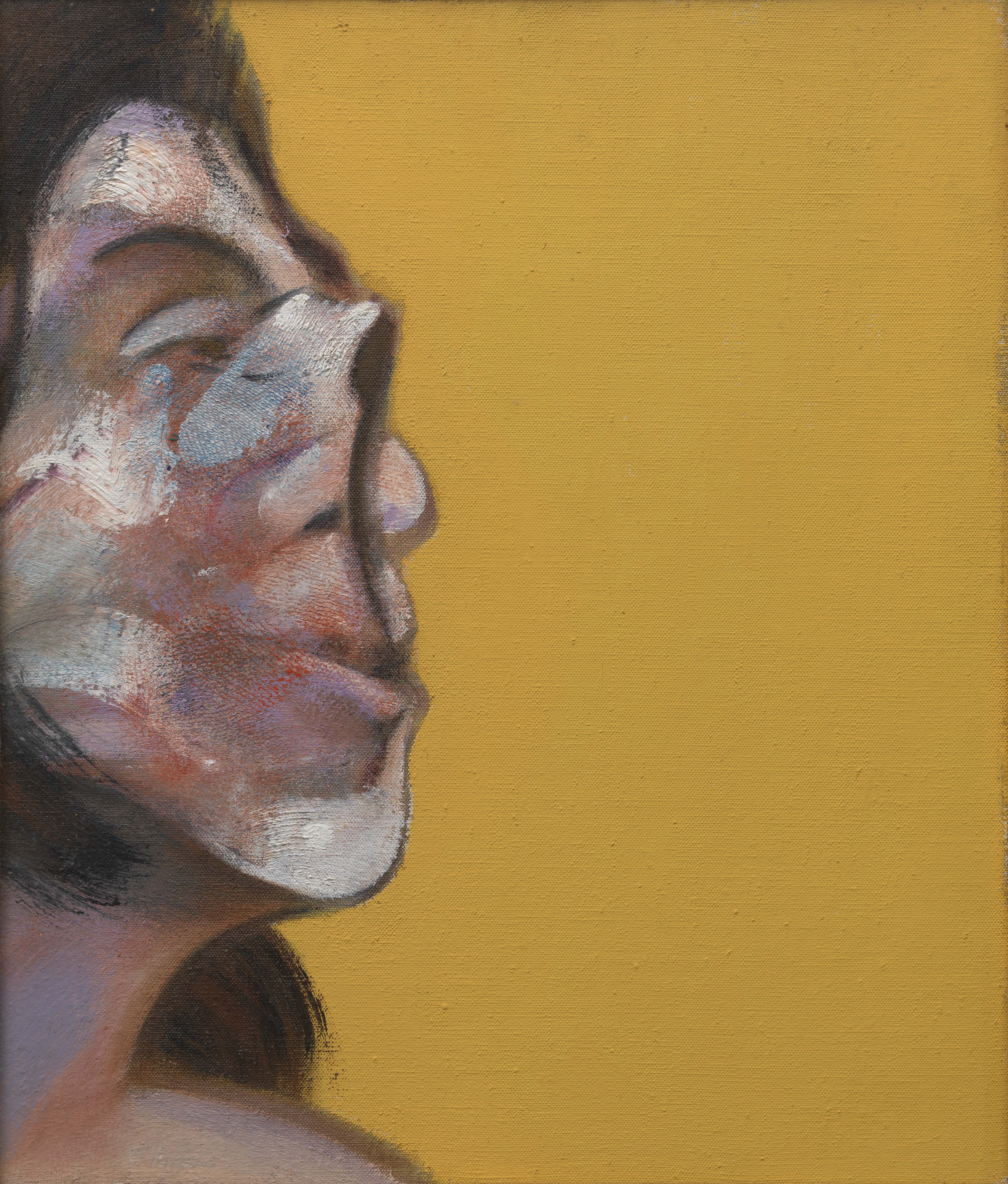 Moraes moved to London to be a bohemian muse, and stalked London's bars with the explicit desire to meet Bacon and his friend Lucian Freud. She lived a dissolute lifestyle, documented in her wild autobiography about the art and poetry scene, full of sex and drugs—specifically LSD and, later, heroin. Her sensuality, ease, and glamorous sense of comfort in her body is apparent in the reference photographs taken by John Deakin. (Bacon always used reference photographs when painting—sometimes many at a time, his studio a collage of them.)
Belcher, owner of Bacon's favorite bar, the Colony Room, used to pay the artist £10 a week (plus free drinks) for inviting new and wealthy patrons. She was a lesbian, a notorious wit, and worked hard to maintain her bar as an oasis for queer people. She never posed nude, but nevertheless, Bacon represents her with a Schiele-like voluptuousness.
The third woman is the intriguing Rawsthorne. While Bacon often described himself as a "exclusively homosexual," the painter was the only woman in his life he attempted to have sex with, albeit unsuccessfully. However, the two remained close friends. Rawsthorne, a daughter of a sea captain, broke into the Parisian art world through art modeling and had lived among some of the most important cultural figures in Paris, traveling with Balthus and his wife, and dating Georges Bataille, the transgressive philosopher dubbed "the metaphysician of evil."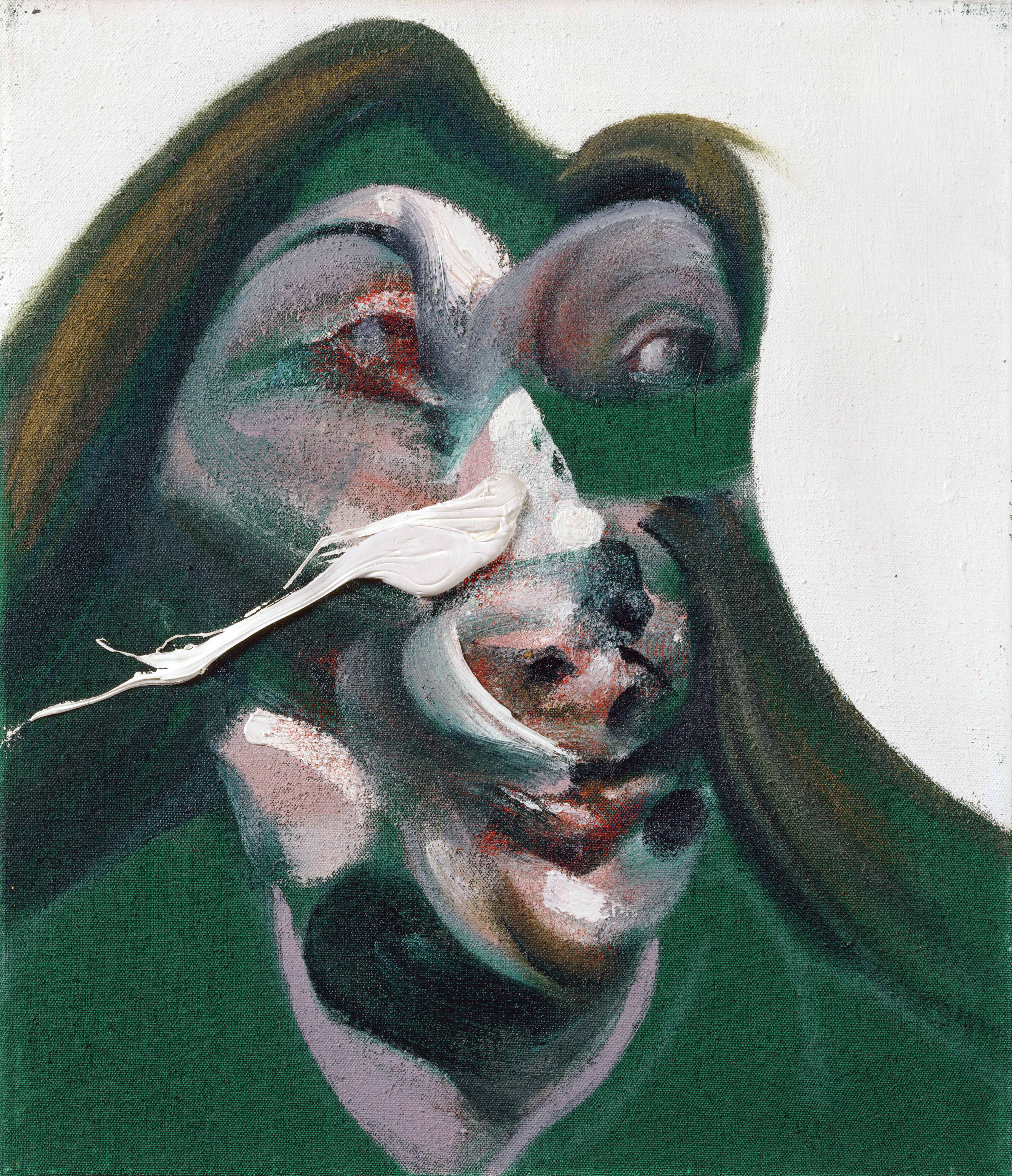 As Bacon's model, Rawsthorne undergoes a Picasso-like transformation in Head of Isabel Rawsthorne. In the painting, Bacon superimposed the head of a bull onto Rawsthorne's frame to represent, in an androgynous way, her passion, elegance, and power. Years back, Rawsthorne had struck the fancy of Picasso, who became low-key obsessed when he saw her from a distance and began sketching. Maybe Bacon was a bit jealous that Picasso had painted his friend; the painting is also a polemical way for Bacon to step up by both inviting comparison to Picasso and using Picasso's work to stimulate the viewer.
With few notable exceptions (e.g. Mick Jagger), Bacon only portrayed close friends and lovers. Working from the aforementioned photographs, Bacon aimed at capturing a certain essential likeness in his portraits. Through incredible brushstroke and control of color, Bacon wanted to use the defining characteristics and personality of his friends to stimulate and open the viewer's capability for feeling (the "valves of sensation," he would call them).

In Three Studies of Henrietta, Bacon went beyond Moraes's sensuality to capture her easy and serene charm, portraying her as a masculine sleeping beauty. The viewer is made responsive to the extreme tenderness of the portrait, expressed by the carefully traced aura surrounding her silhouette and the mauve background.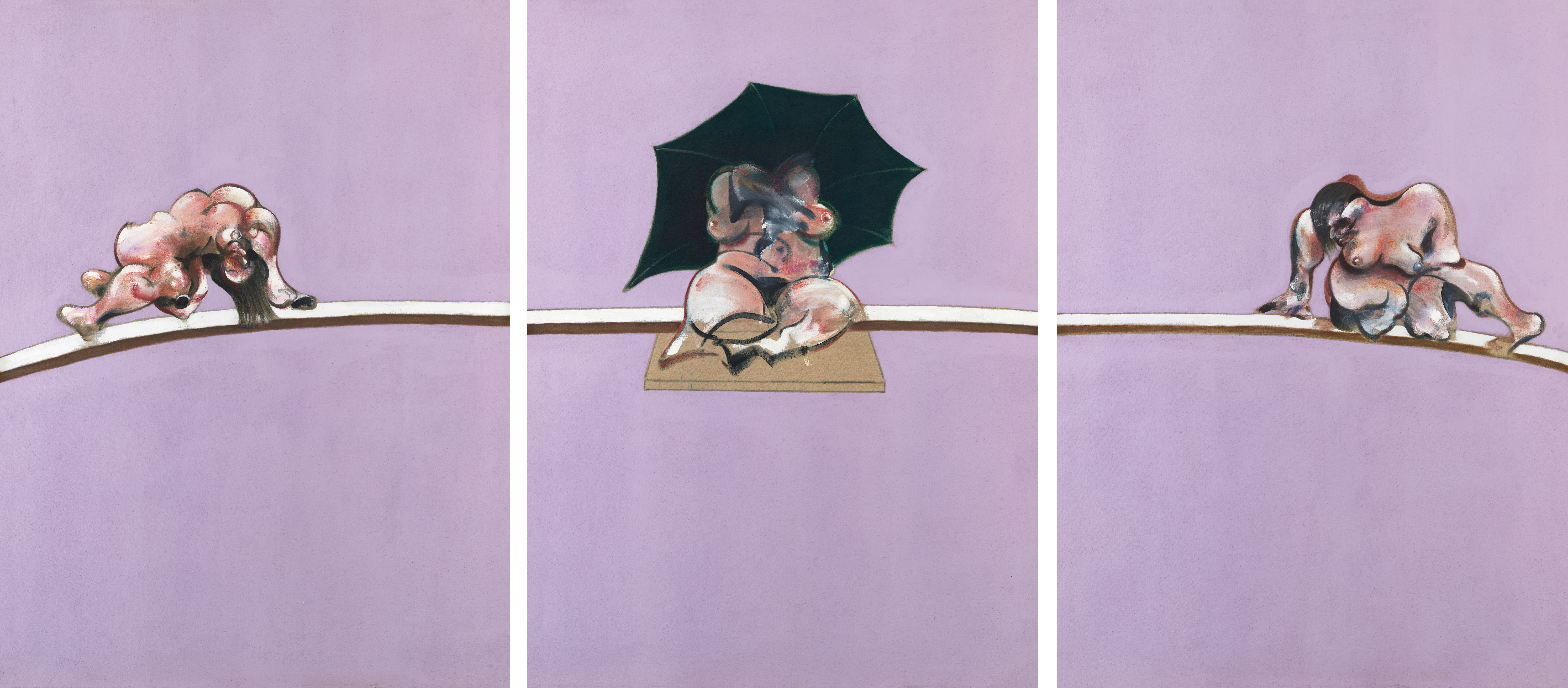 Bacon's interest in the female body is reflected in the most staggering work present at the exhibition: Triptych - Studies of the Human Body. The three large canvases reference classical works of art, rather than Bacon's friends. The bodies are androgynous: they have breasts and Venus-like maternal curves but are also reminiscent of the carnal mass of Bacon's The Wrestlers After Muybridge.
The references are, again Picasso, but also two feminized male subjects: the Belvedere Torso and Caravaggio's Narcissus. In Bacon's rendition, Narcissus even has his face, making the work an effective feminization of his own body. Bacon often commented in his interviews about the peculiar attention that homosexuals have in perceiving the body. Queerness not only allows for the eroticization of one's own body, but also to perceive the broad similarities and infinitesimal differences between genders. Through these androgynous bodies, Bacon is capable of seeing the minimal difference needed to make the female body desirable to him, and his own body desirable to straight men.