Jim Walrod's apartment. Photo by Collin Hughes, courtesy of Wright.
Supreme Coasters and Venus de Willendorf Cabinets: The Best Stuff from Jim Walrod's Collection
The legendary design-head's personal collection, on sale this week, was a museum of brilliant, unusual design.
Jim Walrod's apartment. Photo by Collin Hughes, courtesy of Wright.
It's hard to say exactly what Jim Walrod, a fixture of the design community who passed away last year, was famous for: he's been described as a "decorator" (a term he hated), "the ultimate design raconteur," a furniture gallerist, a curator, "Manhattan designer," "in Jersey City parlance…'the guy behind the guy,'" and, famously, as a "furniture pimp," per Mike D of the Beastie Boys. In an email interview, gallerist Patrick Parrish offered the image of Walrod as a "'design consigliere": he was known for "advising behind the scenes, having strong opinions that could not be repeated, and making inside deals and trades." Although there's dissensus over what exactly Walrod did, his biographers are clear about what he knew: absolutely everything about mid-century modern and postmodern design, with a dash of cultural history—arcana, subculture origin stories, all-American tall tales—thrown in.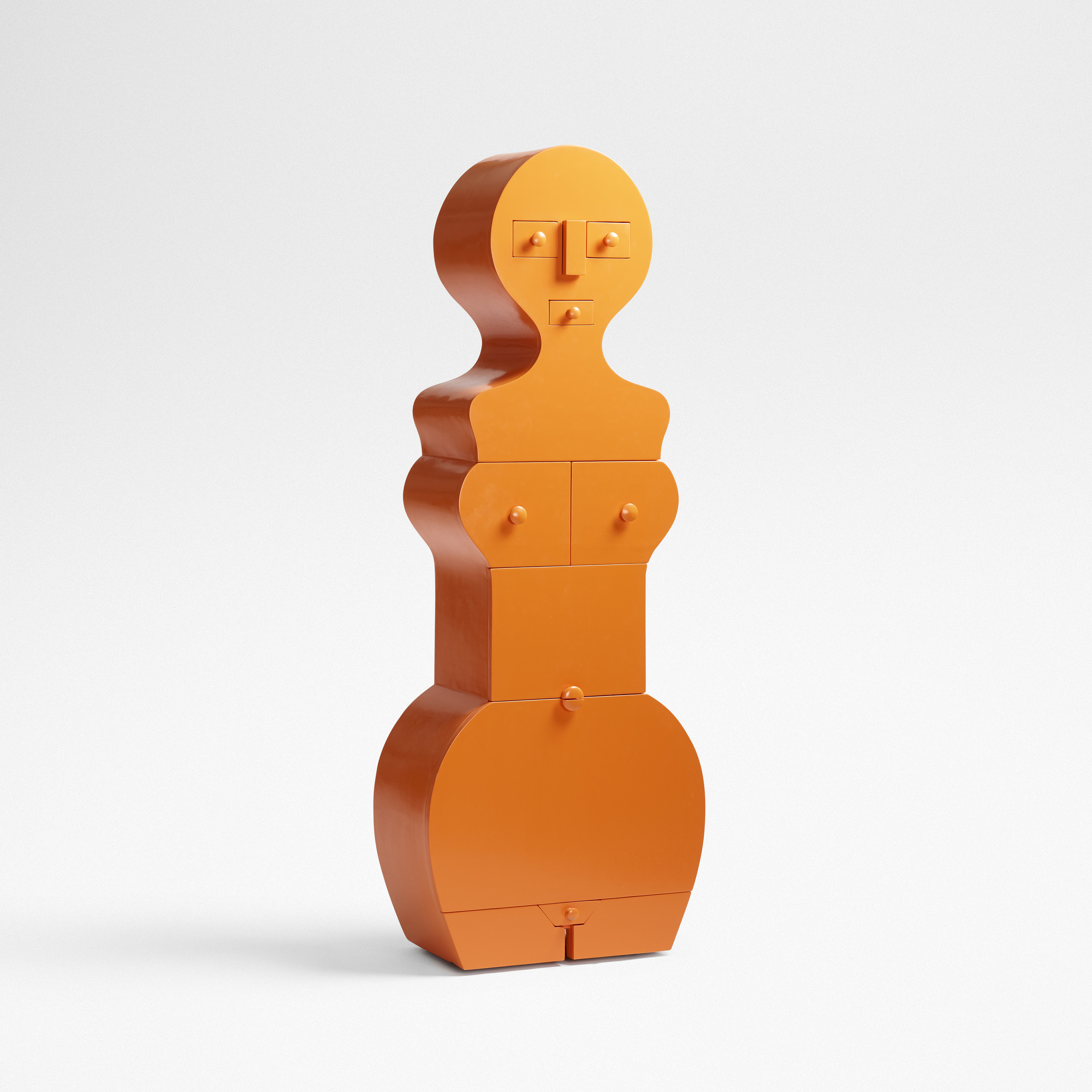 The incredible furniture Walrod collected—much of which populated his Chinatown loft—goes on sale on May 3rd in an auction titled Furniture Pimp: The Collection of Jim Walrod, held by the design auction house Wright. Walrod was known for championing pieces deemed garish or ugly, contending that their beauty would become apparent with time. And the collection generally bears that out. The piece that was, according to Parrish, Walrod's favorite is an exquisite doozy: "La Femme Commode," a tangerine cabinet by artist Nicola L. with the exaggerated hourglass silhouette of a Paleolithic Venus figurine: standing almost six feet high, its polygonal drawers and pert, round drawer-pulls suggest eyes, mouth, breasts, and pubis.

The collection feels like a retrospective for an undefined career: there's a pastel-daubed Chippendale chair by Robert Venturi and Denise Scott Brown that Walrod curated into a 2015 show on maligned design objects at R&Company, titled Difficult; rare Italian lamps from the 1960s and '70s lent out for an exhibition at Patrick Parrish Gallery the same year; the buxom orange cabinet that he posed with on the cover of Apartamento. There is a sustained obsession with Italian radical designer Gaetano Pesce. And not just his obvious pieces, either: Walrod had a resin and plastic cabinet in aquarium pinks and blues, bought from an office furniture seller on eBay, and a set of resin invitations to Pesce's openings, stamped with their dates and titles, in the petrified bright colors of hard candy.
One revelation is that Walrod was a closet Supreme fan, the owner of a set of the streetwear brand's "Fuck 'em!" coasters and a snowglobe produced in collaboration with Comme des Garçons. But considering the contrarian streak that compelled him to champion, for example, Ettorre Sottsass's "Shiva vase," the Supreme fandom checks out. "He really didn't wear it. He was more into the scene," Parrish told me, "and the fact that he got to go in early and then walk out with stuff, and everyone would be looking at the tall, skinny old guy and wondering who he was."
In a 2002 profile The New York Times, artist Toland Grinnell described Walrod: "There are always people in the community who don't get written into the history. In every scene, there are like two or three Walrods—you need that floating free radical. You look back in history and can't believe that someone was doing deconstructive French cuisine at the same time that someone else was doing deconstructive furniture, because there was some Jim Walrod visiting both places. It's like a bee delivering pollen." More than a furniture collection, this is where ideas were stored up, and it's fitting that they're about to be redispersed.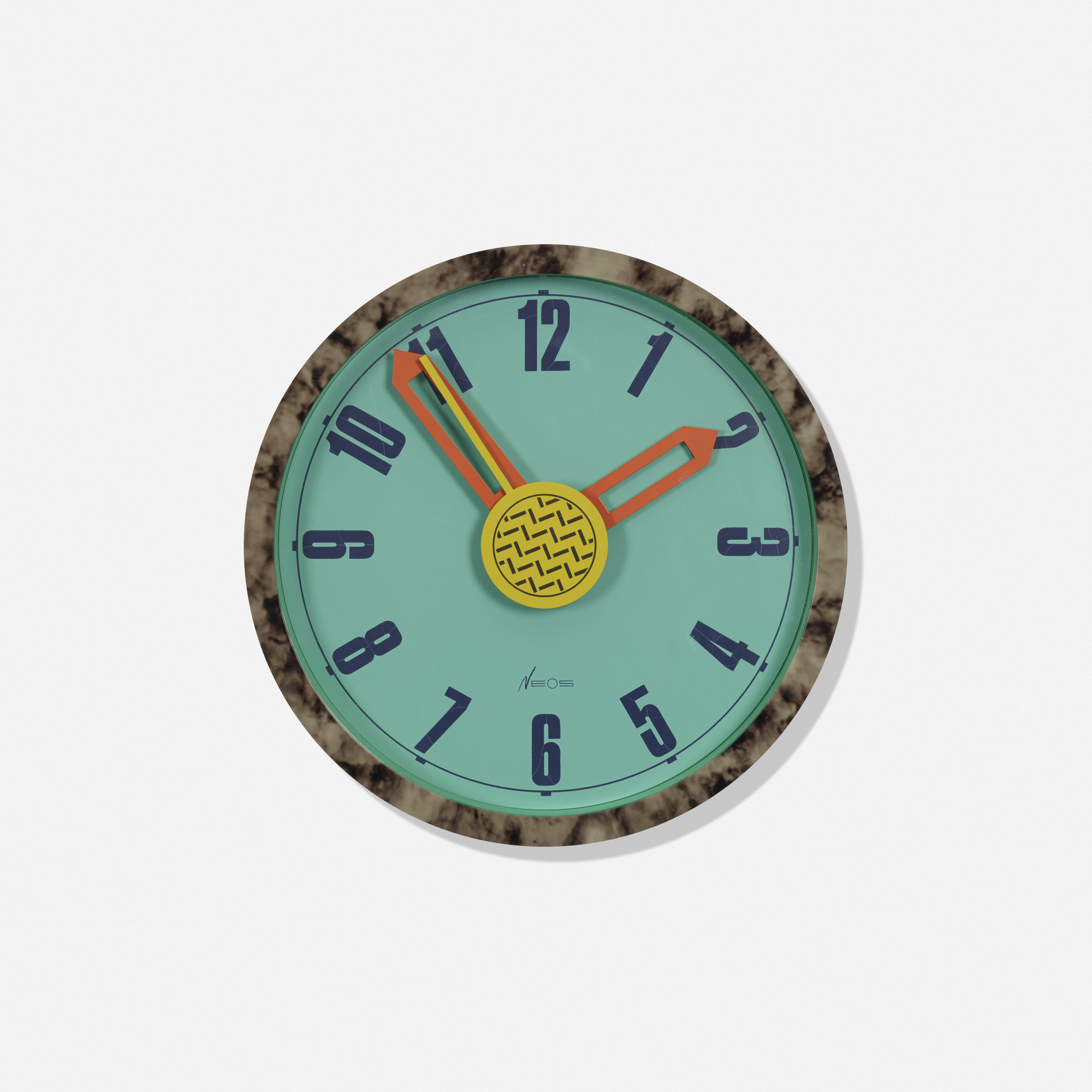 Tagged: