A Look Back at Mario Buatta, the 'Prince Of Chintz'
The celebrated interior decorator died on Monday at the age of 82.
If your knowledge of interior design is limited to Bobby reorganizing sad men's living rooms on Queer Eye, you may not be aware of Mario Buatta. The Staten Island-born interior decor legend died of pneumonia on Monday at the age of 82, but the legacy of floral prints and 1980s "old money" aesthetic that he created will live on. Together, let's escape into some of Buatta's most iconic, chintz-filled interiors.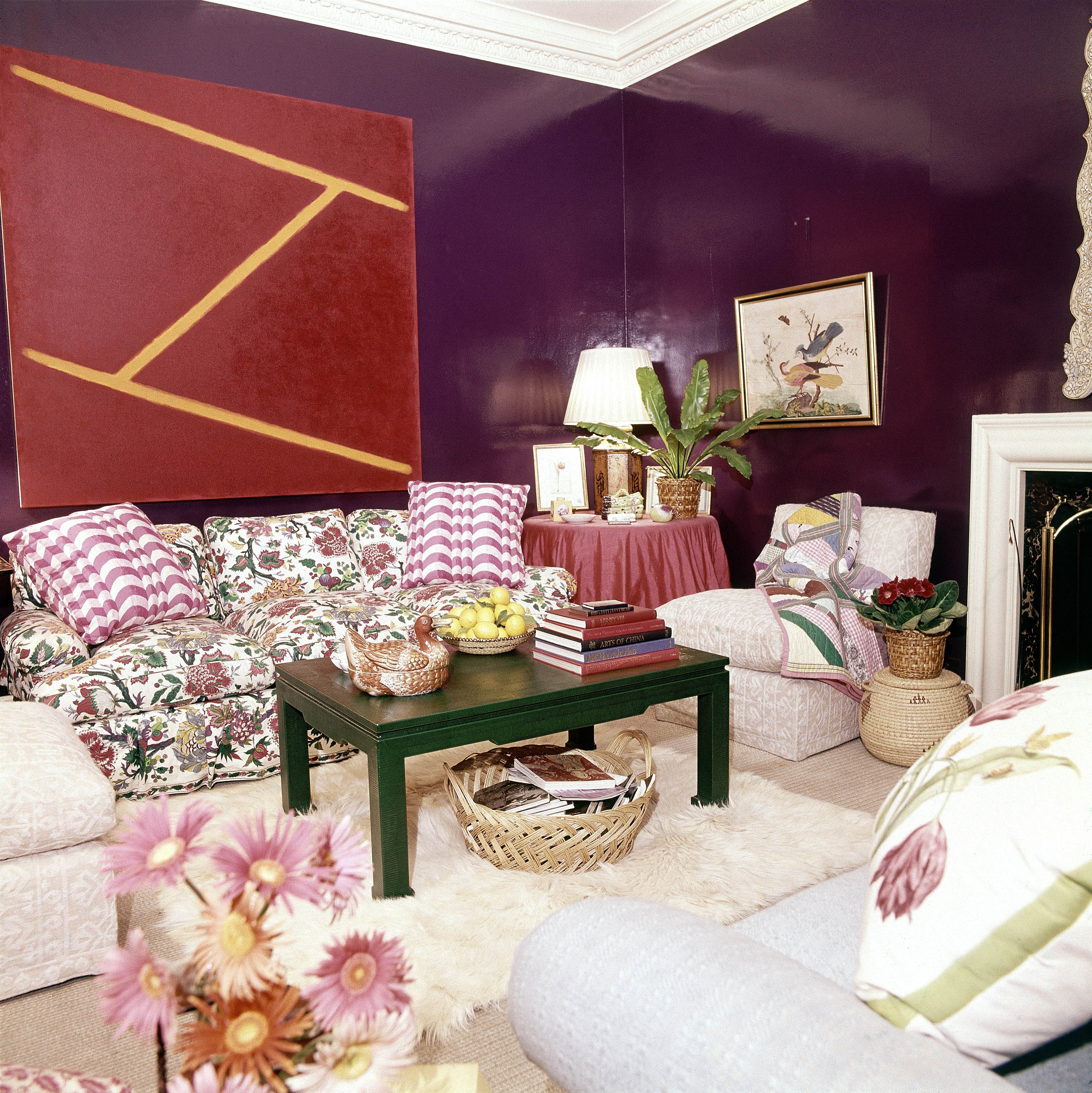 This House and Garden interior from 1975 features abstract art by Jonathan Edwards, embroidered linen chairs courtesy of Schumacher, and a host of signature Buatta details (the bowl of lemons! The oh-so-country-estate duck!).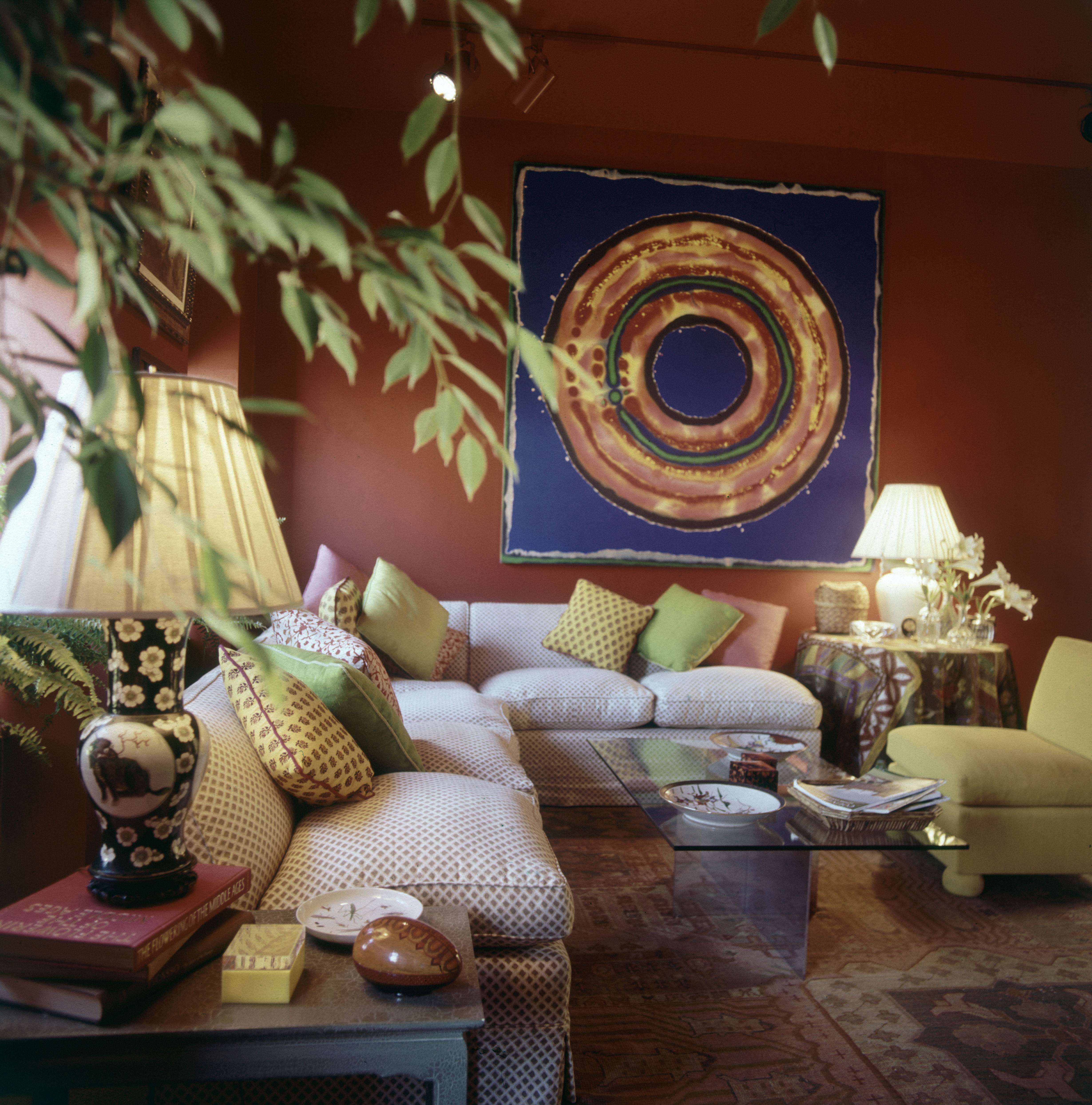 Buatta designed the city home of Henri Bendel legend Gerry Stutz and her husband, David Gibb, filling their library with flower-bedecked vases, soft lemon-yellow and pale green color palettes, and (you guessed it!) chintz, baby.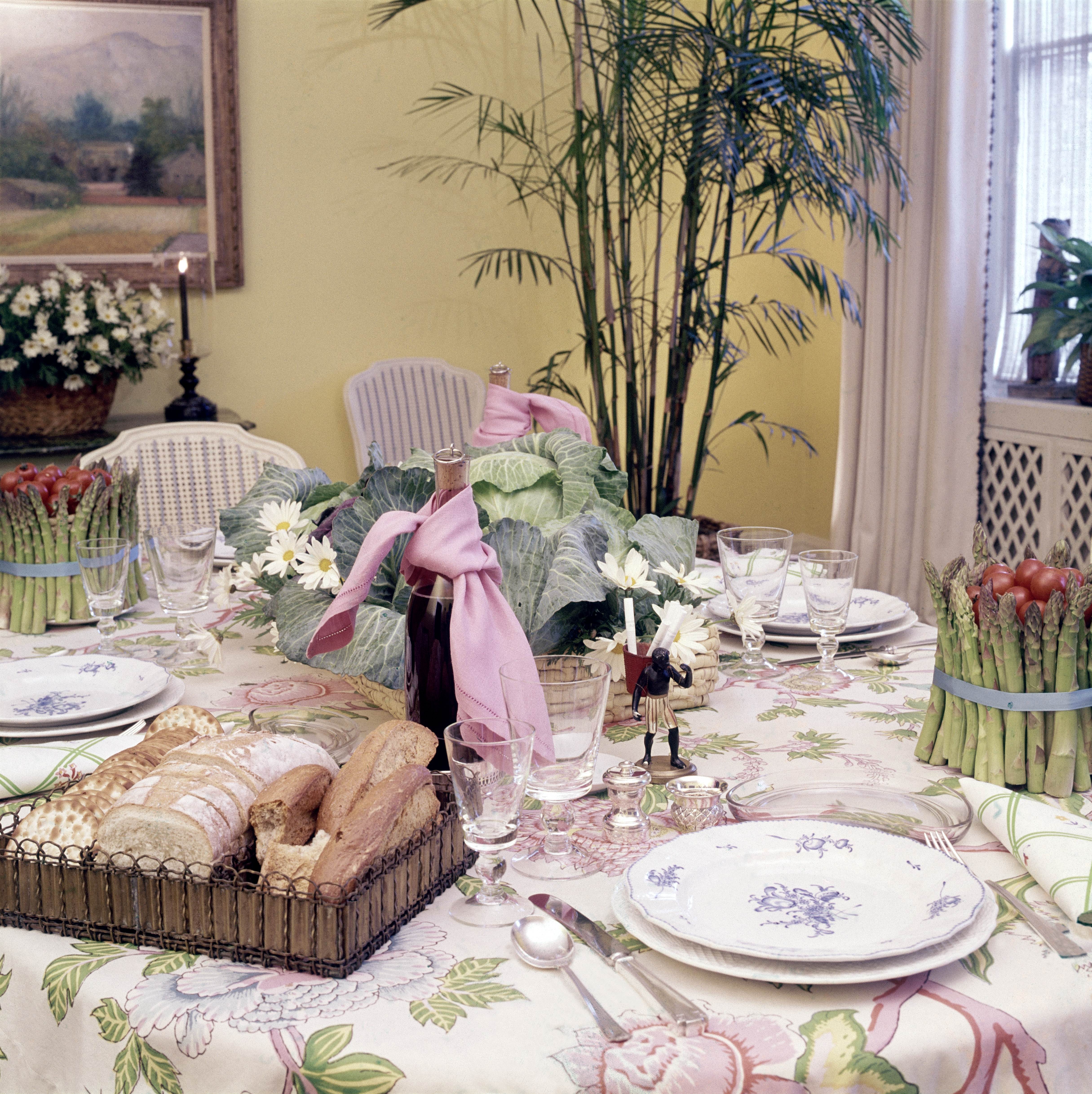 The "grapefruit-peel yellow" walls and misty Lily Cushing painting on view in this unidentified New York apartment make the tableau look straight out of a Cézanne still life.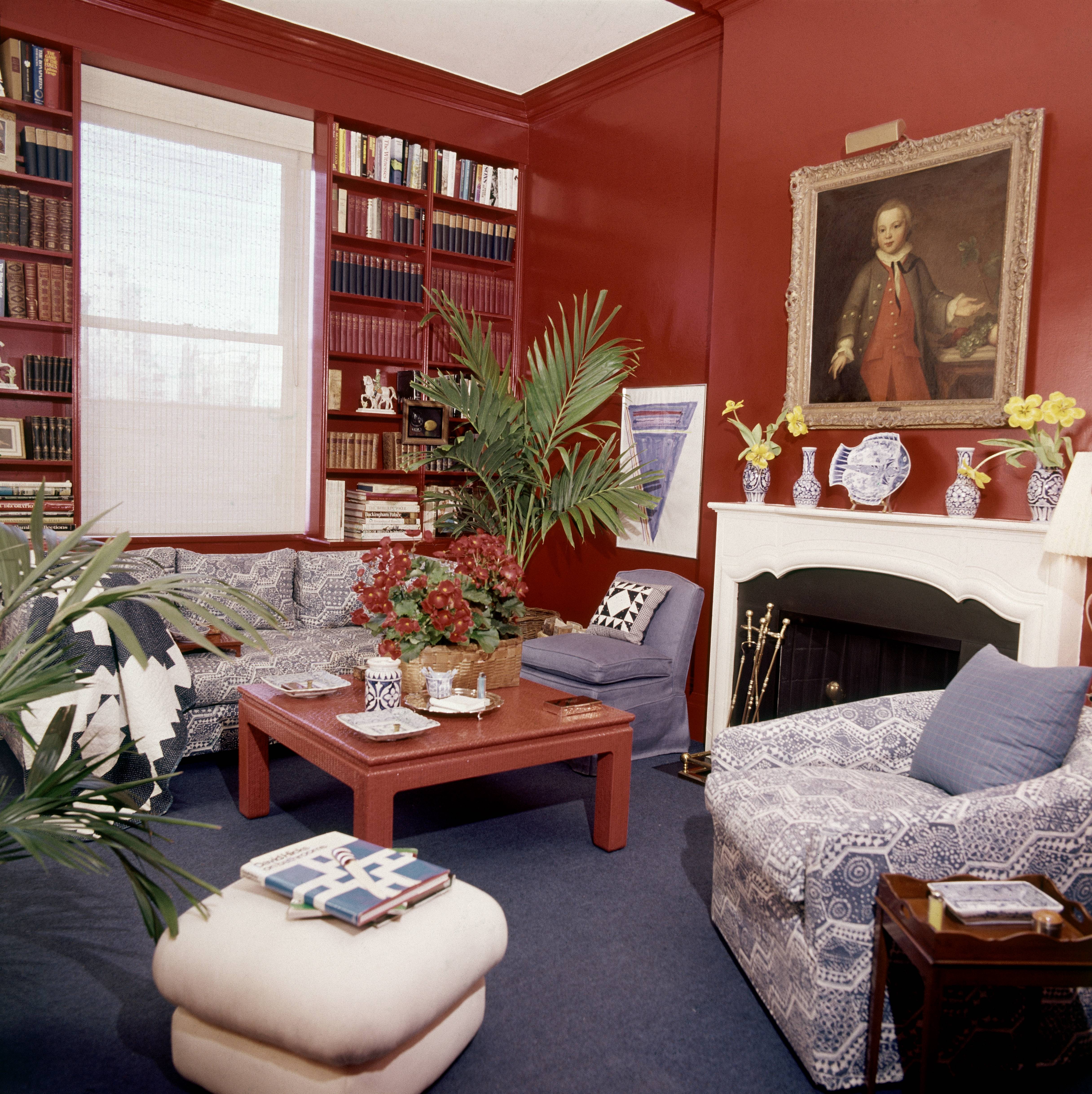 There's something distinctly patriotic about the red, white, and navy accents of this New York interior, down to the unknown (but vaguely Revolutionary War-looking) portrait over the fireplace. Next to the fireplace hangs a geometric triangle painting courtesy of Russian-American artist Alexander Liberman, demonstrating Buatta's skill in blending different artistic genres within one space.
Buatta didn't restrict himself to decorating with chintz—at times, as in the photo above from 1991, he decorated himself with the fabric as well. A consummate professional, he even matched his accessories to the look!