Russia's Weirdest Designer 'Went To the Bottom of a Bog' for Spring 2019
His Swamp Glamour collection was a bizarre delight.
Roma Uvarov is perhaps the weirdest designer in Russia, with a kind of Amish Loony Tunes aesthetic. His Spring 2019 collection, which he titled "Swamp Glamour," included Audubon images printed on polka dot button-down shirts; an abstracted sketch of a swamp on a black silk dress with lurch-like shoulders; deconstructed nun habits; old women in mismatched silk gloves; big, clowny polka dots; and extremely giant shirts. And reeds: bundles of reeds cinched around sleeves, stalks flying out of hats, bunches sprouting out of humble denim jackets (and a little plastic bag of water carried in place of a handbag).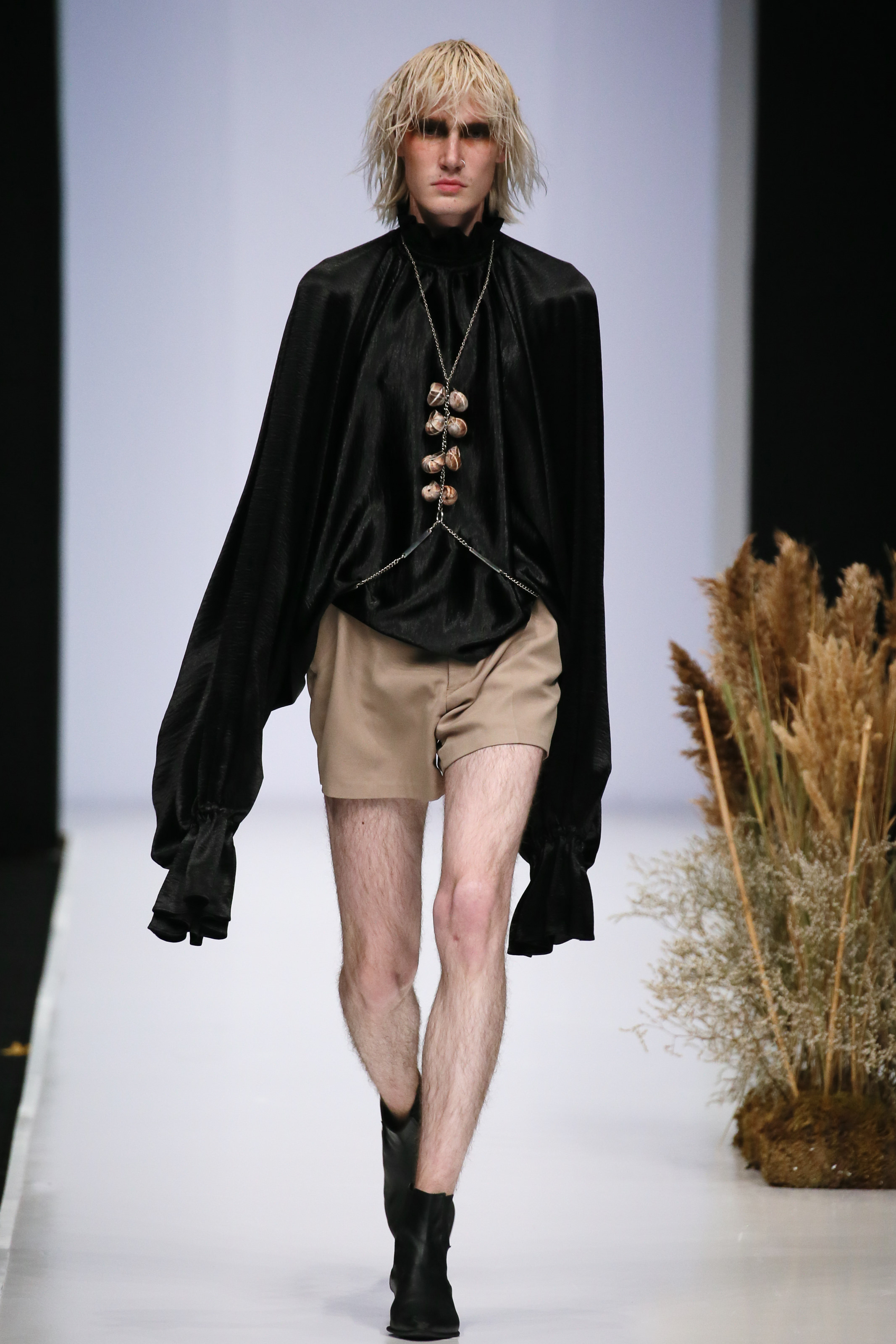 For this collection, he said, "I went to the bottom of a—" My translator paused and looked puzzled.
"Boyg," Uvarov said, looking at the translator and then at me, wagging his head with "isn't it obvious?" glee.
"Bog?" she said tentatively.
"Bog," I confirmed. Of course he went to the bottom of a bog. Of course.
"I went to the bottom of a bog to do this collection," the translator confirmed, and the three of us looked at each other, smiled, and shrugged.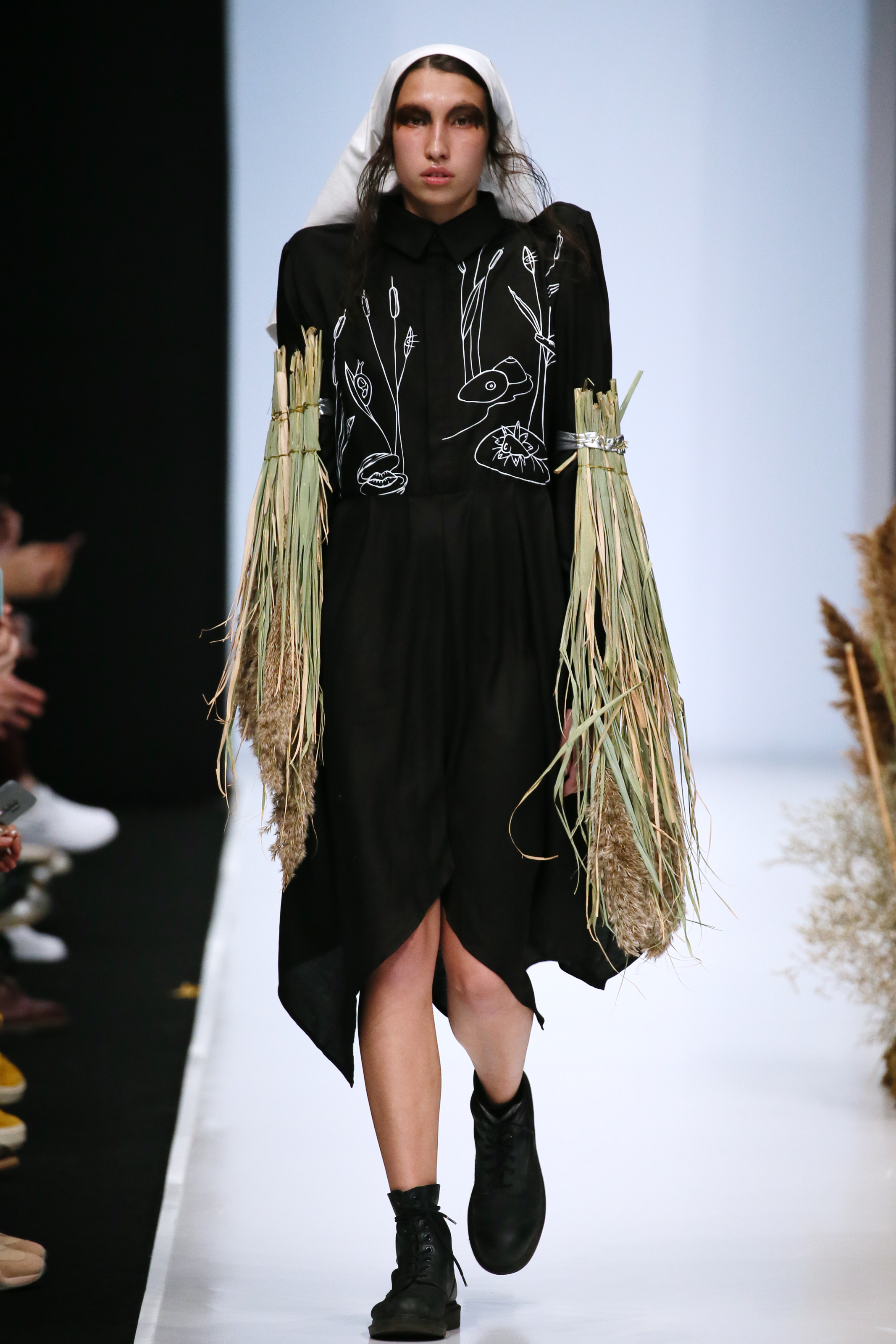 He gathered those stalks from the bog, and his ideas for the sketches and Audobon images from the bog, and a general sensibility from the bog. "The concept of the show is that the person goes down to this bog, and he needs to survive and communicate with the people," he said. "This is why we called this show 'Swamp Glamour.'''
I wondered if I'd misheard something, but indeed, on Instagram, Uvarov penned a longer version of this bog-centered fairytale, writing [this comes via Instagram's translation tool], "Our hero is breaking into this swamp party to achieve his goals and satisfy his wishes…so in his collection we are showing a typical representation of this party! No matter what a meaningful party it is, it always turns into a too bright-big stuff-glamorous…"
I asked him what he wanted to do this season that he hadn't done before. How do you decide what challenges to take on as a young designer when you're just beginning your career? "I don't have any education as a designer," he said. "I don't know how to sew, and I am 21 years old, so every new collection has something new because I am exploring something new."
Uvarov uses a lot of older models in his show, some of whom, he says, come through Instagram, but others he gets from "a very popular model agency in Russia where all the models are old." (Sounds cool!) Finally, a swamp we don't want to drain.