How Rihanna's #FreeTheNipple Moment Paved the Way for Savage X Fenty
Not giving a fuck can actually change the world.
In 2014, Instagram inadvertently started a movement after deleting photos of topless women. It didn't matter whether you were a Fit Tea model, a breastfeeding mother, or a breast cancer survivor—there would be "no female nipples."
It all started when Scout Willis posted photos of a sweatshirt she'd designed called the "babe bomber," featuring a photo of two girls showing off their nipples. She was suspended from Instagram, so she made a new account—changing her middle name to "Areola"—for the sole purpose of posting "beautiful, artistic nudes," only to be thwarted again with another suspension. Thus #FreeTheNipple was born, a battlecry launched via Twitpics as she took to the streets of New York City wearing nothing but a floral skirt, Moroccan slides, and a censor bar.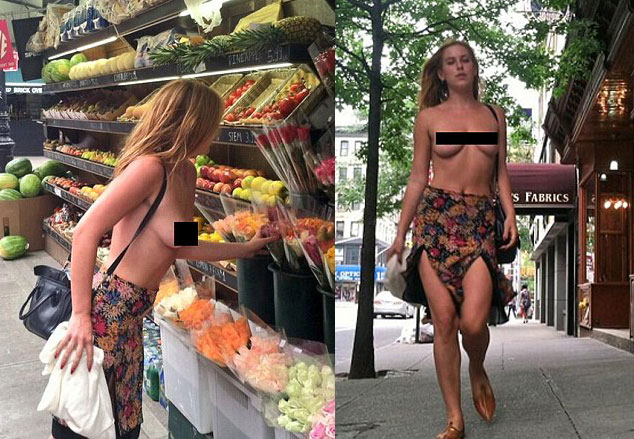 It's hard to believe it now that she's become the undisputed Mother of Instagram, but back then even Rihanna herself couldn't escape the heat. That spring she posted an uncensored and now iconic photo of herself lounging in a pair of peach-pink bikini bottoms, perfect plaits, a brocade velvet bucket hat, and gold body chains, covered in a shimmering baby oil intending to be read as searing summer sweat on the cover of French magazine Lui. She was temporarily banned from the app, so she too took to Twitter, with its more lenient policies, to continue sharing images and also demonstrate how completely unbothered she was by Instagram's disapproval. She joined her Navy in making fun of Instagram for being so deeply uncool, sharing pictures of her face super-imposed on that one Auntie-office-photo-meme, the obvious fact being: they fucked up.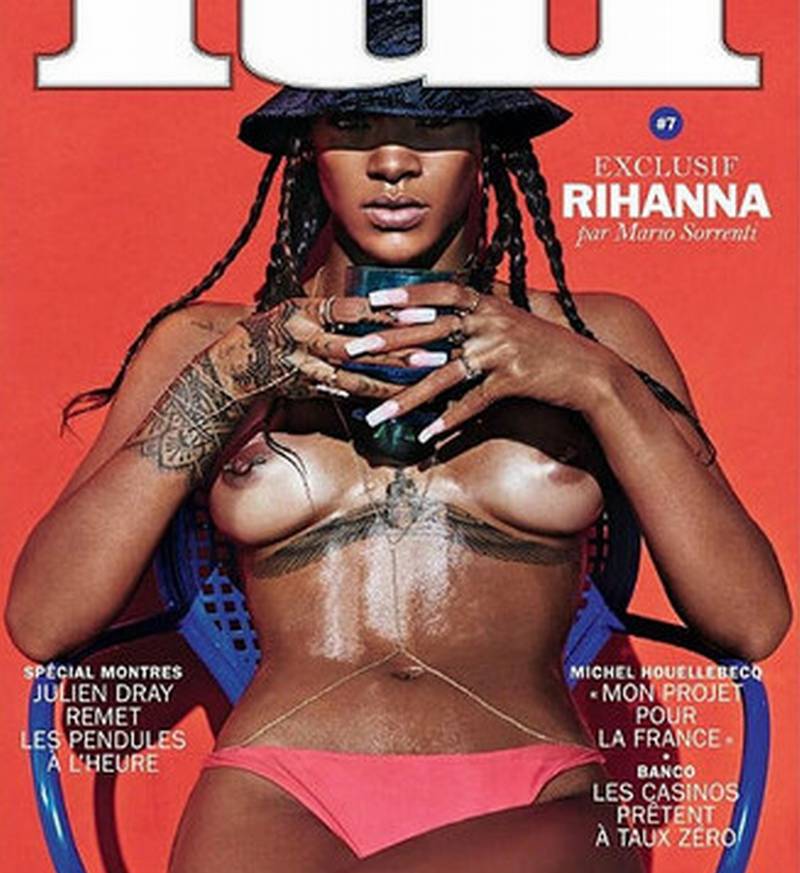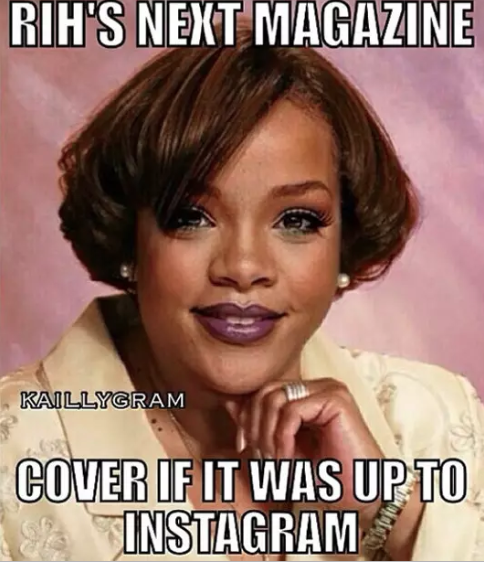 It's ironic (and yet not at all surprising) that four years later, Rihanna has released Savage X Fenty, a revolutionarily inclusive lingerie line that caters to women of all sizes, from XS to 3X and 32A to 44DD. After dropping her campaign bit by bit while the internet lost its shit, it's FINALLY shoppable today. What better way to fight the patriarchy than question the need to wear the undergarments society has foisted upon us, then turn around and develop an entire line of them around women the patriarchy has consistently ignored?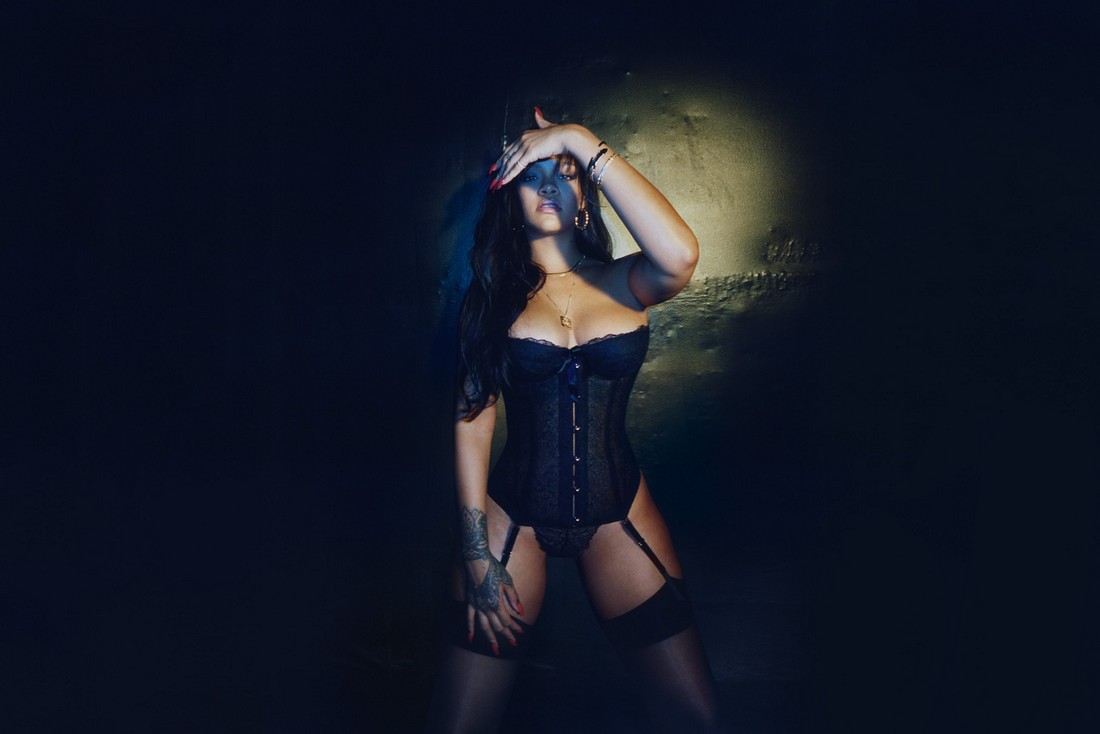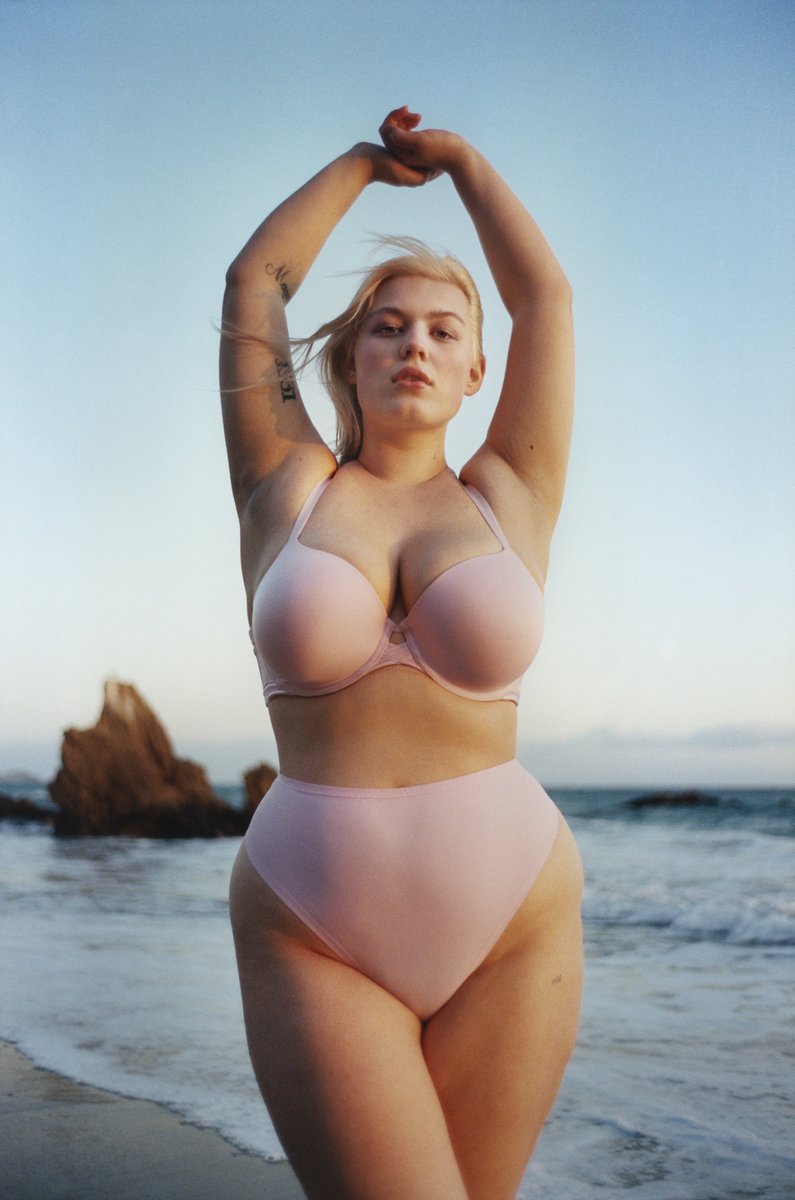 In honor of this launch and just Rih in general, we've archived all the times she's freed herself— if she can slay this hard sans lingerie, God only knows what transgressions we'll be blessed with now that she has a hand in dictating what stands between women's nipples and the world.