George Condo, Ballerina and Her Thoughts, 1998. Private Collection, New York © George Condo. Photo: George Condo Studio
"What About Me as Superman?" George Condo on Drawing for Kanye
In a new retrospective of his wild and wonderful drawings, painter George Condo traces his career from working at a LA call center to taking on Michael Flynn and collaborating with Kanye West.
George Condo, Ballerina and Her Thoughts, 1998. Private Collection, New York © George Condo. Photo: George Condo Studio
Back in 1983, George Condo was a struggling artist working at an LA call center. One day, he offered a coworker first dibs on a painting if he'd give him $100 to buy the raw canvas. Soon enough, he'd made his first sale. Fast forward to 2002, that same painting was retrieved from its owner's closet. "He sold the painting for $50,000 and said it completely saved his life," said Condo. "I said, see? The investment came back, man!"

Today, Condo has worked with Kanye West, created a Birkin bag for Kim Kardashian, and sold his work to Jay-Z and Beyoncé. But long before becoming a successful painter, he was scuttling around the East Village with a sketchbook. Now he's opening a retrospective of more than 400 drawings at the Louisiana Museum in Humlebaek, Denmark, invitingly titled The Way I Think. "It really is a retrospective of just works on paper," he confirms. "I've never done one this big. I wanted to illustrate the way I think in the language of images."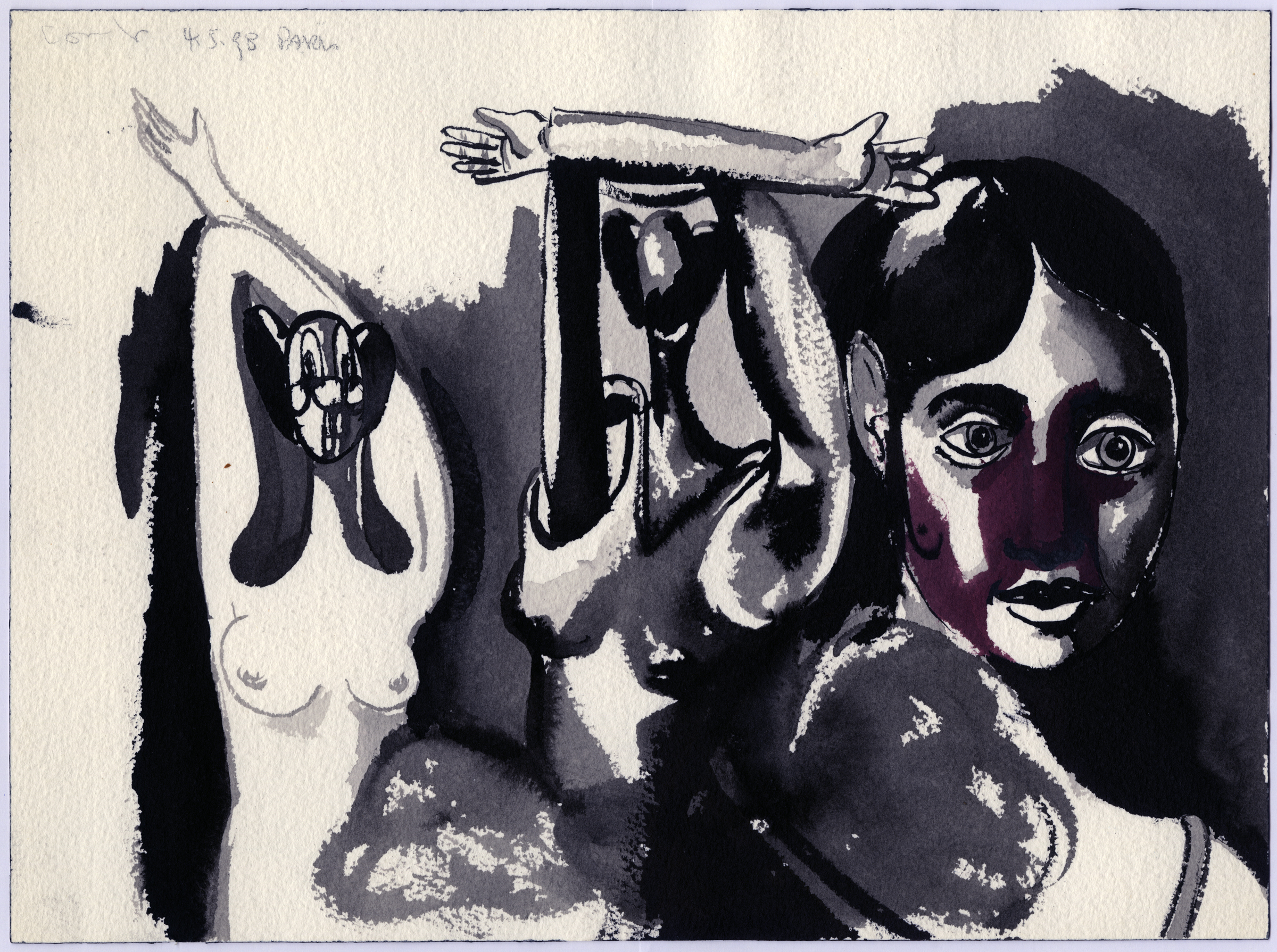 The Way I Think spans the years from 1962, when a five-year-old Condo made the earliest drawings included, to works from New York in the '80s, when he was a silk-screener at Warhol's Factory and close friends with Basquait and Haring. Condo couldn't always afford canvas, but he could always draw. "It took me ten years to be able to afford canvas, it's as simple as that," he recalls. "There are a lot of notebooks and records of despair of what it was like bumming around the East Village, living off $10 a week."

The dozens of sketchbooks at the Louisiana Museum showcase a variety of mediums and moods, however; one from 1982 is open to a page that reads: "Without ourselves, we are no one," the phrase accompanied by a dark, abstract scribble. "They still seem to still be relevant thoughts," Condo says. They also reflect a daily routine maintained now for more than forty years: "I draw every day in New York," said Condo. "I get up and sit at the kitchen table and my cat sits on the table and looks at me and I just make drawings. I do three or four with my morning coffee. That's how I start the day."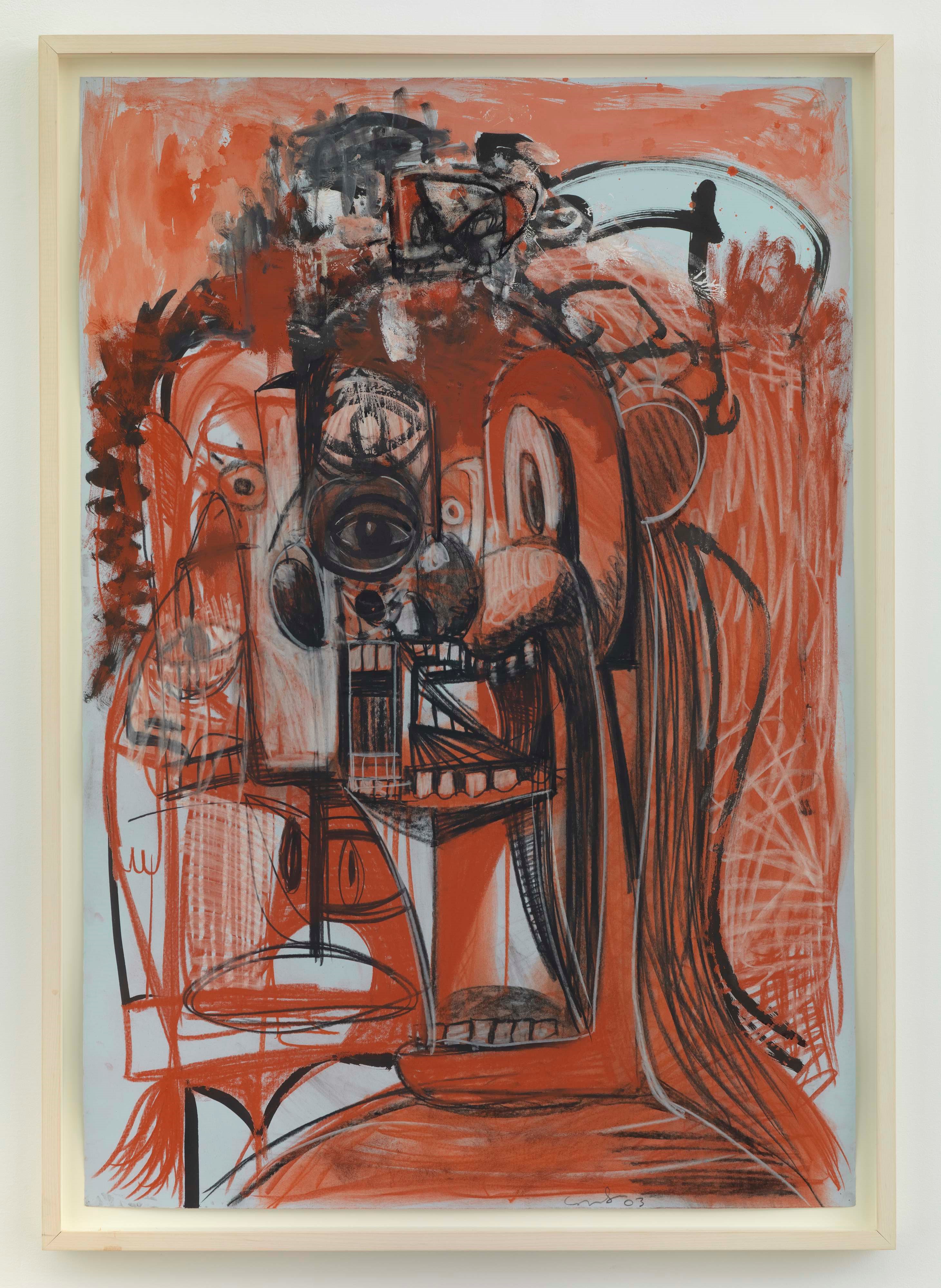 The Way I Think includes sketches of imaginary characters such as the "lowlife" Rodrigo, a cast of anonymous bankers, and an array of pop-cultural figures like Playboy bunnies and Superman. "They're figures everyone associates with, but they're broken-down idols, burned out," he said. "It's exploitation to a certain degree, and after exploitation you have something ugly in the world." But if beauty is in the eye of the beholder, so is ugliness—at least to Condo. "Define ugliness however you want, the way something is photographed can sometimes reveal the irony between how ugliness and beauty work together as a complicit form," said Condo. "I'm not afraid of the different dimensions of human nature."

On producing a cover for Kanye West's 2010 album My Beautiful Dark Twisted Fantasy, Condo recalls, "Kanye and I would sit around and think up ideas. He would say 'what about me as Superman, or riding my bike when I was a kid?' I made drawings on the spot. 'What about a monster?' we would laugh, and it would be a sketch. One day I'll show all of the drawings and paintings together."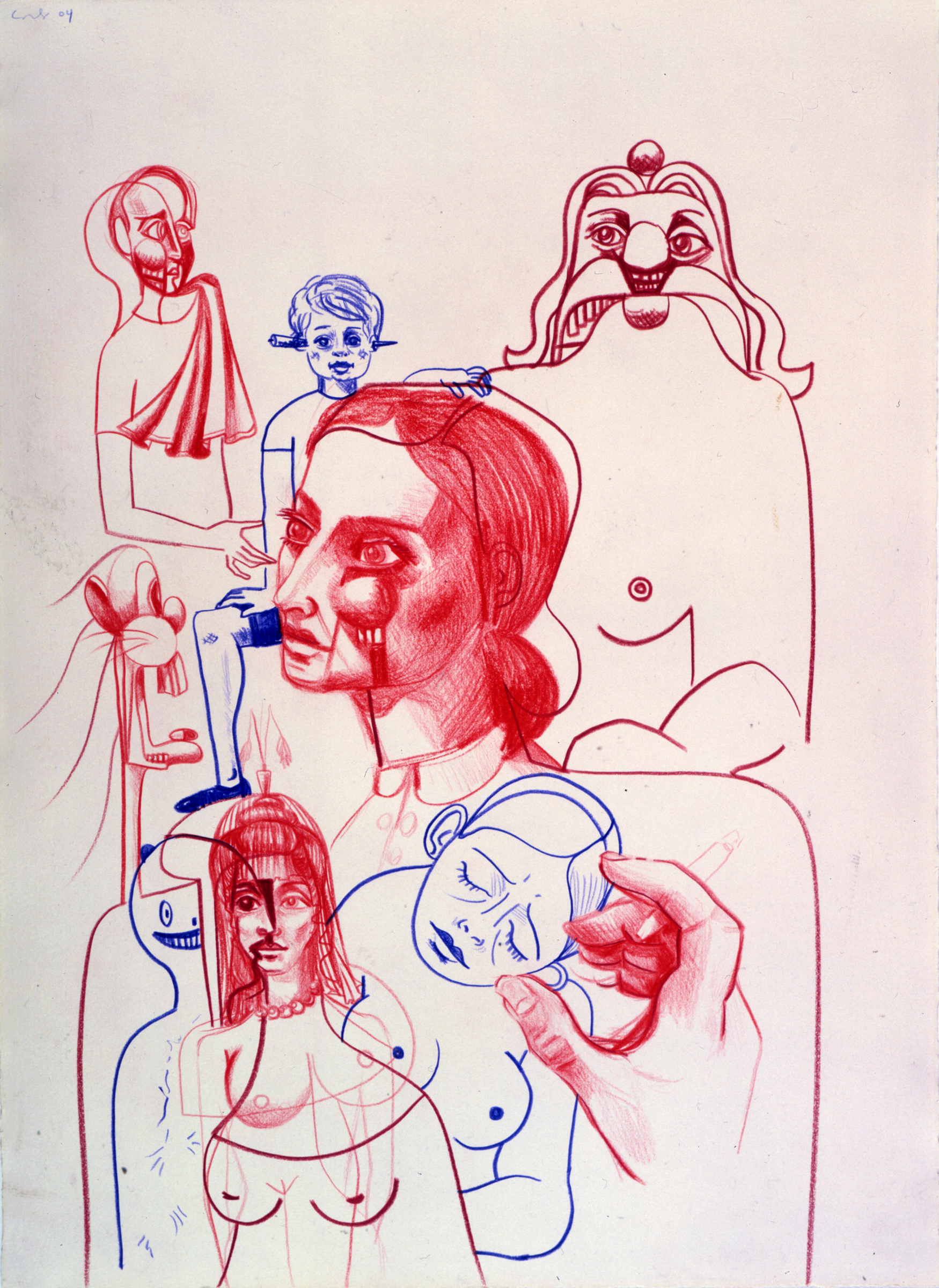 The show also includes a selection of sketches for the highly political paintings that Condo showed at New York's Skarstedt Gallery this past summer in his exhibition The Trial. These were inspired in part by the controversy around Michael Flynn, the Trump administration's former National Security Advisor now under investigation for the campaign's potential collusion with Russia. Present too are drawings of disgruntled political reporters standing outside the White House waiting, according to Condo, "for scoops they may never get." Condo was in Berlin when Trump was elected. "It was a devastating moment in time," he laments. "I can't think of anything worse that's ever happened. It's thrown the axis of the world off. The only thing you can do is hope it won't last longer than a few years."

Condo is also showing his Drawing Paintings from 2008, a series in which he attempts to cut down the hierarchy between drawing and painting. "They are the same but they're not appreciated on the same level," said Condo. "I made Drawing Paintings because you can't tell the difference—what's pastel or paint? Is it paint or is it pastel?" While many figurative artists now use digital tools, Condo likes to keep it old-school. "The thing about paint," he enthuses, "is that it feels natural to a degree. It will spark an explosion that would not happen if you weren't there with a paintbrush. It mirrors the paranoia of your state of mind or the state of mind of our times, which is paranoia-driven."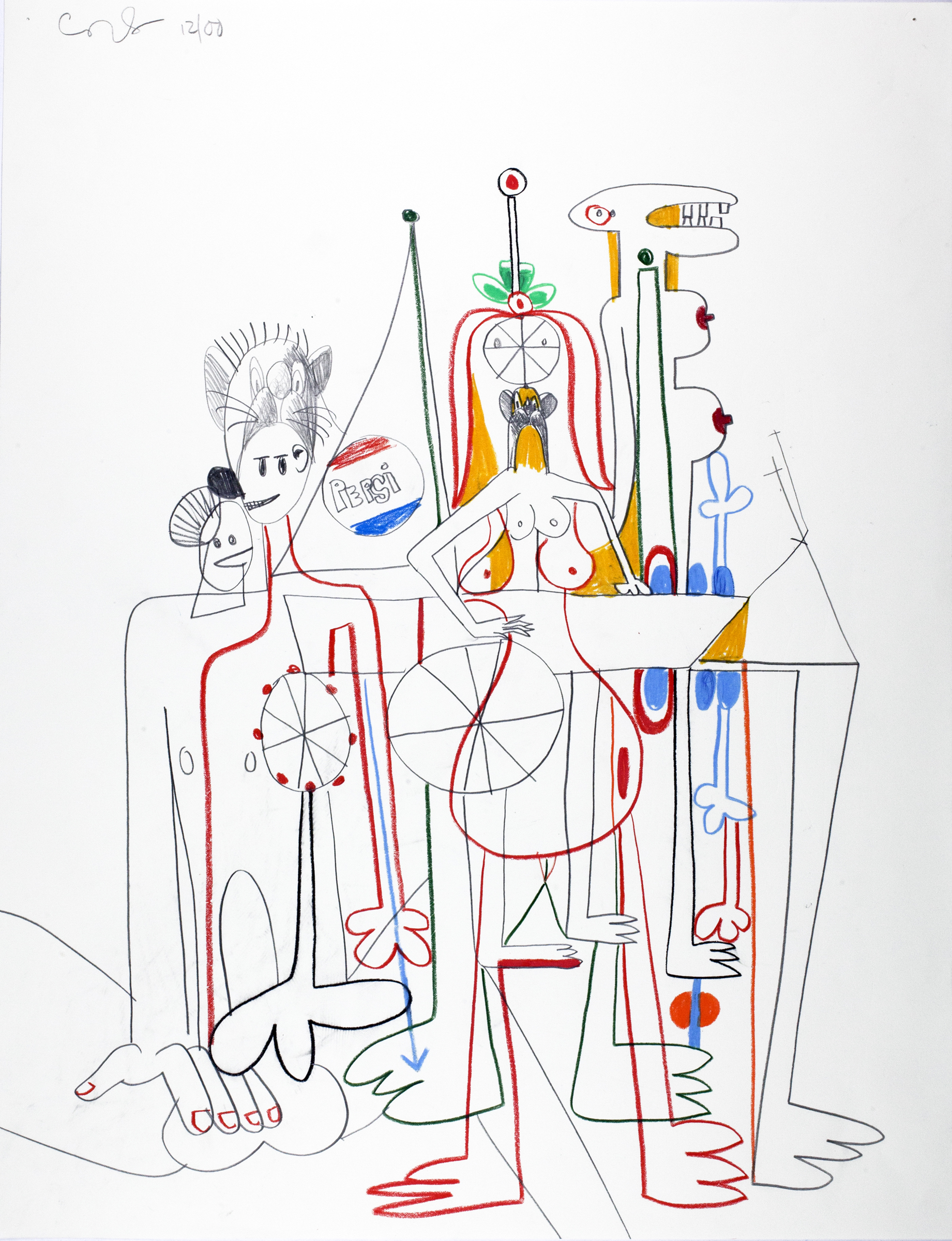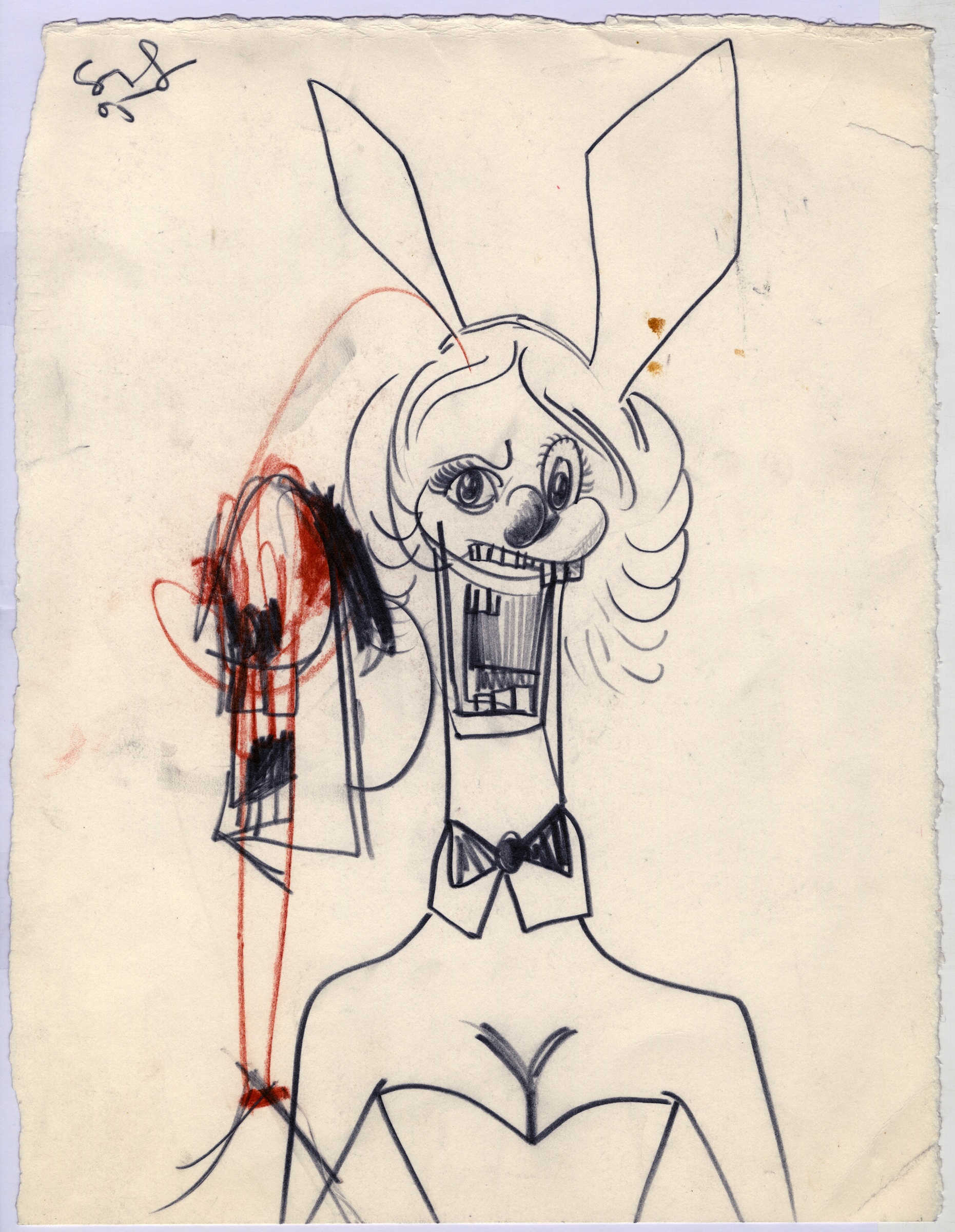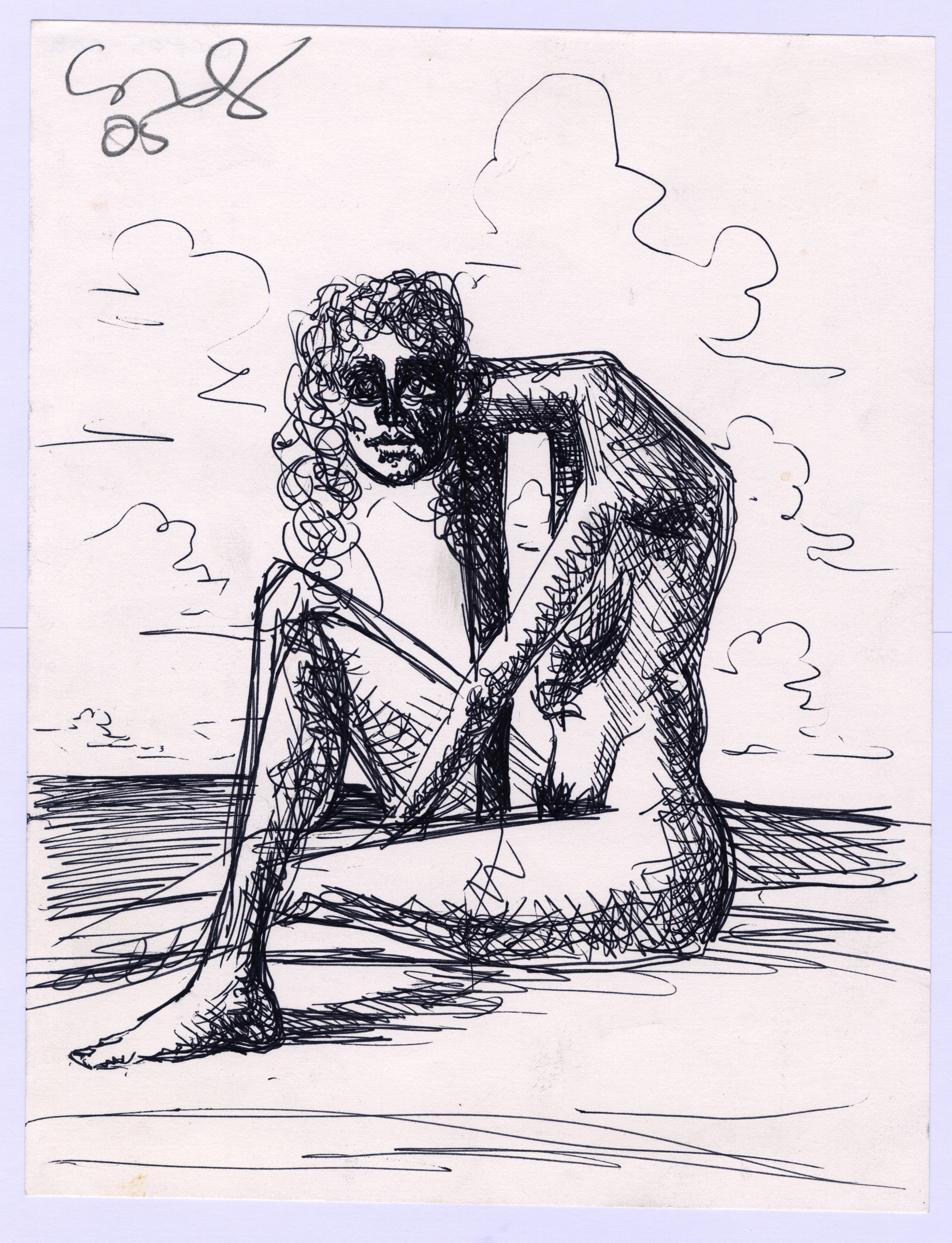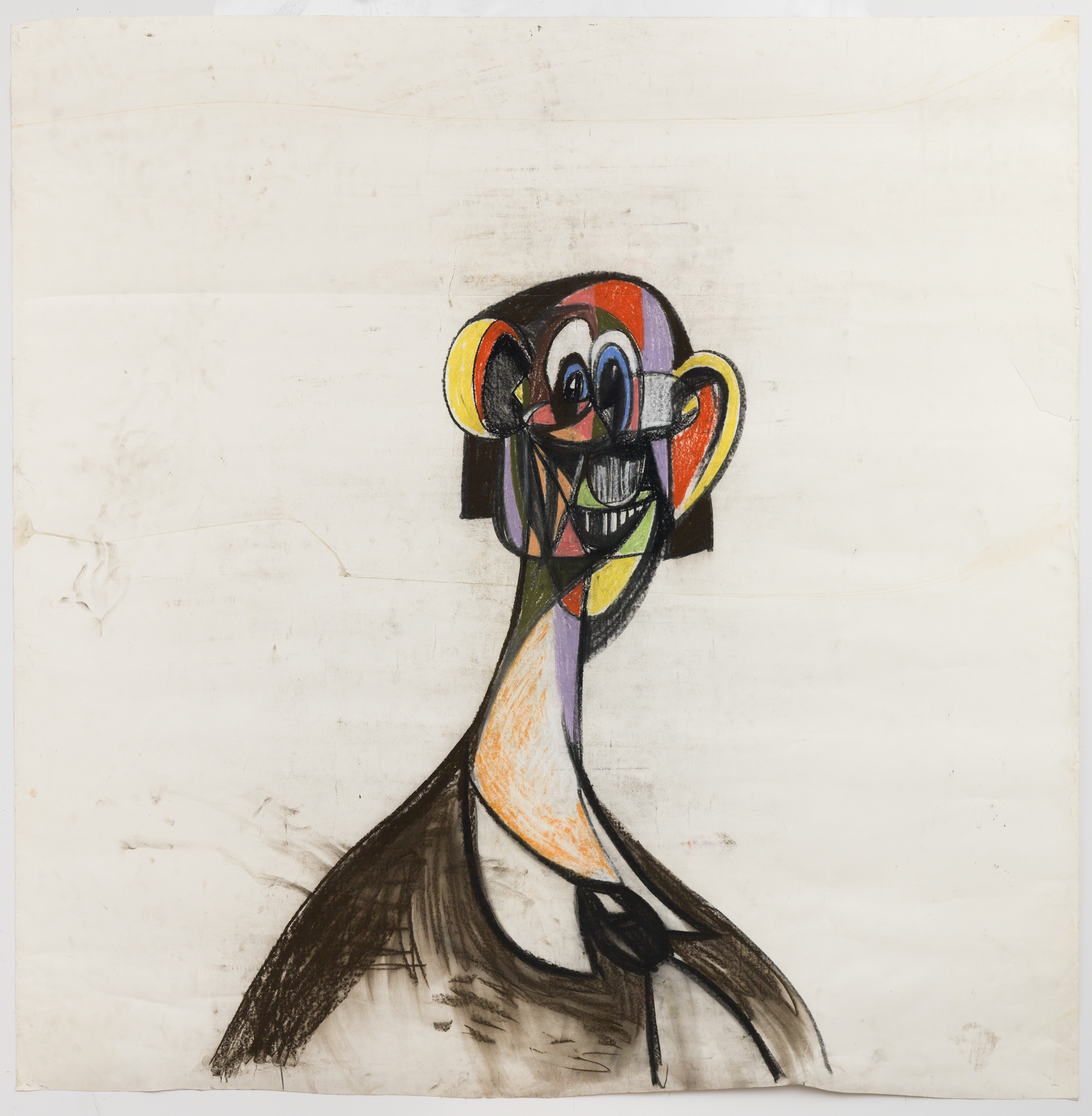 George Condo: The Way I Think is on view at the Louisiana Museum, Humlebaek, Denmark, through February 4, 2018.
Tagged: