Fashion Horoscopes: The Signs As Viktor & Rolf's Spring 2019 Couture Dresses
Are you "Freedom," or "Less is More"?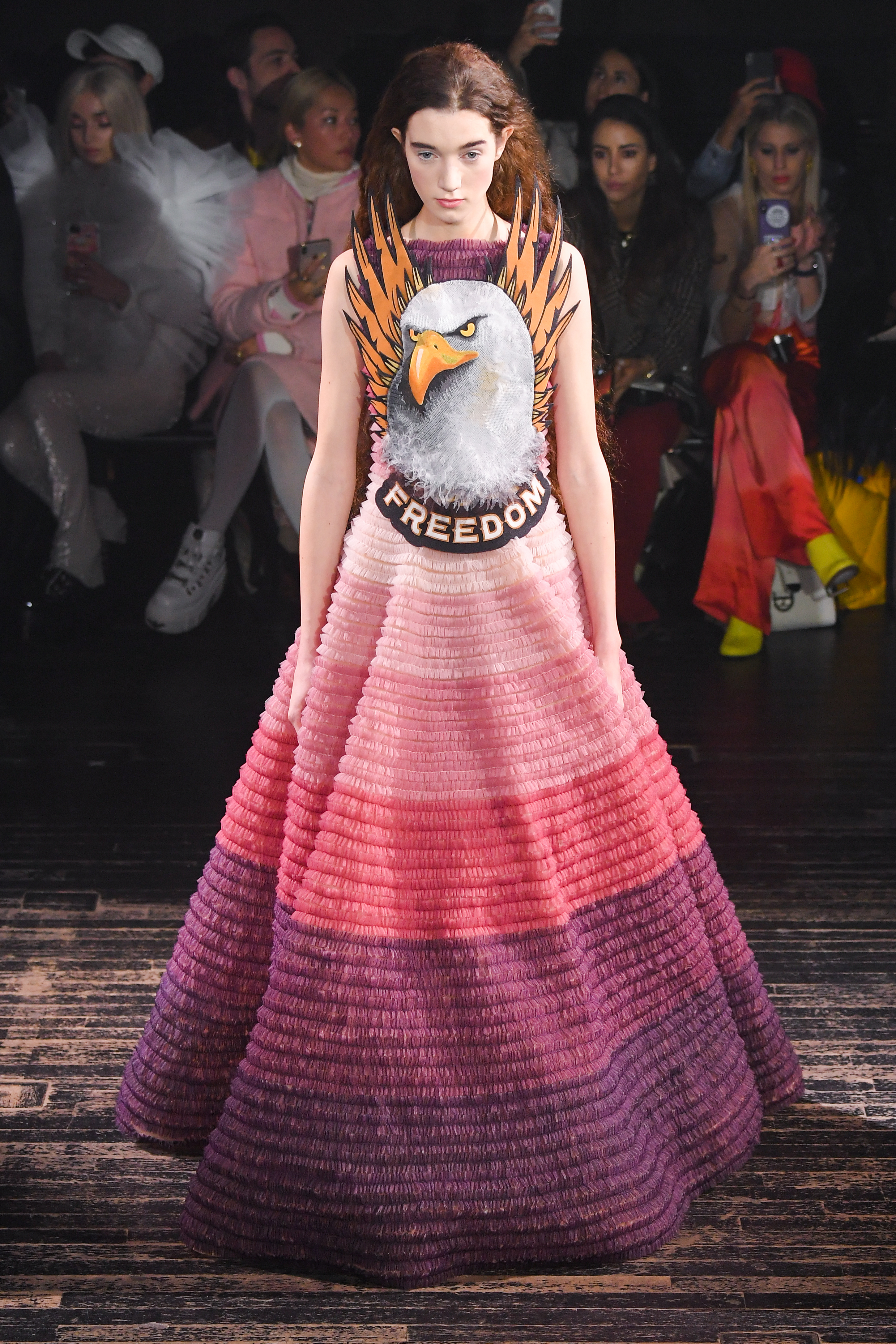 Aries: Freedom
Aries need their FREEDOM. You cannot tame an Aries! They are independent above all. As the sign of the self, they define themselves on their own terms. This dress, emblazoned with a bald fucking eagle, is perfect for: fleeing a wedding, quitting your job, spontaneously driving across the country, or getting a tattoo of a dream you had last night. This dress embodies the Aries spirit of choosing your own destiny.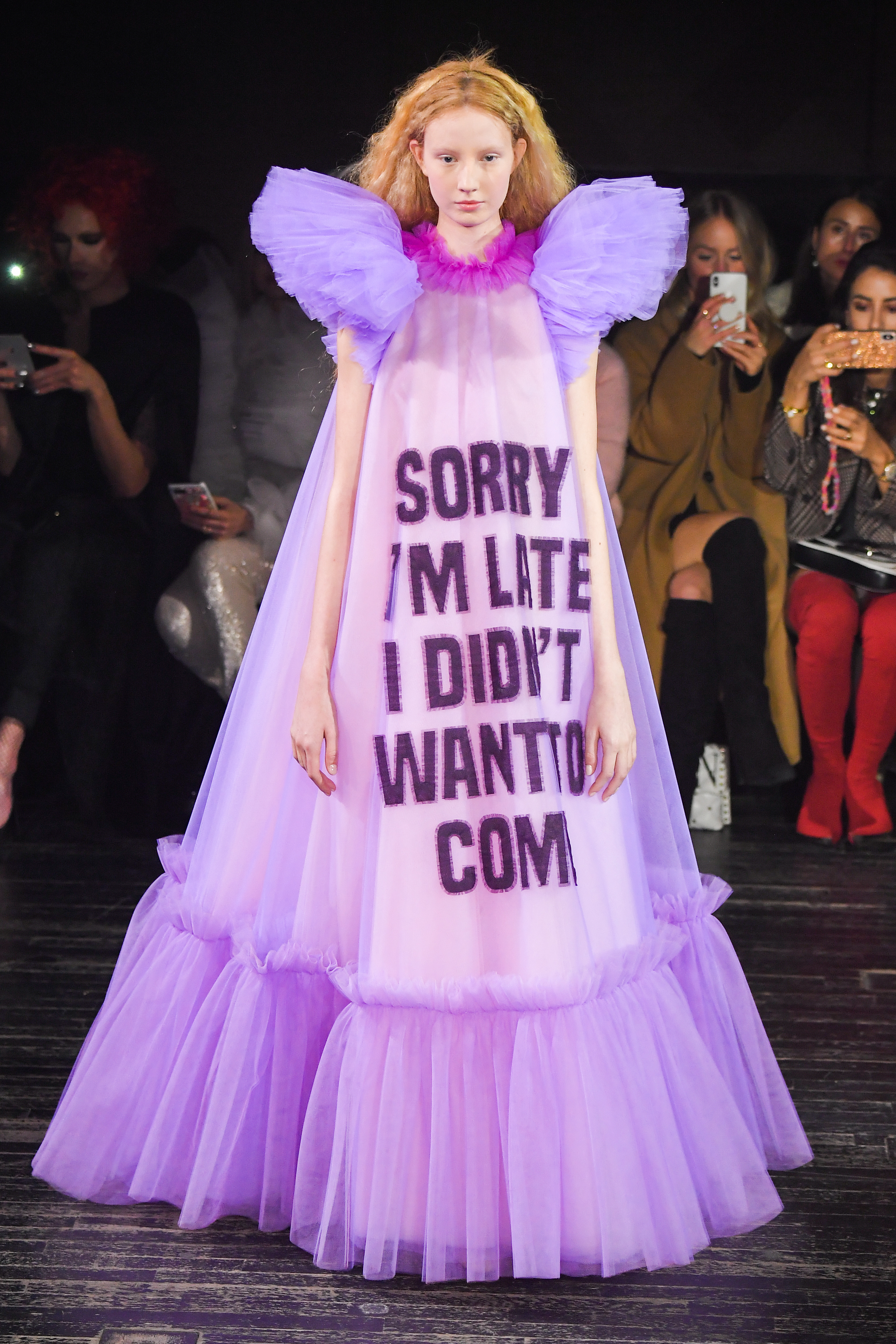 Taurus: Sorry I'm Late I Didn't Want To Come
Do I need to explain this?? Taurus is a dweller and a fixed sign, making them prone to getting stuck in their ways. With their earthy energy, they are true lovers of chilling. Taurus makes plans with people they think they want to see, and then on the day-of, they're still in bed thirty minutes before you're supposed to meet up. In an ideal world, a Taurus always has you meet them at their own house so that YOU'RE actually the one who's late.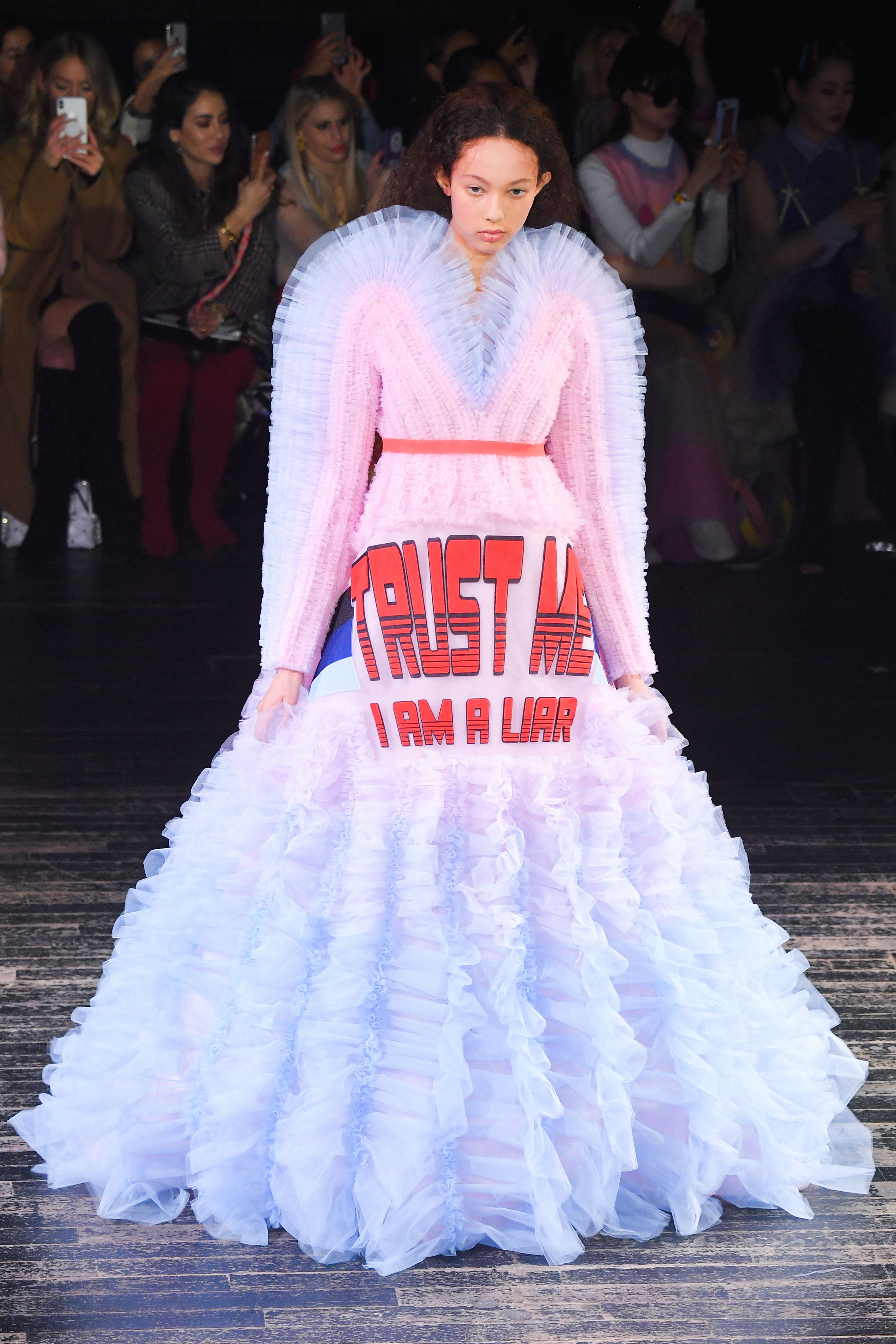 Gemini: Trust Me I Am A Liar
We've all fallen victim to the charm of a Gemini. The magic of a Gemini is severely underrated though, because their power to sniff out gossip lies in their ability to make you feel like they're really going to keep your secrets. They're telling you what's going on with everyone else because the two of you really do share that special bond. The reason they're able to speak so openly about their past and about what's going on here is that they trust you. *Snorts in Gemini laughter*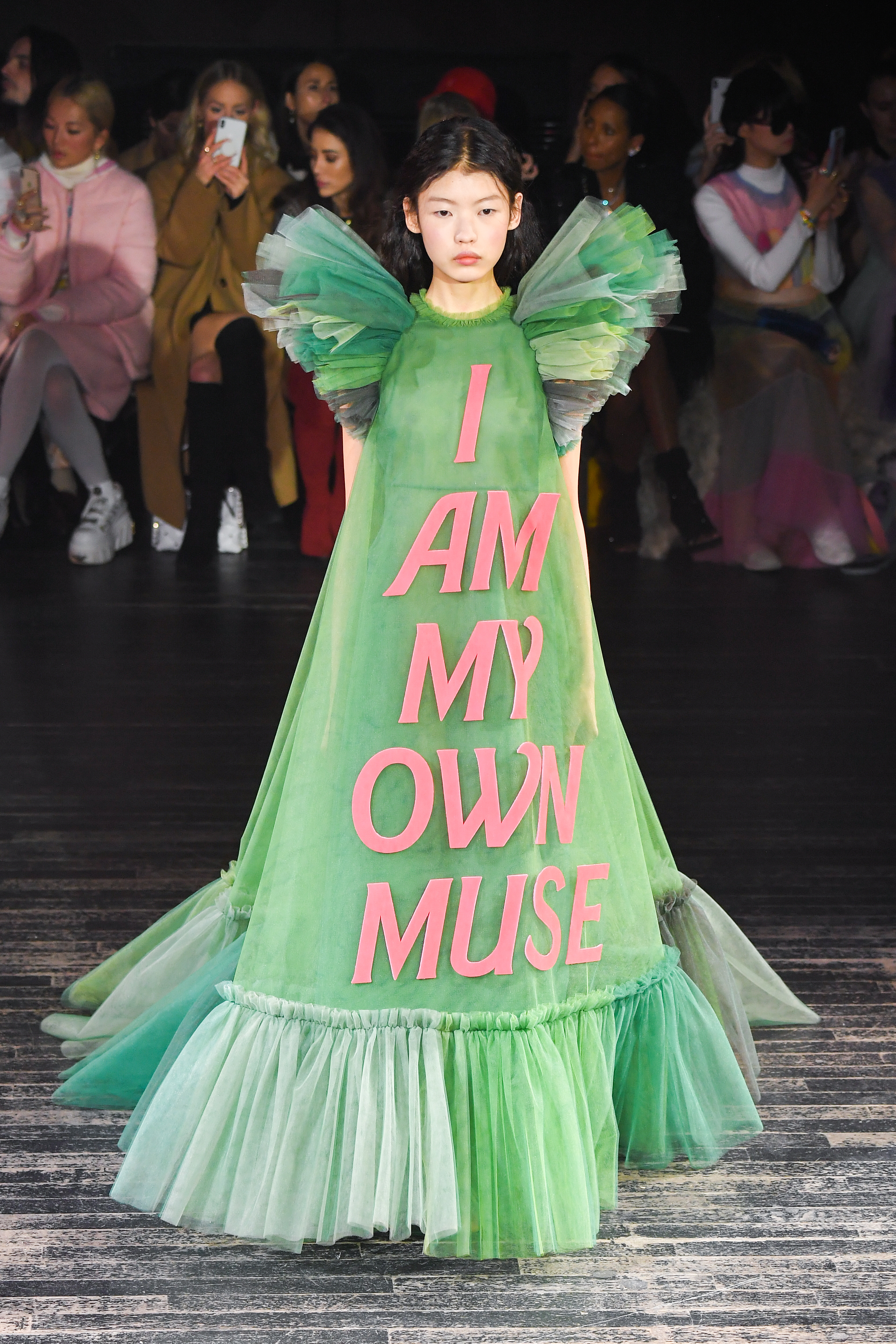 Cancer: I Am My Own Muse
Cancer is a creative, imaginative sign represented by the crab! They're known for their sensitive nature. When wounded, they have a tendency to retreat into their shells - both emotionally and physically, as they're true lovers of home. They can be prone to depressive spells when it all feels like too much, but their artistic side truly comes out in their private worlds, where they're at their most recharged! Shell up, baby! Be your own muse!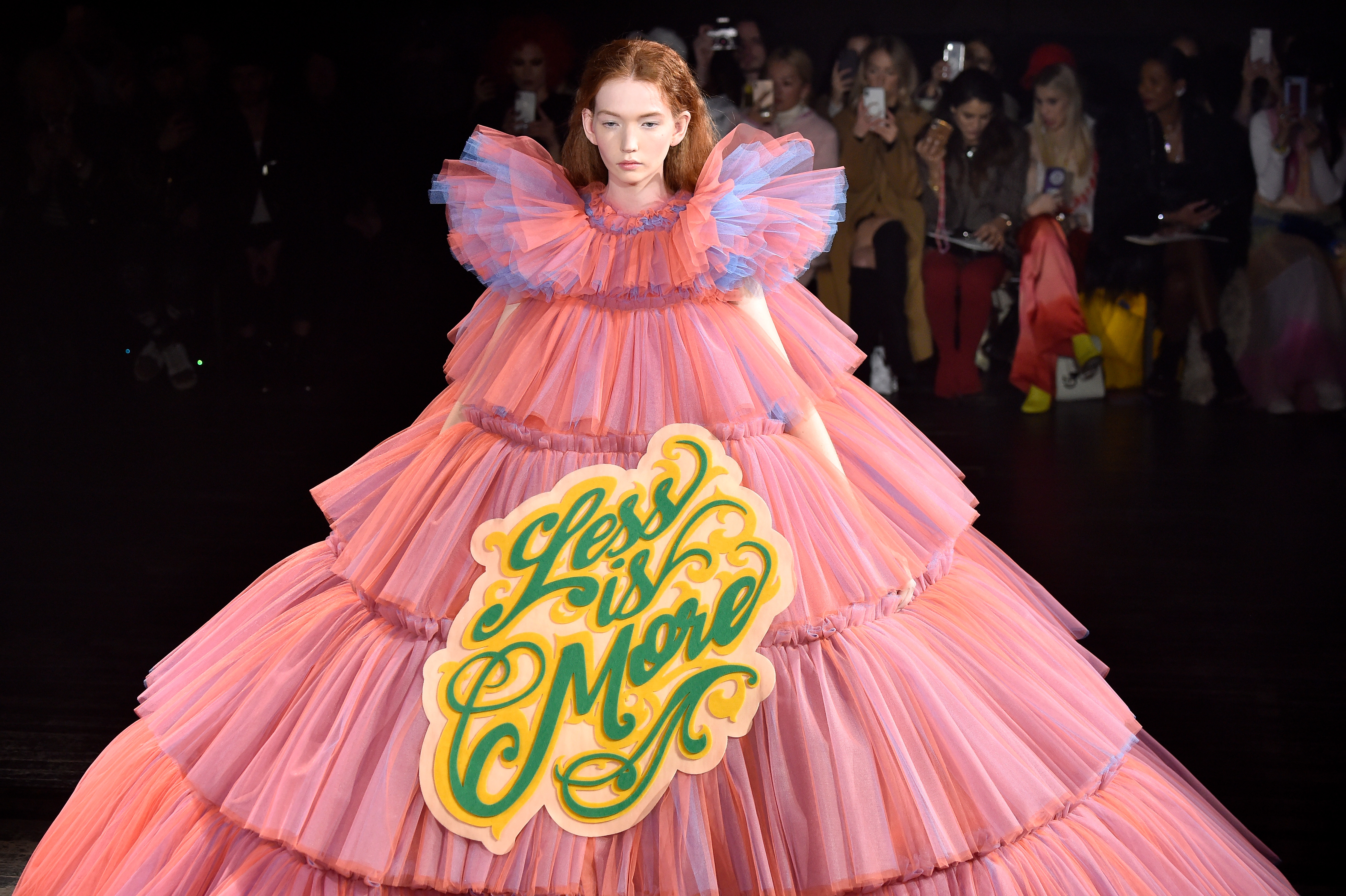 Leo: Less Is More
"Less is more," a Leo advises you as they layer on more highlighter. "Less is more," a Leo captions their latest thirst trap, referring to the amount of clothing they're wearing. "Less is more," a Leo counsels you, telling you to send fewer texts to convey anger, while they bombard their partner's phone with their every feeling. Just kidding, more is more to a Leo, just like this enormous, poufy dress. Louder music! Bolder assertions! Bigger bows on presents! Grander displays of affection! But sure Jan, less is more.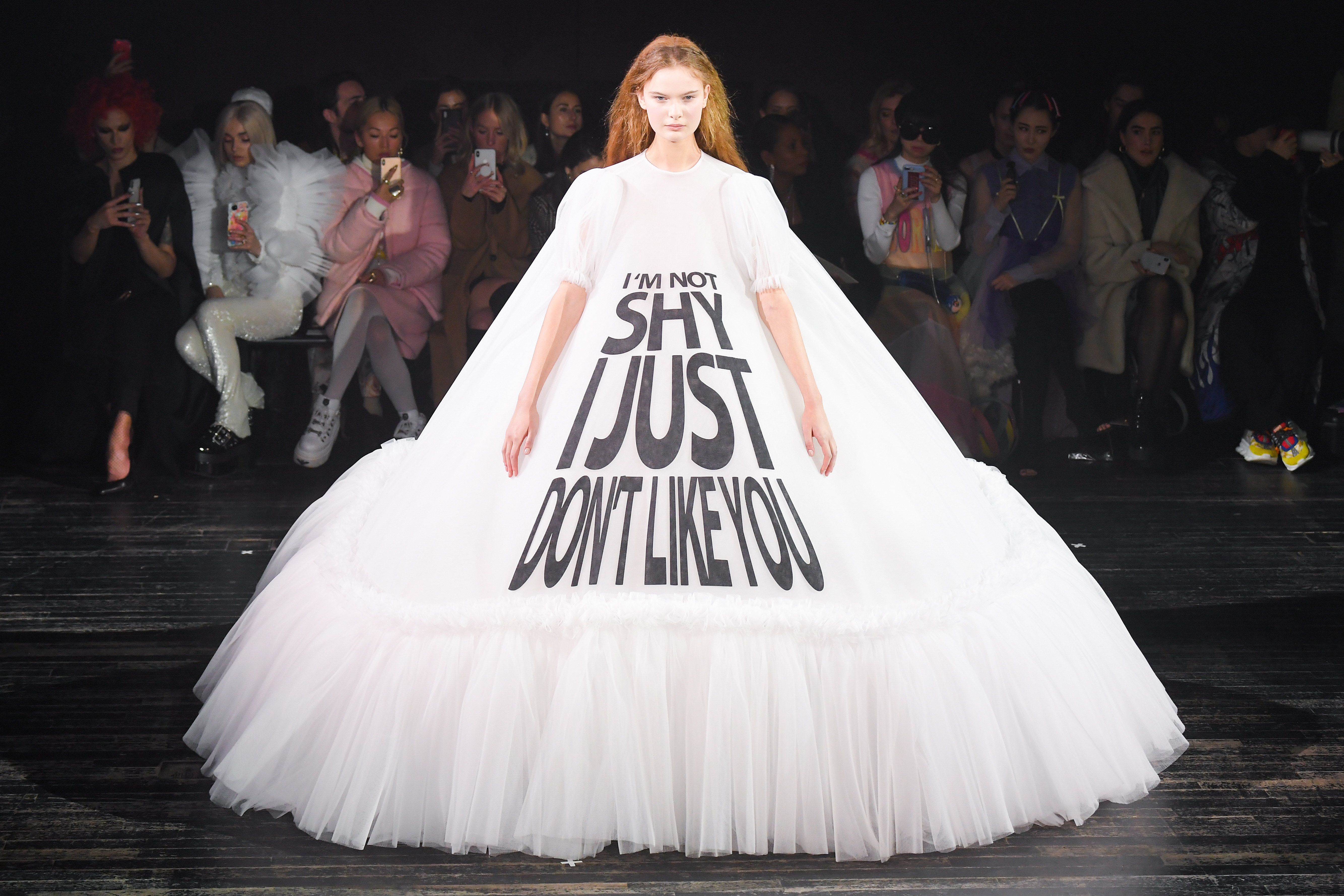 Virgo: I'm Not Shy I Just Don't Like You
Virgos are notorious for their resting bitch face - a face of eternal worry, concern, fault-finding. They can't help it. They're critical, and you know what? You should thank them for it. Those sharp eagle eyes are spotting problems that would've come back to haunt you later. Besides, they're only doing it because they CARE. So, if they come off as quiet, judgmental, or carping, then like… shape up. Virgos are cool with the rest of us so you must be sloppy.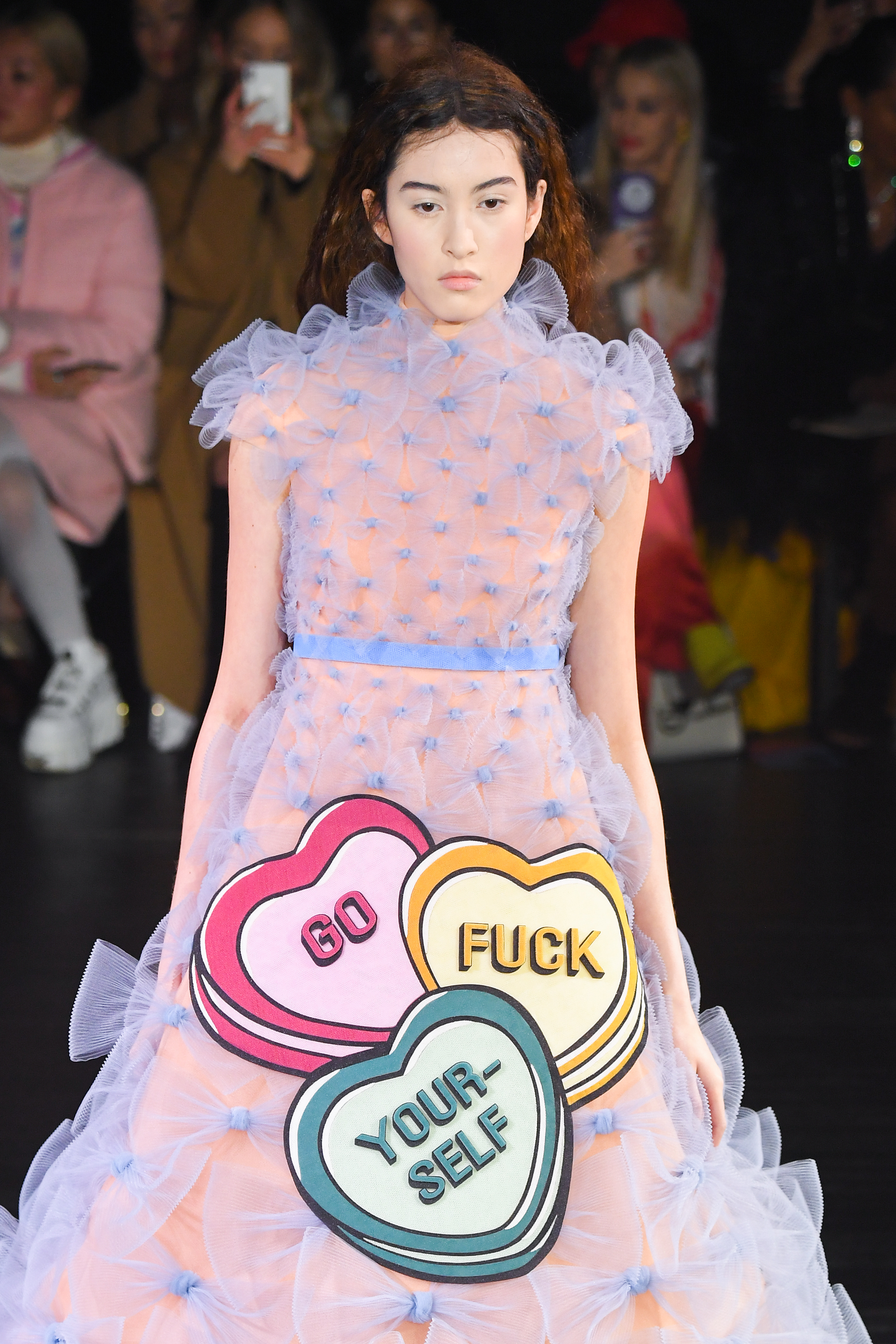 Libra: Go Fuck Yourself
To say that Libras are conflict-avoidant would be an understatement. They're the sign of the scales, so they hate upsetting the peace. Fights make them extremely anxious. If you've pissed off a Libra, you're going to hear about it through candy hearts. Libras are tactful diplomats; their version of "Go fuck yourself," is sugar-coated for your benefit. They find the nugget of truth that you need to hear in order to solve this conflict, and do their best to leave out the unnecessary pleasantness. That is, unless you've taken advantage of a Libra's kindness for too long, in which case - go fuck yourself lol.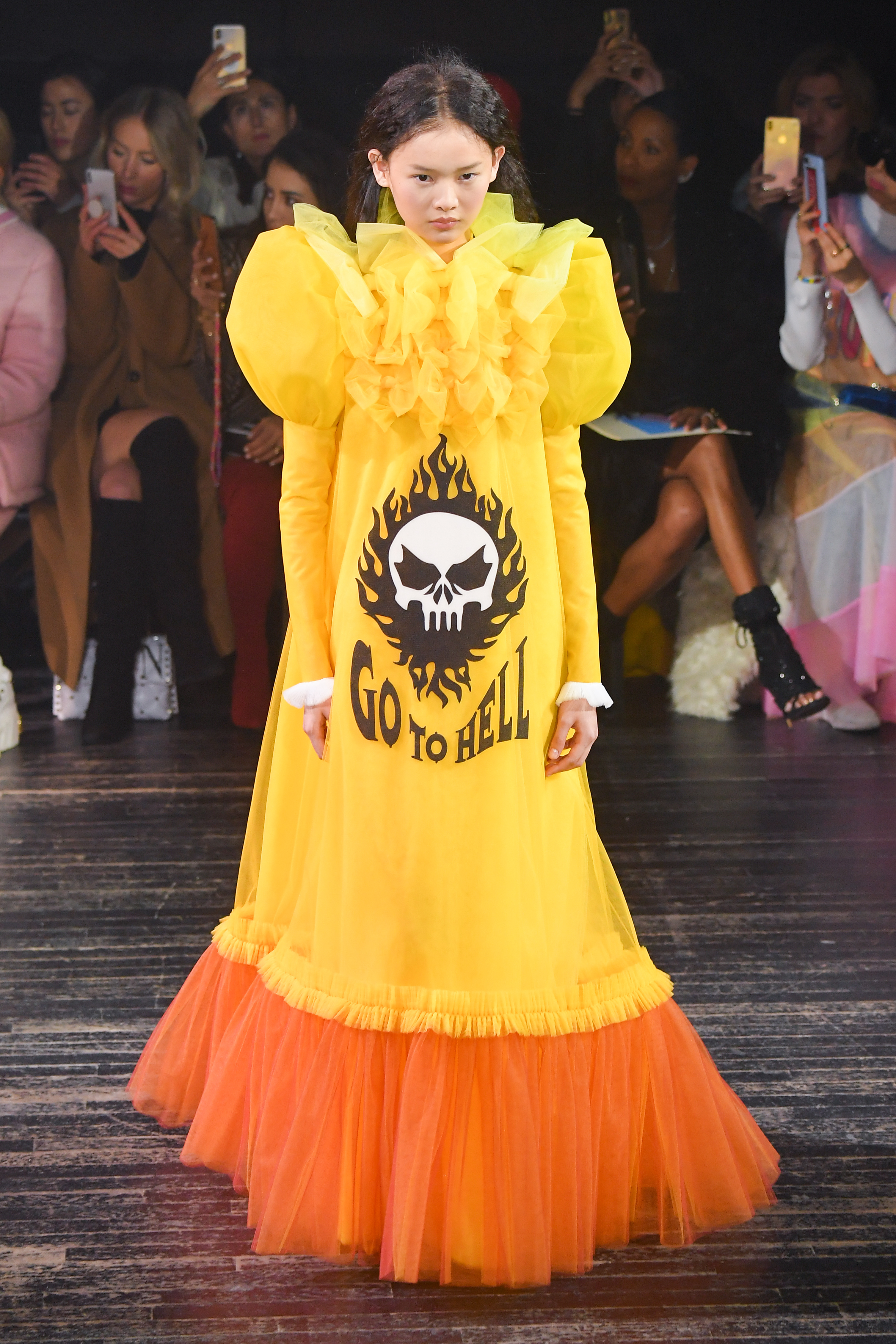 Scorpio: Go To Hell
Well, well, well. What do we have here? It's a Scorpio with a grudge! Or no - a Scorpio making eye contact with you in the grocery store because your cart is in their way? A Scorpio texting a response to their ex-best-friend who thought it would be okay to invite them to their birthday party because a few months have passed and maybe the dust has settled? Hmm. I can't tell. It's all the same Mars-ruled, warlike, fiery, Scorpio energy.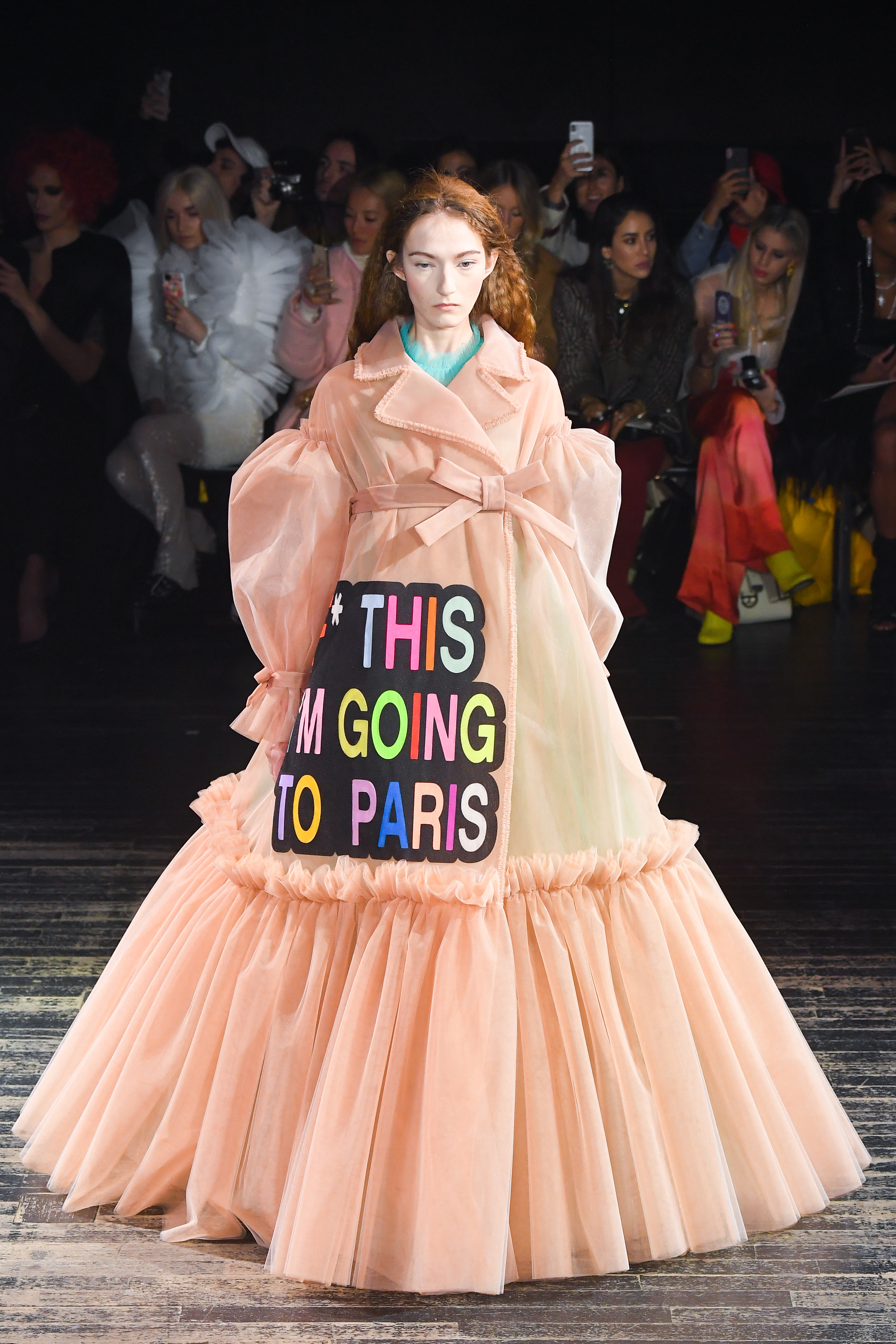 Sagittarius: Fuck This I'm Going To Paris
Sagittarius is the sign most closely associated with travel! They'll never shoot down an adventure. Sagittarians are active, restless, energetic, and full of life. They can sometimes struggle with impatience, but when faced with difficulty, they don't get angry or resentful. Their disposition is too optimistic for that. They simply leave the problem and negativity behind! Fuck this, I'm going to Paris!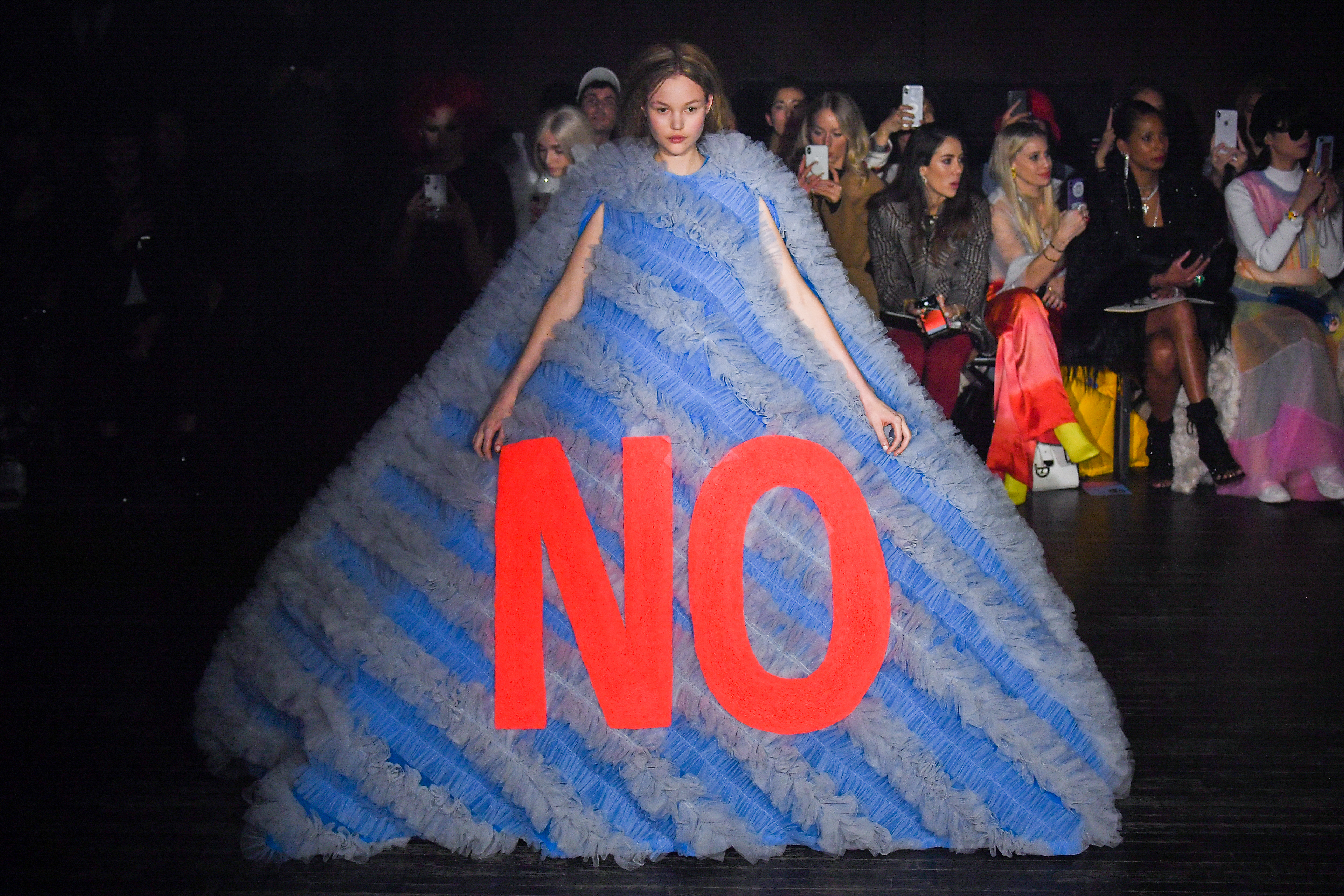 Capricorn: No
No - a Capricorn's favorite word. Capricorns are extremely practical and cautious, which can sometimes make them negative! They can't help it! They're wise, thoughtful, and like to think things through and make a plan before taking action. Oh, you want to go over budget on the office Christmas party? No. You want them to take a leap of faith and just trust this rando you brought into their house? No. You're really going to prattle on about your "opinion" about who made this movie when we can easily look up the cold, hard facts on IMDB? No.
Aquarius: I Want A Better World
Aquarius is the humanitarian of the zodiac! They're visionaries known for their progressive ideas. They rule over the eleventh house, which is the house of friendship. This gives Aquarians an inclination to care about the group over the individual, despite their own uniqueness. What matters more to them is the wellbeing of the collective and the world at large. They prefer to define themselves through the causes they support than through their personal relationships. Their shrewd intellect helps them spot the ways the world could improve, and they have the broad mindset to work towards a better future.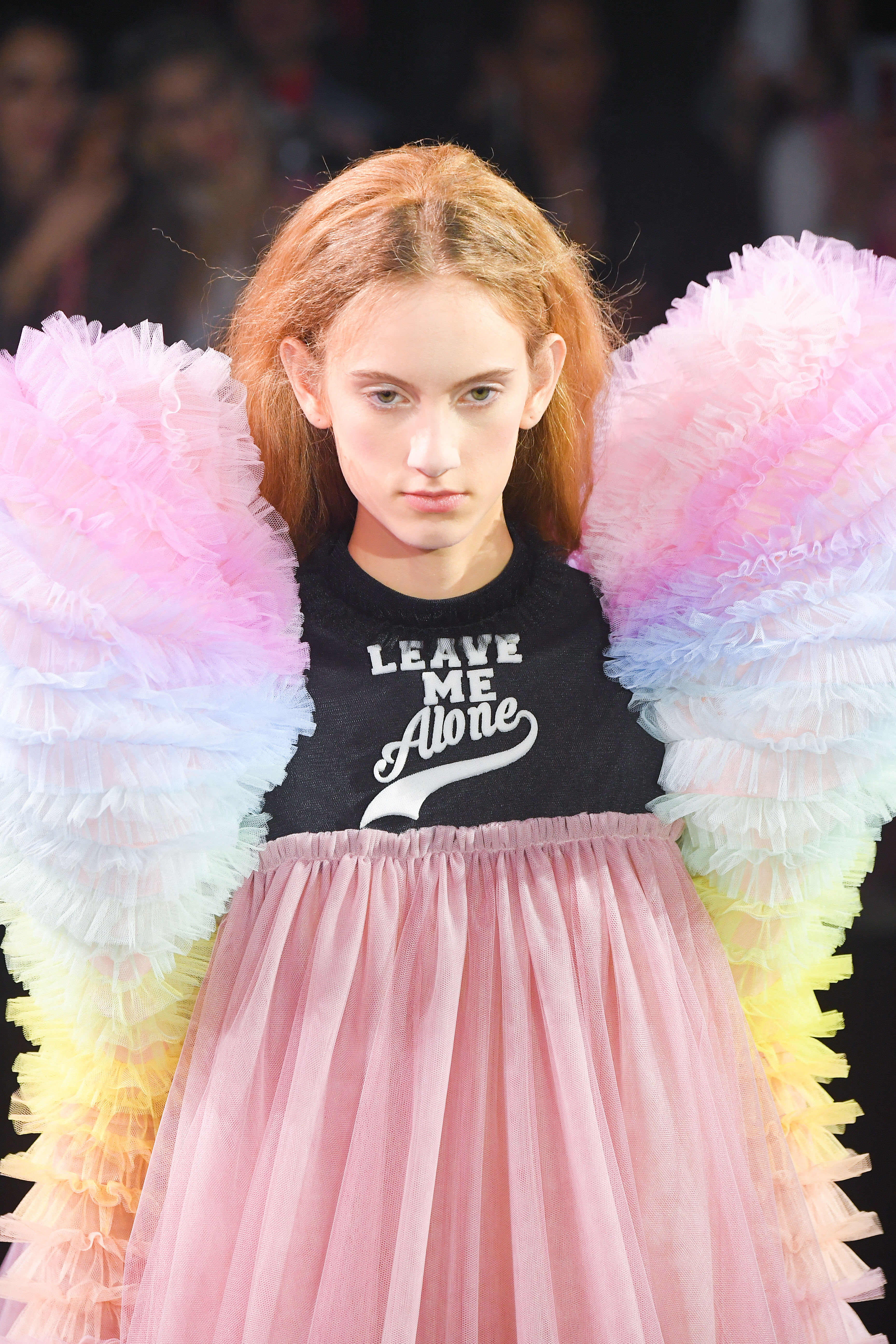 Pisces: Leave Me Alone
Pisces are escapists! They're the dreamers of the zodiac, symbolized by the fish and prone to swimming away when faced with the harshness and cruelty of this world. Simply put, they want to be left alone. Their alone time is crucial. Don't give me that "reality" shit. Love me unconditionally. Let me lay in bed and create art and leave a candle burning while I take a nap.