Photo courtesy of Thom Browne Inc.
The Boys Are Extremely Back in Thom Browne
FC Barcelona trades its red-and-blue stripes for designer flannel.
Photo courtesy of Thom Browne Inc.
Soccer isn't generally thought of as synonymous with high fashion, but the men of Futbol Club Barcelona have brought their frosted-tip energy to a team photo in matching tailored Thom Browne flannel suits. Look at these cute kings!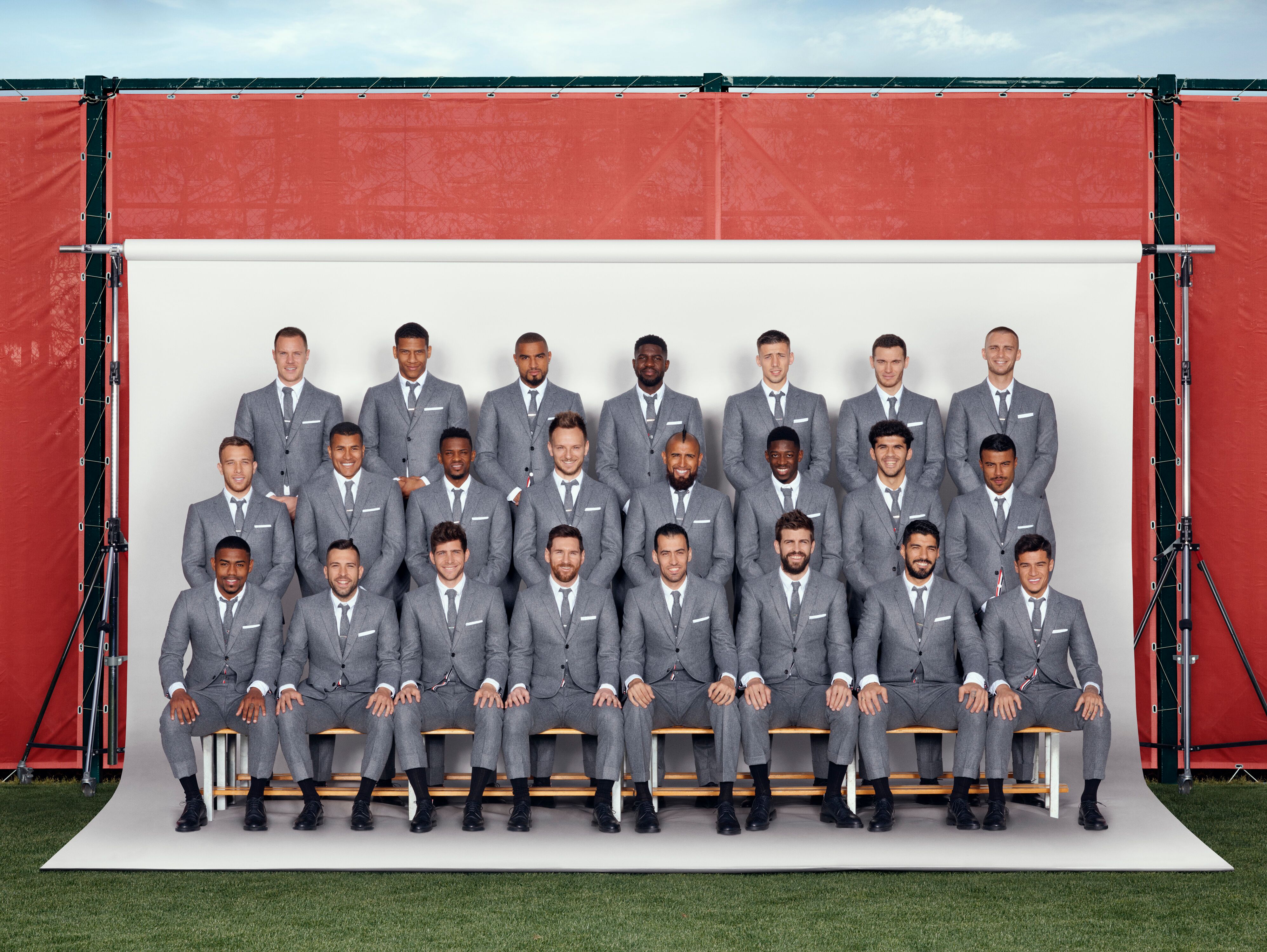 The team is fully outfitted in Thom Browne's unofficial uniform of "cardigan vests in medium grey with intarsia 4-bar sleeves, matching suiting fabric ties, and washed point collar oxford shirts." An incomplete list of things they look like: the groomsmen at David Beckham's second wedding (sorry, Posh), a carload of eager Congressional interns, attendees at a very upbeat funeral, or the only nice finance bros in the entire world.
The photo was shot by Phil Poynter at Ciutat Esportiva, the team's official training facility in Barcelona, and may I just say; props to whoever selected that muted red background with just a slice of blue sky coming through, all the better to accent the team's uniforms.
Is it possible that that's just what the walls of the facility look like? Absolutely, but I prefer to believe it's a carefully coordinated color campaign to bring out the amber-y luster of Messi's hair. Forca Barca, baby!
Tagged: