Elizabeth Berkley courtesy of Derek Covington Smith
'Showgirls' Is Finally Getting a Dedicated Art Exhibit in Queens
"Make sure to wear your finest Versayce!"
Elizabeth Berkley courtesy of Derek Covington Smith
For anyone thinking, "You know what would make this cultural climate more bearable? A Showgirls-theme museum exhibit," consider your prayers answered.
Since breaking on the scene in 2015 with their first exhibit, The Tonya Harding Nancy Kerrigan 1994 Museum, the THINK 1994 Museum has produced a steady stream of must-sees. Who could forget 2016's The Olsen Twins Hiding From the Paparazzi exhibit? 2017's Real Housewives Pointing Fingers exhibit? Or 2018's "Anna Wintour Double Crossing Her Legs"? Curators Matt Harkins and Viviana Olen have turned their love of incredibly specific-to-the-point-of-niche moments in pop culture into art.
For this go-round, they set their sights on the 1995 erotic drama Showgirls, a film critic Roger Ebert famously described as "a waste of a perfectly good NC-17 rating." But with this new exhibit, Harkins and Olen are positing that perhaps folks like Ebert were wrong. Perhaps Gina Gershon's Cristal Connors admitting her love of eating dog food and Elizabeth Berkley's Nomi Malone revealing her shared love of puppy chow wasn't ridiculous, but in fact genius. Maybe?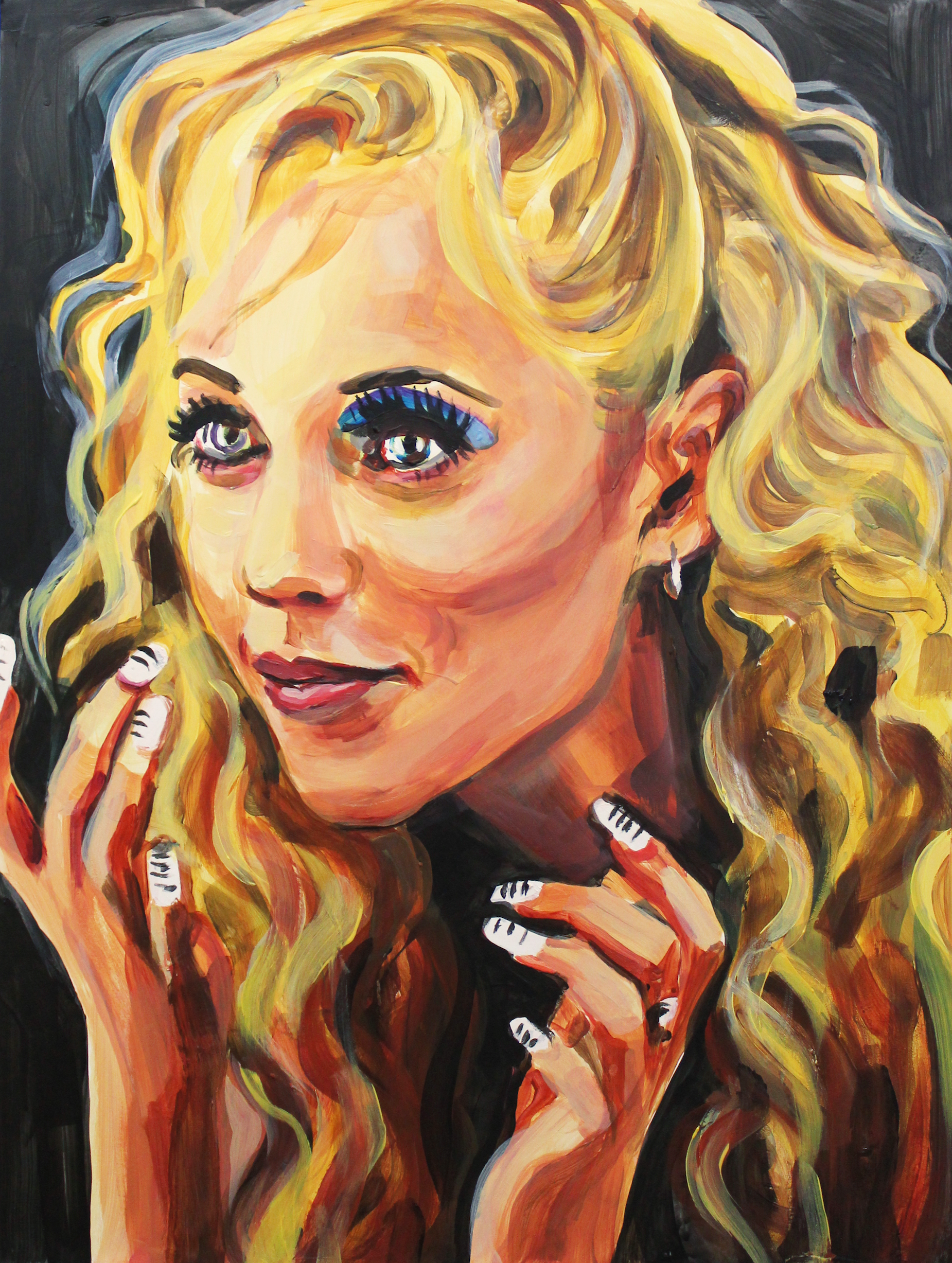 So why the then-record seven 1995 Golden Raspberry Award-winning film as a source of inspiration? "Showgirls is a visually stunning film that fully embodies the concept of glamour: champagne, bright lights, lesbian erotica, sex in a pool, neon palm trees, intricate nail art," Olen tells GARAGE. "In a current world where dead malls excite something deep within us, Showgirls is the godmother of that aesthetic. We feel credit needs to be given where it is due and Elizabeth Berkley deserves the credit."
"It's kind of no different than any other classic film it's just a lot prettier to look at," Harkins adds.
GODDESS: The Exhibit will officially open on May 18th in—according to the duo—the most glamorous location they could find: Resorts World Casino in Queens's Red Wall Gallery. "We wanted to find a venue big enough and grand enough to honor the film and not some standard white wall gallery," Olen explains. Exhibitors including Derek Covington Smith, Laura Collins, Ton'yah Davis and more will have their original artwork featured. Let's be honest: $750 for an original "Neon Nomi" painting is a steal!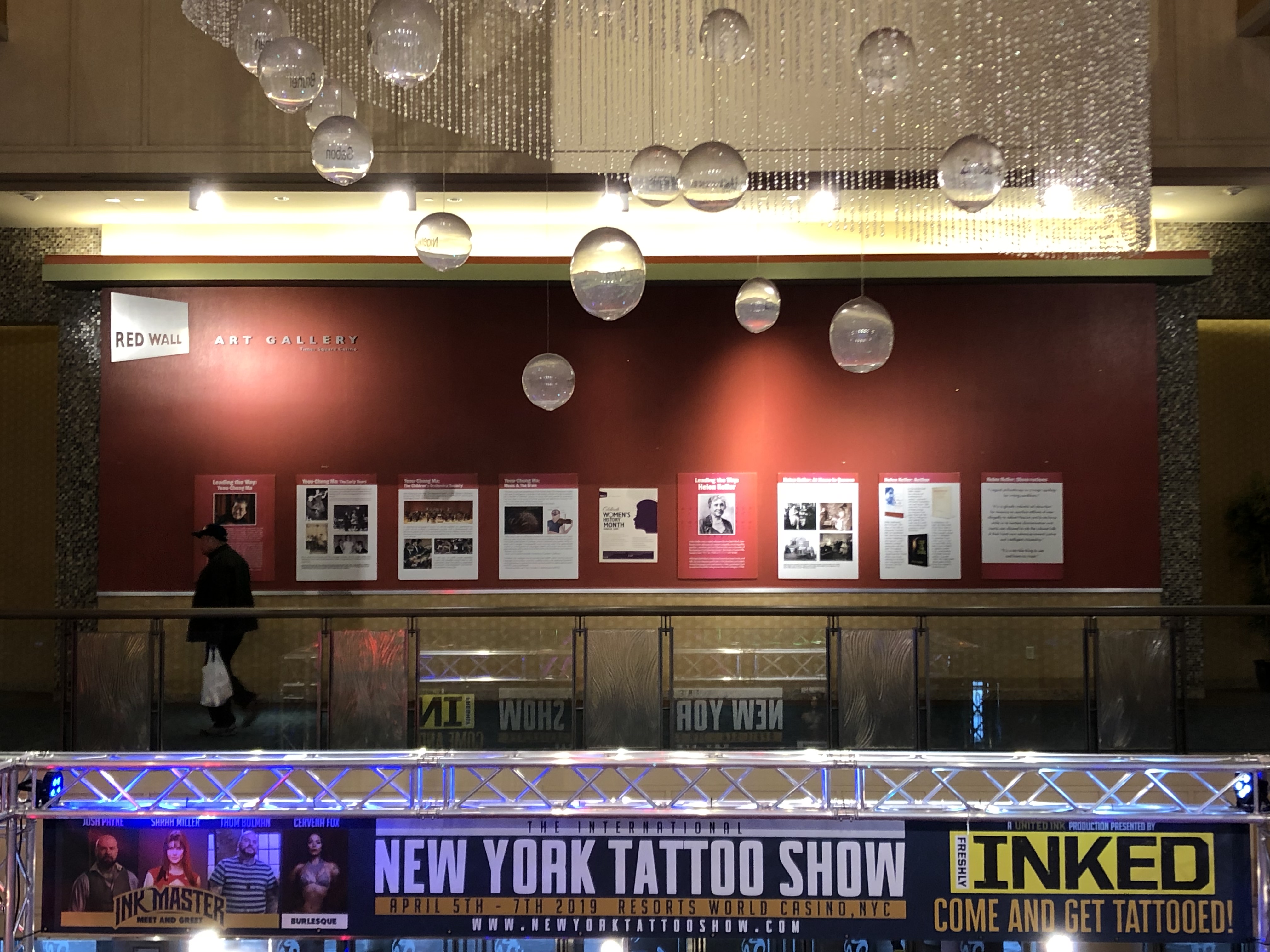 Asked if they feel Elizabeth Berkley was robbed of an Oscar, the pair light up. "Elizabeth "Berkley's performance is no small part of the reason this movie is still talked about. Truly it should be studied," Harkins says. "Considering the amount of stress the character was under, the mania on display in her performance seems right. While not technically possible, we do believe Elizabeth should have EGOT'd for this role," Olen adds.
To learn more about the THINK1994 Museum's oeuvre, click here.