The Fashion Industry Needs Kimora Lee Simmons' Baby Phat Relaunch, Stat
Simmons' brand dates back to 1999, but in an era of blackface and blackfishing, it's never felt more relevant.
When Kimora Lee Simmons announced that she had bought back Baby Phat with plans to relaunch the brand, Black Twitter breathed a virtual sigh of a relief. In an era when blackface still appears on runways and in fast-fashion shops, Black-owned and designed brands are sorely needed. Baby Phat's comeback means that the brand could return even stronger and reclaim the Black and urban aesthetic that many Instabrands are profiting from today.
Started in 1999, Baby Phat thrived during a time when teens were still sliding their studded flip phones into their low-rise boot cut jeans. As a sister brand to Phat Farm, Baby Phat quickly soared to new heights, even inspiring its peers like Rocawear and Apple Bottoms to start their own women's lines. The unapologetically Black, street style aesthetic that Simmons promoted can be seen reimagined on many popular Instabrands such as Fashion Nova and Naked Wardrobe.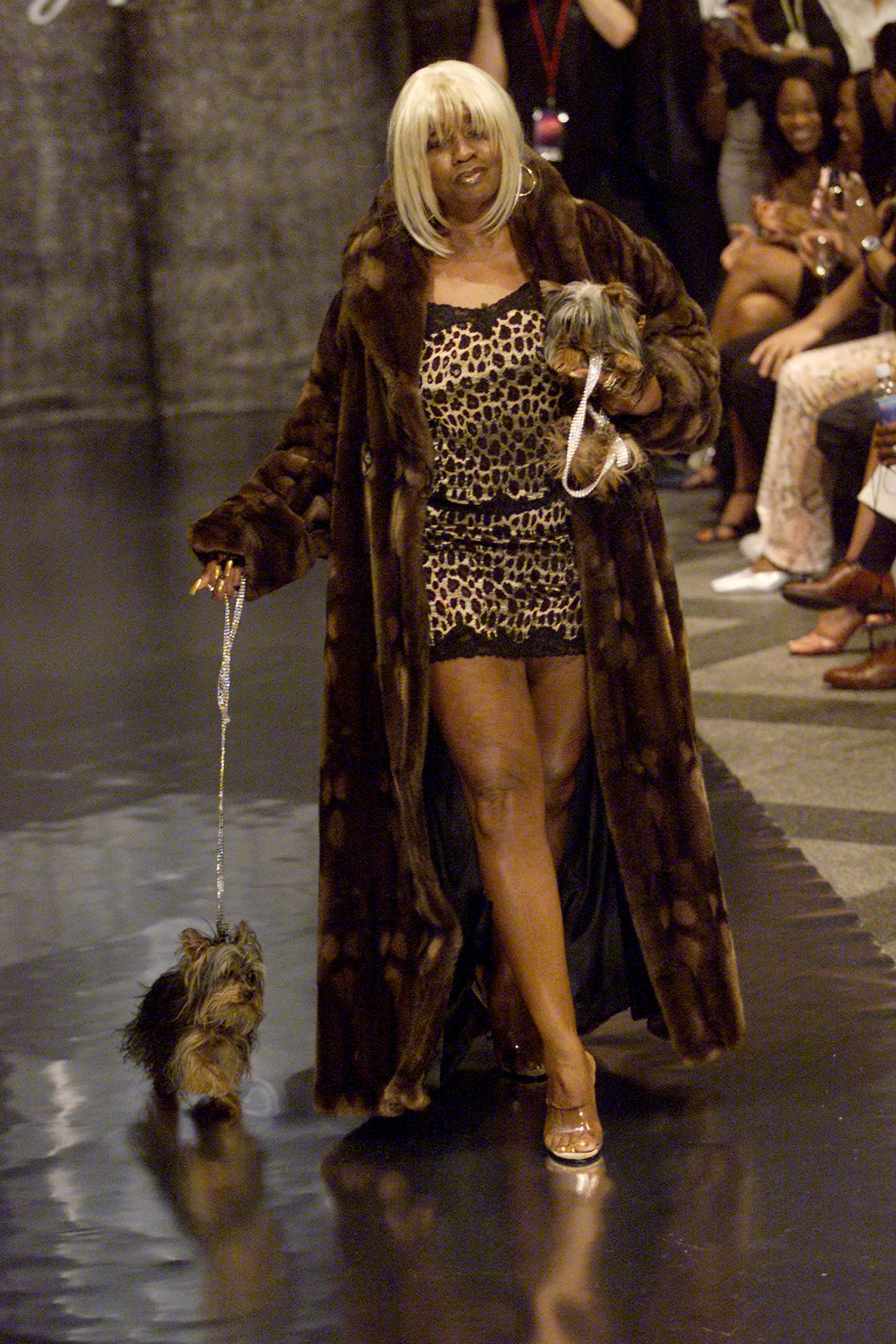 Simmons embodied the Baby Phat brand in a time when there were few Black designers showing collections at New York Fashion Week. As a multiracial model and mogul, Simmons represented how multifaceted and influential Black style, and Black women, can be as former creative director and president of the brand. She and her daughters have starred in countless campaigns together, representing the image of a Black woman as self-made billionaire fashion designer.
Simmons's reality show "Life in the Fab Lane" provided refreshing insight on the life of a designer and mom managing a global brand. Therefore, announcing her relaunch of her brand at an International Women's Day event was truly fitting, especially in an era where Black women are becoming more prominent in leadership, specifically within government. "Baby Phat will be woman-owned, woman-led, and as always, designed by and for women," she said to the audience, according to BET. In addition to Baby Phat, Simmons also started a namesake line that has shown at NYFW.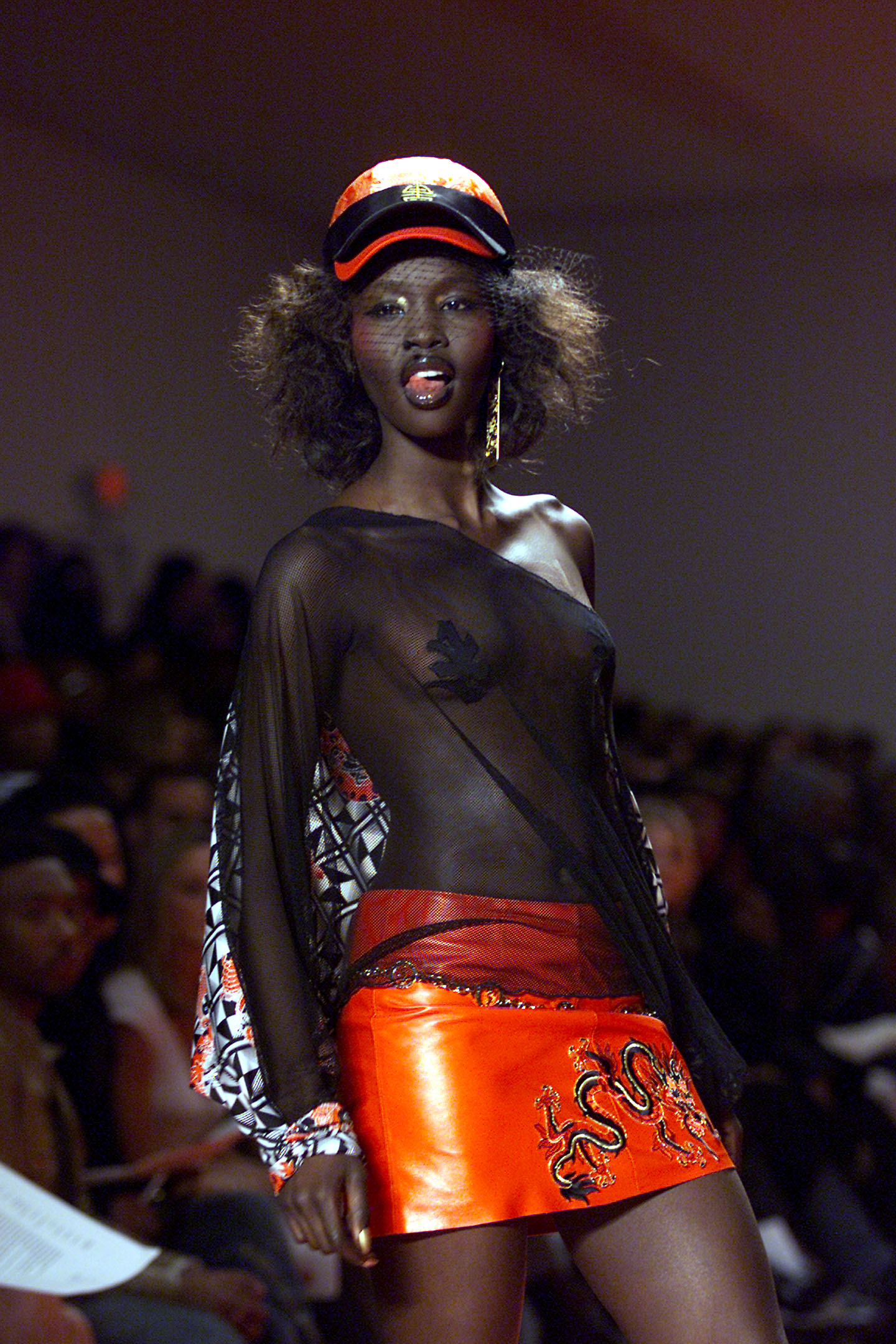 Baby Phat owned the street style aesthetic (which Simmons dubbed "fabulosity") that many blackfishing (I.e. non-Black influencers pretending to be Black) Instamodels profit from today. In some cases, Instamodels are partnering with Instabrands to mimic the aesthetic that Simmons and Baby Phat (along with many other Black-led brands) are known for creating for the mass market.
Fashion Nova has become known for figure-hugging, curve-celebrating, affordable (yet aspirational) outfits, although Baby Phat, and many Black-led brands, had been promoting that aesthetic years before it saturated the social media landscape. What separates Baby Phat from its peers today is that it's authentic. Simmons did it before it was en vogue to celebrate curves, women of color, and street style overall. "And I was certainly embracing my history and where I'd come from...," Simmons said in a Fader 2016 interview about how far-reaching the Baby Phat look has become. "I was paying homage to the feminine form, body, and shape and the references that I was using, the materials, the finishings, [and] the metals." Even those chosen to front Baby Phat's campaigns or walk in the brand's shows, such as Lil Kim, truly reflected the lifestyle that Simmons was trying to promote.
Today, Baby Phat is part of a revitalization of the early 2000s Black culture, from fashion (FUBU) to music (The Millenium Tour) to plays (Madea's farewell tour). What's different now, though, is the power of social media to demonstrate how Black style and creativity is not a subculture, but a major powerplayer in the global fashion market.
Street style today has been taken even more seriously, with marriages between luxury and youth culture brands (I.e. Louis Vuitton x Supreme) and limited edition 'drops' resulting in an estimated 200% markup on resale sites, proving the success of cross-tier collaborations. Baby Phat could arguably raise their prices (and prestige) in a street style-driven world, where limited drops are king, (or in this case queen) while simultaneously supporting other Black talent.
It's definitely time for 'dream team' collaborations between Black designers within both the luxury and fast-fashion spaces. Many other popular 2000s-era brands have benefitted from similar luxury and accessible brand partnerships, such as the Vetements x Juicy Couture collab and the Off-White x Converse collab. Could the new Baby Phat collaborate with Telfar, Off-White, Pyer Moss, or even Rihanna's much-awaited LVMH line? Only time will tell.