New York cover design by Mel Bochner. Courtesy of New York
New York Magazine Asked 50 Artists to Design Special Covers
The hometown journal commissioned a cluster of local art stars to come up with images and texts reflecting their love for the city.
New York cover design by Mel Bochner. Courtesy of New York
New York magazine covers will now appear on more than just newsstands. In honor of its 50th anniversary, the publication yesterday launched My New York, a celebratory issue and a yearlong series of events incorporating an extensive art campaign, 50 New York Covers: A Public Art Project. Fifty different covers designed by fifty New York art stars will become street banners, projections, and super-sized canvases. Eight designs will also appear in a feature in this week's issue (though none are slated to appear on the cover). The magazine has also tweeted locations across the city where the covers have been posted as free framable posters. Just tear off and walk away—though if you want one, best get moving.
The eight initial covers are the creations of some storied New York names: Mel Bochner, John Giorno, Alex Katz, Marilyn Minter, Yoko Ono, Rob Pruitt, and Hank Willis Thomas. All use text, bar the Katz, which features a line drawing of a man with phone and baseball cap. Only the Katz and Giorno, however, focus explicitly on New York—Giorno has stacked the words of the phrase "YOU'RE WALKING DOWN 2ND AVENUE COMING TO ST. MARK'S PLACE," giving "DOWN" the biggest and boldest font in order to impart the location's still-irresistible pull.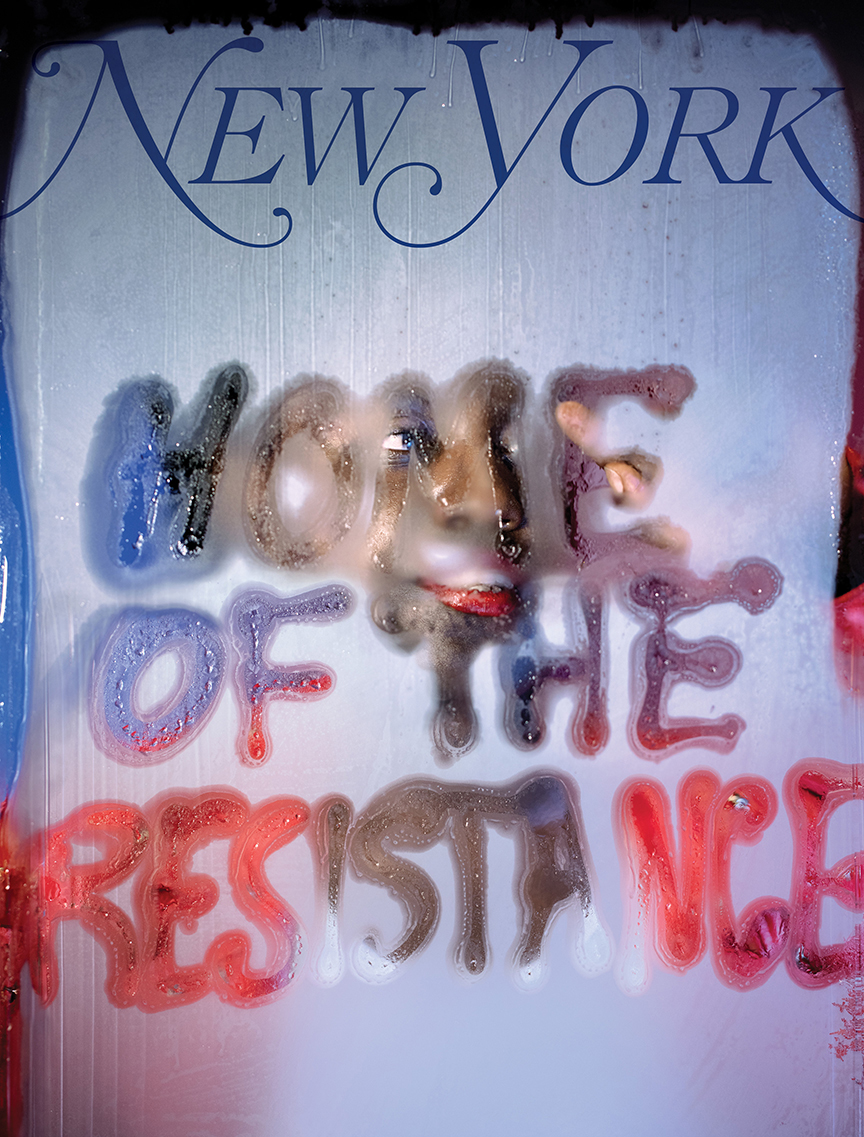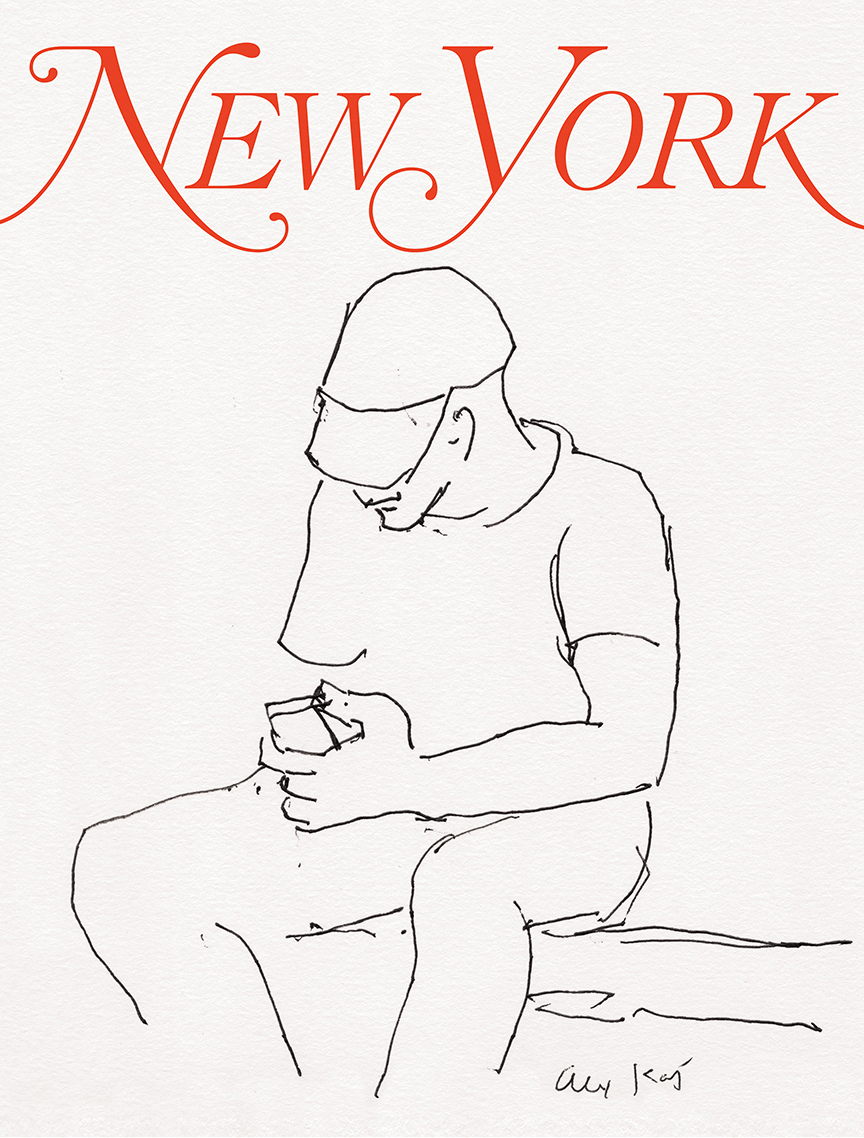 Most of the covers have a timely political charge. Marilyn Minter, a photorealist painter and outspoken activist, has incorporated the magazine's name into her message: "New York, HOME OF THE RESISTANCE." Asked about the project, she told GARAGE, "I'm proud of the fact that NYC is HOME OF THE RESISTANCE! There are so many progressive movements and organizations to get involved in, from Planned Parenthood to the ACLU to Swing Left and D4D. If you are remotely interested in fighting back, there is a place for you."
Hank Willis Thomas has produced one of the most poignant messages in the set by riffing on All Lives Matter, the conservative reaction to Black Lives Matter. Using only white text on a black background, his message omits the "v" but retains the space it leaves to read simply (but powerfully), "All Li es Matter." It's hard to imagine a more relevant and poignant response, but since the cover is specifically about New York, GARAGE asked the artist via Instagram for his thoughts on how this sentiment is tied to the city. He answered with a video of Eric Garner, whose death at the hands of policeman Daniel Pantaleo has been protested by the Black Lives Matter movement.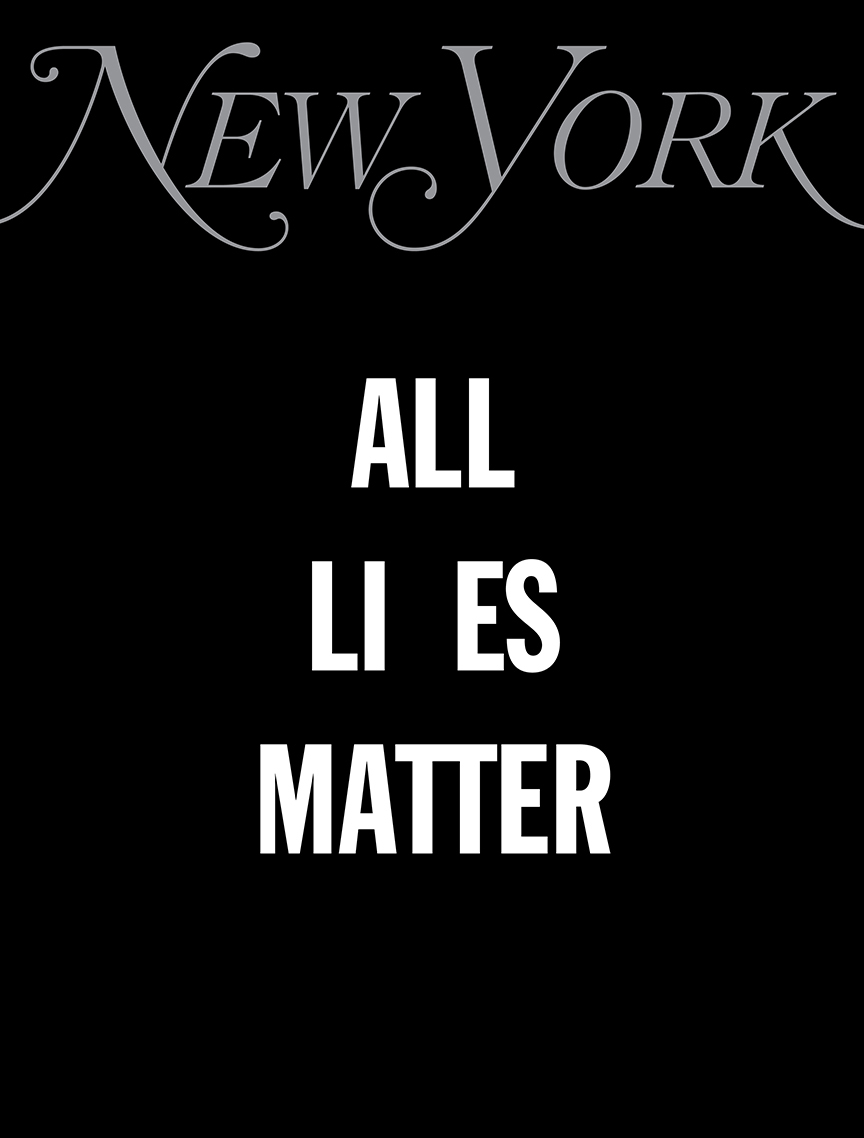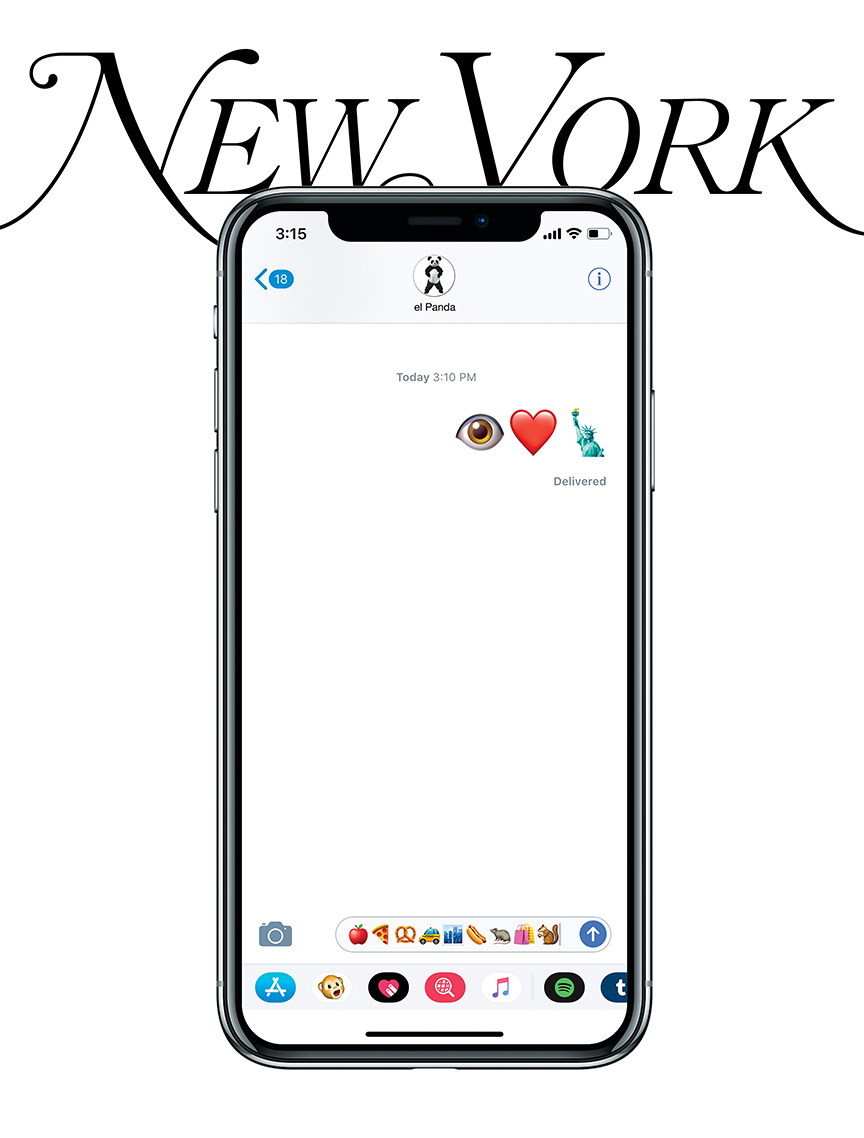 Like Minter and Thomas, Rob Pruitt sees the city as a center for action—though his expression of that character is comparatively muted. For his cover, Pruitt pictures an iPhone displaying an emoji message in which the "I" in Milton Glaser's ubiquitous I ❤ NY design is replaced by an image of an eye, giving the message a darker undertone. The identity of that watchful eye is ambiguous; is it the government keeping tabs on immigrants, minorities, and the resistance, or does it belong to city residents on the lookout for the Feds? "My own personal interpretation is that I love keeping a watchful eye on liberty under this hate-fueled, proto-fascist Trump Administration," Pruitt said.
There's more of the same spirit in Barbara Kruger's cover, which reads, "Prump Tutin," while Yoko Ono's message, rendered in strategically minuscule letters, urges, "Whisper to me." It's a line that might read as sweetly intimate under different circumstances, but which hints here at covert action. Mel Bochner's does something similar; he's painted the word "OBLITERATE" until it becomes its own meaning, dissolving into illegibility.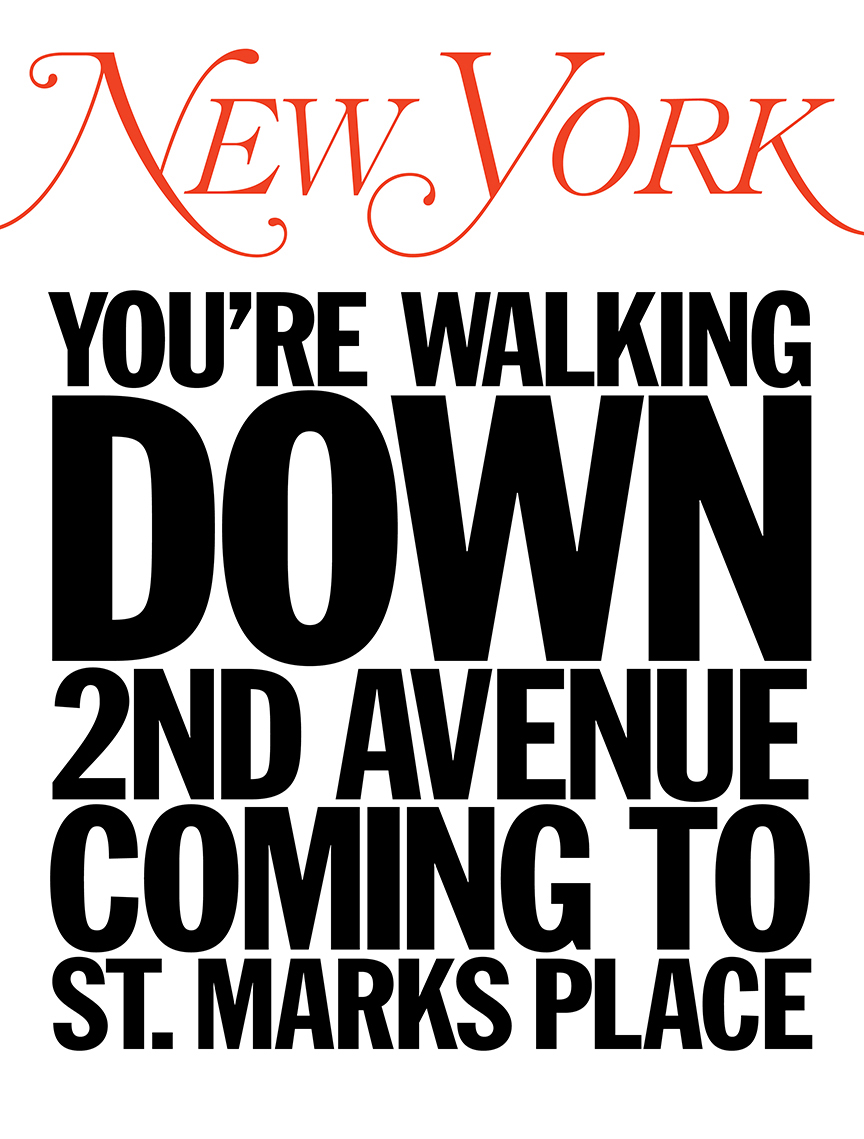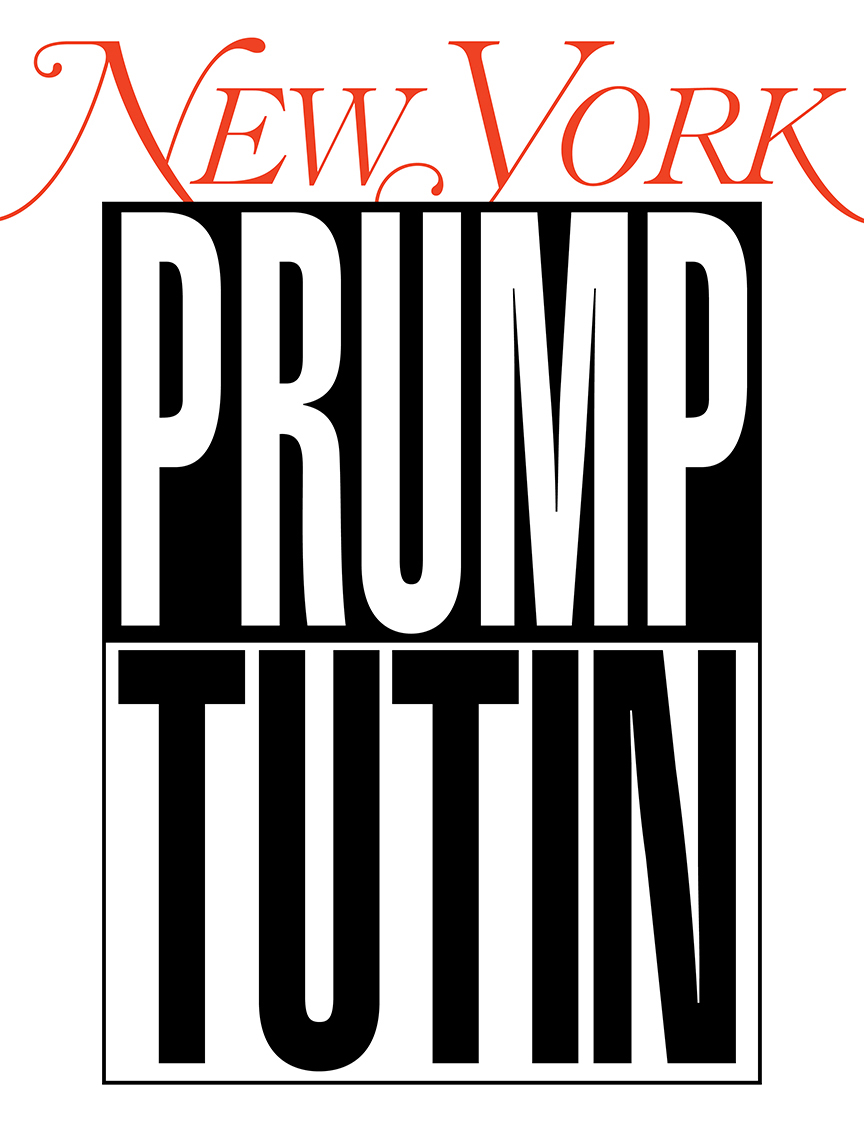 With so many impactful messages among this initial batch, it's good to know that New York has more in the hopper; out soon are covers by Maurizio Cattelan, Kerry James Marshall, Rirkrit Tiravanjia, Will Cotton, and Nina Chanel Abney. Keep your eye out.
50 New York Covers: A Public Art Project will continue through October, culminating in a gallery exhibition.