Do Not Buy The Harry Potter x Vans Collection, You Virgins
Not every YA crossover hit has to be a 'fit!
Vans announced today that it would be releasing a Harry Potter-inspired collection with footwear inspired by Ravenclaw, Gryffinder, Hufflepuff and Slytherin, and fans are going predictably nuts.
"Vans and HARRY POTTER collaborated to conjure up a magical collection of footwear, apparel, and accessories for witches, wizards, and muggles alike," reads the launch website, which can't even be bothered to capitalize Muggles. The brand does not care about your fandom, folks!
Let me be clear: this plea does not come from a place of Harry Potter snobbery. Like so many other millennials, I devoured those books with the ferocity of a hungry jaguar; in fact, I was—not kidding—regularly mistaken for Harry Potter himself as a pudgy eight-year-old. (Note to parents: slightly overgrown bowl cut and perfectly circular glasses on your female child is not a winning combination in the post-Daniel Radcliffe era.) I wore a Gryffindor backpack until I was twelve! GARAGE's EIC's cat's name is Albus! The virgin energy is coming from inside the house!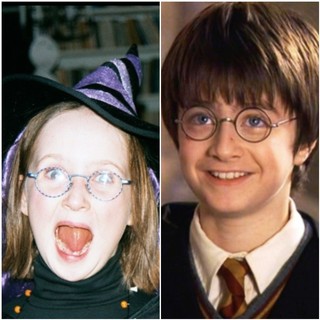 My objection to this collab comes not from a place of Potter scorn, but from a very real concern that the book series, at the ripe old age of 22, is just too weathered to withstand the demands of merch culture. Yes, Urban Outfitters sells a "Hogwarts" sweatshirt to this day, but something about a skate-forward company like Vans getting in on the Potter gear two decades too late just feels unbearably corny.
If you don't believe me, take a look at these "The Boy Who Lived" low-tops as a sort of prototype for what the Vans x Harry Potter collaboration might look like. Are you honestly telling me that if someone showed up to your first Hinge date in these shoes, you'd schedule a second date with a clear conscience?