Sitting Pretty: Marcel Breuer's Cesca Chair Is So Damn Hot Right Now
Chairs aren't exempt from the fickle winds of fashion.
It's not too often that something from the 1930s dominates my Instagram feed with the same zeal as photos from Hudson Valley's Dia:Beacon or glossy sneakers from the Italian brand Salamon. But much like photo-friendly art parks and ultra-trendy hiking shoes, Marcel Breuer's Cesca Chair is a marvel of timeless design. And in the year 2019, it seems that cool twenty-and-thirty-somethings have fallen for the honeycomb-colored chair.
Within the last two weeks, I've spotted the Cesca Chair in photos from three people I've never met in person but follow on the Internet: a widely respected editor, a former menswear blogger, and a graphic designer. (The chair also showed up in my feed via a fashion shoot with the pro-skater-slash-actor Olan Prenatt.) I did some digging to see if the Cesca Chair is actually any more popular now than it was, say a couple of years ago.
Data from the Google Trends platform didn't reveal much. In terms of trend pieces, there is only this Domino article from January which is basically just a splashy headline—"The Cesca Chair Trend Is All Over Instagram"—and a bunch of embedded Instagram photos of the chair without much else to back it up. (Although, I suppose the headline is technically accurate.) I emailed Knoll, the longtime makers of the original Cesca Chair chair, and Maia Weston replied to tell me the company has seen a slight increase in sales over the past two years but nothing of extreme note. She also went on to mention that most of the Cesca Chairs embedded on the Domino story are fake, calling the curvature (or lack thereof, since it is meant to be more linear) in the base.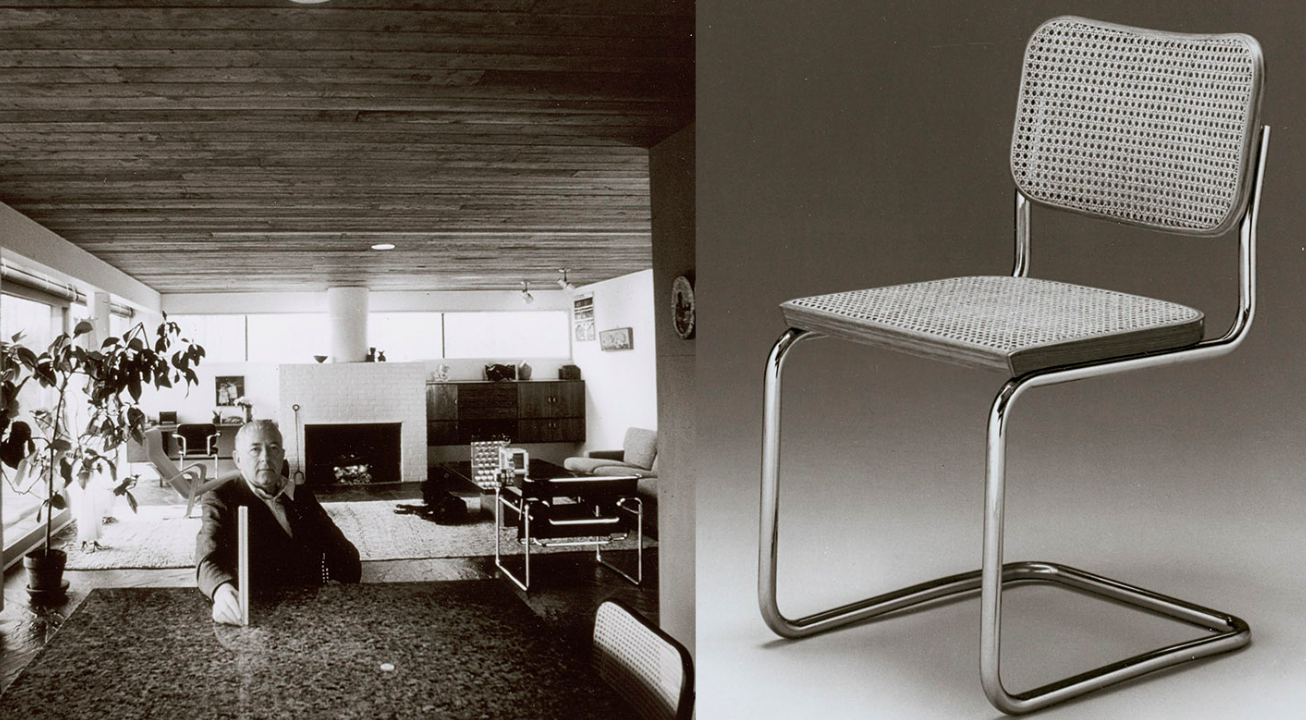 The Cesca Chair was designed by Marcel Breuer in 1928 during his time at the Bauhaus. It was created around the same time as the Wassily Chair and Laccio Tables. All three of these designers were inspired by the construction of Breuer's bicycle and informed by the techniques of local plumbers. The Cesca Chair is named after his daughter, Francesca. (Aww!) In 1968, the chair was purchased by Knoll, and the rest is design history. An authentic Cesca Chair costs around $1,500 while a decent reproduction will still cost you about $300 and the cheaper knockoffs again run around $130. (This might explain why the majority of posts on Instagram are fakes.)
It's tricky to say if the Cesca Chair is actually any more popular than it's ever been because it's one of those chairs that has been around forever and is everywhere as a result. Upon its debut, Breuer's design broke new ground by artfully fusing structure and ornament, a driving principle of the Bauhaus. No accent chair like it existed at the time. In decades that followed, the chair has become a favorite of aesthetes from all industries: fashion, film, publishing, arts, design—you name it. So, even if the chair seems like it's everywhere right this moment, it's very likely because the chair has in fact been "everywhere" for decades.