Untitled, 2019, (Detail), Adobe, Silkscreen Ink, Jute
N. Dash's Disintegration
With new works on view at Casey Kaplan, the artist wants us to think about our everyday interactions with nature and the objects that surround us.
Untitled, 2019, (Detail), Adobe, Silkscreen Ink, Jute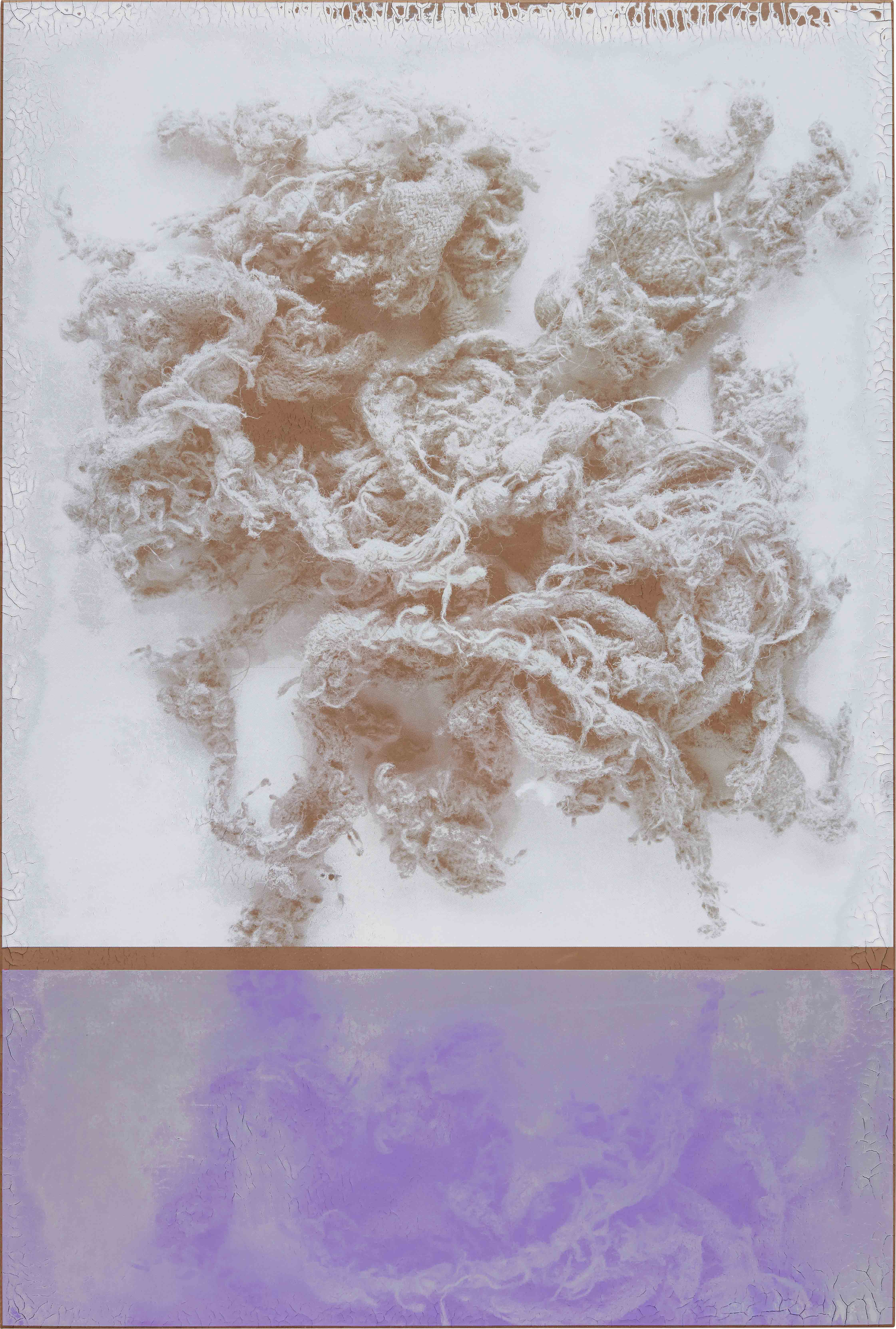 The first photograph I saw by N. Dash was in a 2012 exhibition in the Lower East Side. It was an image of bits of disintegrating cloth and, over time, similar images have consistently cropped up in the artist's practice. Termed "fabric sculptures," these small, gestural forms are made by the artist's fingers working pieces of cotton. Colored by dirt, oil, time, and the residue of labor, which are photographed and then silkscreened, the resulting images have become something of an enigma for the artist's wider practice. What is this object? Just a bit of cloth? Is it refuse, or is it the remains of a special, personal keepsake? I queried the artist and was told it was a piece of white cotton fabric carried with her and constantly touched—a material that has the capacity to imprint information both material and immaterial. In the artist's latest solo show at Casey Kaplan in New York, her second for the gallery, I viewed an homage that points to something larger than the work itself, to possibly something nonphysical.
Walter Benjamin's well-known 1939 essay "The Work of Art in the Age of Mechanical Reproduction" has a quote that correlates fittingly with N. Dash's work. He begins, "With the close-up, space expands… The enlargement of a snapshot does not simply render more precise what in any case was visible, though unclear; it reveals entirely new structural formulations of the subject." The author alludes to the technology of the camera and its ability to capture and condense the world into a new reality or a "different nature." This "different nature" has developed and expanded into the current age wherein a proliferation of activity is affecting "actual nature" and resulting in shifts in our climate and tilts in our ecosystemic balance. Benjamin extols, "exploring common place milieus under the ingenious guidance of the camera… assure(s) us of an immense and unexpected field of action."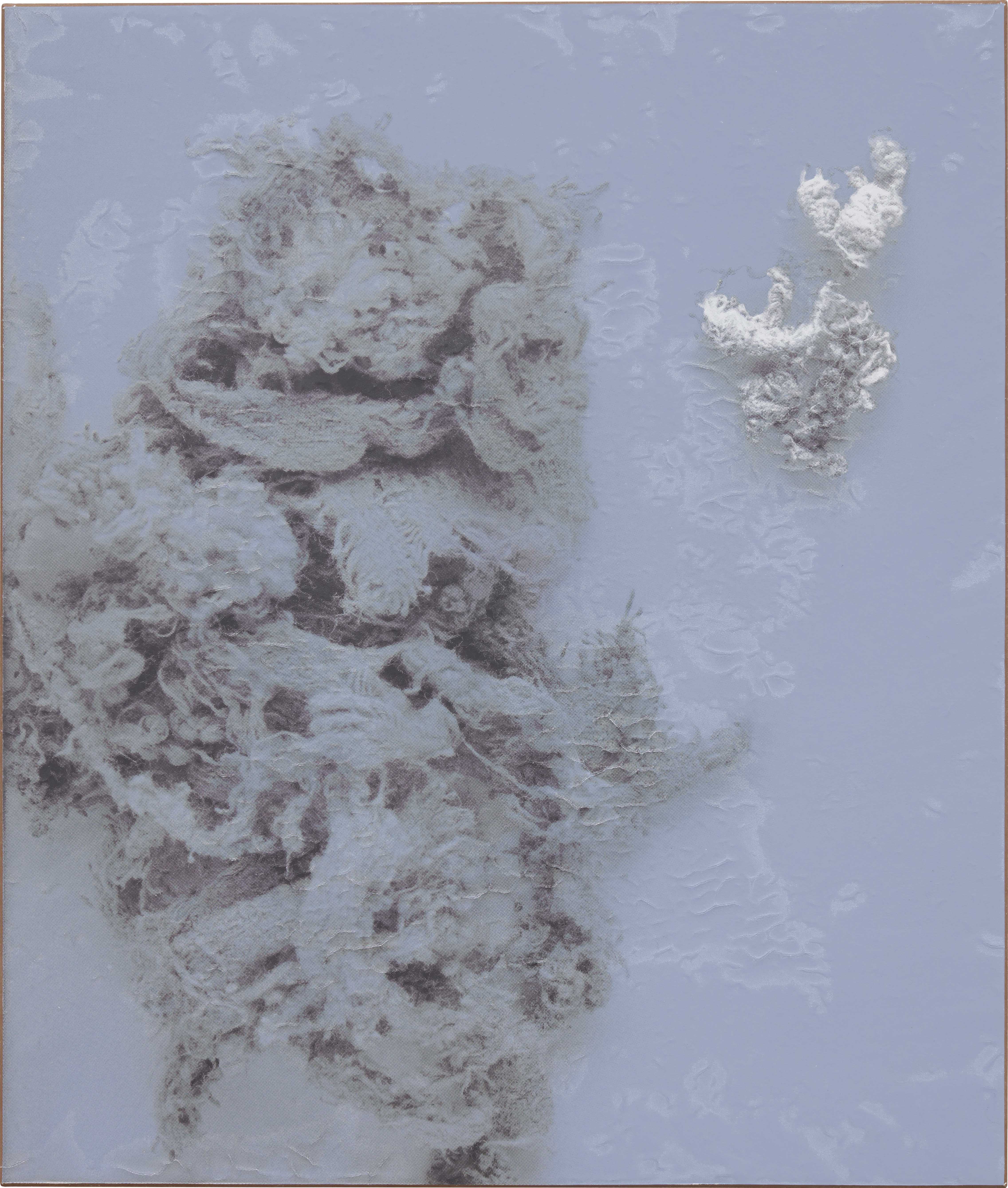 Certainly, these silkscreened images exist on an unexpected field of action. They are printed on a bed of actual dirt – adobe clay, more specifically. In using adobe, the artist directly engages with the desert landscape of New Mexico, where the artist spends a lot of time in when away from New York. The material engages both the artist and the viewer in a conversation with land conservation, a major component to future ecological and climate stabilization. The adobe is sourced in the desert and applied to wood panels via a trowel used for re-mudding adobe architecture. The porous nature of the clay results in high shrinkage coefficients; it dries, shrinks, puckers and cracks. This reference to desertification aligns with ecological decline and the ability for terrestrial conservation to both provide climate stability and the ground for a healthy planet.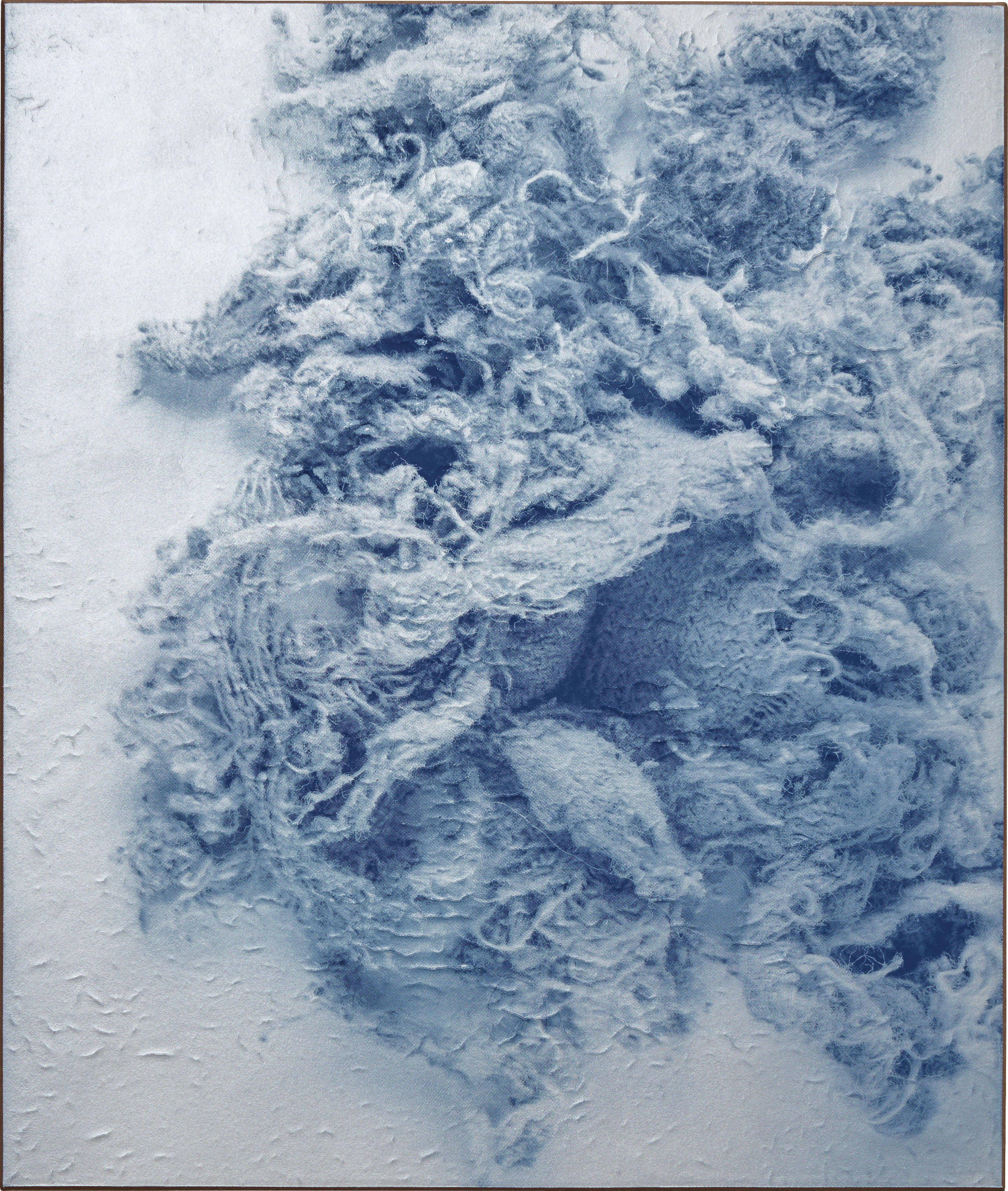 There is something both hard-hitting and soft in how these paintings exist in the world: specific, piercing, and, in the end, empathetic, as seen in a recent solo exhibition at the Aldrich Museum in Connecticut, curated by Amy Smith-Stewart. This reuse and revaluing of things closest to us is was communicated plain as daylight in that show. I would say the work is firmly rooted in recycling: utilizing what is on-hand and producing a carbon footprint lower than most. At a time when all are aware of the current climate issues, N. Dash's works remind us to slow down and look to nature. They propose an alternative way of experiencing the world––suggesting the subtler things and changes might just be the big thing after all.
Tagged: