T. J. Wilcox, Spectrum, 2020, Film still Courtesy of the artist and Gladstone Gallery, New York and Brussels
T.J. Wilcox Thinks Chastity is Overrated
The artist answers the GARAGE Questionnaire... better than Proust's tbh.
T. J. Wilcox, Spectrum, 2020, Film still Courtesy of the artist and Gladstone Gallery, New York and Brussels
Welcome to the first installment of the GARAGE Questionnaire—a set of questions for our times, with inquiries that range from delicate to unhinged—all the better to peer into the multifaceted minds of our creative heroes.
Born in Seattle, artist T. J. Wilcox lives and works in New York. His art centers on notions of memory and self, an exploration that simultaneously weaves and isolates the individual threads that comprise his personal narrative. In "Spectrum," a new multimedia exhibition at Gladstone Gallery, Wilcox debuts a panoramic six-part film that, as the show's press release reads, "explores the artist's maturation and experience as a gay man through different colors of the rainbow; each hue correlates to a significant figure or event in the artist's life." Accompanying the film are photocollages on multi-ply silk hangings, imprinted with corresponding images referenced in the videos. "Spectrum" presents an immersive prism through which memory, both personal and collective, disperses a rainbow-hued refraction. In his GARAGE Questionnaire, Wilcox emphasizes the splendor of good food, the eyeroll emoji, and the most important place to wear your heart on your sleeve.
Favorite problematic person, living or dead (or cancelled)?
The first film I made was about Marie Antoinette.
What is your favorite piece of furniture that you own or wish to own?
I don't know if I would call it my favorite, but I was recently charmed by the sight of the Lalanne Hippo bar that was up for auction. Also, if anyone would like to give me an Eileen Gray lacquer screen, I have a place for it in my apartment.
What is an artwork you wish you'd made?
I'm not sure I wish I'd made them, but I've always been glad Andy Warhol's films are in the world.
What is your idea of misery?
When the pilot says over the speaker system, "Please fasten your safety belts, and remain seated, as we are expecting heavy turbulence for the remainder of the flight".
What is the most overrated virtue?
Chastity.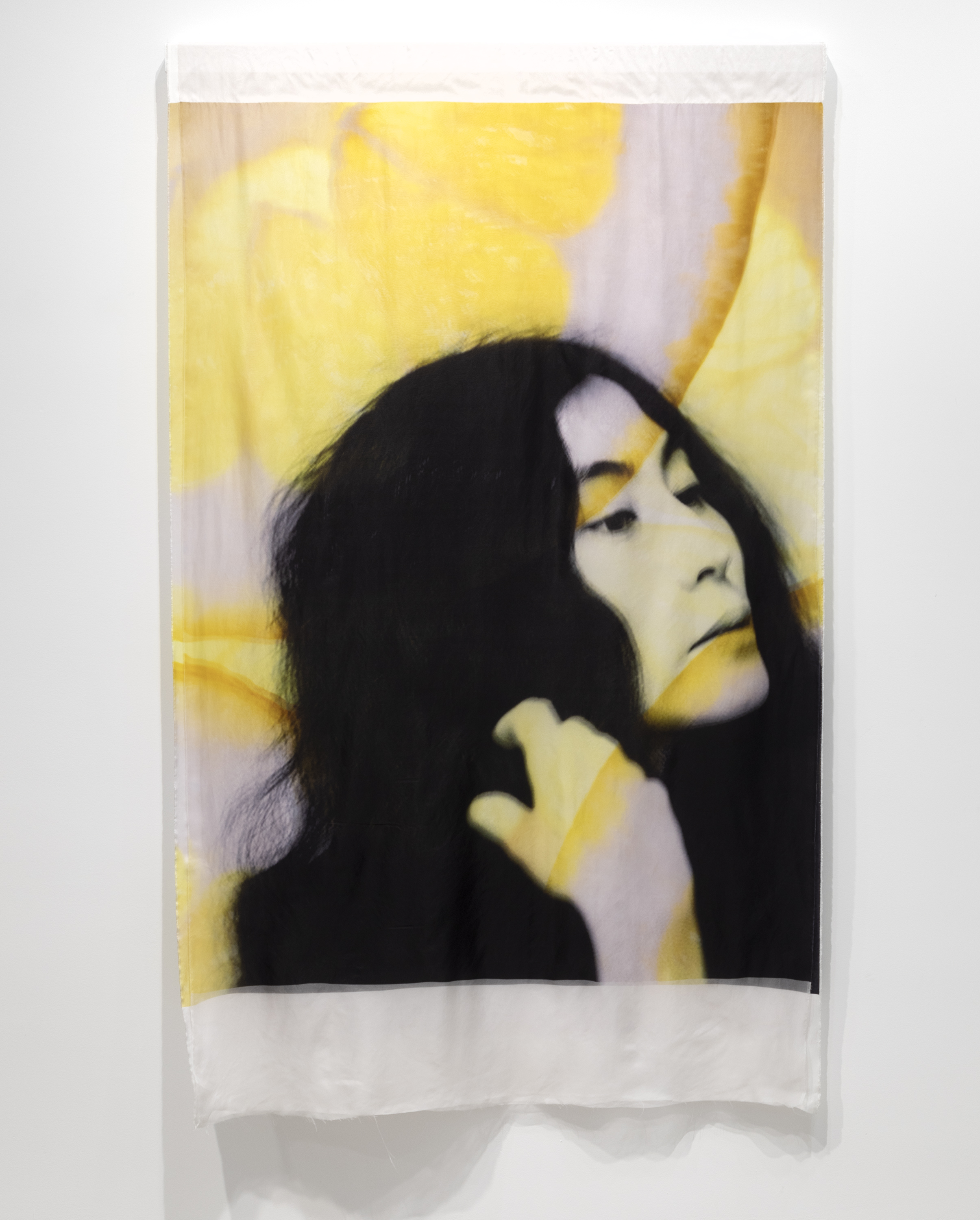 What is your favorite journey?
I love to go for lunch.
Final meal: who, what, where...and when?
I'd like to quote the subject of one of my films, the great British chef Fergus Henderson, to whom I put this very question: "A very cold gin martini to start. Followed by sea urchins. And a nice goat cheese, so you could have a really good red wine. Chocolate ice cream. Cigarettes and much dancing".
What are you wearing to your own funeral?
My heart on my sleeve.
What is the last time you were moved by a work of art (any kind of art) and what was it?
I saw the Felix Vallotton exhibition at the Metropolitan Museum in New York this past weekend. His singular dark vision lit up my day.
What was the first movie you ever loved?
As a child I was smitten with the books of Roald Dahl, so Charlie and the Chocolate Factory was an early favorite.
Bread with olive oil or bread with butter? (Assume all components are "the good kind.")
No question: butter.
What is your favorite scent?
I try to remember to inhale every time I peel an orange.
If you could live somewhere different for a year where would it be?
I'd like to try a year in Rome.
What was your mother right all along about?
The best outfit is the one you never think of again once you've put it on in the morning.
What's the last thing you Googled?
How long after pink eye exposure will symptoms appear.
Andy Warhol is coming for dinner. Who else do you invite?
John Reinhold. I made a film about Johnny that I showed at Sadie Coles HQ in London a couple years ago. He is a diamond dealer, art collector, and perennial man about town in New York, London, and Paris from the early 1960s to today. Johnny was a great friend of Andy's, and I've learned so much about the private Warhol [works] from him. He's told me so much about the great times they had together, and I would have loved to have seen them having a laugh side by side.
What's your most used emoji?
Eyeroll.
Hold old are you at heart?
I have a friend who puts great store in these essential ages. She claims I'm a sophisticated 17.
A deli is going to name a sandwich after you. What's in it?
On a nice but light homemade bread: sliced pork loin, a tonnato sauce [note: not tomato sauce, but a mayo-based Italian condiment], capers, and watercress. Yum.
Pen or pencil?
Pen.
What's your pet pleasure? Something that annoys everyone else, that you secretly love?
I could teach Marie Kondo a thing or two about closet organization.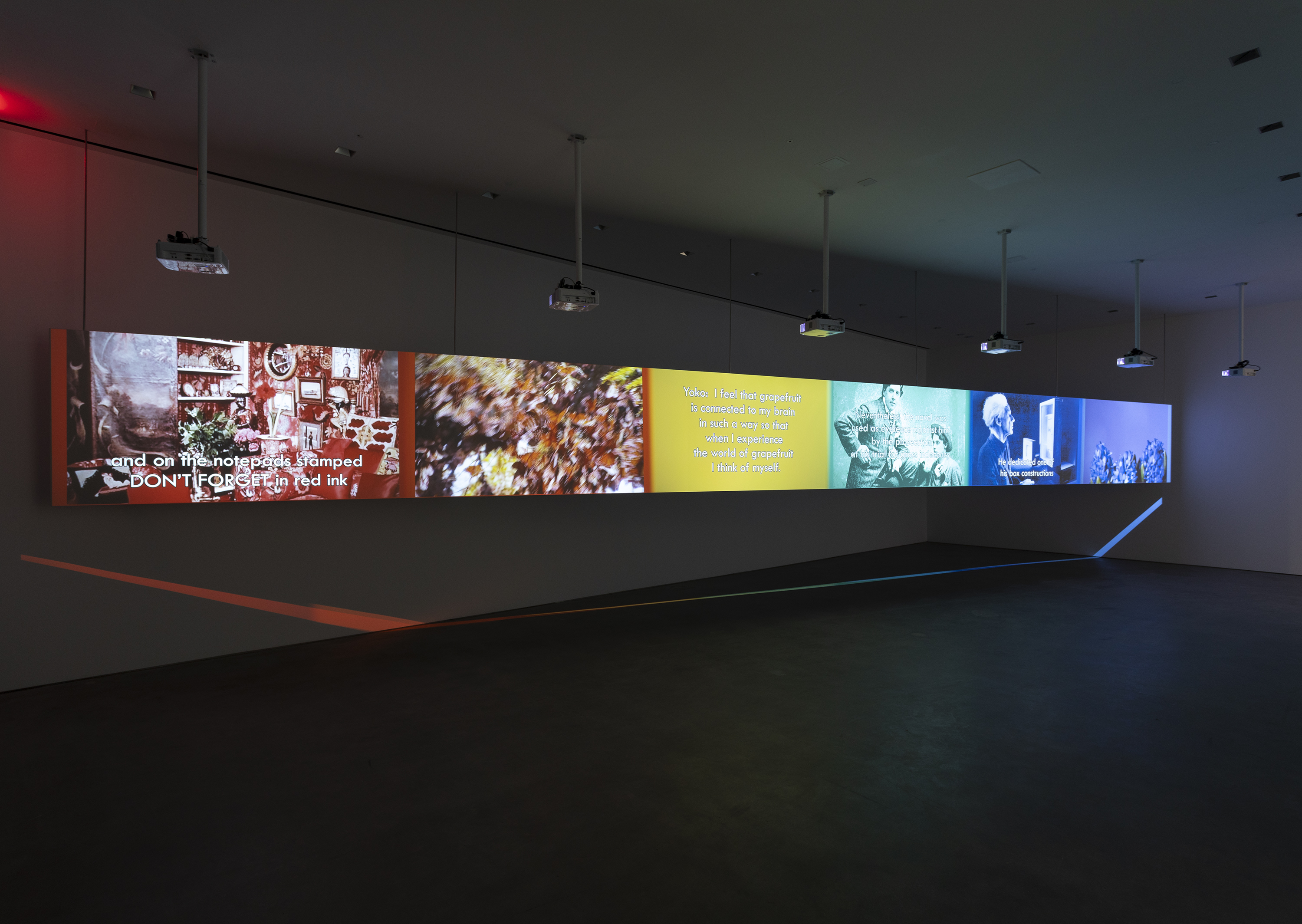 Rose (or thorn) for this week?
My exhibition at Gladstone Gallery opened on Saturday. I'm delighted it's happening and having an exhibition in my hometown always makes me feel a little shy.
What is something you would absolutely never wear?
A "Make America Great Again" cap (I have always disagreed with the implication).
If you had to introduce yourself to someone via a meal, what would it be?
An oyster. An artichoke. A couple of perfect strawberries. And a large bottle of very cold champagne.
What superpower would you like to have?
It would be nice to fly.
What is a place in time you'd like to visit?
I would have liked to have seen the look in Hadrian's eyes the first time he saw Antinous.
What do you consider to be the best invention of our times?
I always say, the only thing 99.9 percent of my generation will ever be remembered for in the long run, is that we're the last who knew life before and after the internet.
Tagged: