Carl Craig: Party/After-Party, installation view, Dia Beacon, Beacon, New York, March 6–September 7, 2020. © Carl Craig. Photo: Bill Jacobson Studio, New York, courtesy Dia Art Foundation, New York
Party On at Dia: Beacon
Detroit's DJ maestro Carl Craig's first sound art exhibition opened at the upstate museum right before the pandemic, bringing new poignancy to the project.
Carl Craig: Party/After-Party, installation view, Dia Beacon, Beacon, New York, March 6–September 7, 2020. © Carl Craig. Photo: Bill Jacobson Studio, New York, courtesy Dia Art Foundation, New York
A night at Panorama Bar, on the upstairs of Berlin's techno pantheon Berghain, in 2000 changed DJ Carl Craig's life. The party had just climaxed with the dawn washing the former power station's gritty façade. "They opened the windows to let natural light inside the club," he remembers when a sheen suddenly sliced through smokey darkness. There, Craig realized sharp sunlight could accompany the bodies fighting music's punchy booms, instead of the usual rays of sequenced dancing neons. "That experience changed my possibility for clubbing."
The Detroit-based techno maestro salutes that formative night at his current exhibition at Dia: Beacon—in this case, the pantheon of Minimalist art—with window shutters he installed to quiver with sound waves permeating the space. Party/Afterparty is Craig's first project with an art museum and his "composite of experiences" after DJ'ing for twenty years and producing music for three decades. "Think of how dating has evolved over generations after we've left puritanical rules behind," is how he flirts between disciplines and manifests his artistry in DJ'ing at the storied art institution. "If I were to pigeonhole myself, I would not have mixed a Marcus Belgrave or Cesária Évora."
Detroit Institute of Art is where Craig first saw a Warhol or a Judd, but his most intimate experiment with contemporary art before this exhibition was mixing a live soundtrack to Warhol's 1960s films, Kiss and Blowjob, at the Lincoln Center in 2010. After DeVeren Bookwalter's grainy orgasmic face, his blank canvas is Dia's 35,000-square-foot basement at the former Nabisco packing factory.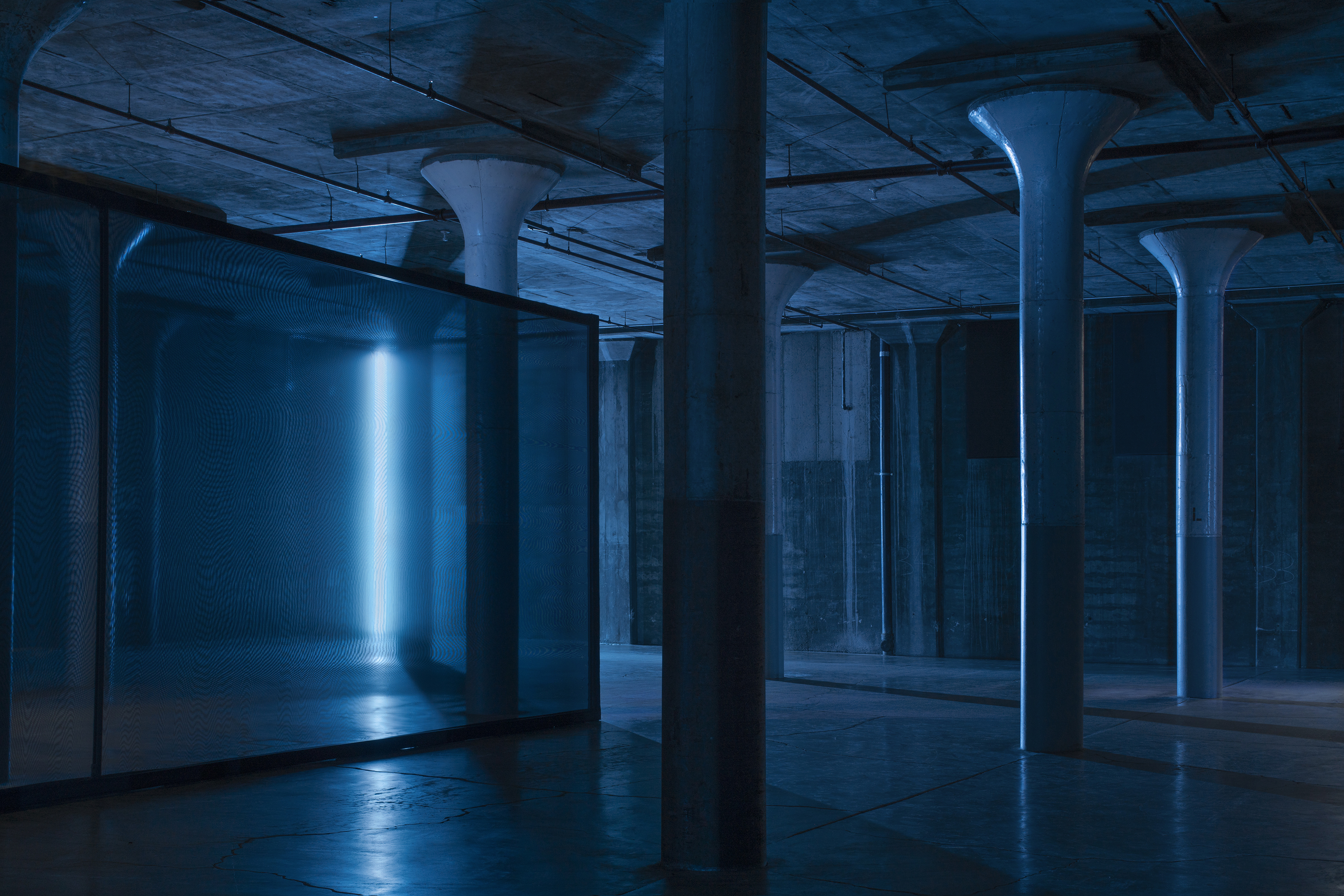 The sonic exhibition is among the museum's most ambitious sound-based projects, following its historical collaborations with La Monte Young, Arto Lindsay, or John Cage. None, however, witnessed their sounds' resonance transform in the face of a pandemic, the intentional demureness of their work suddenly embody desolation of all spaces, including museums and nightclubs. Caution towards physical contact never rubbed shoulders with nightlife, but it is performed both conceptually and deliberatively since the exhibition safely reopened in mid-August (following a brief run between its premiere on March 6 and the lockdown). "Unlike a nightclub, a museum is inherently never jammed with bodies rubbing each other," reminds exhibition curator Kelly Kivland. She envisioned the show with the Grammy-nominated musician over a five-year span before our mandatory isolation, but they could hardly foresee complete shutting down of nightlife due to COVID-19. Yet, it was well among their intentions to replace partygoers' collective bearing and stimulation with ample room to internalize Craig's musical collage, which roller-coasts from tranquil to turbulent. Music blasts in loops of euphoria and recession, maneuvering between gushed energy of the party (during which window shutters react) and serene breeze of the afterparty. Maneuvering the columns, "partygoers" hear different beats emerging from various corners of the architecture—the experience pinpoints rhythms' relationship with characteristics of the interior.
Craig orchestrated Party/Afterparty in tune with his musical and introspective journey of mixing discs in front of zealous masses at international venues, from Tokyo's Space Lab Yellow to Ministry of Sound in London. The techno landscape he crafted inside the museum's column-lined basement ties the party with its aftermath of post-adrenalin void, that familiar stopping of the music and turning off of the lights. The residue of broken glasses and evanescing human scent here are amiss. The venue is reserved for emptiness and contemplation, in addition to occasional rhythmic neon flickers combatting the dimness. The fatigue of ending a long night of clubbing now rhymes with nostalgia, a medley of missing our pre-pandemic frenzy and settling for the prevalent slow-down.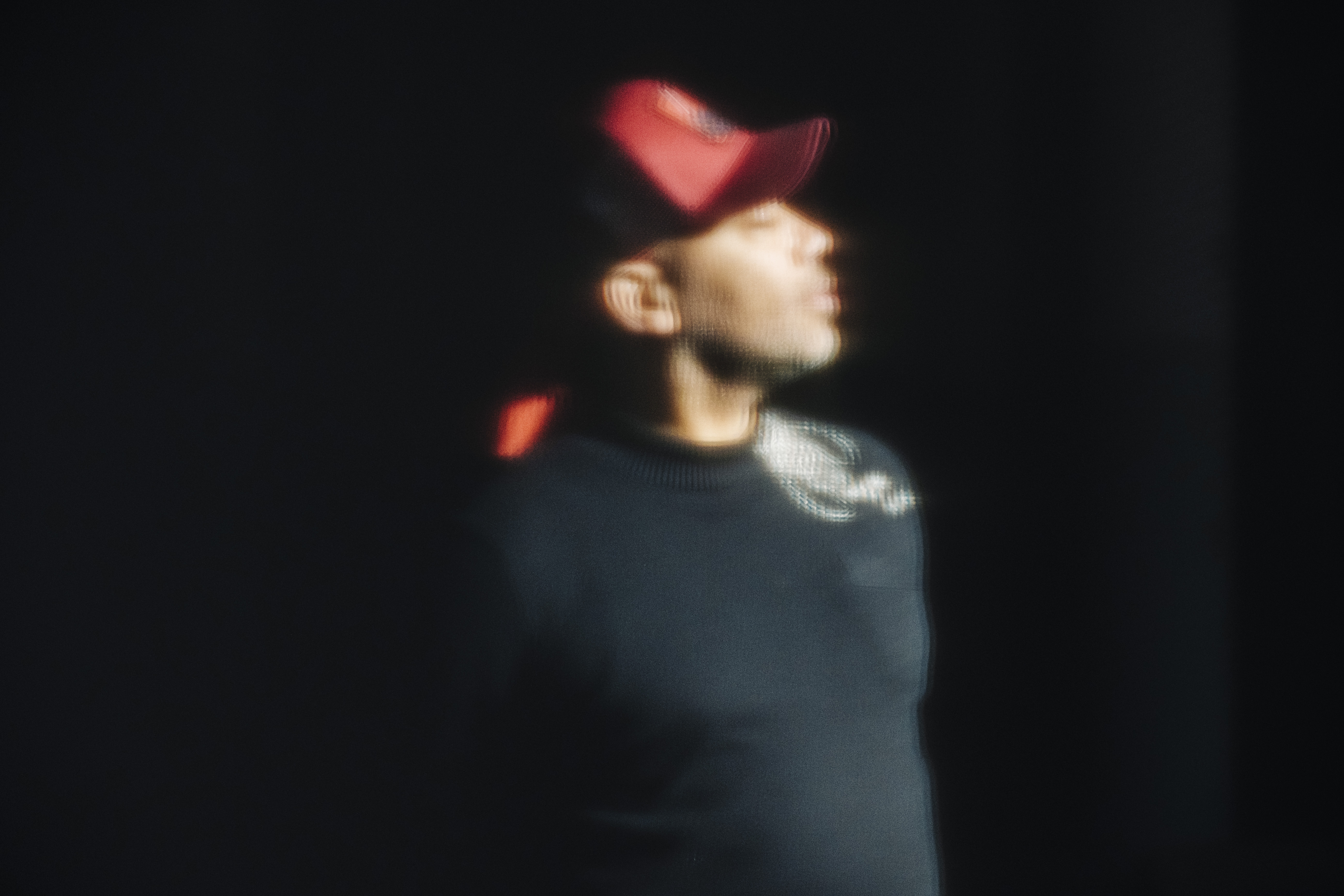 Party/Afterparty's beats reach the museum's upper floor, subtly pounding across Barry Le Va's poetically dispersed floor sculptures or Sam Gilliam's radiant suspended canvases, but Minimalism echoes further in the show. A similar request to pause and absorb in Dan Flavin's bright neon tubes or even Nancy Holt's gigantic Sun Tunnels on Utah desert is audible in Craig's uninhibited display, a chord that pulls even more rightly after a long stretch of quarantine. The warehouse atmosphere, inherited from the building's industrial past, taps into repurposed architecture of most techno clubs, including those that emerged from debunked spaces of once-thriving Detroit. "People just brought their sound systems into those abandoned sites," says Craig about techno entering the spaces Motor City's economic downfall left behind. At our current time of recession, repurposing is still a way for nightlife to exist. Berghain has recently installed an art exhibition across its 37,000-square-foot space to keep its strictly exclusive doors open. You may see an Anne Imhof happening on the dance floor or Wolfgang Tillmans on a wall at Panorama—much to mystery since photography is still forbidden.
Most minimal of all Minimalist art is in fact a sound piece John Cage composed as a four-minute-and-33-second utter silence in 1952. It stops the music for a slice of contemplation, dotted with noises surrounding the listener. Nightlife has been playing an extended version of Cage's composition, a silence noised by passersby and vehicles around clubs silently sitting between warehouses. There is no silence at Dia's basement, music traveling from the start of the party into the crescendo and a finale. "I always prefer the afterparty, because it's personal," says Craig. "Afterparty shows we can still go on."
Party/Afterparty is extended at Dia: Beacon in Beacon, NY until summer of 2021.