In a film directed by Luca Guadagnino, Paul Andrews's latest for Ferragamo is imbued with a Hitchcockian twist.
What is more evocative of the past eight months of our lives than looking at photos of empty streets in major cities, or watching old films about losing one's mind? In a film for Paul Andrews's latest Ferragamo collection, models wander the streets of an entirely quiet Milan with the chill of an old Hitchcock flick. Wearing suiting in soft colors and classically fabulous heels, models snake from inside of old houses onto empty streets and through parks. Midcentury housing complexes shake and shiver. There is a sense that someone is watching and something very bad is looming in the shadows.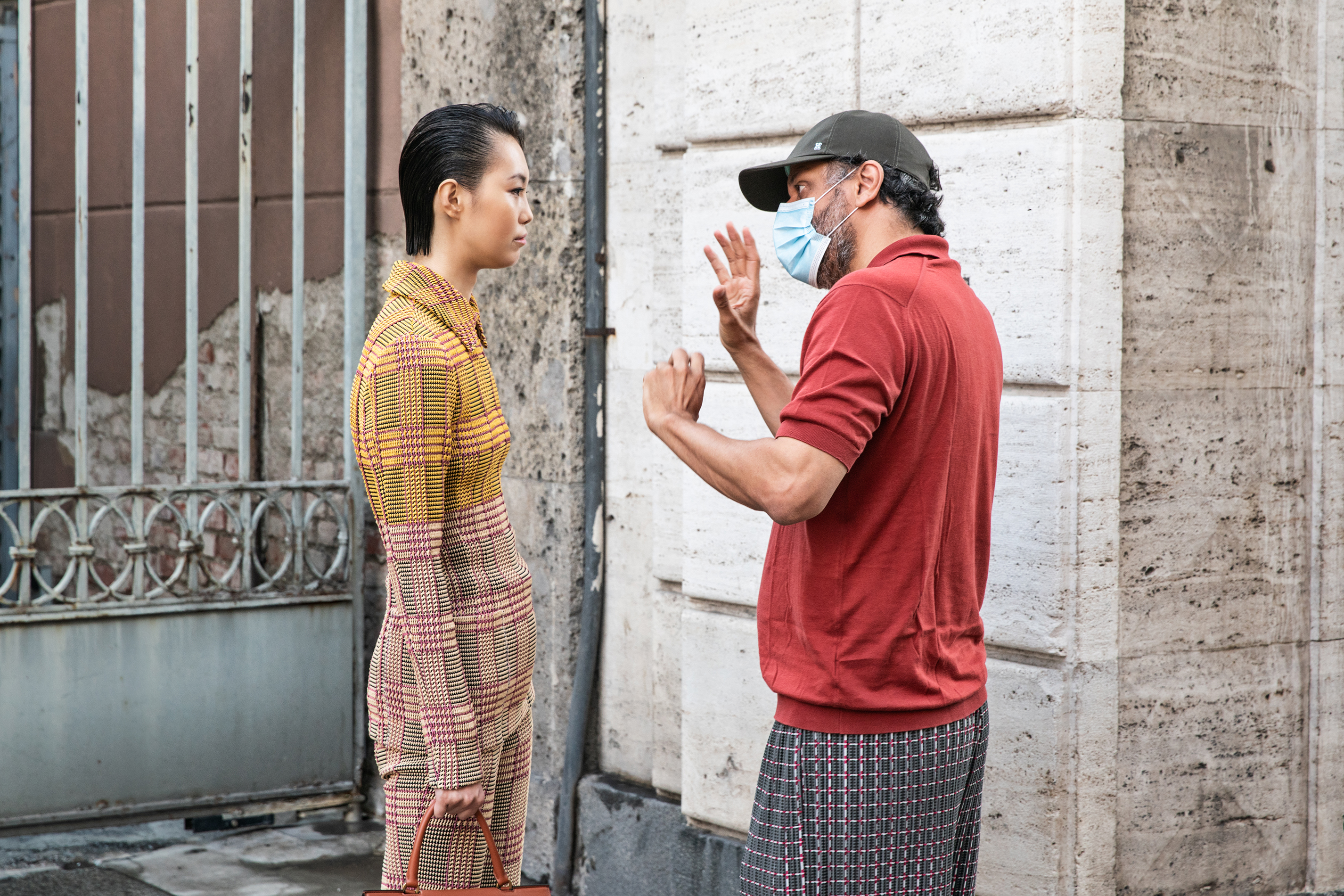 The film, which was made by Call Me By Your Name director Luca Guadagnino, paints the city as a ghost town inhabited by only a handful of stylish denizens. The tailoring is precise: there are lots of trenches, seductively high-necked tops, delicate little sleeveless dresses, and even pastel coveralls. The collection feels plucked from the '50s, but with a bit of a contemporary twist. You'd wear any of these looks out to sit on a terrace to sip espresso and read a newspaper, and you could also very easily wear these to quietly stake out a suspect in an old film noir or to simply reimagine your entire world as a little beachside Italian village. Guadagnino's filmmaking imbues new life in these clothes, he gives the viewer the opportunity to immerse themselves in the fantasy of Ferragamo. Every time a heel clicks on marble floors or plunges into grass you feel transported to an imaginary past where everything feels urgent and exciting.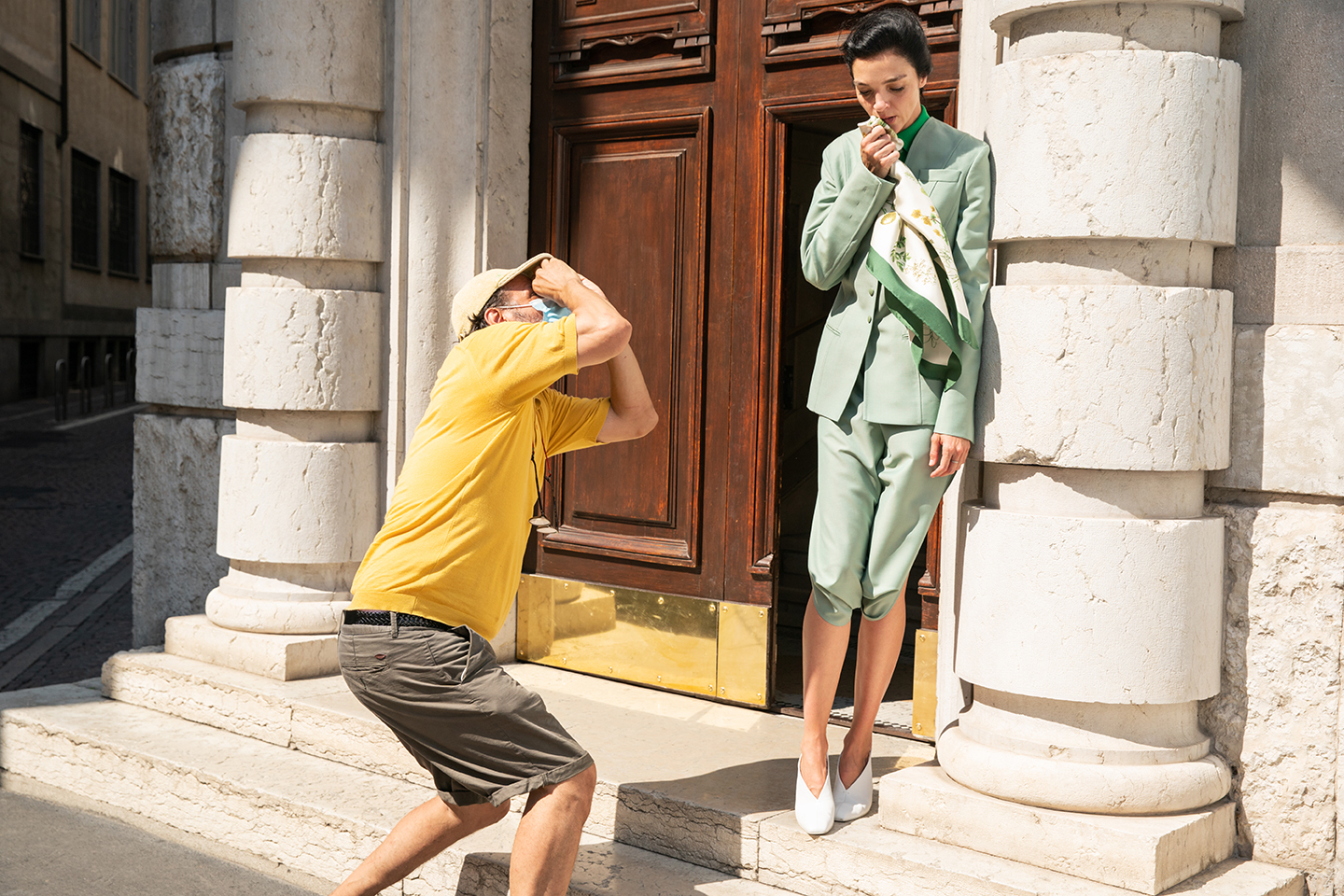 Subtlety is the name of the game for Andrews in the context of this collection. Everything is soft and well-executed, delicate canvases prime for whatever cosmic meaning you'd like to apply. These clothes allow you to embody the fantasy of the past while stepping intrepidly into the future; you can be Tippi Hendren remixed with a bit of 2020 permanent malaise. A pencil skirt can be a portal to the past, or it could be a wry commentary on how in a world where we're all wearing sweats from bed, an impeccably tailored outfit feels almost a bit subversive and uncanny. Or that in our isolated reality, it's sometimes fun to just imagine oneself as a vampy Hitchcock heroine, if only for a moment.