Photograph by Peter White for Getty Images.
Louis Vuitton Brings Us the Next Great High-Fashion Sneaker
If the Balenciaga Triple S is Cool Dad, the Louis Vuitton Archlight is Hot Mom.
Photograph by Peter White for Getty Images.
In October, Nicolas Ghesquière did something really cool and important at Louis Vuitton: he showed embroidered frock coats, poet blouses and skinny ruffled trousers, jerkins and shorts, and dresses as sleek as fencing vests and as feminine as cocktail frocks—with sneakers! But if this sounds like life between takes on the set of a Renaissance Faire romcom called Joust Friends, think again: it was the perfect balance between the beauty and craft that exquisite clothing demands, and the comfort and elegance that modern women require.

And the sneakers were hot.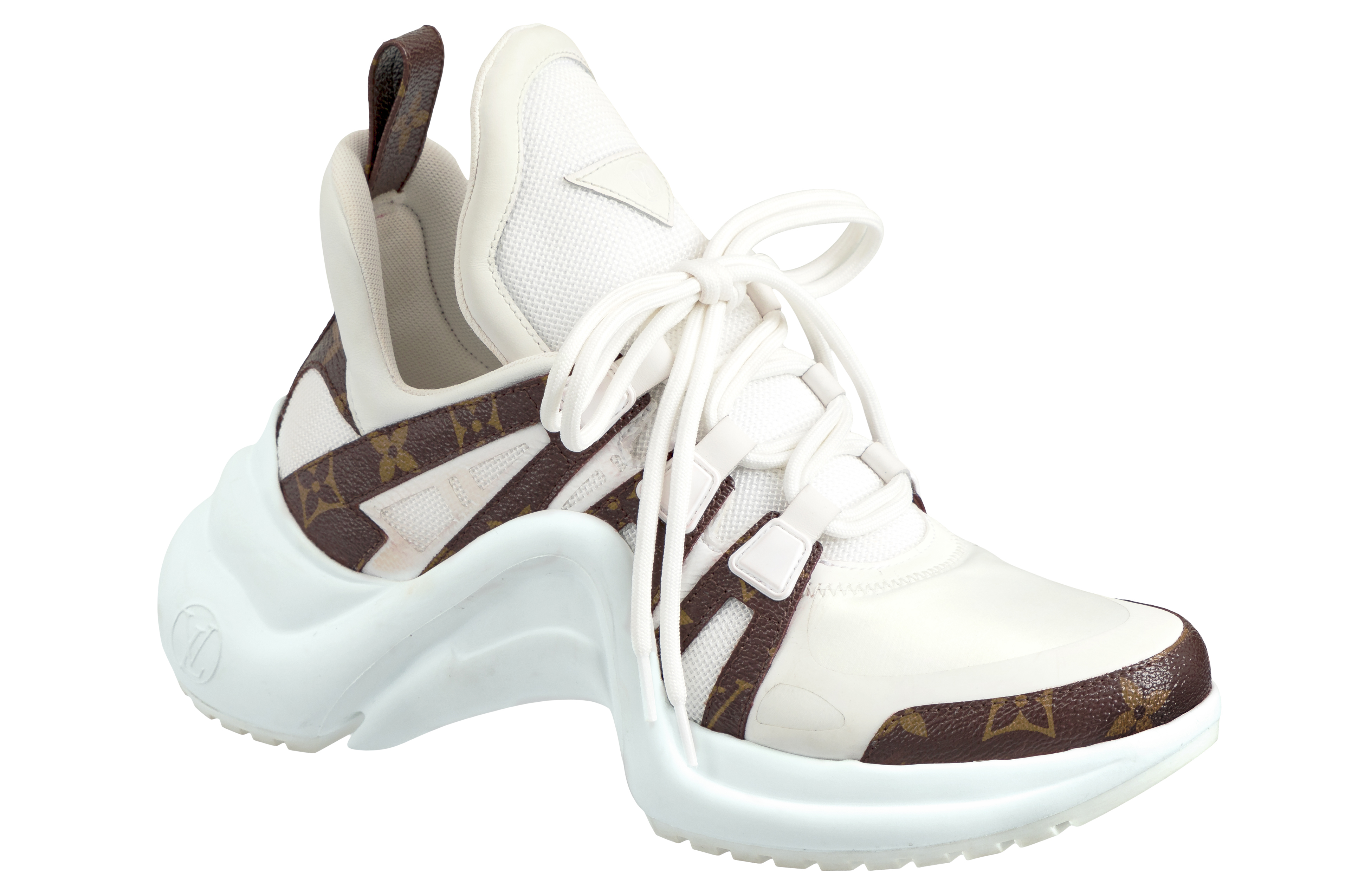 And now, they're here. The Archlight is a little wacky and very futuristic, making it a major contender for the next Major High-Fashion Sneaker—a very desirable throne. But unlike the Balenciaga Triple S—the high fashion sneaker du jour that has inspired a million memes and imitators—it looks ready to move. Heck, it looks like it's already moving. If the Triple S is Cool Dad, the Archlight is Hot Mom.
The Archlight, like any good society girl, is debuting in New York: you can buy it starting today through March 10, at a pop-up in Soho at 122 Greene Street. New Yorkers are blessed exclusively with an all-black color way, featuring an LV-print heel tab. Go forth and cop, sneaker war soldiers.