Vaquera Deserves To Be at The Met
We're starting a social campaign to have the New York designers' Fall 2018 collection represented in the Costume Institute's annual exhibition, "Heavenly Bodies: Fashion and the Catholic Imagination." #VaqueraForTheMet
"You tell 'em, Friar Fuck!"

Such is Samantha Jones's unforgettable instruction to a dashing but tragically chaste priest in history's most overwritten TV show, Sex and the City. Seconds later, she's masturbating with a pamphlet about the Franciscan Order buried in her bedsheets, as the hallelujah chorus of Handel's Messiah scores the scene. The line is cheesy and uncomfortable and vulgar; it was also my mantra during Vaquera's Fall 2018 show, which was distinguished by a parade of New York's coolest kids dressed in cardinal birettas—a particularly perverse take on the nun's habit—and a virginal communion gown complete with an enormous bejeweled rosary.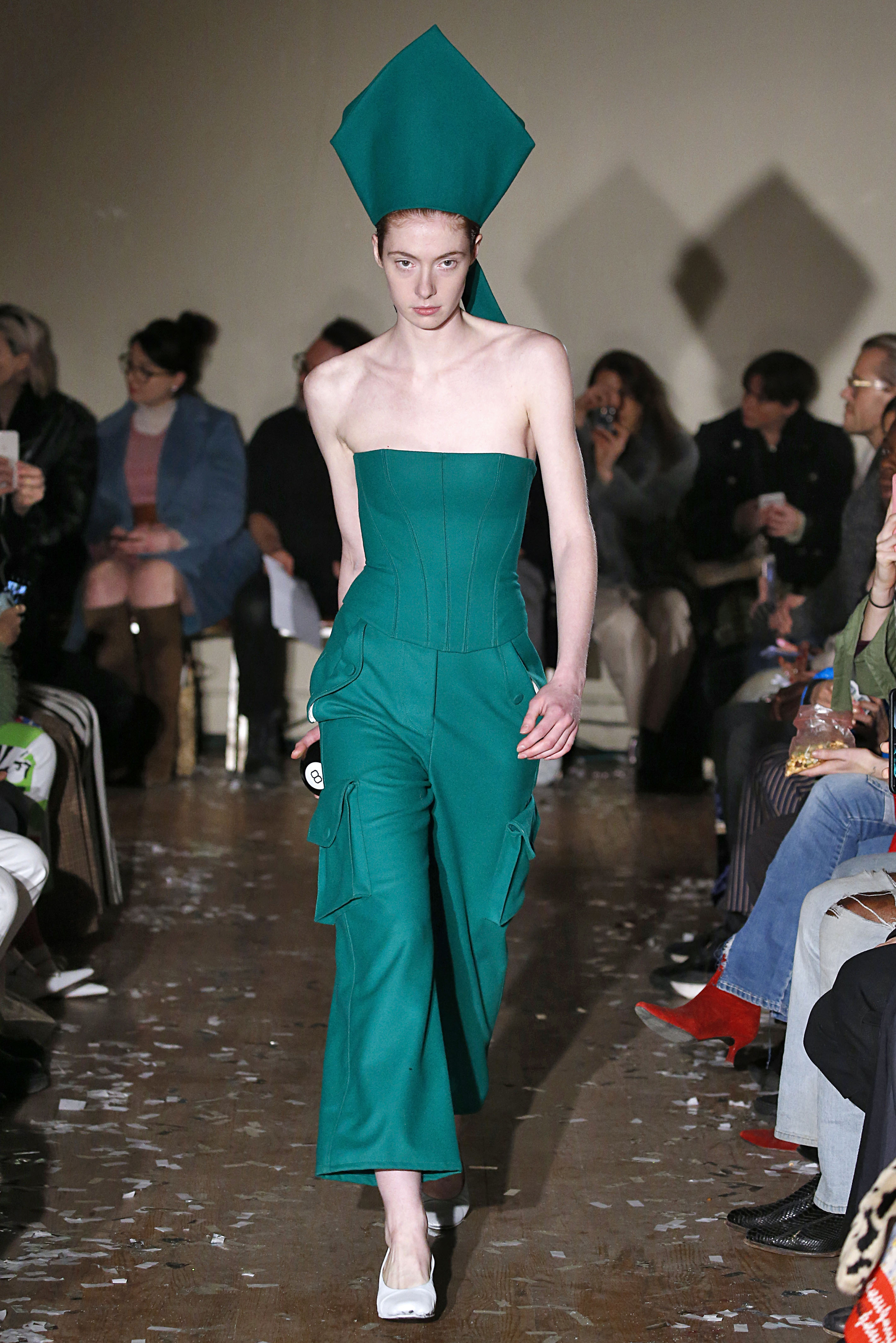 The Vaquera collection is both conservative and filthy, hedonistic but pious. One look, which married a green tube top with matching cargo pants and a papal tiara made from baize, managed to reference the vice of gambling and the virtue of the cloth simultaneously. The entire show was at once a riot of contradictions and entirely cohesive. And when the soundtrack cut mid-show to a remix of the SATC theme, it all came full circle. Like an episode of HBO's sultriest product, this was either heaven or hell, but a religious experience either way.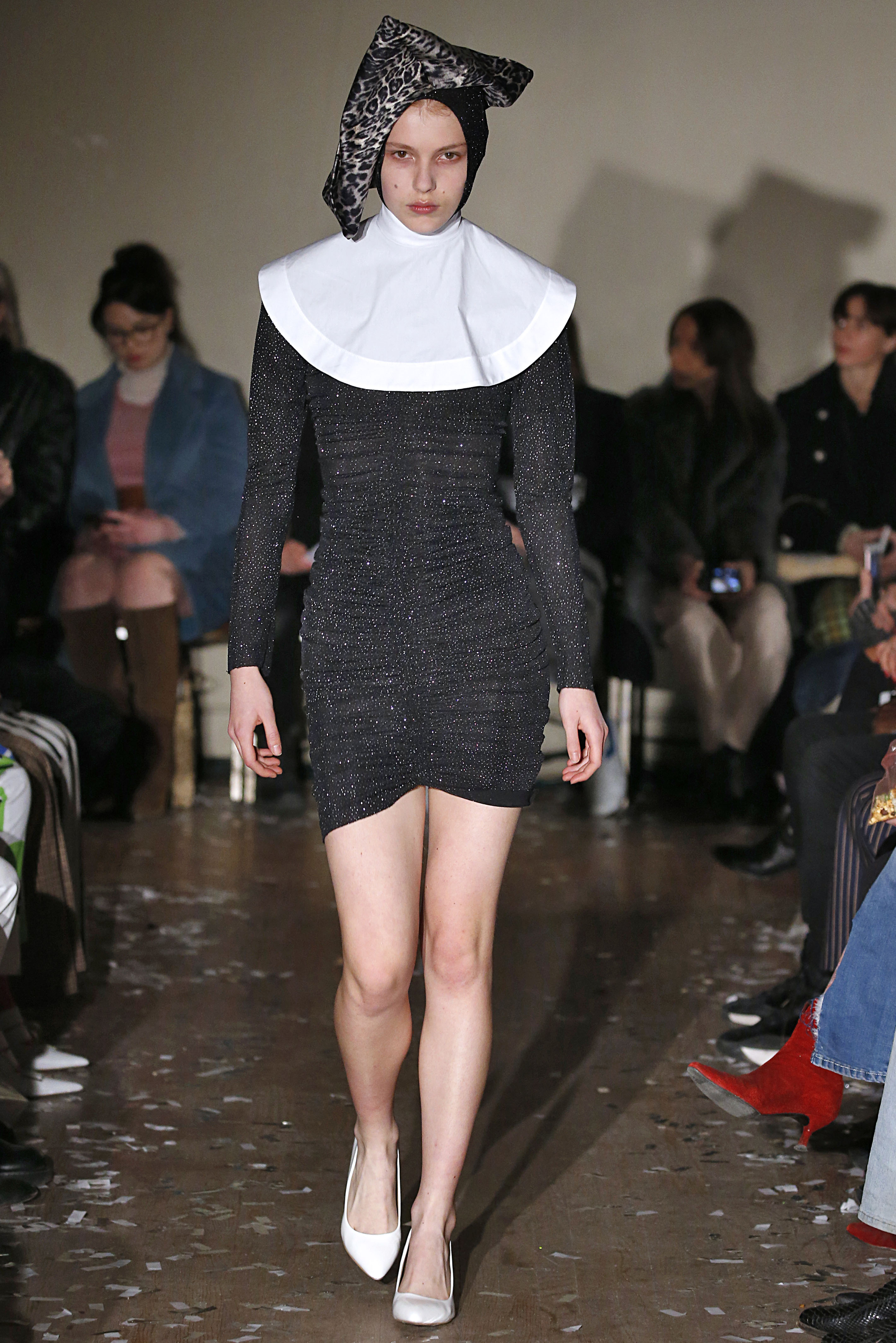 Given Vaquera's anti-establishment ethos, the churchy references seemed curious at first. But this is a brand that's spent its three active years subverting culture's biggest institutions. The clothes allude not only to the holy book, but also to fashion's own sacred scripture. With fewer than three months until the first Monday in May, designers Patric DiCaprio, David Moses, Bryn Taubensee, and Claire Sully may be nodding to Vogue's Met Gala, which celebrates the opening of the Costume Institute's annual exhibition, which this year is titled Heavenly Bodies: Fashion and the Catholic Imagination. And while we can hope for a Vaquera sighting on that famed red carpet, we'd rather see the clothes in the show itself.
Vaquera, like the Vatican, is always already embroiled in controversy, so what's one more rebellious act? If you think the Fall 2018 collection should take its place along side Jean-Paul Gaultier and Versace in the hallowed halls of the Anna Wintour Costume Center and the Cloisters come May, join our social campaign by posting your favorite look and tagging #VaquerafortheMet.