DeSe Escobar, THICK DUNK, 2018. Photo courtesy of Mother Culture.
Mother Culture Gallery Is a Big, Happy, Messy Family Affair
A newly opened gallery in Los Angeles showing works by Jacolby Satterwhite, DeSe Escobar, and Jessi Reaves has ambitions of becoming "a fluid communal project."
DeSe Escobar, THICK DUNK, 2018. Photo courtesy of Mother Culture.
Artists Jake Cruzen and Jared Madere care about space: how it is valued, how it is occupied, how its boundaries become porous. Last summer, the two founded Mother Culture, a digital exhibition platform and gallery based in Los Angeles's Mid-City neighbourhood. The goal of the program, according to Cruzen, "is actually to exist as a fluid communal project…by allowing conditions where living ideas, artists and works come and go in a free way."

This fluidity is reflected in Mother Culture's exhibition model: Mother Culture's shows don't have predetermined dates and linger in the gallery for unpredictable periods. When I visited the gallery late last month, works from their opening group show EVERYTHING IS MORE THAN ONE THING FUTURE FEEL GOOD cohabited with LOOPSTAR FUTURE FEEL GOOD, a solo show by recent Margiela collaborator Jessi Reaves. Purple wallpaper by Jacolby Satterwhite and a Darja Bajagić sculpture resembling a plexiglass bloodstain were installed near Reaves's morbid furniture—overstuffed leather benches and ottomans painted in bright shades of yellow and red. On a video screen mounted onto the front door, beaming headshots of DeSe Escobar and Maggie Lee advertised the artists' upcoming shows. A small preview work by Lee—a pink tartan square embellished with glass tiles—was tucked away at the back of the gallery.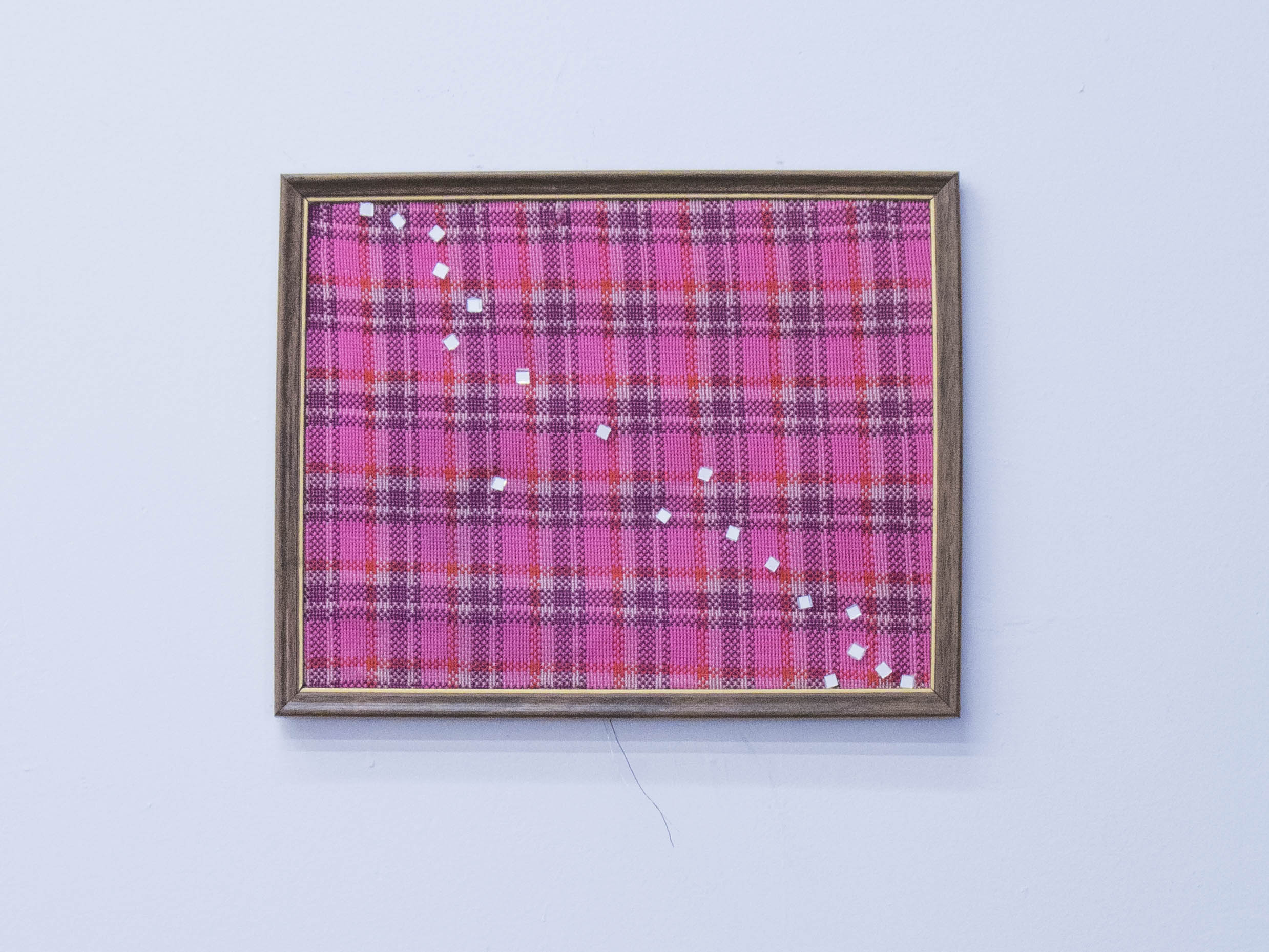 There's a deliberate messiness to this curatorial model: Cruzen and Madere claim that one goal in opening Mother Culture has been to undermine what they describe as the assumption that art objects hold more power in isolation. While this isn't unique to Mother Culture, the gallery's small size—barely larger than a standard New York studio apartment—adds to its expressive chaos. The space is filled to the brim with objects accumulated over time, creating relationships between artworks that will only be removed once their relations no longer feel right. The space contains living quarters for its staff and doubles as studio space for artists whose work will go on display in the gallery.
Escobar's show, MISS INDEPENDENT FUTURE FEEL GOOD, is next on Mother Culture's schedule. "In New York, I mostly work on drawings in my tiny apartment," she said. "It was exciting to work on my sculpture work in LA and have the opportunity to utilize the gallery space as a studio. I talked to Jared and Jake about my project for some time and it was exciting to birth these large scale ideas at their space."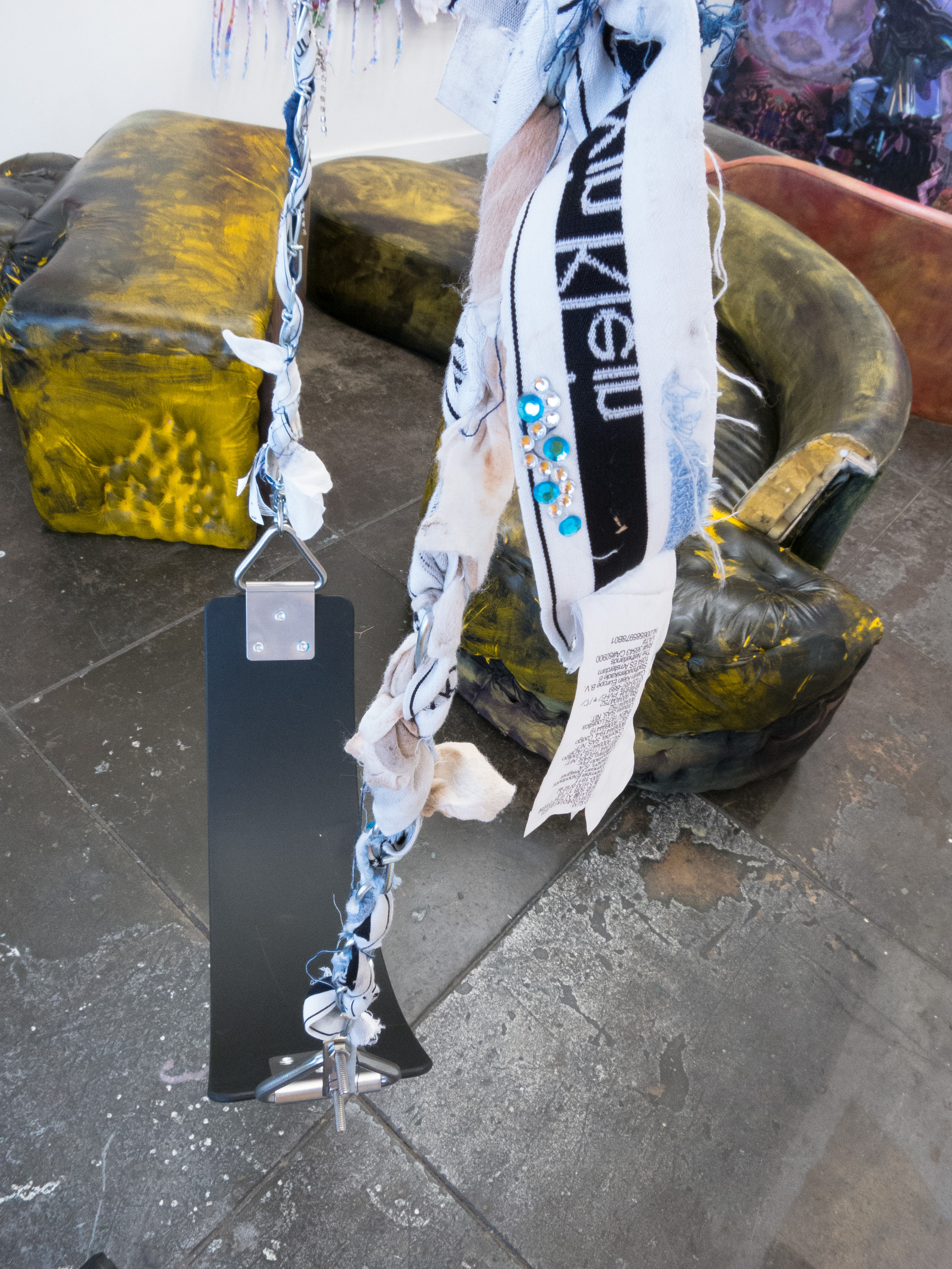 Maggie Lee, whose show at Mother Culture opens this spring, reflected that choosing a preview work in advance of her show "sculpted the direction of the body of work [and] made me want to make more minimal works." Marlie Mul, whose preview work will go on view with Escobar's show, predicted that "the fluid approach the space has—where each show is kind of handed over from artist to artist in an additive way—will definitely play a big role in my response to this project."
"We're head-over-heels for the various phenomena that transpire when beings come together and share ideas," said Madere. "We're interested in Mother Culture functioning like an engine for generating new cultural forms, as well as infrastructures to distribute them."
Madere and Cruzen's vision for Mother Culture is cryptic, perhaps intentionally. On the bright, mild day of my visit to the gallery, sun spilled through its open front door; Reeves's morbid furniture glistened. Madere emerged through a door camouflaged by Satterwhite's wallpaper and announced he was about to take an impromptu afternoon drive to Malibu. There's something to be said for unaffected positivity.