This Is Not a Drill: There Will Be Cannabis-Infused Gummies in the Minibars at The Standard
If you're reading this in The Standard, and it's after April 10th...there are cannabinoid gumdrops in your mini-fridge RIGHT NOW.
I've used a hotel minibar exactly once, room service never; barred by overdeveloped Puritan instinct for self-denial. But one time in Amsterdam, I was tired, it was late, and I opened the treasure-chest door of the tiny fridge. It glowed. I didn't know that by then, the events I set in motion that made the outcome inevitable. The glassy emerald sheen of a lukewarm Heineken turned me into a goblin; I stared, I snatched, I activated a sensor, and that's how I paid several euro too many for my first (and only) minibar beer.

So you might see the problem here: The Standard has teamed up with upscale cannabis company Lord Jones to stock CBD-infused gummies and lotions in their hotel minibars, debuting nationwide on April 10th. But Rob Rosenheck, who co-founded the company with his wife, Cindy Capobianco, reminds me the legally ambiguous cannabinoid CBD is distinct from its groovy, psychoactive cousin, THC. (It is legal in the three states where The Standard has hotels.) "I don't even think it's possible to overdose on CBD. People could eat a whole box of gumdrops and probably the worst thing that would happen would be that you'd get really sleepy," he told me. "The sugar would be a bigger risk."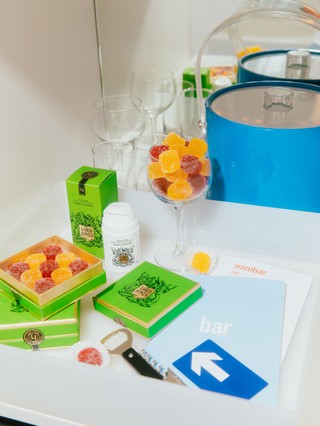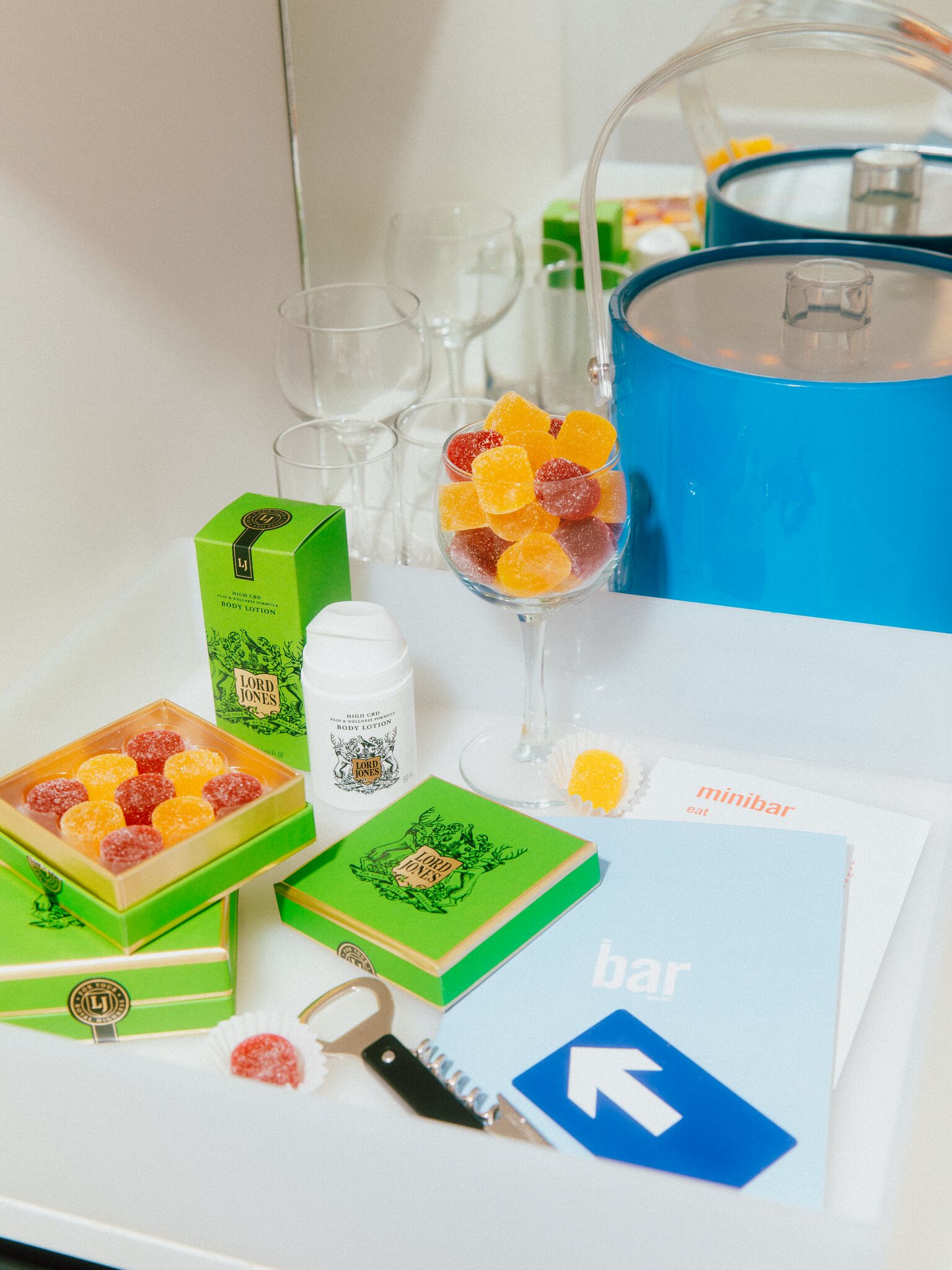 The gumdrops are tempting on their own. Jewel-bright, rolled in sugar grit, they're flavored with fruit: lemon, blood orange, blueberry, mango. The minibars also offer cannabinoid-infused lotions, which Rosenheck says are great for post-workout aches.
The news of the minbar reshuffling follows an announcement last November of a Lord Jones dispensary opening in The Standard's Hollywood location, which, when it opens, will bear the unique honor of becoming America's first dispensary inside a hotel. (Recreational marijuana became legal in California this January.) The store will "more closely [resemble] a jewelry store than a dispensary," Rosenheck says. "We really want to put the spotlight on the product, the way someone may spotlight a piece of jewelry or a piece of art."
California, here we come.