John Madin, Birmingham City Library, Birmingham, Great Britain, 1969–1973, demolished in 2016. Photo: Jason Hood 2016
Why Ugly Buildings Should Be Preserved
The hard-edged midcentury architectural style known as Brutalism still provides the default visual setting for dystopia. But a resurgent interest in the school's forbidding gray slabs has some fighting for their preservation.
John Madin, Birmingham City Library, Birmingham, Great Britain, 1969–1973, demolished in 2016. Photo: Jason Hood 2016
It's a challenge to convince people that the value of a building made for animal testing and contaminated by asbestos is worth the millions of dollars it could cost to protect. But Oliver Elser, curator of the German Architecture Museum in Frankfurt, thinks that saving "The Mouse Bunker"—and other structures classified as Brutalist—is a worthy pursuit. The Bunker is one of many "concrete monsters" that were commissioned internationally from the 1950s through the '70s and are now at risk, and which are highlighted by Elser and his colleagues in a new exhibition, SOS Brutalism.
The idea for the show came from an identically-named project that Elser and his colleagues began in 2015. That undertaking, also backed by a heritage protection foundation, was partly crowdsourced, and the resultant database now catalogues more than a thousand Brutalist buildings. Thirty percent of these are designated "saved," meaning they're either still in use or have been afforded heritage protection. Preparing for SOS Brutalism's opening, Elsner described it as "almost like a zoo, like animals in a cage," adding that assembling the project has been akin to "dealing with endangered species."
As this suggests, Brutalist buildings are now often subject to demolition, often because of structural issues such as leaks and cracks stemming from years of neglect. Yet at the same time, the revivial of interest in them continues apace. You can now buy a Brutalist-inspired home goods, jewelry, and toys. You may have the opportunity to take a formal tour of Brutalist works in your city, or use maps by one publishing company to pinpoint them in major cities like Boston, London, and Tokyo. There are over 317,000 #brutalism posts on Instagram, where the designs' adherence to strong shapes and repetition enable dramatic shadows that make for striking images. Brutalism fandom is thriving on Facebook and Reddit too.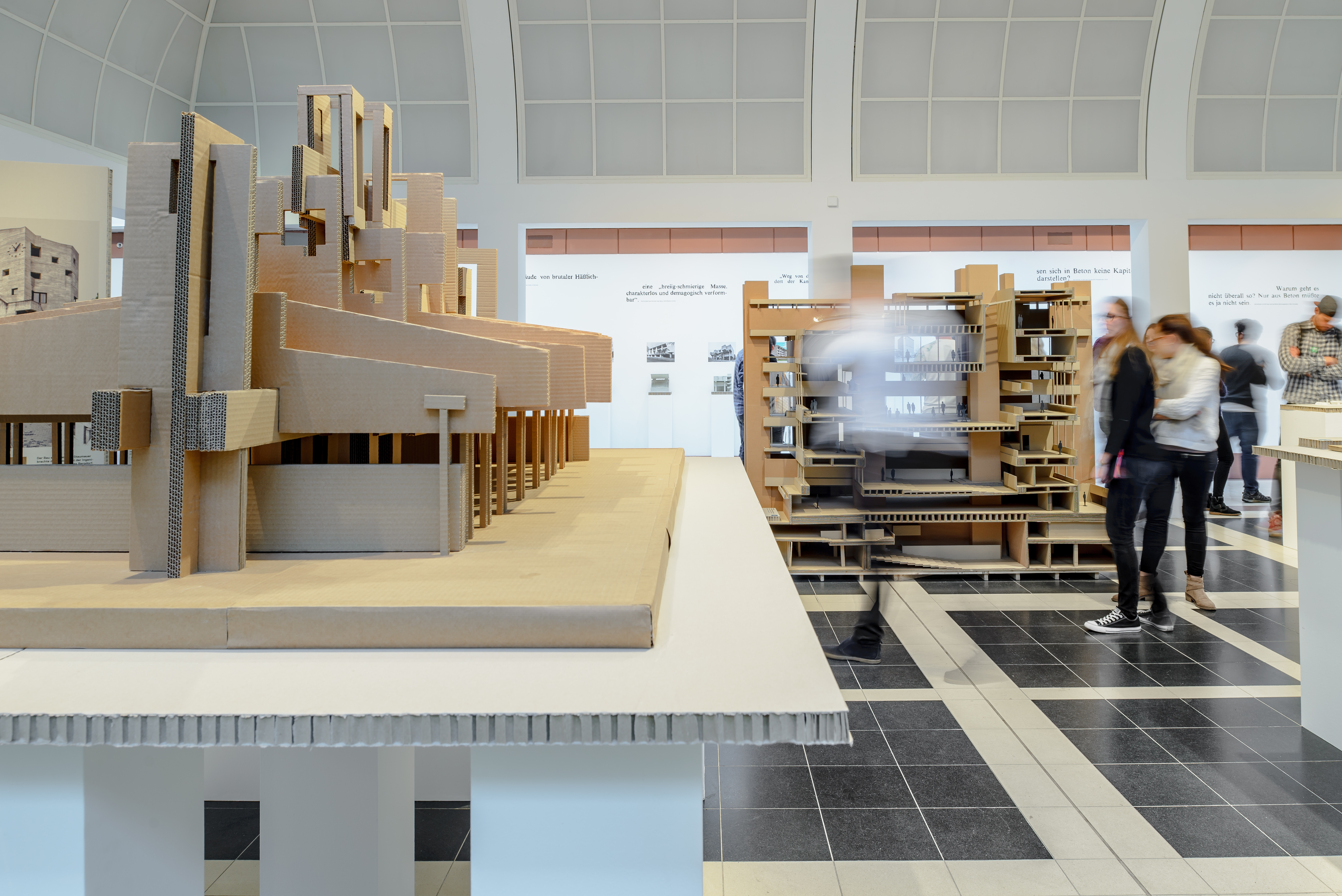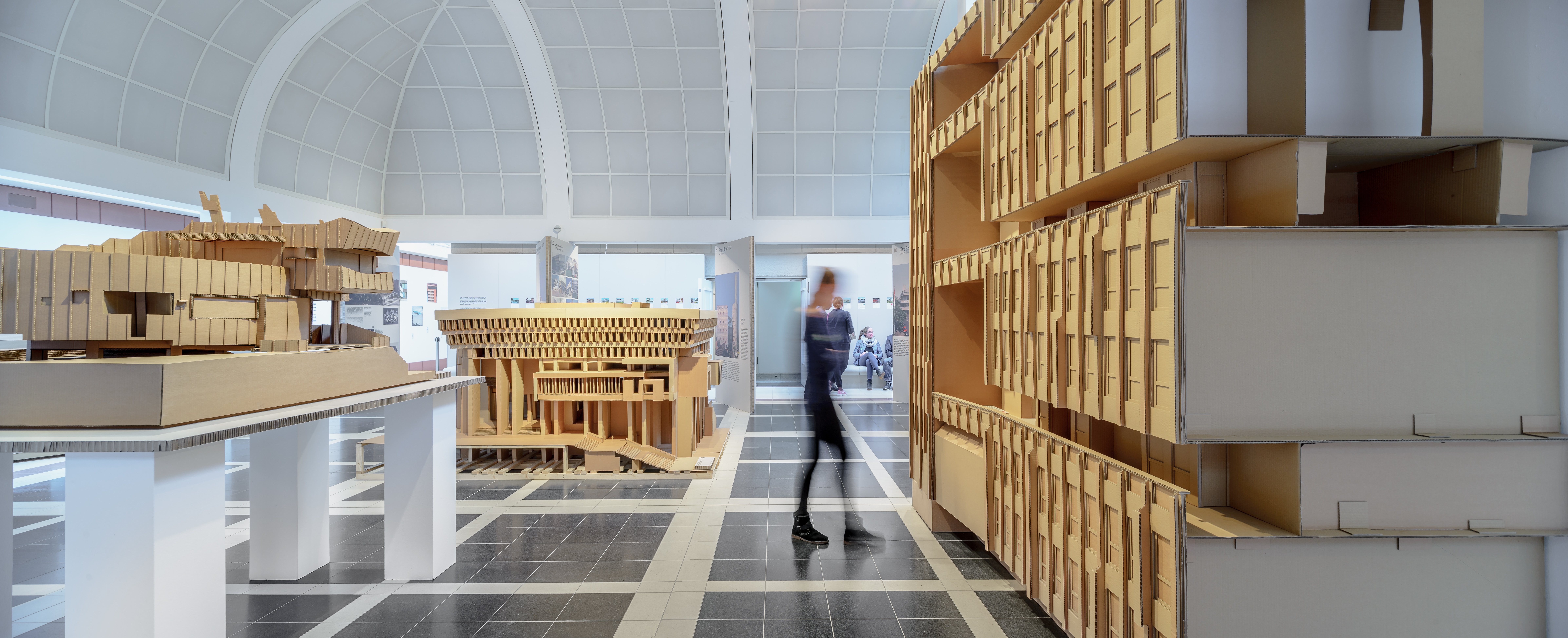 "People used to laugh out loud when I told them I was studying 1960s concrete buildings," Barnabus Calder, an architectural historian at the University of Liverpool School of Architecture, told GARAGE in an e-mail. Last year, Calder published Raw Concrete: A Field Guide to British Brutalism. "Part of the change is no doubt just passing time," he concedes. "As with haircuts, clothes, and glasses, tastes change and the previous fashion goes violently out of style for a while, then gets gleefully rediscovered by younger people a bit later."
Our belated love affair with Brutalism may also be rubbing off on domestic architects and designers around the world, who are finding unexpected inspiration in cement. Take the minimalist design collective KODA Walking Concrete, which received recognition from the World Architecture Festival for its freestanding, 270-square-foot house made of prefabricated concrete. Some architects in the US, where concrete is a lot less common as a homebuilding material, have begun to embrace the stuff and its attendant aesthetic. And Brutalist-inspired homes erected recently in Israel and Argentina are garnering positive attention.
While no learned architect would dare call any concrete structure made after the 1970s "Brutalist," even if executed in a similar style, this doesn't detract from the potential for a revivalist movement. Perhaps it would make more sense to think of these geometric homes as "neo-Brutalist," as one photographer has taken to calling those he's noticed in South Korea. But beyond a mere appreciation for the aesthetic, SOS Brutalism draws attention to its roots, delving into its multifaceted and sometimes conflicting theories and histories.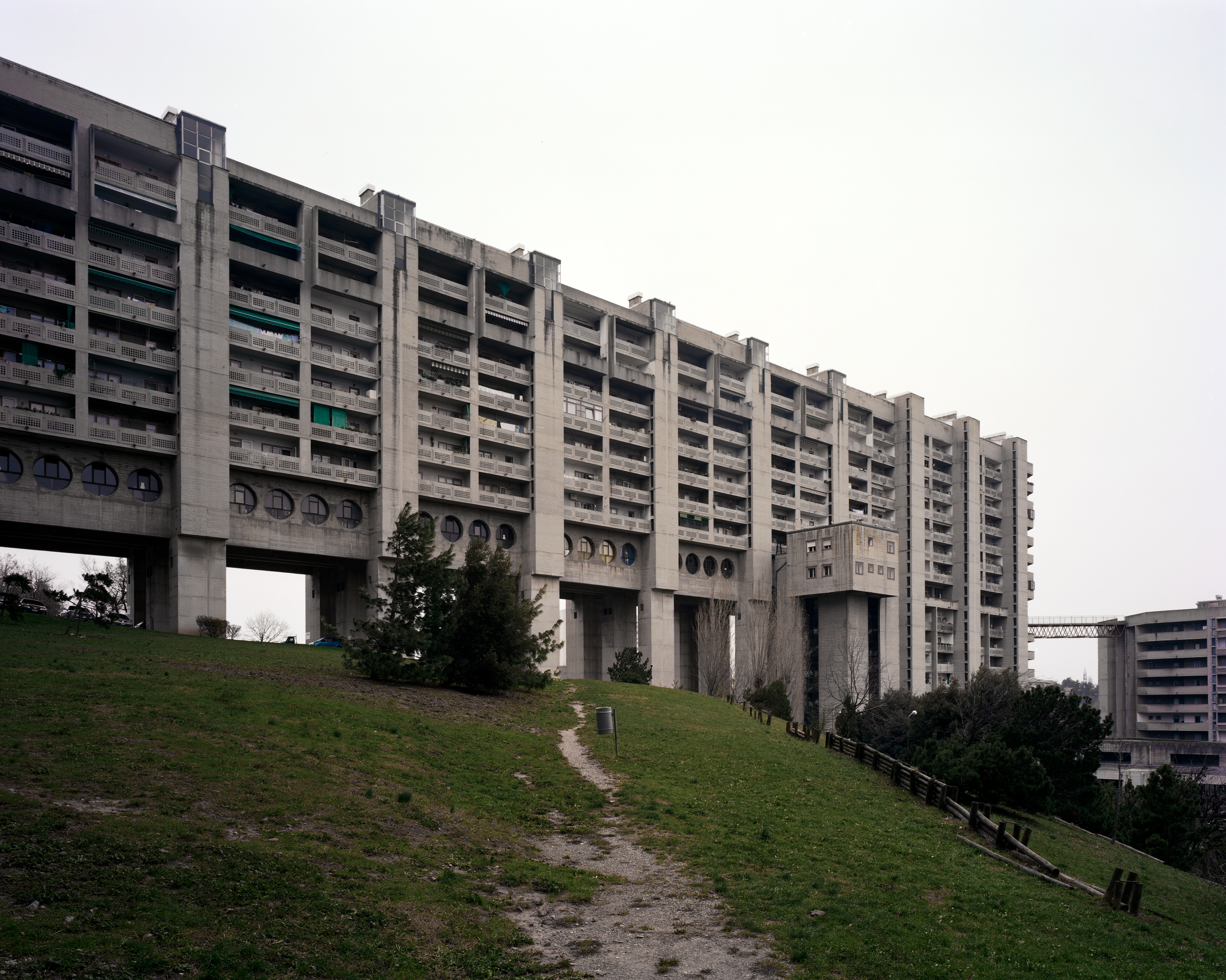 The earliest Brutalist buildings were erected in Europe, in the shadow of World War II, by architects tasked with producing low-cost housing and efficient municipal structures. The result was monoliths made from accessible materials. Often, this meant poured concrete, the French terms for which, betón brute, gave the style a name. But there's more to the label than this; many architectural historians are at pains to point out Brutalism's connection to progressive social ideals. Still, it can be tough to decide whether a building is genuinely infused with "rhetoric," a magic ingredient that crops up throughout SOS Brutalism. One of the moderators of the Reddit subreddit r/Brutalism writes that Brutalist buildings display "a certain logic in the geometry and at least a passing reference to utopian ideals," characterizing this as "a squishy feeling that's hard to quantify."
The debate on what, precisely, qualifies as brutalism has been waging since at least 1966, when critic Reyner Banham published the essay "The New Brutalism: Ethic or Aesthetic?" Banham argued that the ethic behind true brutalism—a rejection of beauty in favor of radically functional design with an emphasis on raw materials—had already been lost. This is the "exact moment" that SOS Brutalism begins its existence as a project, writes Elser in the catalogue. One thing that's not up for debate, however, is the style's fall from grace, notably timed to the failure of some of the social housing projects with which it's associated. The rejection of the style is clear too in its damning use as a providor of dystopian bacdrops in the likes of A Clockwork Orange and Blade Runner.
With this reputation finally wearing off, there's now an interesting opportunity to see Brutalism for its intended function wrapped up in the battle over its preservation and the related rejection of gentrification. It's impossible to ignore the pragmatism these buildings were meant to represent when their inhabitants become involved in the cause. This is particularly clear in the ongoing fight to preserve the Sirius building, a social housing apartment complex in Sydney built in support of the city's working class during the 1970s. As the battle for heritage status that would protect its inhabitants was dealt yet another blow last month, the local government evicted the last resident of the complex—a blind great-grandmother. Even if we still tend to have a visceral reaction to its uncompromising look and feel, Brutalist architecture remains significant, Elsner contends, as a symbol of rebellion against the rules of the real estate market, a little understanding of its history reveals it as a lot more than a contrarian obsession with ugly buildings.
SOS Brutalism is on view at Deutsches Architekturmuseum, Frankfurt, through April 2, 2018. The online campaign is at sosbrutalism.org.