Designer Victor Li Wants To Be the Brunello Cucinelli of Guangzhou
It's all about layers for this Chinese son of privilege, whose most recent foray is into red-carpet dressing.
Photo via BFA.
Claudia Li–Victor's always quick to clarify–is of no relation. They met while studying at Parsons. He was a freshman, she was earning her MFA, and after working for Brandon Maxwell and JW Anderson, she was preparing to launch her own line. Victor just wanted to learn something about something, how to structure a shirt or a business, so sophomore year he took an internship with Claudia rather than Alexander Wang. Besides, Wang wasn't his style.
The mainland native was a novitiate of muted luxury, aspiring to become the Brunello Cucinelli of Guangzhou. His clothes are wardrobe staples for a serene man in a harsh world: Tailored cashmere track pants the color of champagne pink moss poking through Hokkaido frost, appreciated by a man who's felt it underfoot; strié suits striped like its wearer is forever standing firm against a snowsquall as night sets in. Both looks feature in Victor Li's second collection, which debuted around the Hiroshi Sugimoto pond at Japan Society during NYFW earlier this month. Like his designs, Li prefers hush over hype. Muted luxury, after all, means never mentioning that time his dad bought AC Milan from Silvio Berlusconi.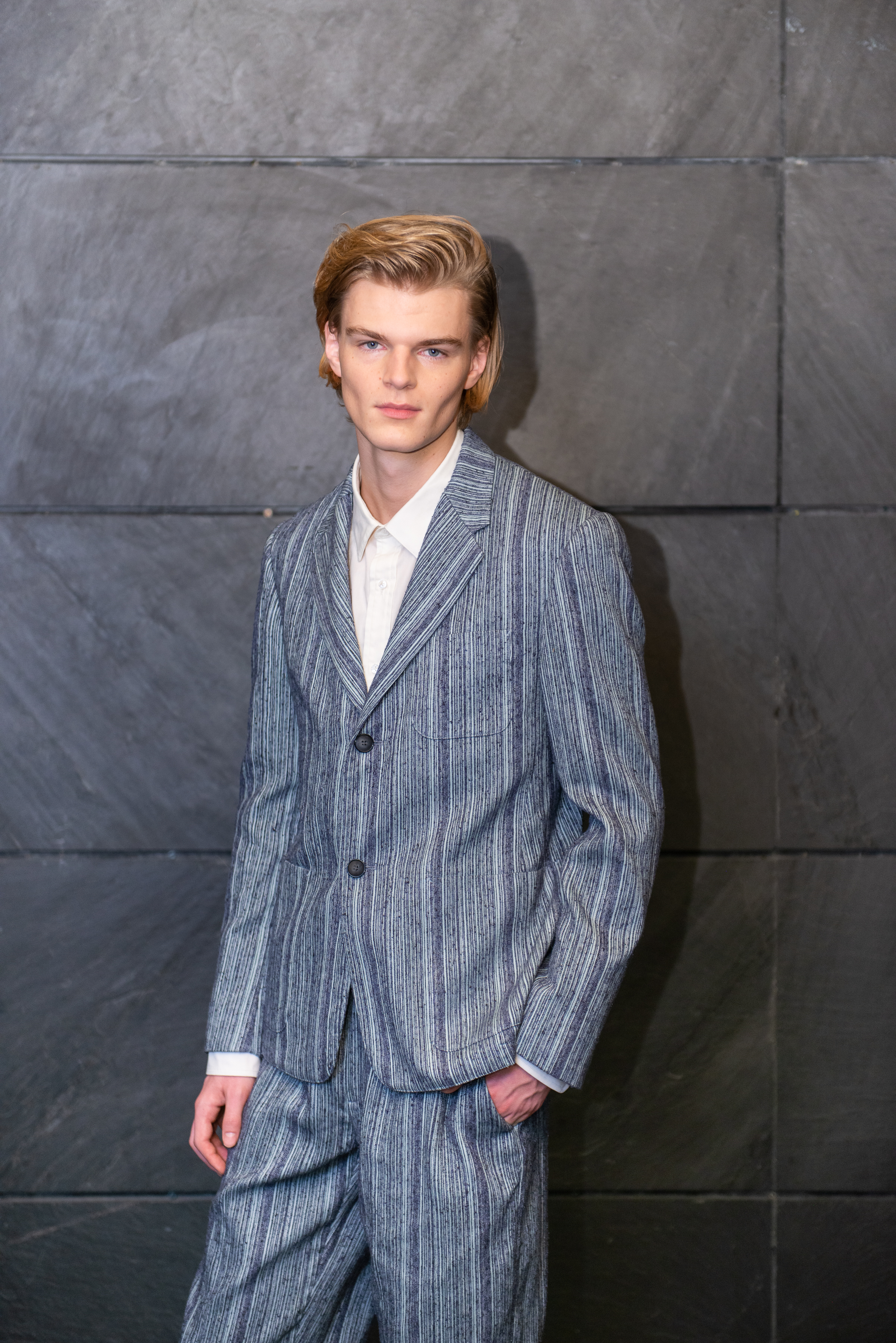 In fact, it's usually Victor's dad who's bragging about him. "After we graduated, Claudia's dad was showing off to my dad that she was on Forbes' 30 Under 30, and he asked him if I knew her, and my dad said he was proud I worked for her," Li remembers. The two designers never had any idea about their fathers' friendship. "In Guangzhou, business circles are as small as New York fashion."
Victor's lately become determined to learn something about the incestuous world of Hollywood style, eager to disarm stars that prefer the security of tuxedos as they burrow through awards season, and their stylists who dress to insure clients like they're hundred million dollar corporations first, fragile bodies second.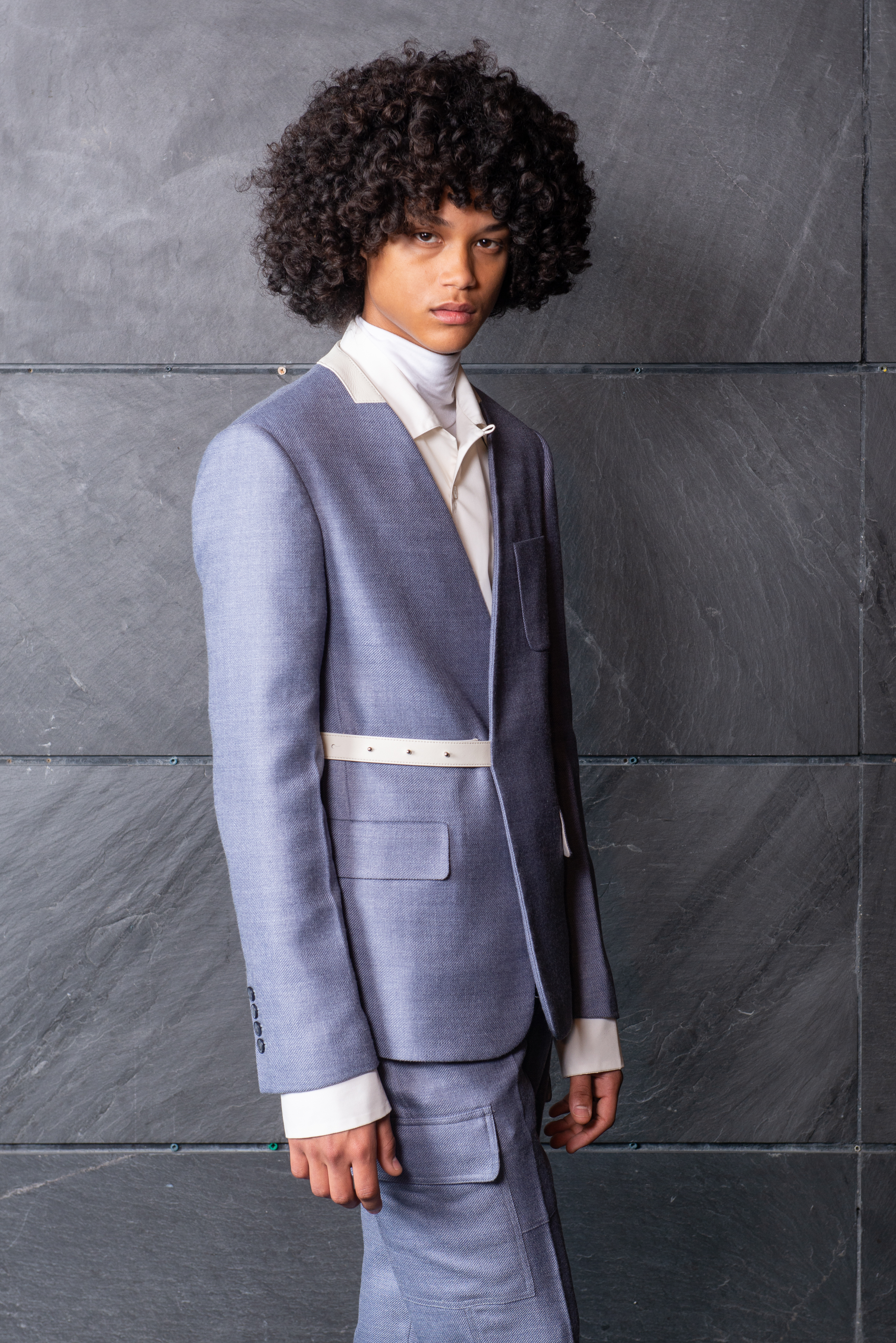 So Victor, who had never even hosted a dinner party in his young adult life, channeled what his wisened jet-setting customer might do. He chartered a G-IV before the holidays, to host an intimate weekend in the Utah desert with a dozen Hollywood gatekeepers who could make his brand on the run of red carpets that stretch from the Beverly Hilton to the Dolby Theatre before his line hits stores this summer. There would be no pressure, no collection preview, just s'mores and helicopter rides and selfies in "I'm Not a Girl, Not Yet a Woman" Canyon. Jeanne Yang, the Edna Mode of superhero Hollywood, passed up dressing Aquaman for SNL to get on board with Victor Li. So did Justin Bieber's hairdresser, and Scooter Braun's lady boss, Allison Kaye.

Yang was impressed by the designer's aesthetic, from cashmere beanie to Amangiri. Shouting over a glass of champagne, as ABBA's "Money, Money, Money", blared over the engines, she explained such a trip wasn't so unusual in her line of work, but Victor's obvious talent is.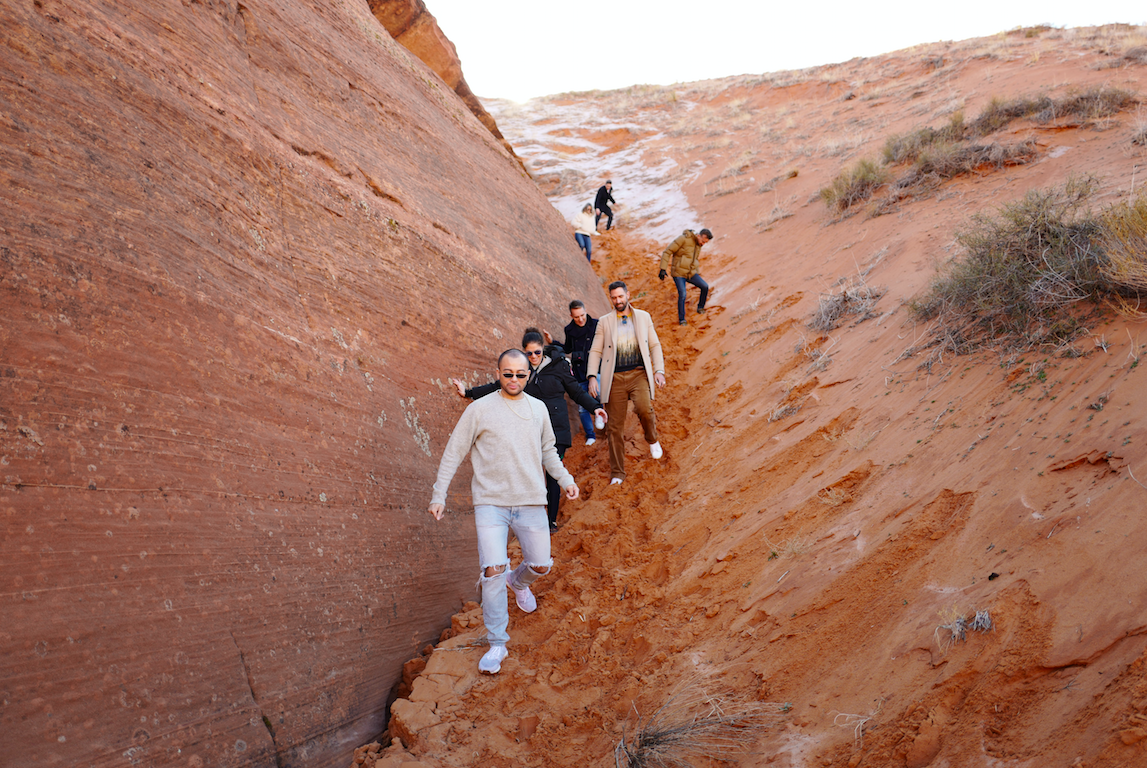 "I get 100 emails a day from designers and rarely do I find people who ask for advice take it," she said, complimenting what she sees as Li's slow-burning commitment to craftsmanship. She knows too well how the luxury market has become overrun by streetwear influences, how that can lead to copies hitting the market as soon as red carpet photos hit the internet, but garments that place a premium on fabrics and stitching can't be so easily dragged downmarket. "Dries does a tour with his design team once a year, and I recently took a similar trip with Hermes. They know luxury is not about marketing, it's about construction. They want you to see how they see the world. And I can see how the rust and oranges of the sun and sand and canyons are going to influence him."
Like everyone else on board she was wearing elements of a capsule collection Li made just for the weekend, one he designed and manufactured in New York two weeks before wheels up. "You can feel the lightness of this grey cashmere beanie, and look at that orange trim," she said, tugging it off of her head. And this sweatshirt–he used double-lined wool fleece. No one cares about the inside but he does. That tells me he's in it for the long run."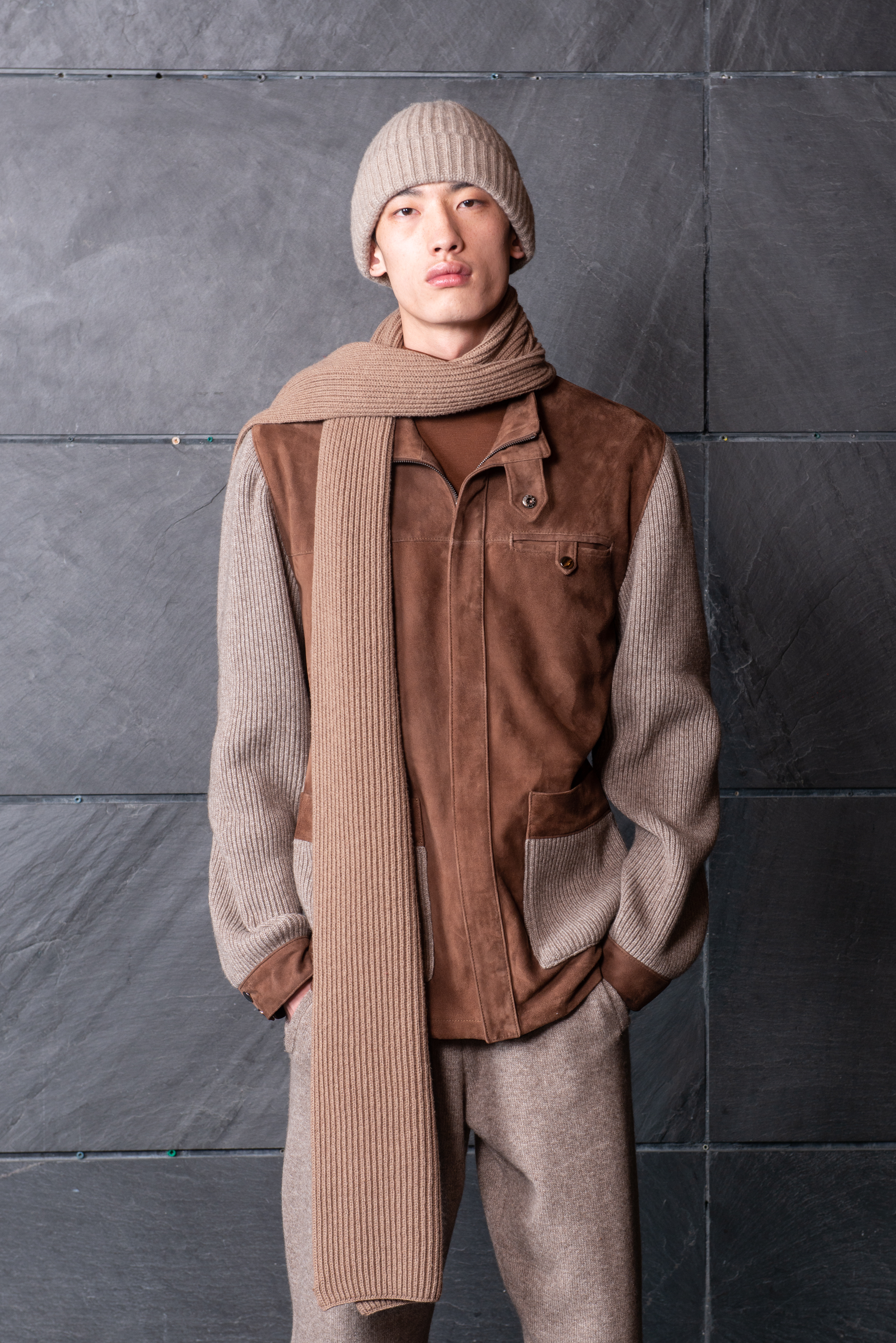 The impromptu capsule collection also signals that Li is from a class of young Chinese designers whose parents prefer they don't follow in their footsteps back home, instead lavishing them with near-unlimited resources to achieve their dreams in America. Still it's impossible not to notice Victor's still has his family in mind. Li's father is considered a notorious, reclusive force in Chinese investment; he's the man forever firm in the suit, weathering another storm. Victor Li, the man and brand, are all about layers that cloak the body with voluminous softness, never betraying the steel of the man underneath. Over the weekend, Li, who found his mettle living in America unchaperoned as a teenager, in high schools in Maryland and Harlem, used his vulnerabilities to his advantage.
He was reminded of his first day of high school, sharing a bag of candy with his new classmates but unable to find the words. "It started a conversation," he remembers, even if it was just, "what are you offering me?"
Every guest received that same embroidered sweatshirt and beanie, accompanied by a letter. It was written on washi paper Li had sourced in Kyoto, and was scripted by the calligrapher Katrina Centeno-Nguyen, whose cursive swirls across runway invitations for Burberry and Chanel. She spelled out Victor's shyness–that he won't have much to say this weekend, to just grab ahold of him if you're feeling the urge.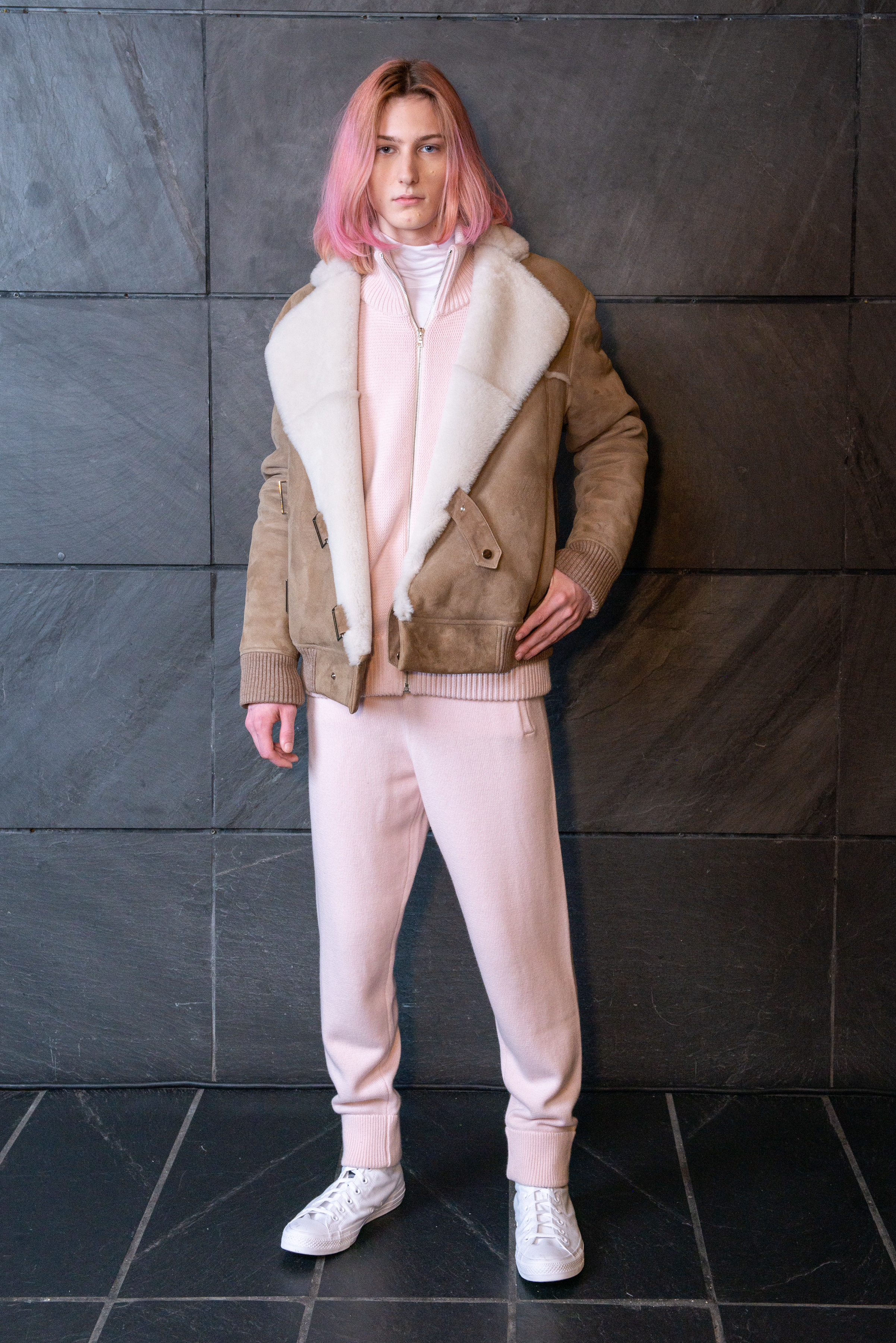 They took the candy, and they didn't disappoint him, immersing him each night in the gossip of designers who get their clients all wrong or take them for granted, how they're exhausted by the new Celine that can only rise past the thighs on Timothee Chalamet; how Tom Ford bow ties are over, because they're stuffed with styrofoam that always pokes out and ruins photo ops; how designers still have the nerve to send Christian Bale patterned shirts.
After the holidays, more stylists started to pull pieces for nominees and presenters. And with the first red carpets of the new year came the first payoff: Matt Bomer in a contrast-stitched suit at a Golden Globes party. A few weeks later the stylist for Tyler Hubbard of Florida Georgia Line saw a Victor Li suit on Instagram and reached out. Soon after, Hubbard announced his second baby, then performed at Clive Davis' pre-Grammy party, in a kimono-inspired slate blue suit, tied closed with a diamond lambskin strap. He looked like a man unafraid to wear his joy on his sleeve.
Tagged: