Zendaya and Simone Leigh Reunite for a Bad Bitch Link-Up in LA
GARAGE went West to toast the Issue 17 cover stars with an intimate dinner at Chateau Marmont.
Earlier this week, GARAGE celebrated the release of our latest print issue with an intimate dinner in Los Angeles at Chateau Marmont's penthouse overlooking Sunset Boulevard. The evening was a toast to Issue 17 cover stars Zendaya and Simone Leigh, who collaborated with Ryan McGinley in creating a series of portraits inspired by Leigh's astounding sculptures.

The hosts, GARAGE editor-in-chief Mark Guiducci and Zendaya's creative director Law Roach were joined by GARAGE's Brian Phillips and Gabriella Karefa-Johnson, who entertained guests across the worlds of fashion, art and Hollywood, including actors MJ Rodriguez and Alia Shawkat, and director Spike Jonze; Robin Coste Lewis, poet Laureate of Los Angeles; artists Jordan Wolfson, Jennifer Guidi, and Alex Israel; Laura Mulleavy of Rodarte, and Greg Chait of The Elder Statesman; musicians Kilo Kish and Moses Sumney; MOCA director Klaus Biesenbach; model Jess Hart and writer Cleo Wade, as well as LA-fixture Lisa Love.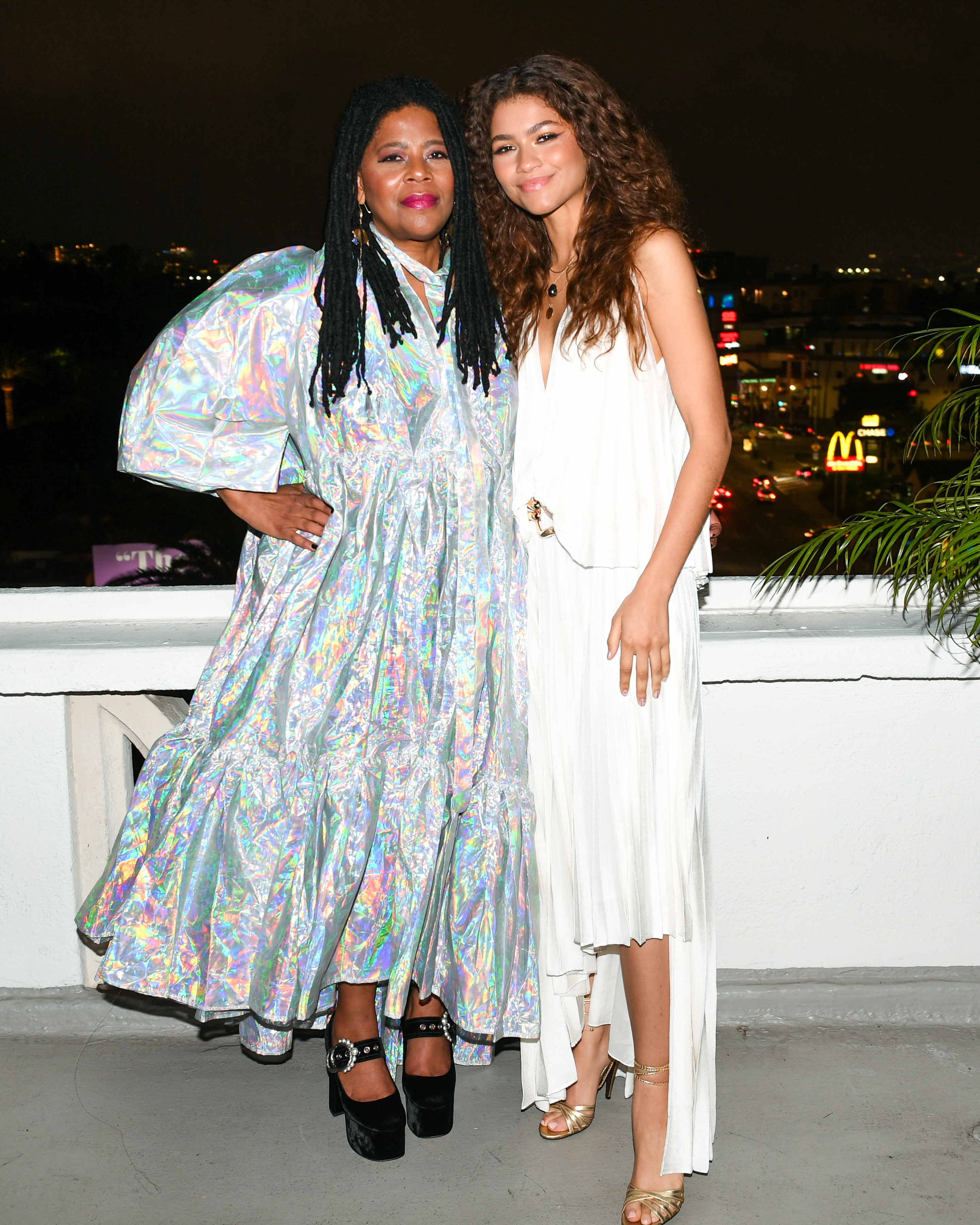 On the topic of their cover, Zendaya, who wore a white grecian dress by St. John for the festivities, shared with Leigh and Thelma Golden that she was over the moon when approached about working with Leigh. "When the opportunity presented itself, I was obviously extremely excited. Even though we do art in different forms, there's so much inspiration that could be gathered just by meeting someone and seeing their art, and seeing their work, and being able to be a small part of it. I don't think I had any expectations, I just felt like it was going to be inspiring and refreshing. I don't think I know very many people who do what she does, so meeting Simone and seeing her work and feeling like I was in some way becoming a part of her creation was magical and special. I felt very moved by it, and excited to be a part of something that was a different art form from my own."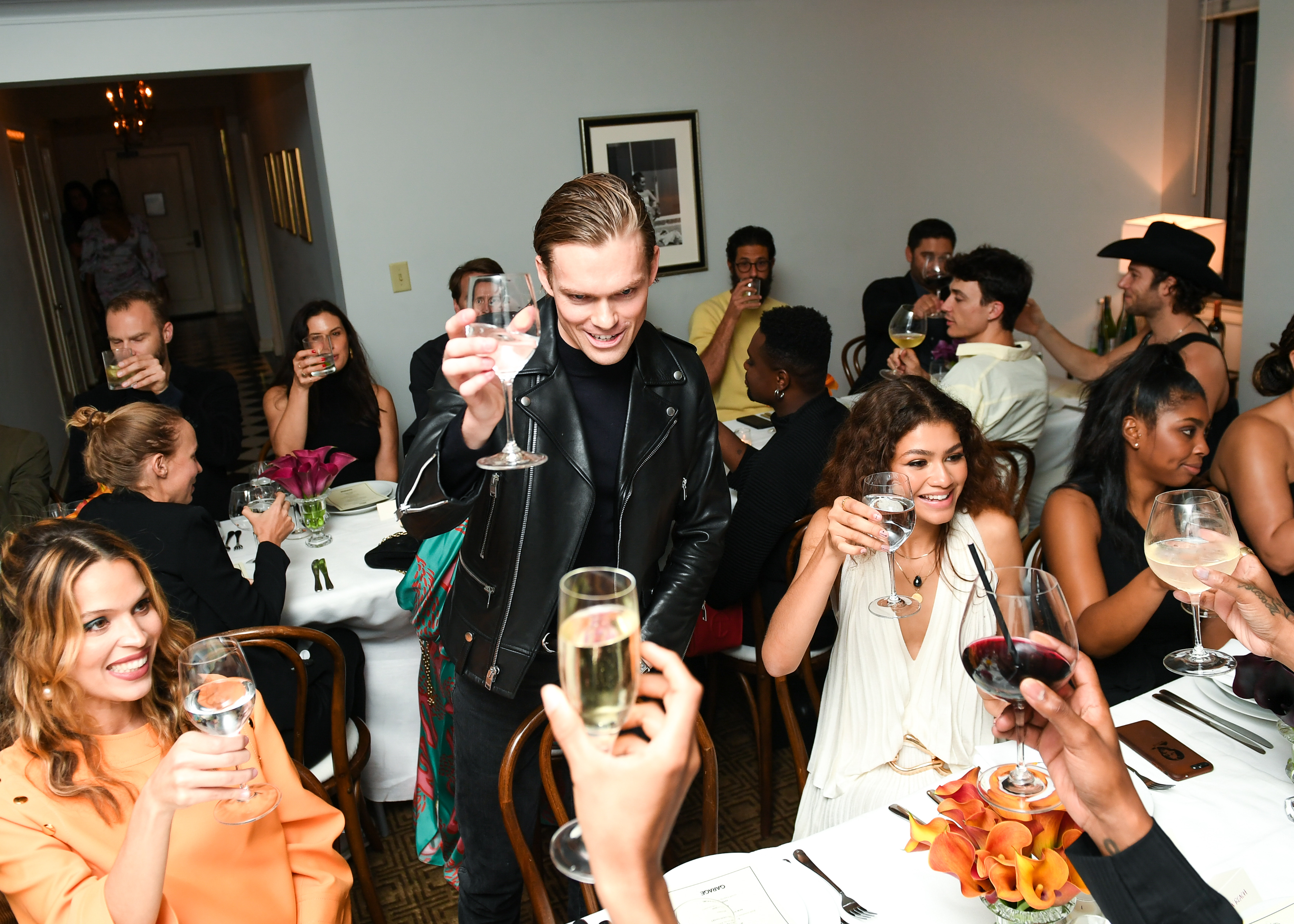 Leigh, who on Tuesday glittered in a show-stopping iridescent gown designed by CFDA/Vogue Fashion Fund winner Christopher John Rogers, was equally excited about teaming up with Zendaya. "I feel very lucky to be in a position to represent the strength and beauty of women. What's been difficult is walking this line where I don't want to essentialize the black femme experience. That's one of the reasons why Zendaya's work is really exciting, because it's so atypical of a role that would be given to a young black woman."