Photographed by Fabien Montique. Styling by Juliann McCandless.
Gucci Gang Is Redefining The French Feminist
This fashion influencer crew is using their platform to create a "Safe Place" for survivors of sexual harassment. Photographed by Fabien Montique for GARAGE. Styling by Juliann McCandless.
Photographed by Fabien Montique. Styling by Juliann McCandless.
There are two Gucci Gangs currently inhabiting the internet. You've probably heard of the hip hop supergroup that Soundcloud stars Lil Pump and Smokepurrp formed with Gucci Mane late last year. But if you live stateside, it's possible you've yet to encounter Annabelle Ferrera, Thais Klapisch, Angelina Woreth and Crystal Murray, the fashion-influencer foursome from France bringing Gen-Z perspective to the Parisian fashion space.

Their generation is more likely to engage with a brand for its social and political platforms and causes, rather than commercial appeal—so it's not surprising that the girls of Gucci Gang came together in 2016, around the same time that Parisian ideas of what fashion could be began to shift. In 2015, the collective Vetements shook the fashion world with an experimental and inclusive approach to clothing. "There is a certain energy in the air, a vibe," Demna Gvasalia told i-D that year, months before taking the reigns at the storied house of Balenciaga.
Since 2016, Gucci Gang has harnessed that new energy, their love of thrifty vintage, and an open-minded approach to style to earn a devoted social following. "Style is only about energy. There is no bad or good style," says Angelina. Now they too want to expand the conversation to help give voice to women surviving sexual abuse and harassment. Following in the wake of the #MeToo movement, Adwoa Aboah's Girl Talk, and the recently erupted scandal around R. Kelly, they're cultivating Safe Place, an online forum built to break the taboo of communication about challenging sexual experiences. They've shared their thoughts on the changing fashion landscape in Paris, online harassment, and social media's obsession with "effortless" French girls.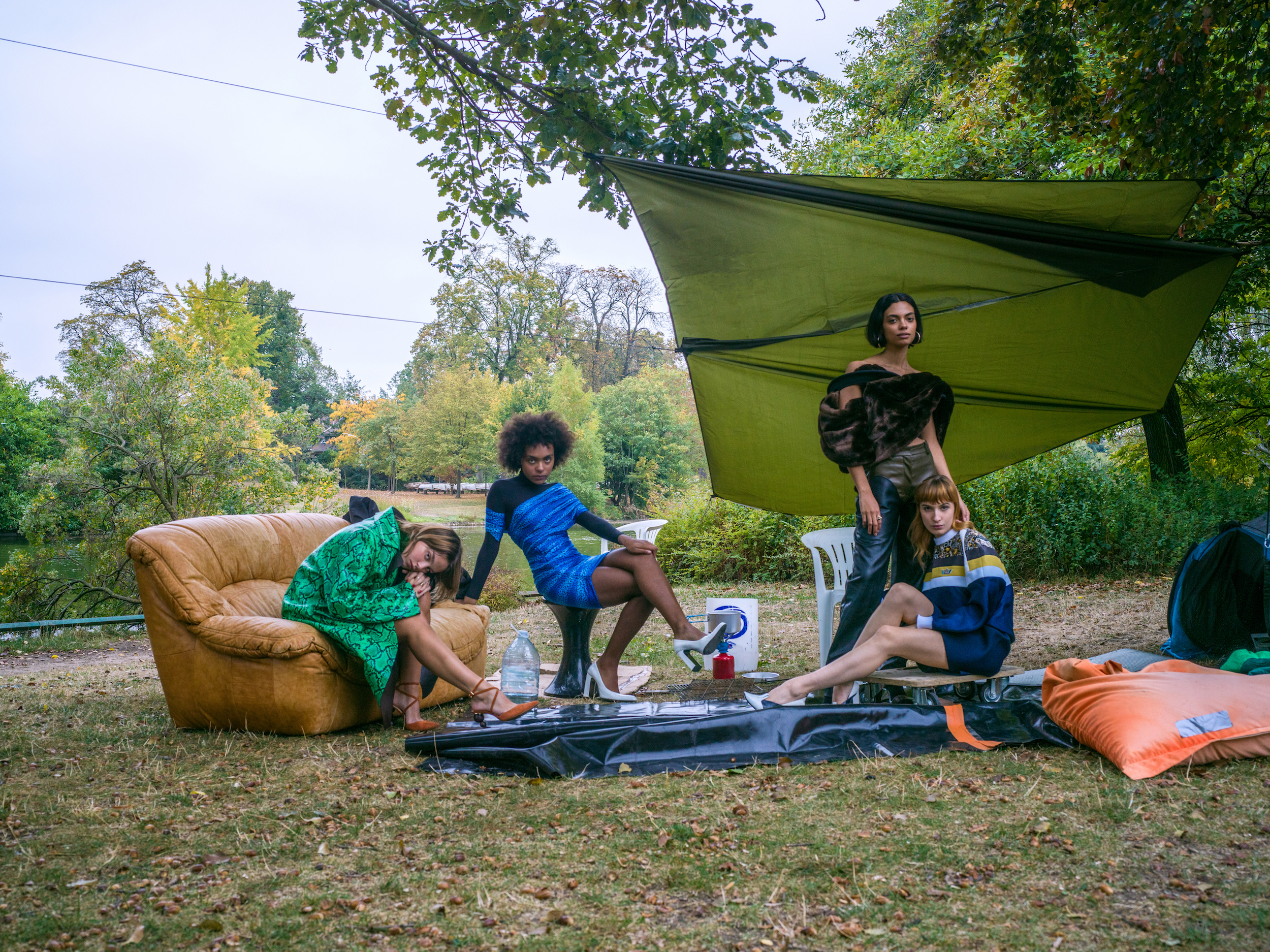 Has the culture of Paris changed since you guys first stepped out on the scene two years ago?
Annabelle: The culture of Paris has been evolving every day. The youth has a good energy, and they want to create. They want to be involved in everything at once—the art scene, fashion or even music and cinema.
How did you guys develop an interest in fashion?
Angelina: Thaïs, for example, always wanted to work in this industry. I remember this video of her at 5 years old where she says: "I want to create clothes and sell it. I want to work in fashion." For me, it was my mom. She's very stylish and has a lot of pieces at home, so as a kid I'd put on her high heels with a handbag and act as a lady for the camera. She also taught me that style doesn't go with money, you can be very stylish with 10 euro if you want to.
Tell me about Safe Place. What moved you to launch it?
Annabelle: It came naturally. We started this girl group when we were 13 and it slowly grew into more than a virtual thing. As teenagers we had our own personal "sexual problems", and ask our circles expanded we started talking more and more about sexuality. Little anecdotes from the streets. Once we put our minds and our diverse point of views together, we realized that what we considered 'little things' were actually serious aggressions. We also realized those aggressions were all too common. From there we just sat down, and thought about it. We had built this little platform for ourselves, and it felt right that we should give voice to these issues.
How do you guys handle harassment directed at yourselves? Have your reactions changed since you first became Instagram famous?
Crystal: I remember, I was around 13 and this one article came out about us, and we were like in the top 5 of the most trending stories on twitter. Just a lot of people vomiting hate, and saying really mean things. A lot of them were racist, even coming from other minorities. I was still in middle school, and I was not so confident back then, I didn't really had accepted myself as I am now, so I got really upset and cried for a while. And then it went away. It happened once, and I never got hurt after.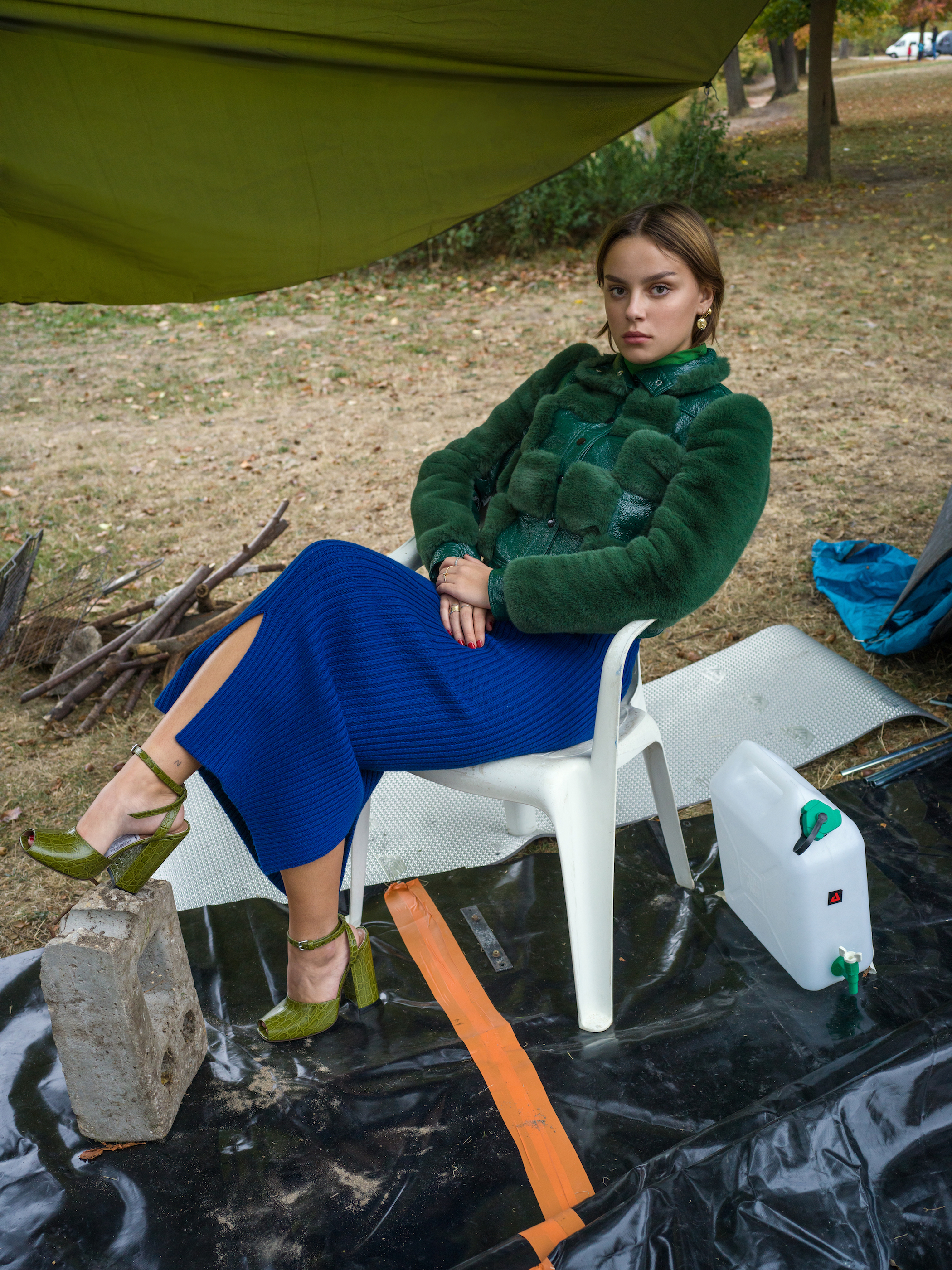 Based on everything you've learned, what issues do you feel are most pressing for young women in your community?
Annabelle: I think we've learned that there are two types of harassment—one that can be seen by everyone, and the one that is mental, like intimidation at work, or with people that are close to you.
How do you hope for Safe Place to evolve in the future?
Annabelle: To become a platform were you feel like you can learn something, with a bunch of different visuals that can make you feel good about your differences.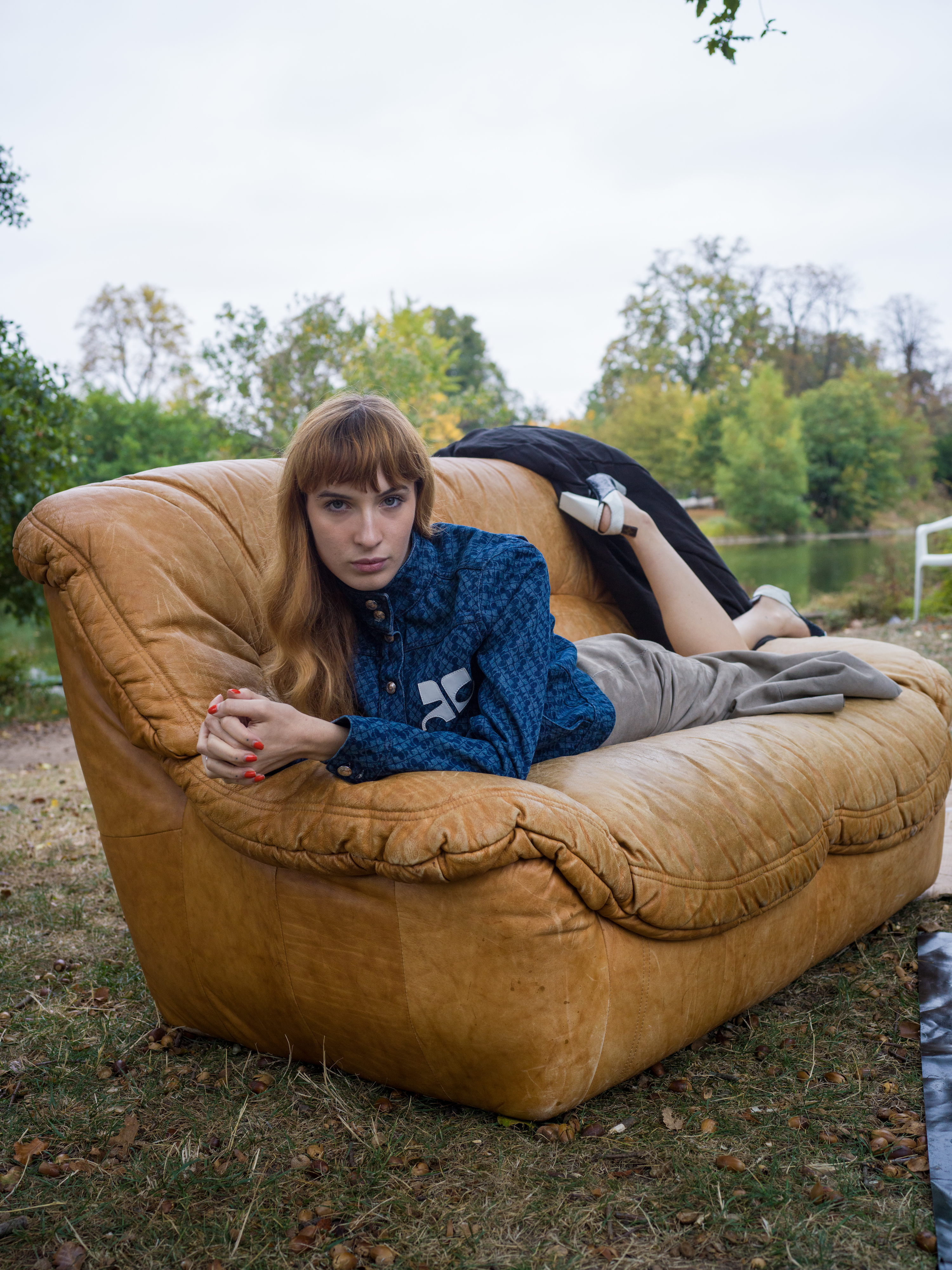 What do you guys think of the "how to be like an effortless French girl" obsession? I think a lot of American women are attracted to the idea of just being themselves..
Annabelle: It's good that women everywhere feel more confident in being themselves. In our international entourage, we became friends with a lot of strong confident women from different backgrounds. They come from various countries and cities and they are icons to us, and they are more confident than a lot of French girls we know. I'm not too sure if the cliché of the strong French feminist woman is a good thing to keep spreading. It probably puts the pressure on some French girls, who don't feel like this at all, and feel like they don't fit the standard. They also feel like they would have to work really hard to actually fit that standard, to stand out and succeed. I think that can become toxic. Women in general, are strong, they are not weak, they struggle, and it's part of life but not all of us want to be a Super-Woman, some of us just want to be.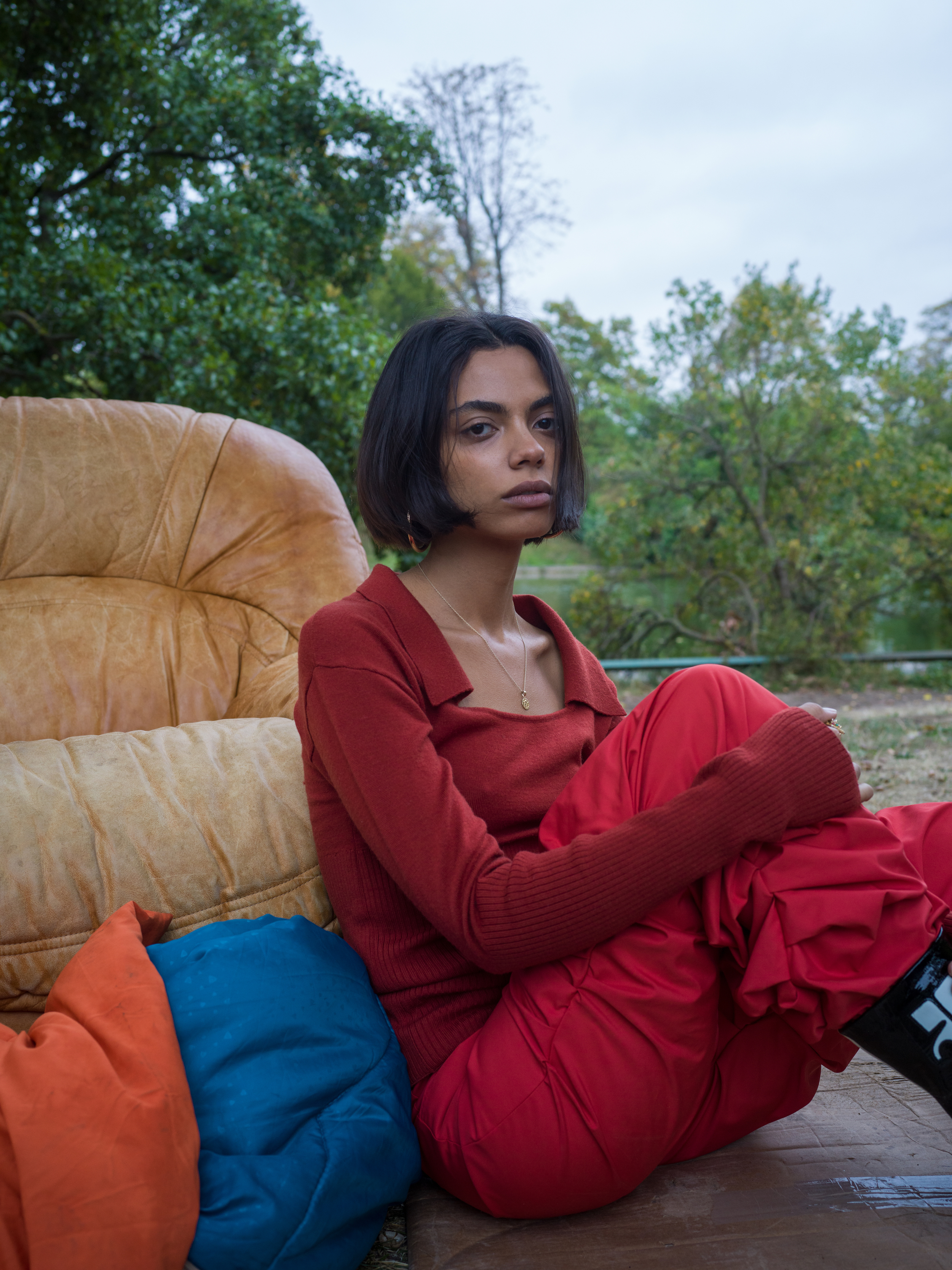 Now I need you guys to spill the tea on some of your favorite hidden shopping gems in Paris...
Crystal: I've got this shop that my mom has been going to for 20 years called Vintage 77, I always call her up when I have a birthday, or a party coming up. She always finds me a crazy vintage designer dress.
Annabelle: We also go often to charity shops like Emmaus and Guerrisol. We don't really buy new clothes;, there's already too much on the market.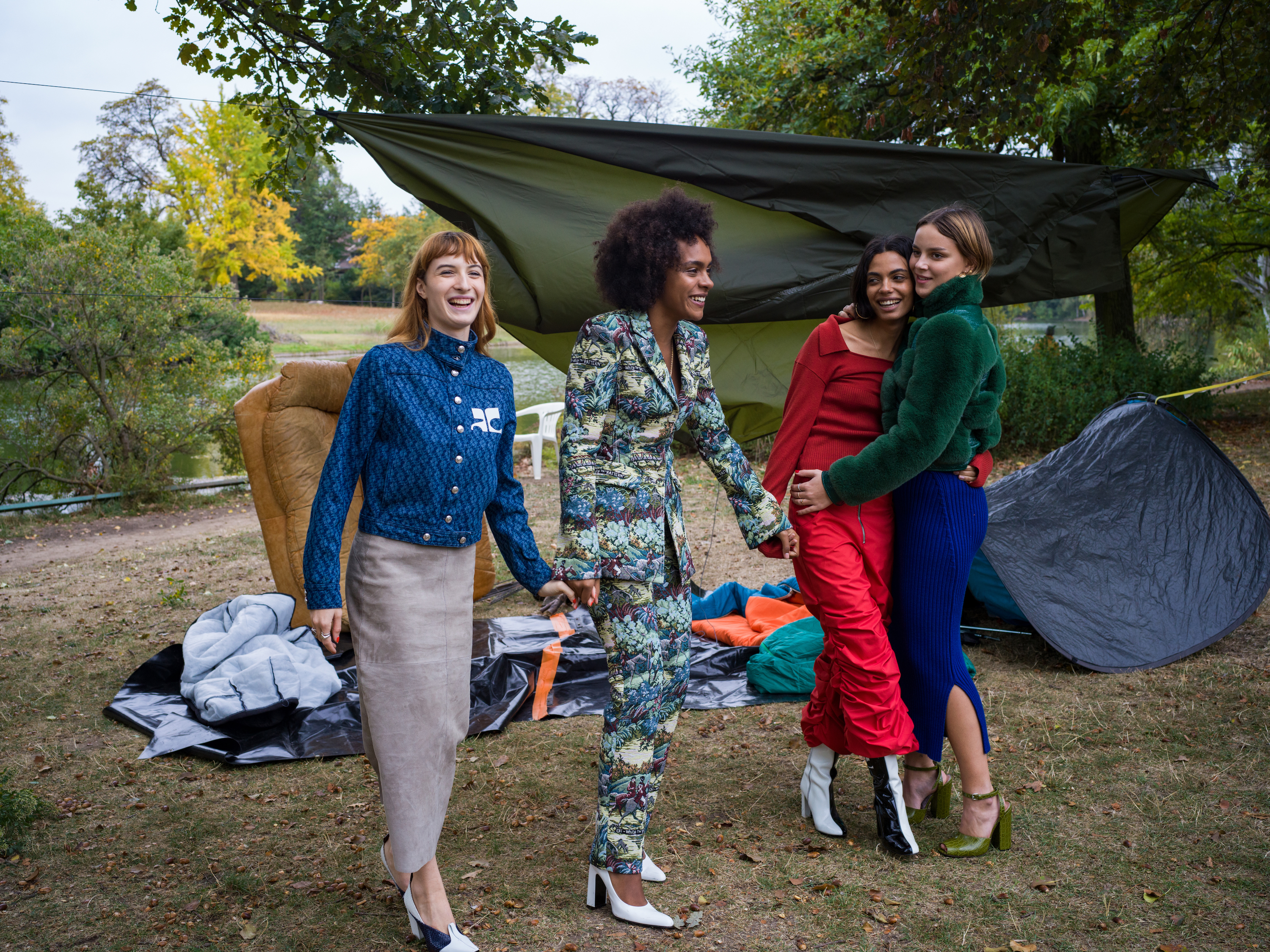 Additional Credits:
Styling assistant: Lea Pouillat
Set designer: Cécile di Giovanni and François Daumal
Production: Montique & Co / William Romeo