Photograph by Ashley Tyner.
Gabrielle Richardson Knows What's Really Radical
The model, activist, and Art Hoe Collective member has taken the fight for better representation in the worlds of fashion and art into her own hands.
Photograph by Ashley Tyner.
In one palm, Gabrielle Richardson holds a flourishing modeling career, having worked for the likes of Marc Jacobs, Adidas and Calvin Klein, all while maintaining a devoted Instagram following dying to see reflections of themselves in @fridacashflow's most recent self portrait.
The other hand is busy gaining an ever more expansive reach in the art world as a pillar of Art Hoe Collective—the "safe multifaceted platform for marginalized groups" launched in 2015—that has helped spark a serious movement toward creating space and critical respect for artists of color in a largely white, male-dominated art industry. Gabrielle, alongside fellow founder-friends Mars and Sage Adams saw a need not only for other people, but for themselves. "When we were on Tumblr there would be always so many amazing paintings, sculptures, performance pieces, et cetera on the platform. But if we were ever to go to a museum or any traditional, institutional gallery, we really couldn't see ourselves represented. So we just created it using the tools we have."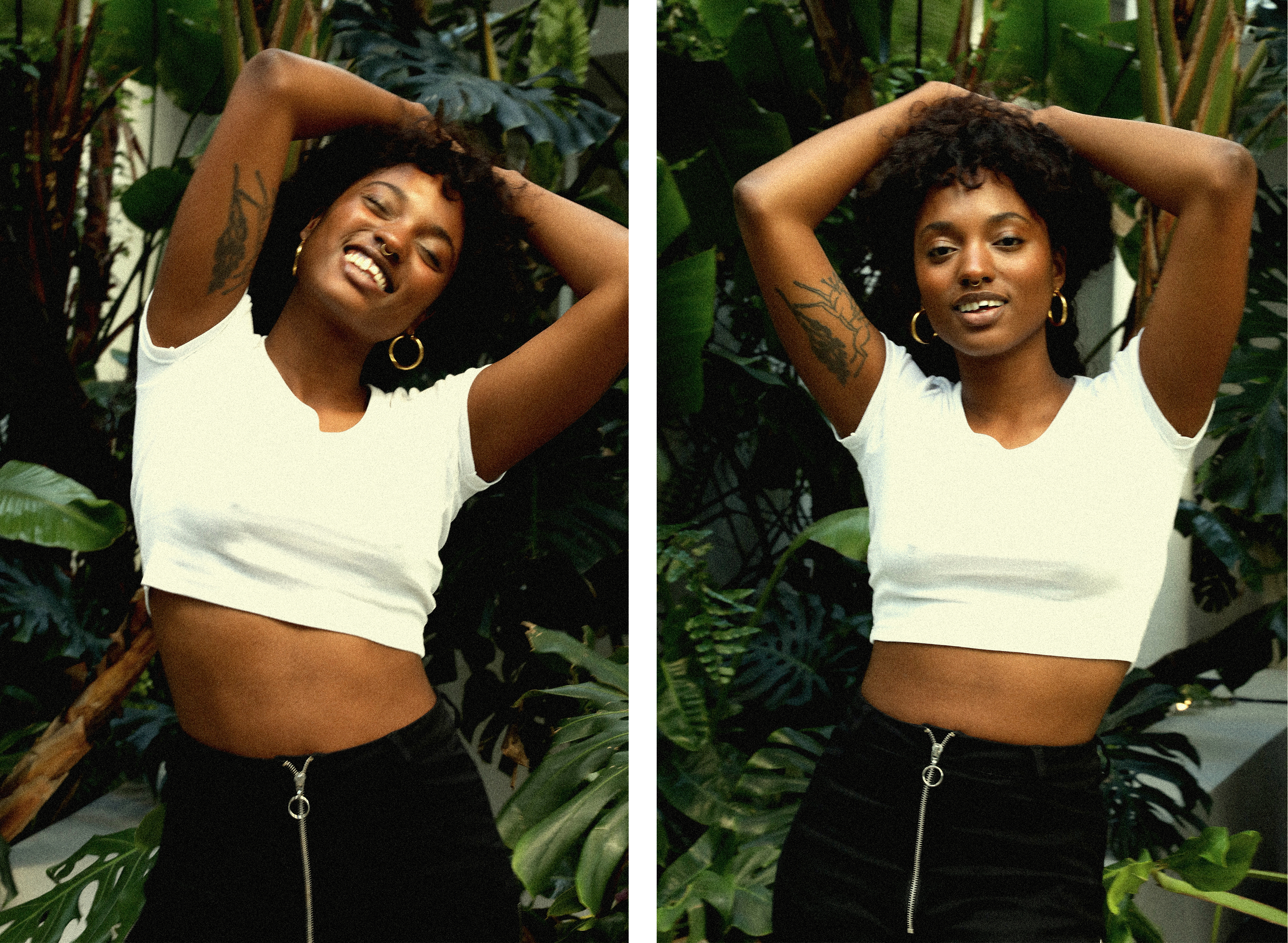 Art Hoe Collective's submission-based model allows them to curate works to their Instagram from as many artists as they please, sharing points of view that often wind up silenced. Even just four years ago, she couldn't see any future for herself as an artist in a museum or in a gallery. "I really could only see that online and I felt like I was validated through that work." Now that Richardson is scooting her self-made chair up to a place at the table as a curator, her own artwork has traveled from Tumblr—where the collective was born—to emerge in the gallery world, giving voice and validation to like-minded artists who also feel alienated from the establishment. As part of "Seeds", a group show at Philadelphia's Vox Populi gallery earlier this year, she presented a multi-media performance piece exploring notions of complex identity and black womanhood through painting, sculpture, movement, and a pomegranate.

I met up with Gabrielle at Miami's Shore Club during Art Basel week for a break from fair hopping, and it came as no surprise that she was most excited about what was happening on the fringes. "I really liked the (F)empower Miami Art Show. It was really amazing seeing so many people show up. There was poetry, there was music, there was performance art. It was just really beautiful because it was also mostly people between 17 and 25. The people who are the future.

She is working overtime to breed cultural diversity and cooperation, but believes deep and lasting change comes from a "by us, for us" mentality. Citing the scandal that erupted around Dana Schutz's painting of Emmett Till two Whitney Biennials ago, she explained that not only must we increase the visibility of black and brown bodies in museums and galleries, but we also have to ask whether there are black and brown artists painting or taking photographs of those bodies, in order to tell the fullest, most human story. "Who's creating this artwork? Are you only using their pain as a catalyst for your artwork? We can't just think about the artwork in itself as an island."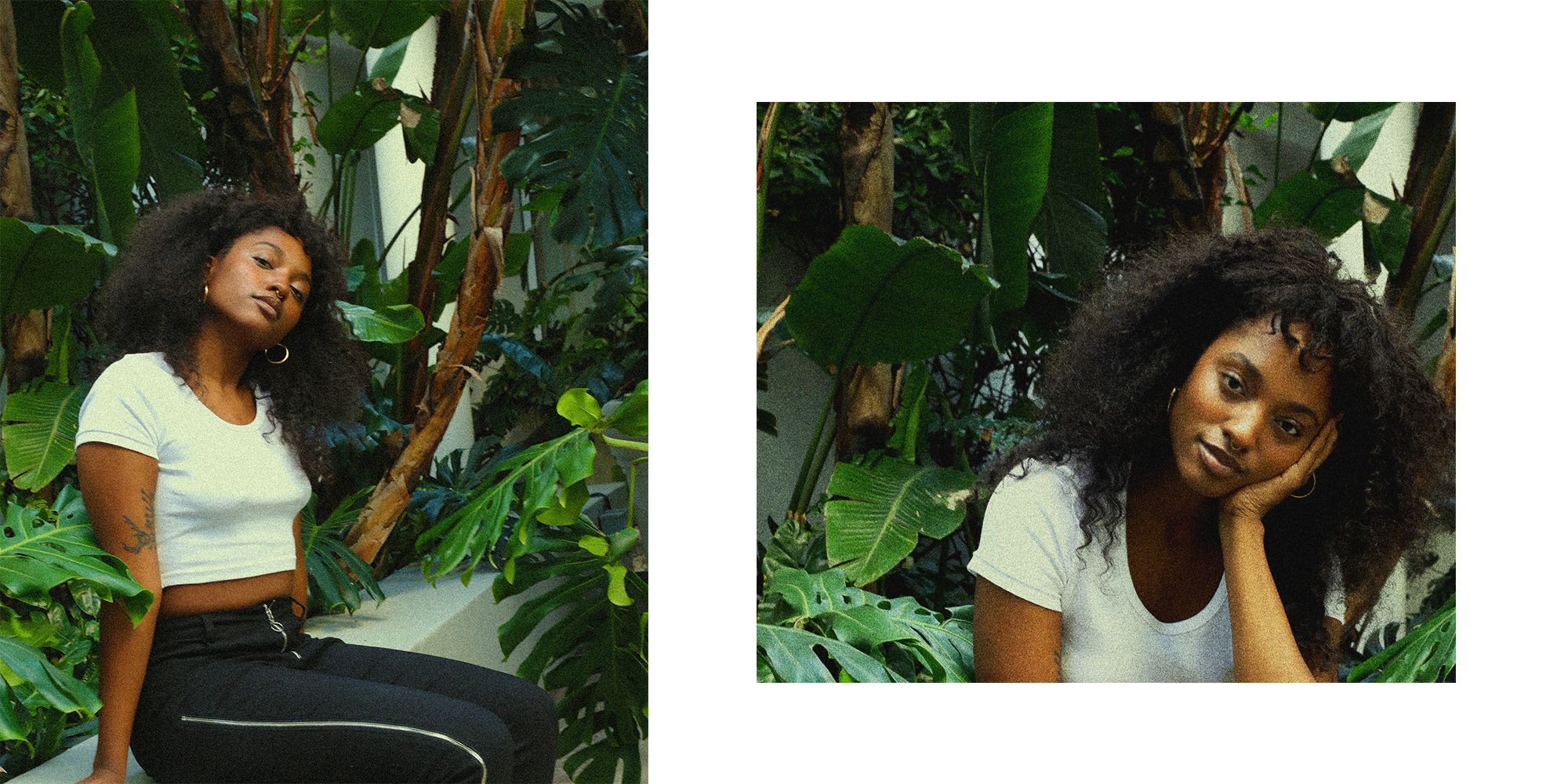 Still, she's received her share of backlash directed at the fact that Art Hoe Collective is a space made specifically to foster young people of color. "I've had conversations where people are like, 'There aren't that many black artists because there aren't as many black people in art.' I think that's a bold-faced lie. There are things you know, things you don't know, and things you don't know that you don't know," she said.. "They'll call me a racist and I'm like 'Hm, I don't think that's what's happening here.' But unless it's constructive, I'm not going to even give it my time." She's too busy traveling the world and living between both coasts. "At first, it was just very terrifying for me. But now, I get a pride out of going someplace new and just observing all the different cultures and ways of life. And I think I can also put that in my work."
Next up on Gabrielle's calendar is an art show her team is curating in LA, which will ask what current social, political and even environmental shifts mean specifically for people of color. "The people of Flint, a majority of them are black. Or people who live in the areas where they build airports are mostly black people and people of color. The Amazon rainforest being cut down? It mostly affects people of color." This show will also be driven by submissions, ensuring that access to the space they've created isn't limited to a finite circle of friends, perpetuating the same issues they set out to combat. "Nothing can be really radical if it's not accessible."