A woman WORKS IT in an expensive fur coat! Photograph by Bloomberg via Getty Images.
In Honor of Manafort's Verdict: The Most Expensive, Corruptible Jackets
Rated by corruptibility!
A woman WORKS IT in an expensive fur coat! Photograph by Bloomberg via Getty Images.
Former Trump campaign chairman Paul Manafort was found guilty on eight criminal counts yesterday, ending one chapter in a case that's sent shockwaves through the luxury ostrich-leather goods community. After all, who will keep the fine leather menswear industry in business now that Manafort is officially headed to prison (and Buzz Bissinger has curbed his leather addiction)?

Unsurprisingly, the $15,000 ostrich-leather coat that has become synonymous with Manafort's crimes wasn't exactly a standard purchase. Maximilian Katzman, whose father owns the New York menswear shop Alan Couture where Manafort purchased the garment, told Vanity Fair that the jacket "wasn't even initially intended for sale", but merely a display item intended to lure in potential customers.
In other words, Manafort fell for the oldest merchandising trick in the book.
Katzman refused to pass judgment on Manafort's sartorial predilections in an interview with GQ, saying of the former politico's penchant for five-figure animal hide, "Everyone's entitled to their own taste." (Hey, say what you will about Manafort's dumb, expensive choices—at least he wasn't stepping out in a Michael Cohen-ass plaid jacket.)
In honor of Manafort's coming imprisonment, we've put together a brief overview of bank-breaking outerwear fit for the corrupt campaign official on the go. We've also assigned them a "Corruptibility Rating" based on style, history, and I don't know, science, so that the corruptible consumers among you can make an informed choice.
Fendi's million-dollar fur coat. In 2015, Karl Lagerfeld made headlines with a sumptuous full-length, hand-painted metallic sable coat whose price tag came in at around $1.08 million, reports Racked.
Corruptiblity Rating: 4/10. It's sable, but it's art.
Michael Jackson's original "Thriller" jacket. The King of Pop's signature red and black leather jacket from the 1983 "Thriller" video fetched a whopping $1.8 million at auction in Beverly Hills in 2011.
Corruptibility Rating: 2/10. Real heads know there's only one "Thriller" jacket.
The "Infinity" denim jacket. This vaguely Hot Topic-reminiscent jean jacket boasts 24-carat gold studs, platinum detail and 129-carat diamonds and is a collaboration between Stuart Hughes and Karl Mathers of Lord Swagger, ok?! It retails for the incredibly normal price of €3.5 million (or just over $4 million).
Corruptibility Rating: 9/10. You could also just scoop up a denim jacket, hot-glue some studs on and wear it with Anna Delvey-level confidence.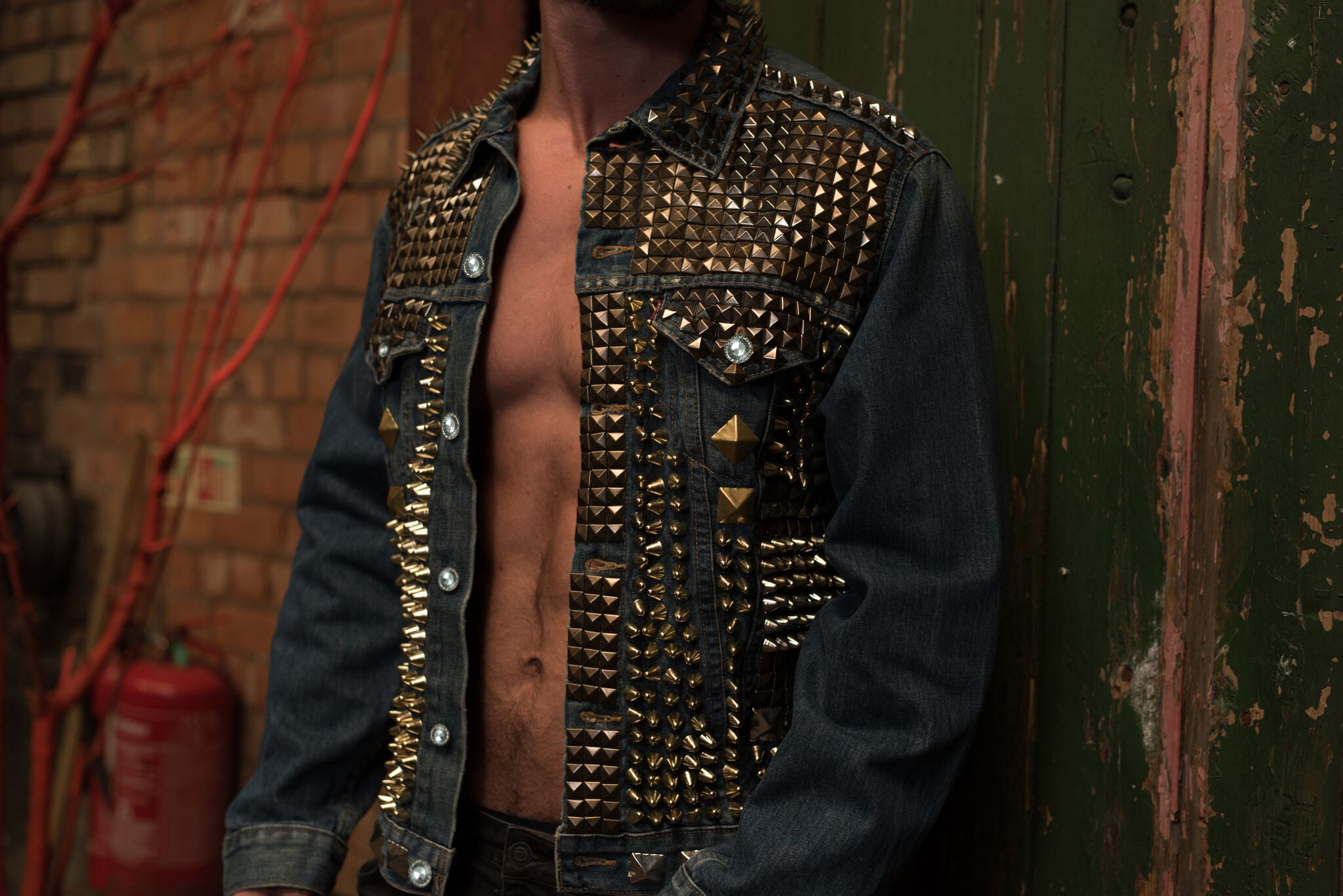 Silke Waro's "world's most expensive coat." This million-dollar fashion statement consists of 7,541 labels from designers like Issey Miyake, but it was made solely for display at the Graphic Design Museum in Breda, the Netherlands.
Corruptibility Rating: 6/10. D.I.Y. this bad boy with labels clipped from all your other illicitly purchased designer goods.
This $15,000 striped Pologeorgis coat. Come on, wouldn't you commit tax and bank fraud for it?
Corruptibility Rating: 5/10. True fur power is in the eye of the beholder.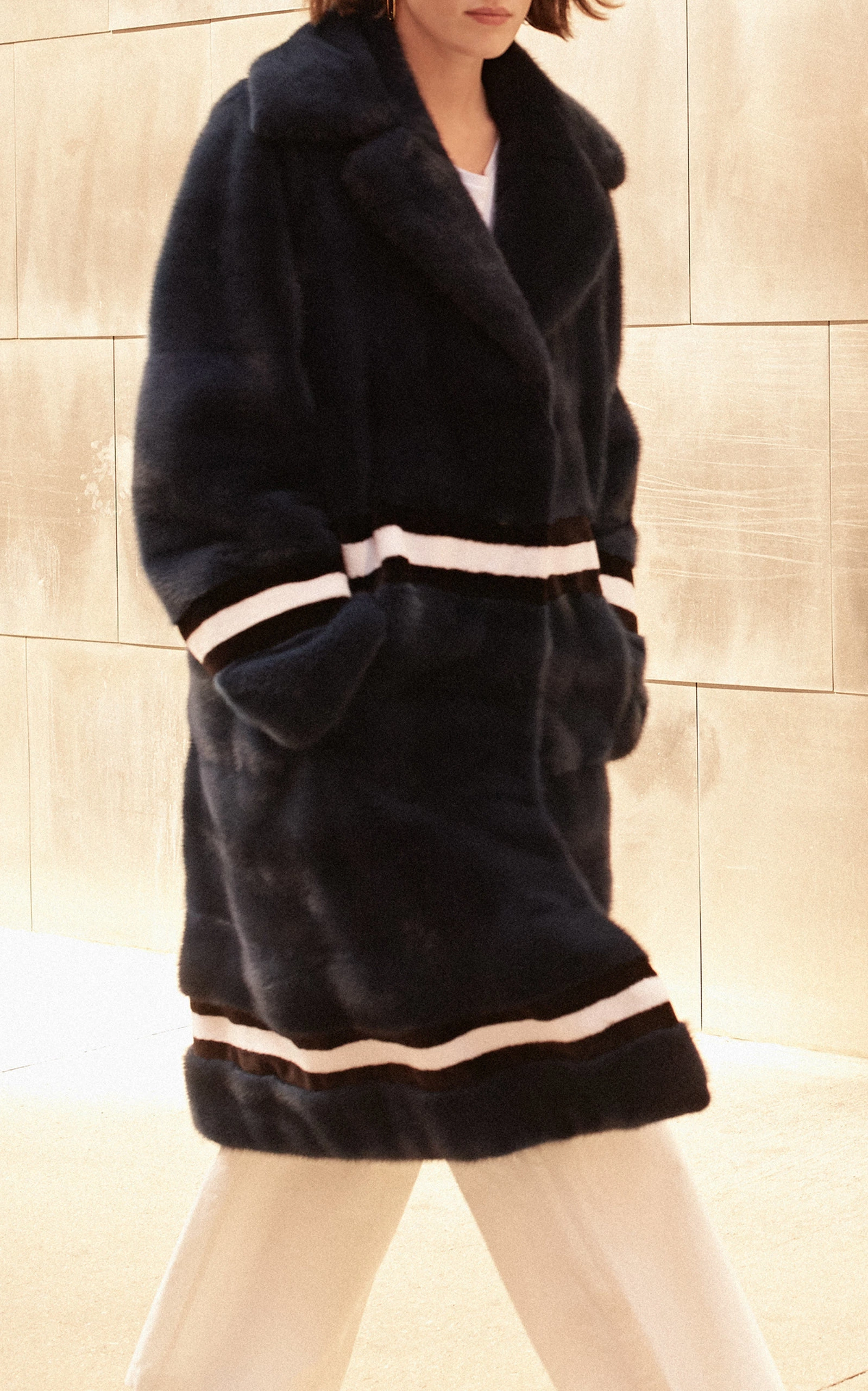 Supreme x The North Face Bandana Mountain Jacket. This one's a steal on eBay at just $8,000+ dollars for a hypebeast-meets-hiker look that debuted just in time for Fall/Winter 2014. By Manafortian logic, you can't afford not to buy it!
Corruptibility rating: 11/10. Is anything more primed for corruption than the shady Supreme secondary market?! And don't forget: Manafort owned real estate on clout ally!