A Brief, Surprisingly Limber History of Celebrities in Toe Shoes
After Laurence Fishburne stepped out wearing Vibram's FiveFingers sneakers in Hollywood this week, we ask: why do celebrities love the utilitarian foot gloves to begin with?
On a Tuesday night in Hollywood, about a week after he appeared on the Ant Man and the Wasp red carpet in a futuristic red monochrome outfit, Laurence Fishburne strolled the Walk of Fame wearing a pair of Vibram FiveFingers shoes. The sneakers were the color of sand, with a thick, Mary Jane-style Velcro strap cinching the bridge of the foot, their segmented toes accented in clementine orange. Fishburne also wore a matching purple tunic and pants, plus sunglasses with thick black frames: it was A Certified Look. Although it looks like Fishburne is in 3018 and we're all in 2018, his adoption of the FiveFingers as a fashion statement also harkens back to the early twenty-tens—and might signal that the charmingly hideous foot-gloves are mounting a comeback.

The supple soles of Vibram's five-toed running shoe first touched this Earth in 2005. Originally designed for competitive sailors navigating slippery decks, the athletic footwear company began marketing them as ideal for "minimalist running," the trend of going barefoot or wearing barely-there sneakers to avoid ankle strain, inflammation, and a slew of other foot-related problems. (In 2014, Vibram settled a lawsuit for exaggerating the health benefits of the shoes, which are, at the end of the day, just shoes.)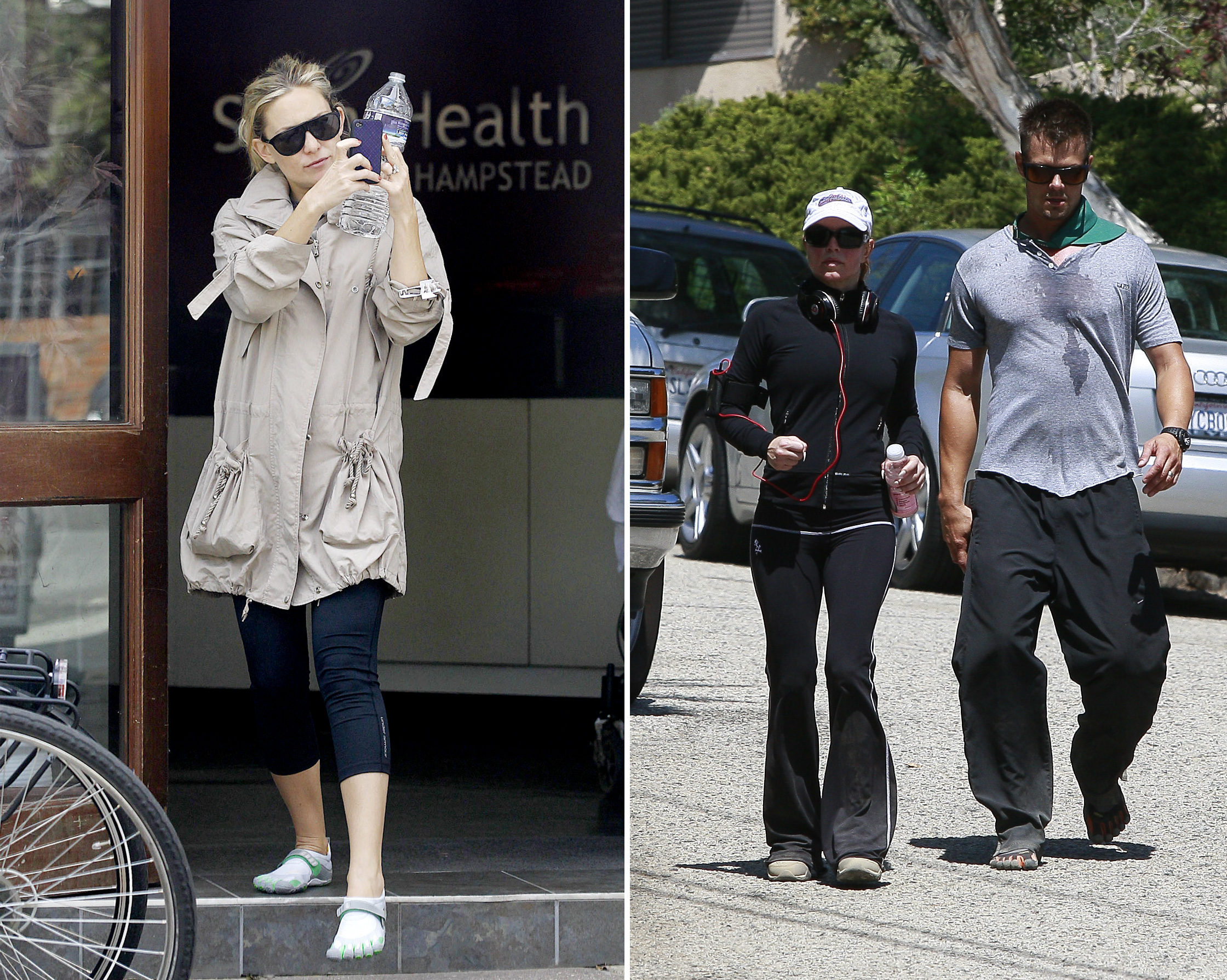 Still, the parti-colored foot sheaths caught on. In 2010, Josh Duhamel wore them out on a hike with Fergie, his wife. (The jury is still out on whether FiveFingers are so 2008 or so 2000-and-late.) The next year, Scarlett Johansson wriggled her toes into a hot-pink pair for a run with Sean Penn and Owen Wilson. Kate Hudson appeared at the gym wearing the sneakers in a gray and mint colorway, toting a ginormous bottle of water and what appears to be an iPhone 4.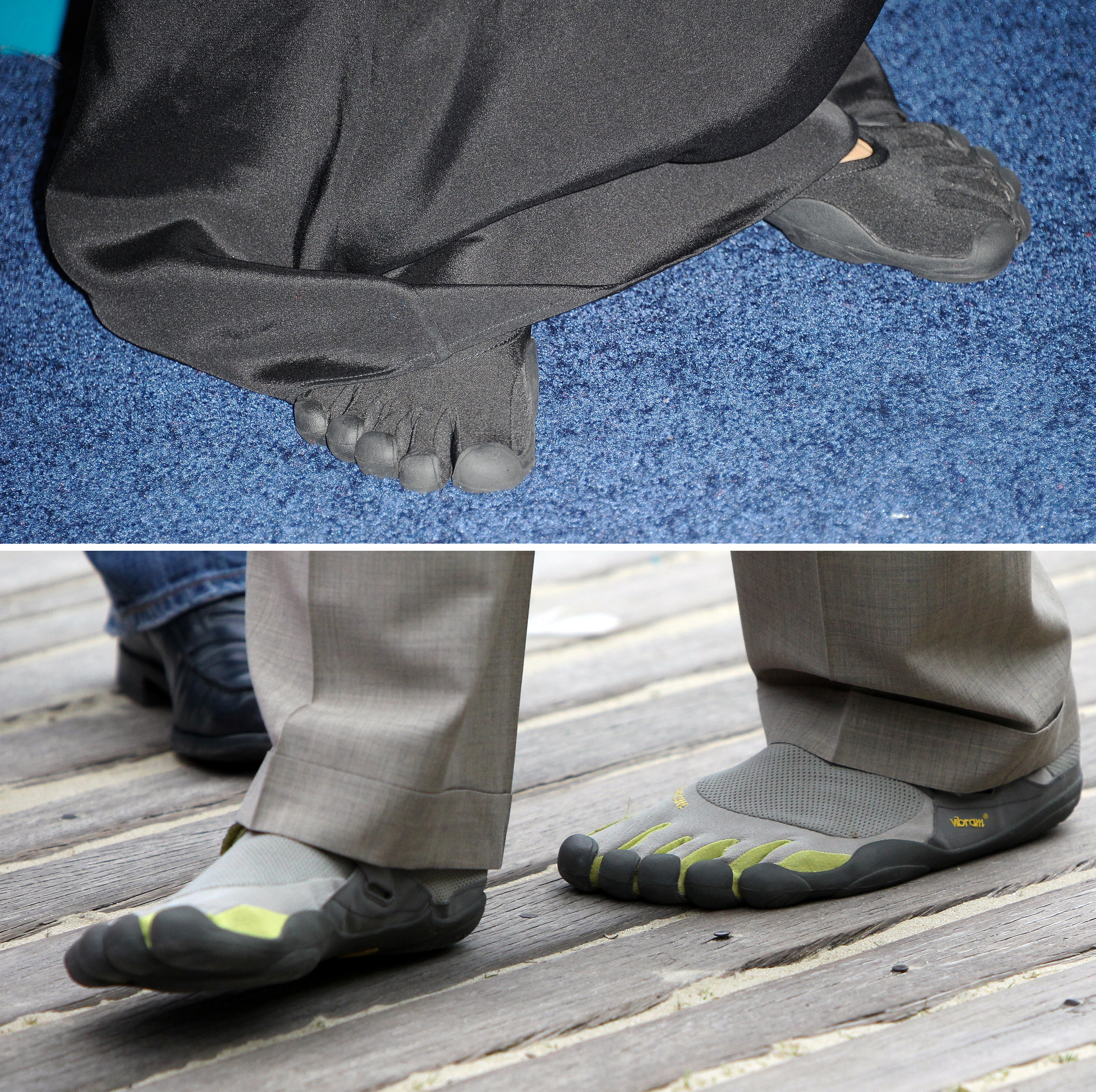 Then something strange happened: the FiveFingers jogged from the streets of Brentwood onto the red carpet. In 2011, Danny Glover wore a stone-colored suit and Vibram toe sneakers with lime accents to the Deauville Film Festival in France, and Shailene Woodley wore a black pair to a Golden Globes afterparty in 2012, hidden from view under a long, one-shouldered black gown with a sexy cutout. "Wear a pair of goldenrod Haivainas [sic], for fucks sake, but toe shoes?" fumed the blog Gawker.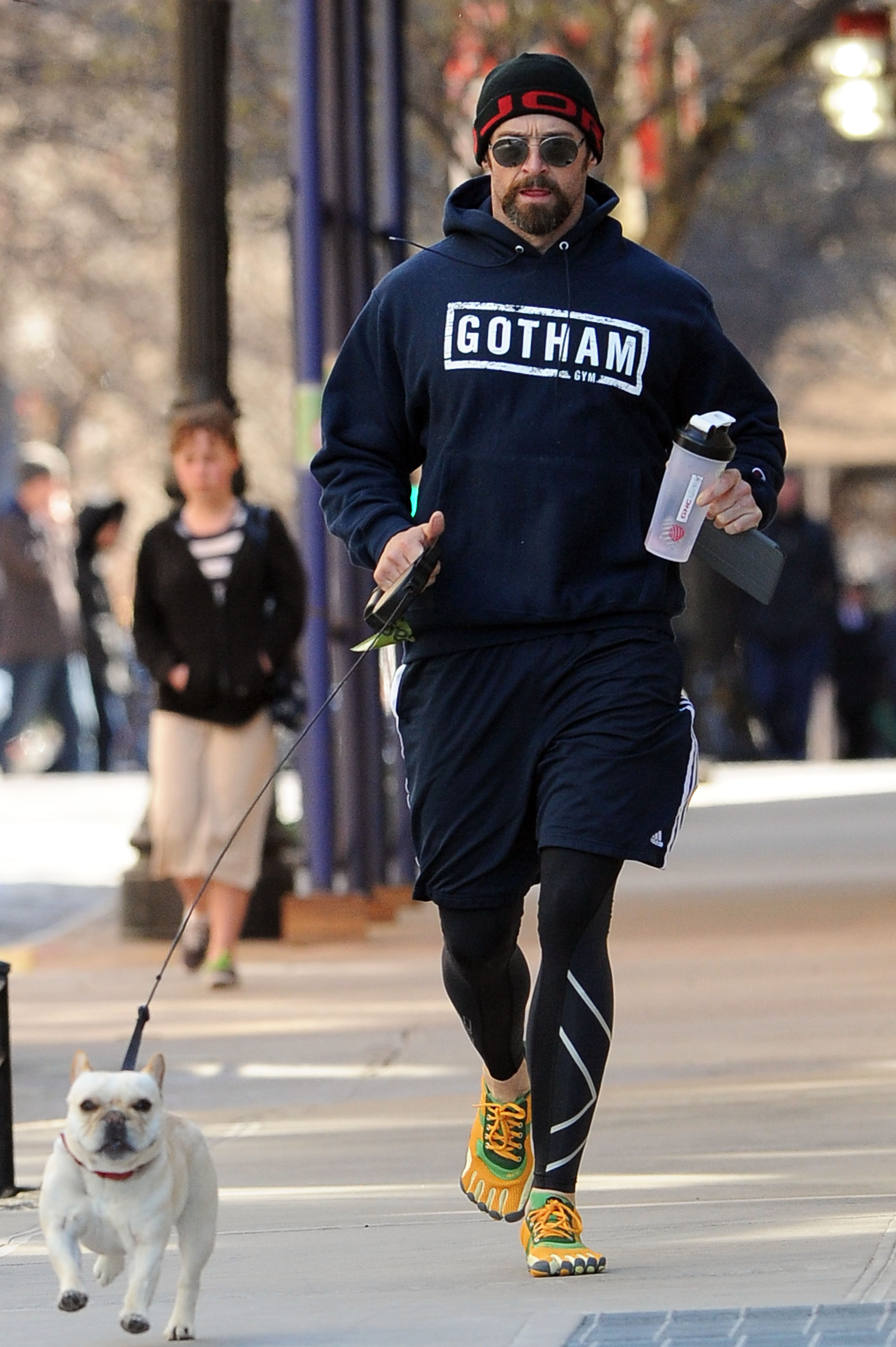 Hugh Jackman went jogging in a festive, mesh, green-and-orange pair of toe shoes in 2013. In one paparazzi shot, he wears a proto-Health Goth uniform of black adidas shorts over black performance leggings, a black hoodie, and sunglasses. His dog Dali runs next to him; sticking to the minimalist running trend, Dali opted to go barefoot.
Until their reappearance this week, it's been relatively quiet on the Vibram front since the first half of this decade. But contemporary fashion is all about swapping out classic elegance for tactical wear: see firefighter jackets, chest rigs, and Mylar blanket dresses. Maybe the real red pill move is to put the Tabi boots in the back of the closet and, like Laurence Fishburne, break out the FiveFingers.