Jo Berryman, Mykonos. Photograph by Shaniqwa Jarvis.
The Photographer Who Shot for Every Cool '90s Magazine Finally Has a Photo Book!
See Shaniqwa Jarvis's masterful, intimate portraits from her new self-titled book—plus, an introduction by Jarvis's friend (and former classmate) Ryan McGinley.
Jo Berryman, Mykonos. Photograph by Shaniqwa Jarvis.
The following text, written by Ryan McGinley, is an excerpted introduction from Shaniqwa Jarvis. The self-titled book of Jarvis's work, published by Baque Creative Press, is available here.
"We're going to go crazy, because you look like you know how to have fun." That's one of the first things I remember Shaniqwa Jarvis saying to me when we were students together at Parsons School of Design in the late '90s.
Shaniqwa was from the Upper West Side of Manhattan and I had just moved from New Jersey to the East Village. We bonded over rap (specifically A Tribe Called Quest) and Chinese food. Throughout college she taught me a bit about "The New York Hustle." I'd never met a person who had more jobs in the industry than Shaniqwa. While at school she interned at Trace and PAPER magazine, plus she taught swimming. After Parsons Shaniqwa worked for Steven Alan, Time Out, Newsweek, and Elle. She worked as a photo editor and producer where she was able to get behind the scenes in the industry. All the while, Shaniqwa obsessively took her own photos, something she'd been doing since she was a kid. In high school she meticulously catalogued her friends—in locker rooms, on public transportation, doing their best imitations of the artists that inspired them.
When Shaniqwa and I met, she was one of two black photography students at Parsons. Then and now, we still talk about the challenges of being a black female photographer. Sadly, she tells me that sometimes when she gets hired it's the first time that particular editor or art buyer has ever hired a black woman to photograph for them. She loves that the industry is taking note of the lack of diversity and attempting to rectify that.
Shaniqwa's vision is born from varied photographic influences and music. Always music. Some of her favorite musicians include Depeche Mode, Bjork, Buju Banton and the Smiths. You can almost feel a musicality in her images, they are the result of a syncopated duet between photographer and subject. Final selections land on a harmonic crescendo. Two of Shaniqwa's biggest photographer heroes are William Eggleston and Carrie Mae Weems. Shaniqwa's nude portrait of breast cancer survivor Ericka Hart evokes Weems' goal to represent excluded subjects, speaking to their experience through photography. A serious image of Trayvon Martin's brother Jahvaris shot in Shaniqwa's studio and a portrait of rapper Cardi B wearing a gold robe both recall the reach of Eggelston. In these photos Shaniqwa manages to capture disparate worlds and emotions in singular images that speak to both the pain of disenfranchisement and the glittering optimism of hope and possibility.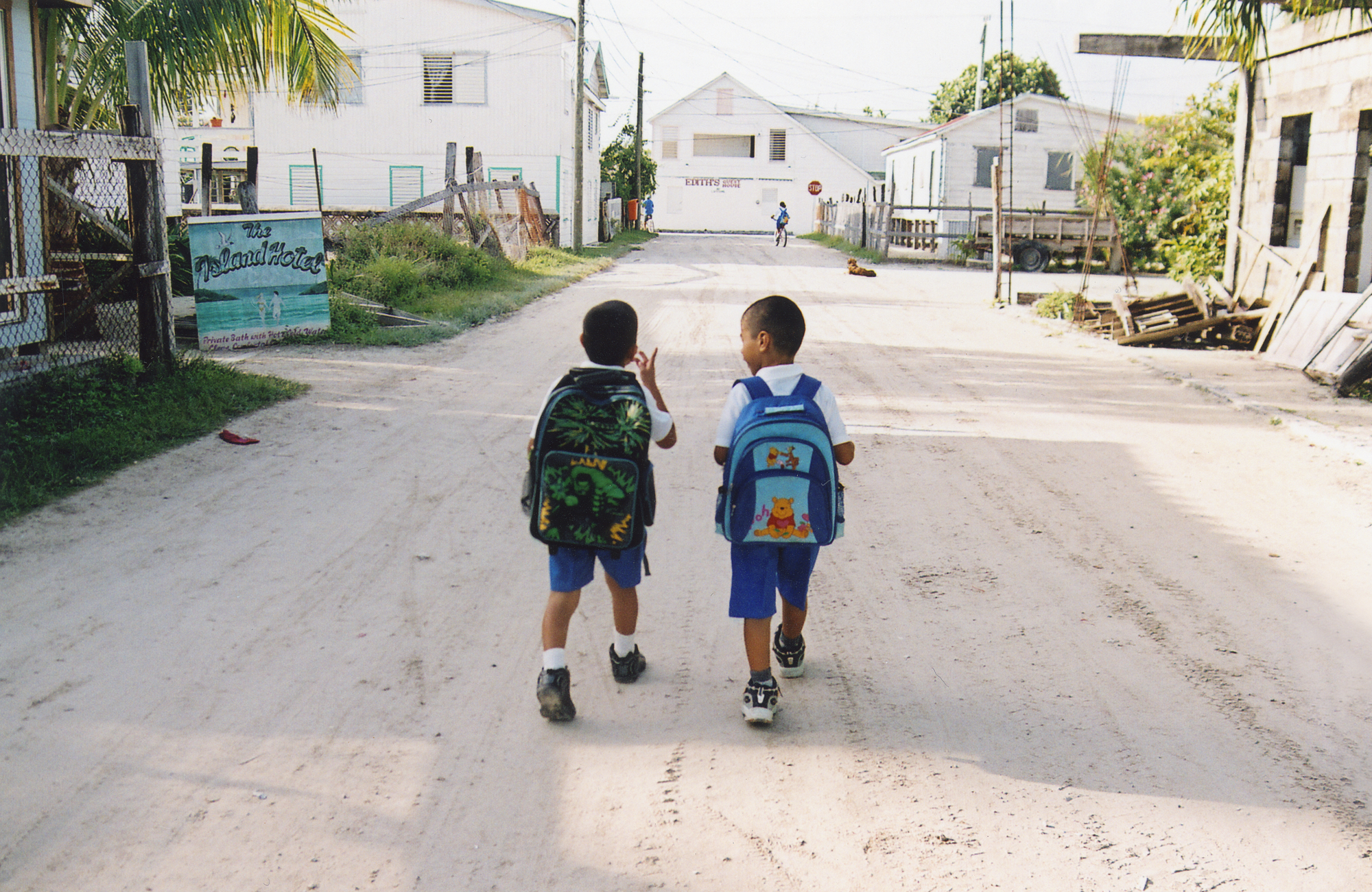 Shaniqwa photographed me for her "bathroom series"—captured between 2002–2003. Like all wild art school kids, we would frequently be out downtown, partying until 4 am. At some point in a night, Shaniqwa would scoop you off the dance floor and shoot your portrait in the bathroom. For a few moments that small, dirty space would be her private little studio, just the two of you. She connects easily with people and as her photos show, she has an ability to capture connectedness. I especially like the kids. Children seem to lock in with her and vice versa. I can tell she loves their innocence and honesty; she tells me she loves their emotion and realness. People of all ages love her vibe and want to do things for her.
The photos in this book were taken all over the world and are a combination of personal work and commissioned outtakes spanning twenty years. Some have appeared in magazines like Vice, Riposte and New York, some were shot for brands like Nike and Supreme. Always, Shaniqwa's female gaze lands her subjects into a different perspective, one that can present a more human side of their personalities. I often like when a good portrait makes me think, "that person's cool, I would hang out with them." My favorite self portrait of Shaniqwa in this collection is of her wearing vintage Cazal sunglasses—one look at that, you'll see what I mean.
Her subjects let down their guard and allow Shaniqwa to capture them as they really are. You can see this within the wide range of our heroes pictured here; whether it's Shane MacGowan from the Pogues laying in a bed of four leaf clovers, George Condo in a fur coat or SZA standing on a red box with hangers below her feet, Shaniqwa is able to extract real emotion from her subjects. And like the De La lyric says, she "keeps it clean, like a washing machine."