The All-Time Greatest Dean & DeLuca Paparazzi Shots
A partial RIP to a celebrity-studded legend.
It's officially the end of a very specific Tasteful Rich Person Era; earlier this month, luxury food chain Dean & DeLuca announced it would be closing three of its nine U.S. stores due to debt problems. For almost five decades, Dean & DeLuca embodied the highest aspirations of the upwardly mobile, catering to foodies before the word even existed. Upper East Side dowagers loved it (to the extent that they loved anything), but so did their downtown artist's-muse granddaughters; and then, of course, there were the celebrities.
For a lengthy period of time in the early-to-mid-aughts, getting caught walking out of Dean & DeLuca with a coffee cup or signature grocery bag in hand was almost a celebrity rite of passage. Shopping at Dean & DeLuca showed you were down-to-earth enough to buy your own groceries, but fancy enough to care where your balsamic came from.
The closure of Dean & DeLuca doesn't mean the end of celebrities getting papped buying outrageously expensive food, of course; after all, Erewhon is thriving, and Whole Foods is alive and well. Still, it feels like a goodbye to Gossip Girl-era New York gastronomic indulgence—reboot notwithstanding—and in Dean & Deluca's honor, we've rounded up our favorite celebrity paparazzi shots at the soon-to-close food giant. (Not to be confused with Giant Food.)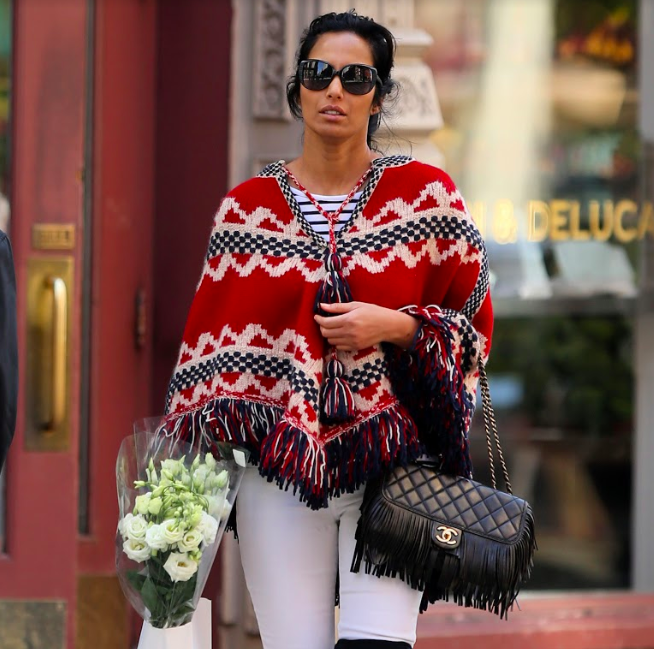 Padma Lakshmi.
Dean & DeLuca was an integral part of the Top Chef host's Sunday routine, which she described to the New York Times in 2009. "I go to either Kalustyan's or I go to Dean & DeLuca or I'll go down to Chinatown. I get a lot of ideas for recipes just by browsing. I'm a meanderer. I look at every little thing and read all the labels," she said.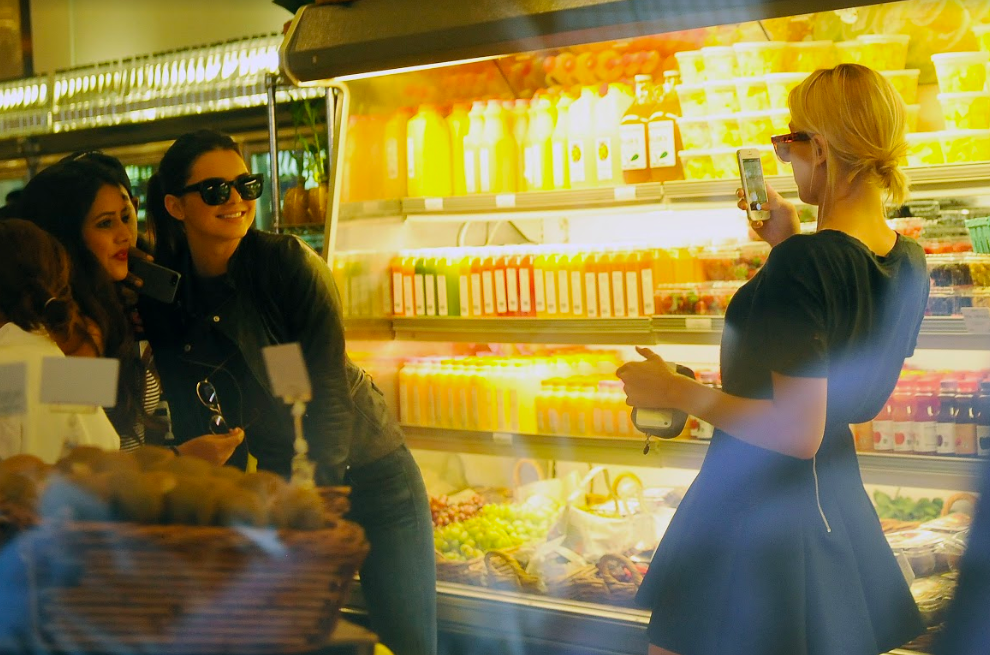 Kendall Jenner and Hailey Baldwin.
The two models graciously stopped for a fan selfie in front of the Dean & DeLuca Soho location's impressively stocked juice fridge in 2014.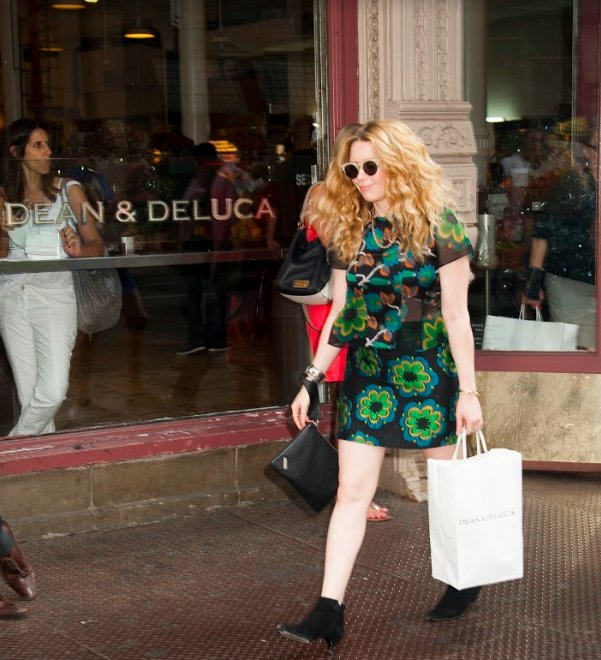 Natasha Lyonne.
In 2014, the actress told Elle that she bought a Dean & DeLuca Yule log to bring over to tha god Nora Ephron's house for Christmas; the only problem was, she showed up on the wrong day. Says Lyonne, "She was very nice about it. She was all like [ in her best Ephron impersonation]: 'It's all right, kid. It's a beautiful yule log, but no one's gonna eat it. You just come back tomorrow."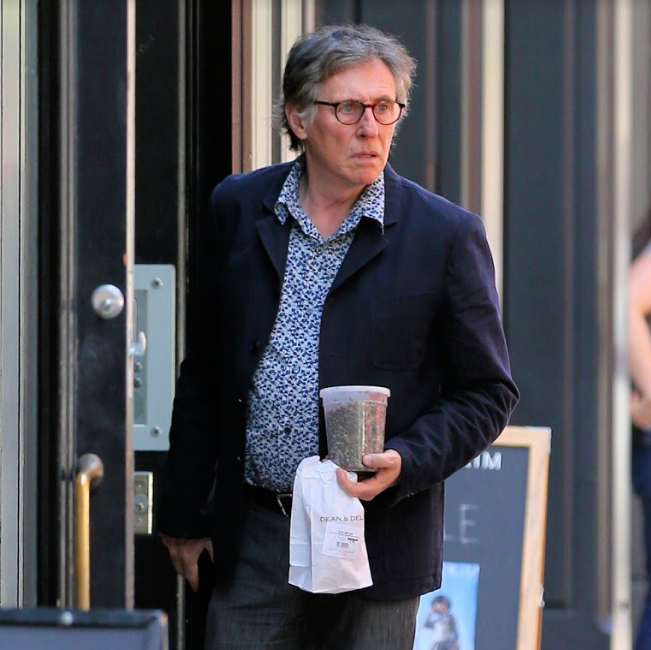 Gabriel Byrne.
Of course the world's most lowkey-chill Irish actor would be spotted outside of D&D, carrying his own...quinoa? Lentils? Some sort of salad bar situation, anyway.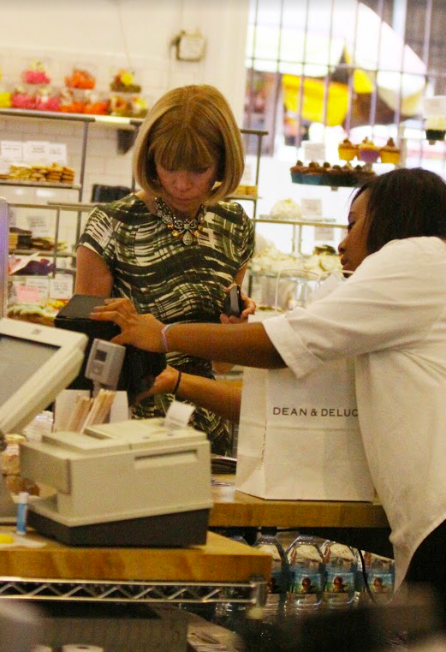 Anna Wintour.
If la Wintour is gracing it with her presence, it must be the Prada of grocery stores.
Cindy Crawford.
Late-'90s-era Cindy Crawford doing her own shopping? Iconique!

Chloe Sevigny.
Chloe Sevigny is inherently cool, so her walking down the streets of New York with a Dean & DeLuca bag elevates the store to cool(er) status. Twitter confirms: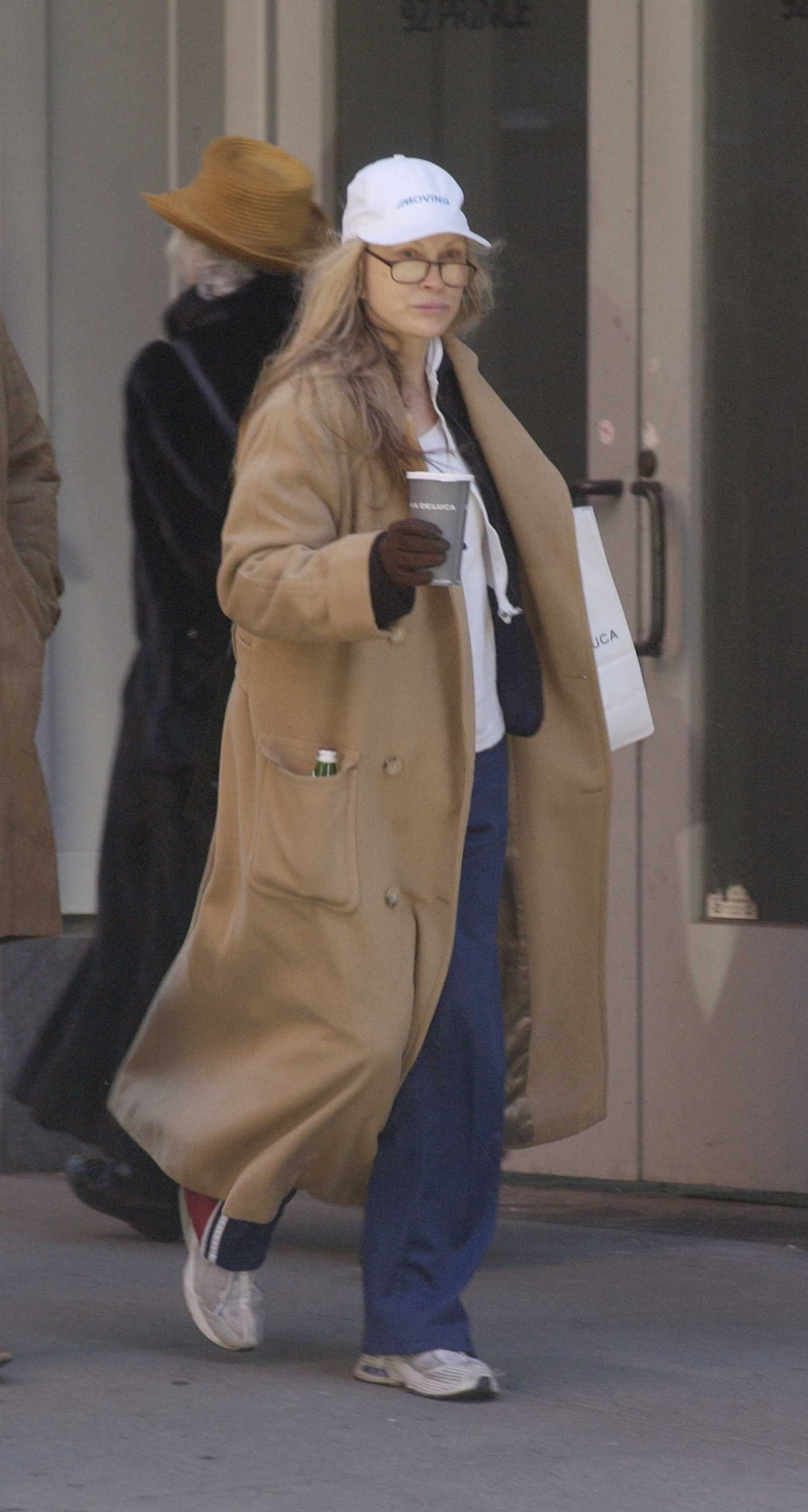 Faye Dunaway.
Those track pants! That hat! That coat! That Pellegrino pocket! I need it to be fall so I can shoplift this look from Dunaway like a bad Soho kid pocketing a Dean & DeLuca persimmon.