Performers at the Paradise Club, photo courtesy of the Paradise Club.
Can Studio 54's Ian Schrager Get the Cool Kids to Times Square?
The nightlife king's new Paradise Club brings an "apocalyptic energy" to New York's most touristy neighborhood.
Performers at the Paradise Club, photo courtesy of the Paradise Club.
Even at 72 years old, Ian Schrager is still the man about town. His latest comeback, since first co-founding Studio 54 with Steve Rubell in 1977, is opening a new nightclub in Times Square that could very well be the sequel to his raucous disco days.
It's true. Schrager, pioneer of the boutique hotel, the Lower East Side's Public Hotel and the subject of a documentary about Studio 54 which recently hit Netflix, just launched the Times Square EDITION hotel at the corner of 7 th Avenue and West 47 th Street. It has the five-star sleekness you might expect: white couches, reflective contemporary art and a Michelin-star restaurant. But it also has a discreet nightclub that is somewhat of an echo of Studio 54, a special place called the Paradise Club.
If you hop in the hotel's elevator and get off on the 7th floor, you'll instantly feel its magic—it has a ceiling of over 1,000 colored light bulbs, which change according to the mood, the walls are lined with murals inspired by Hieronymus Bosch. The crescent moon-shaped main stage is a throwback to the old Studio 54 stage, but here is crowned with what appears to be a lollipop-shaped runway that is part-strip club, part-catwalk.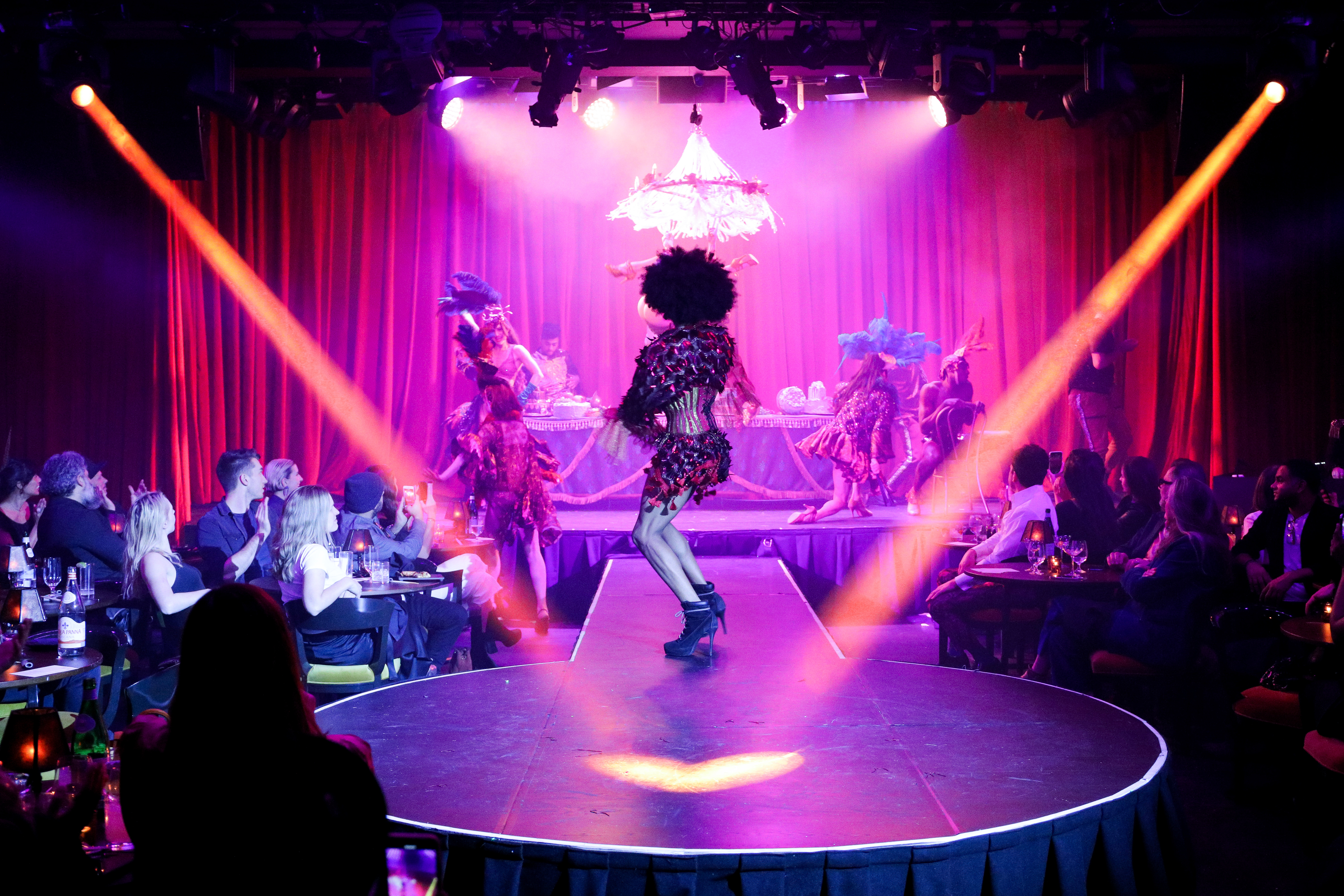 This is where the Bushwick dance troupe the House of Yes have their two-year residency, giving the space an artsy, avant-garde glow. Expect a mashup of dining and dancing; there is an ever-evolving menu of performance art and aerial acrobatics, met with caviar, a soul crooner dressed as a priest, masked erotica and ballerinas cascading to an opera cover of Nine Inch Nails' Closer. All the while, it's served alongside a two hour-long menu called The Devouring, which is inspired by William Blake's poem, The Marriage of Heaven and Hell (which is both biblical and romantic).
The Paradise Club (not to be confused with Michael Brody's 1980s LGBT club the Paradise Garage or the now-defunct strip club in Koreatown), has an apocalyptic energy of its own, though there are some parallels between past and present—the Studio 54 days drew the likes of Diana Ross, who performed Upside Down for the opening of the Paradise Club, where she took the stage alongside "Le Freak" producer Chic and Nile Rodgers. Models like Kendall Jenner and Hailey Bieber were in attendance (sadly, no Andy Warhol impersonators were present). The release party for Ethan James Green's first monograph was held recently at the Paradise Club, as was the closing party for Jeremy O. Harris's play "Daddy."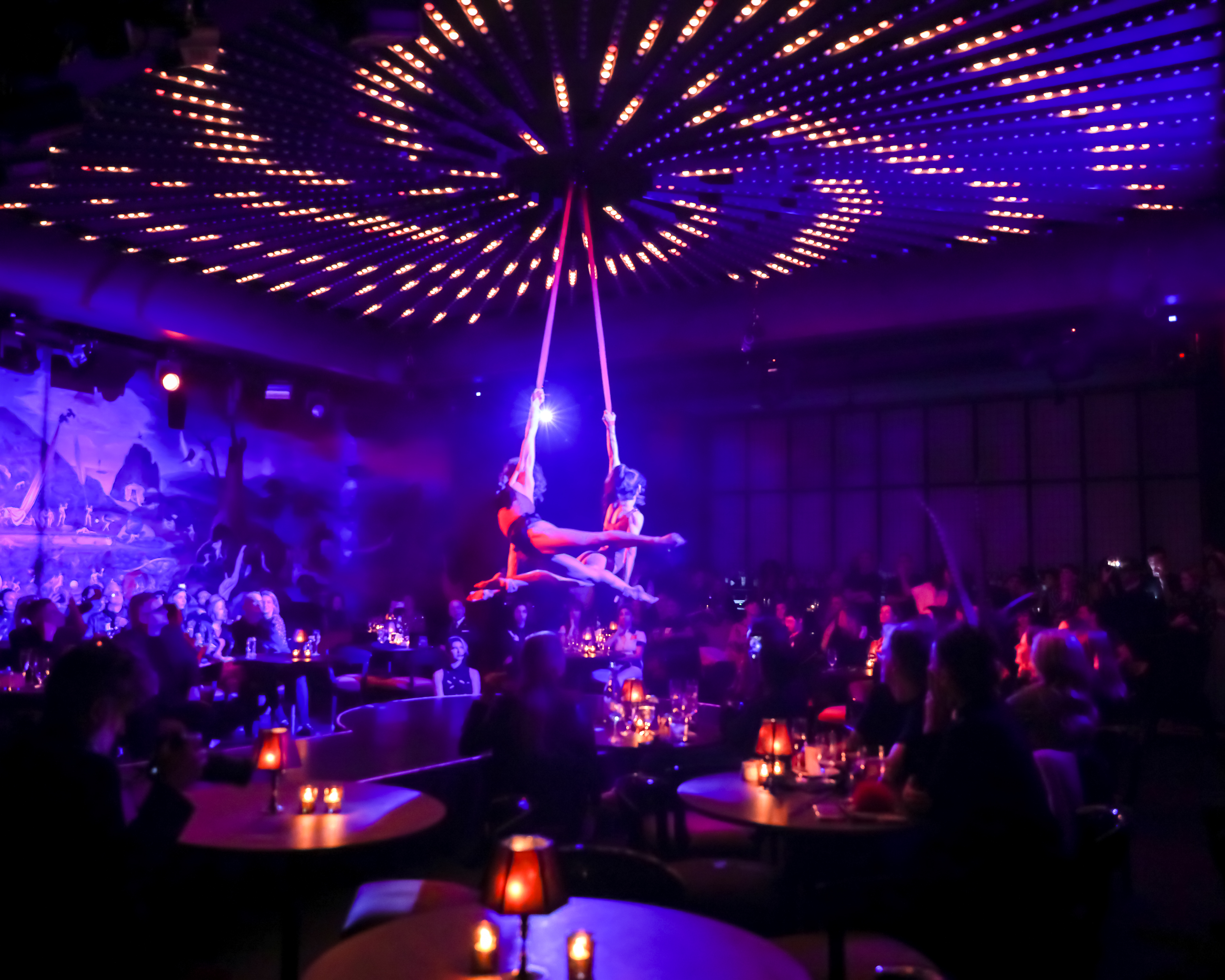 Schrager, a historic figure in New York nightlife, thinks he has the right culture cocktail to bring to unsexy Midtown. But can he really bring chic to lure the cool kids to Times Square? Everyone is excited to hear the Paradise Club is the sequel to Studio 54, but they roll their eyes when they hear it's in the heart of Times Square. From his NoHo penthouse, the hotel mogul waxed philosophical about the Studio 54 days, Salvador Dali and how he's still naughty.
Why is the club in Times Square and is it possible to make it cool again?
Ian Schrager: It's possible to make any area cool again and it's something I have been doing my whole life. Whether it was Morgan's on 37 th Street or the Royalton on 44 thStreet in Times Square, and the Paramount on 46 th Street or the Delano in South Beach before it became South Beach, and the Mondrian on Sunset Boulevard in California when it wasn't the best neighborhood, it's always a question of "build it and the people will come." I think when you have a good product, the people always do.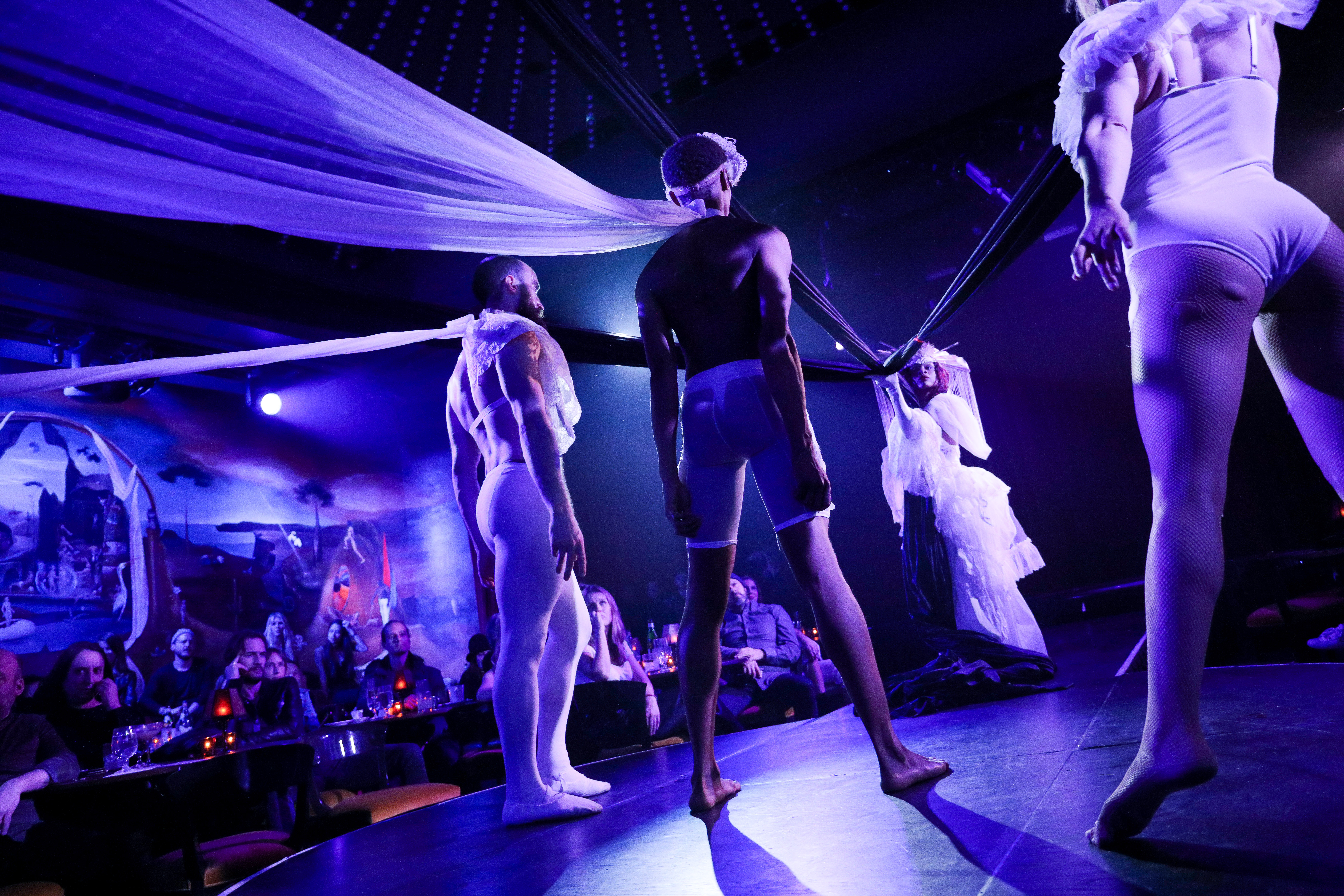 What went wrong at Times Square and is it fixable?
Times Square, like all the things in America, became a victim of its own success. Areas go through the ebb and flow – like a river with a natural rhythm, it was great many years ago. From the 1920s to 1950s, it was spectacular with all the jazz clubs, music writing and Tin Pan Alley, all the movie premieres and everything else that went on there, but it became a victim of its own success overtaken by crime. Funnily enough, it got a resurgence when the Marriott did the Marriott Marque and Disney opened the Lion King in the New Amsterdam area. That saved Times Square from becoming a corporate planned wasteland and it stayed like that for a while. I think it's ready for another surge and I think the Times Square EDITION is going to usher in that era.
What inspired the Paradise Club?
We thought there was a void in nightlife and there hasn't been a new idea since Studio 54 and I just thought that people were ready for something completely new and original.
How did you decide on the Hieronymus Bosch murals on the walls?
We have always loved Bosch, he has always been one of the inspirations for all the Halloween parties we had at Studio 54 and we thought combining him with Salvador Dali would give it a nighttime, naughty, flying-above-the-treetops kind of attitude, without being overtly sexual, but kind of being naughty.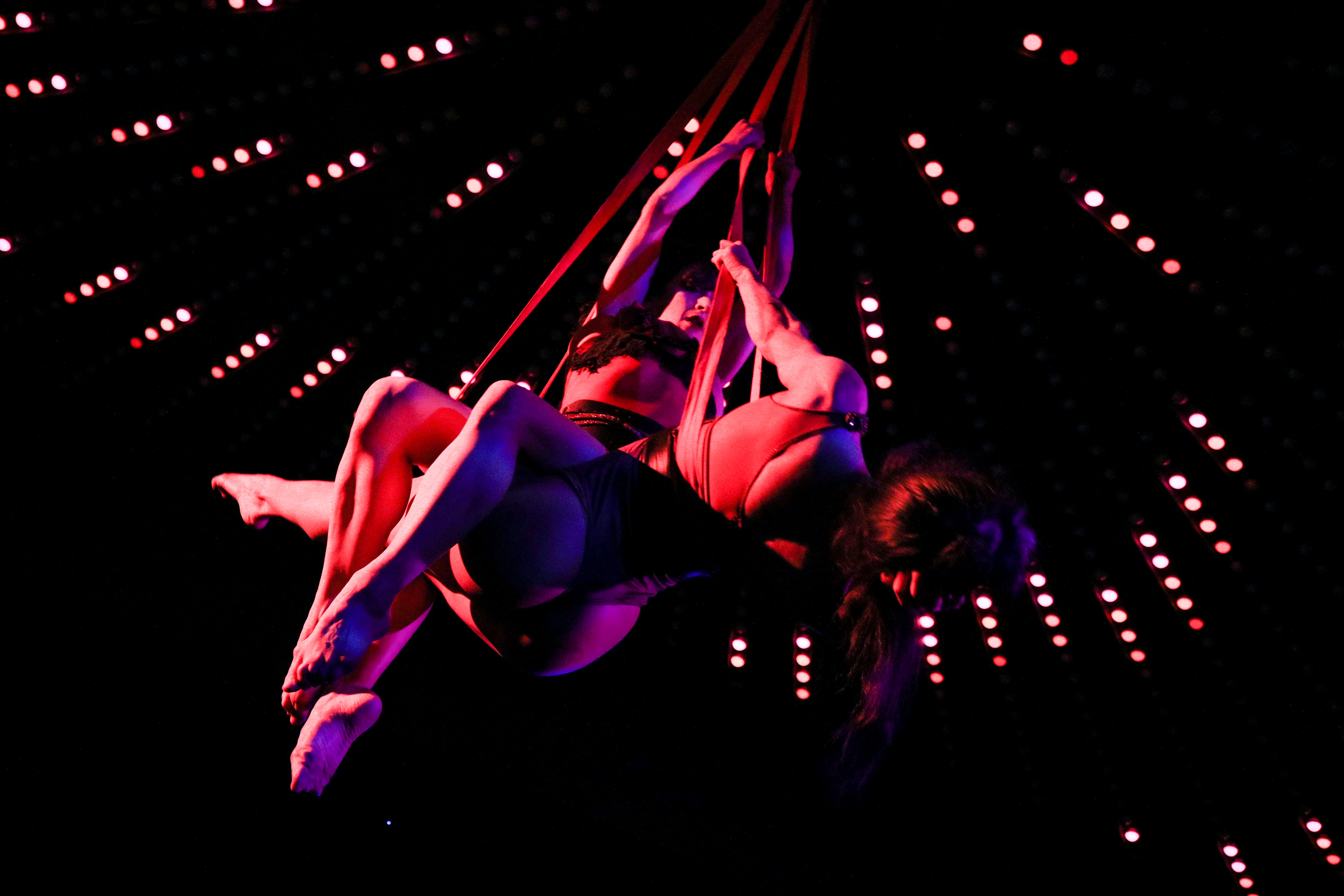 How did you feel about the Studio 54 documentary on Netflix?
I am very happy for Matt Tyrnauer – I think he did a great job in creating the movie, it's been seriously received. It was personal, maybe a little too personal for me, but I'm so glad people enjoyed it. I just think we should have won an Academy Award!
How did you feel about the turnout of celebrities to the opening of the Times Square Edition hotel and the club?
It was just great to see all these great people be there. It proves what I have always felt: Do a great product and great people come. It was really rewarding and really gratifying to see people have fun in the space in the way I intended it to be used.
How is Paradise Club not only for tourists, but for real New Yorkers?
It's for everybody who gets it. That's the only requirement. It has to resonate with people – it doesn't matter how old or where you from. You just have to get it, or you don't.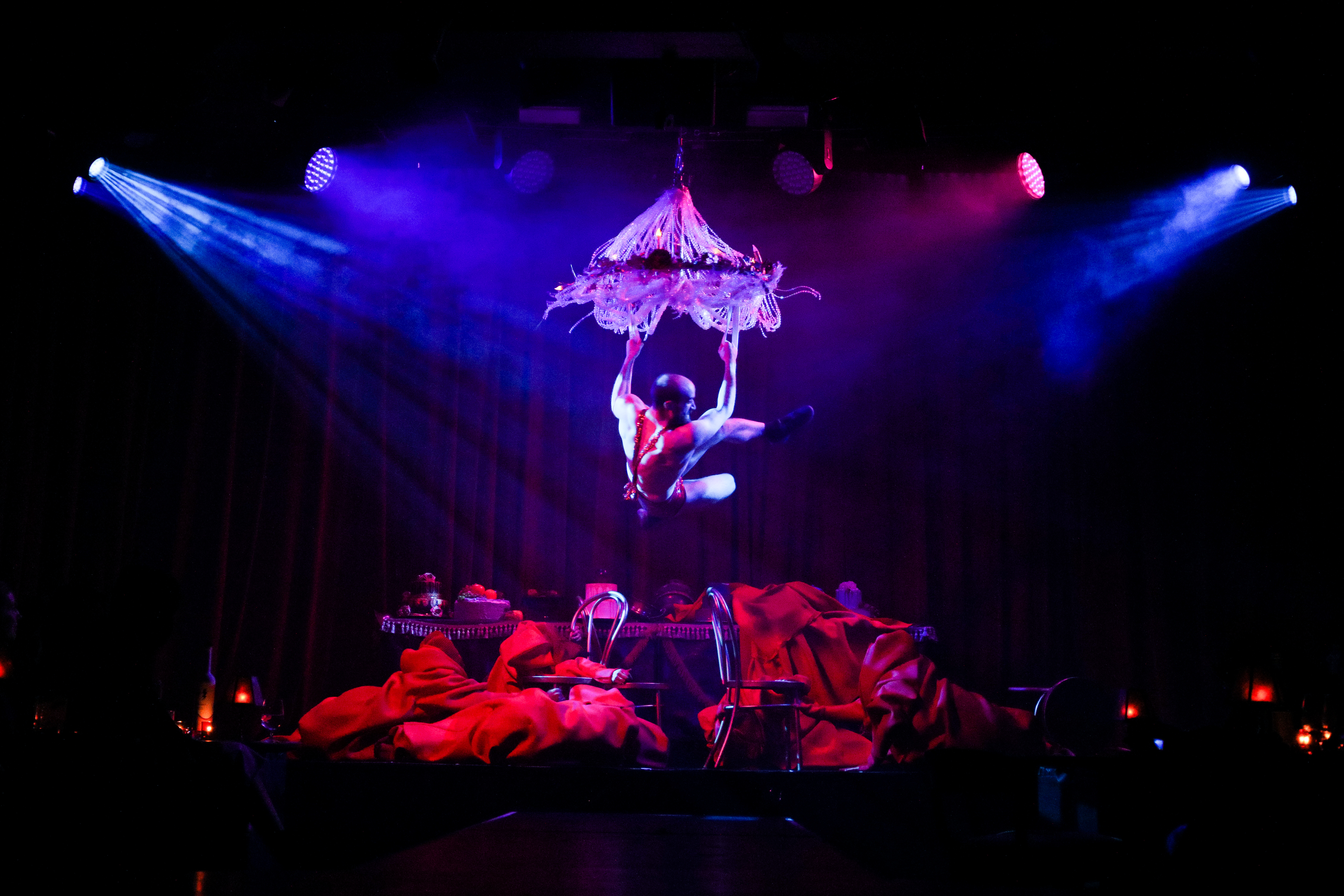 Looking to the future, what do you want for Paradise Club?
I would like for Paradise Club to be thought of as a modern, reinvention and theatrical production that crosses all various disciplines. Rewarding and fulfilling for everybody of all ages.
Why are the House of Yes involved in the club and will other Studio 54-friendly acts be booked? What can we expect in the future?
Anything that is upsetting to the status quo and presents new visual or theatrical presentation is something that we would be interested in doing, without boundaries and without rules and that's what we get with the House of Yes.
Looking back, what cultural achievement are you the proudest of?
My kids! My daughters and my son.