Andrew Hindraker, The Guerrilla Girls at Abrons, 2015. Courtesy of Fair.
Miami's All-Women Art Fair Is Also Its Most Diverse
No wonder it's called Fair.
Andrew Hindraker, The Guerrilla Girls at Abrons, 2015. Courtesy of Fair.
In the context of Art Basel Miami Beach's familiar crowd of mega-galleries and wealthy collectors, this year's most-anticipated new fair, titled simply Fair., sets itself apart by proffering the following: no booths, no dealers, free entry, nothing for sale, and, most importantly, work by female-identifying artists only. Public discourse continues to be commanded by #MeToo, so this is a timely undertaking—and a surprisingly sharp one for an exhibition sited in a high-end shopping mall. While hardly revolutionary, as shows organized around gender and economics go, Fair., which occupies Brickell City Centre Retail Center through the weekend, does intelligently rebel against the buying frenzy that characterizes Art Basel Miami Beach. It's multiracial, multigenerational, and hosts both famous and lesser-known artists.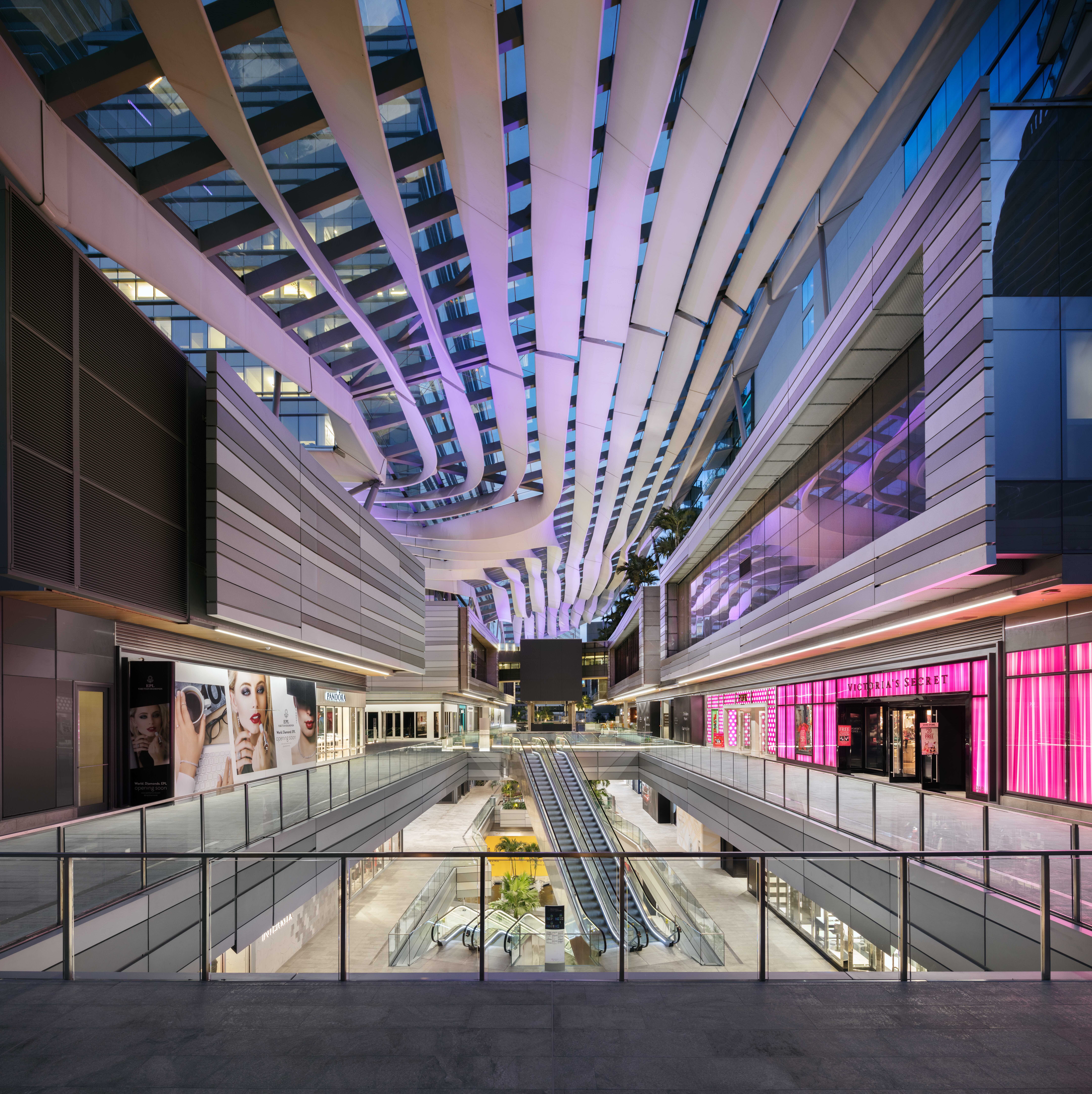 The fair, curated by Zoe Lukov, director of exhibitions for Faena Art in Miami, and Anthony Spinello, a Miami-based curator who founded Spinello Projects, features the Miami debut of the feminist standard-bearing Guerrilla Girls. The anonymous all-women collective has a knack for stating the obvious at key moments, and here contributes billboards to the venue's façade. One, illustrated with a squad of women in the group's signature gorilla masks, sardonically reads "Dear Collector: Art is sooo expensive! Even for billionaires. We understand why you can't pay your employees a living wage."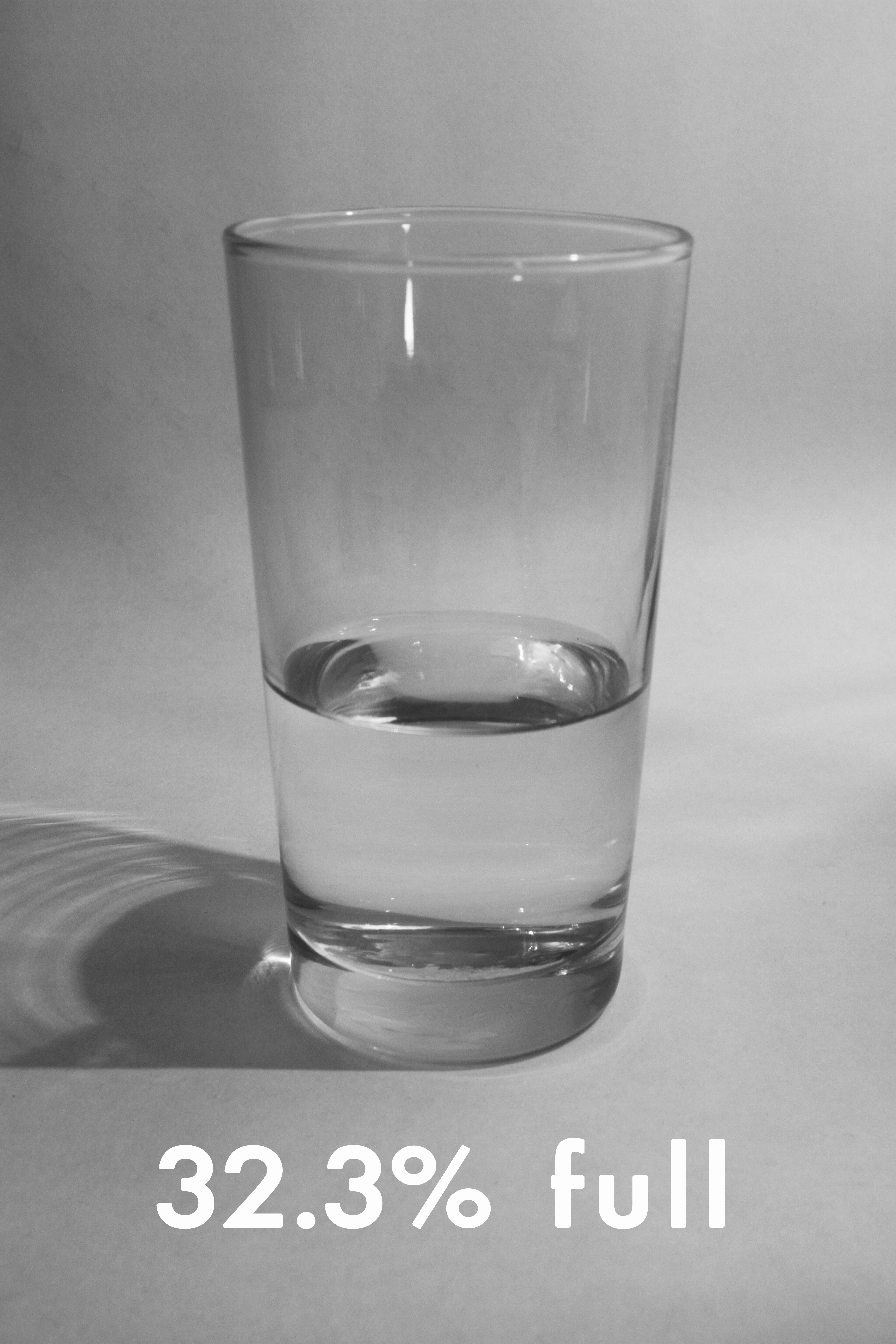 Feminists are notoriously good at calculating inequality, and Cara Despain is no exception. The artist attacks another example of injustice in the art world via a black-and-white poster of a glass of water captioned "32.3% full," a reference to the ratio of female to male artists shown in New York and LA galleries. The poster forms part of Gallery Tally, a project by artist and curator Micol Hebron, who has crowd-sourced 500 poster designs that trace a similarly unbalanced situation internationally. Despain was also commissioned to create a new audio work for the mall's public elevators addressing the fact that US women make, on average, 22% less than men. 22% More Free! 22% OFF! conveys the automatic boys-club discount applied to, well, everything.
Fair. adheres to wage guidelines established by the artist collective W.A.G.E. (Working Artists and the Greater Economy), a New York-based nonprofit group dedicated to ensuring that artists receive reasonable compensation for their work. Even under these circumstances, Nathalie Alfonso opts to "waste" her time, challenging what counts as productivity. In underscore, she makes a spectacle out of the intentional ephemerality of a black line drawn on the wall by washing away her own artwork throughout the exhibition. It's a performance about memory as well as money; the muscle-memory involved in repetitive labor, and the memory of an artwork at various stage of making/unmaking.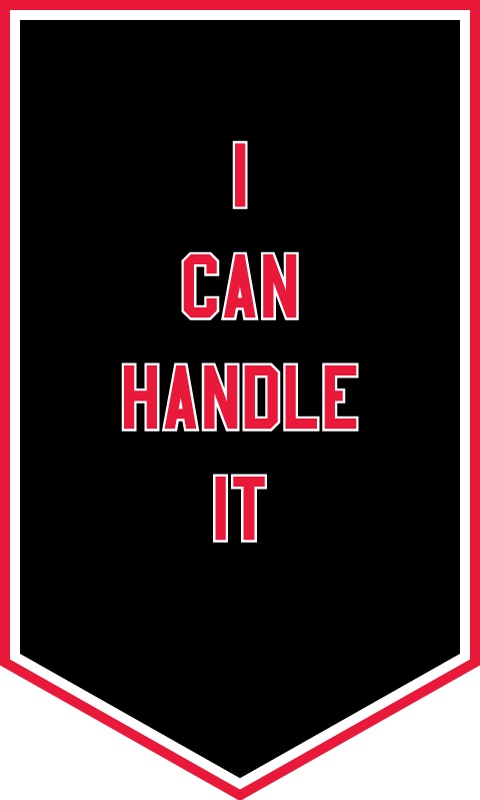 A large part of Fair.'s success lies in its emphasis on the active participation of both artists and viewers. Sometimes this is centered on an act as simple as looking up at the sky. Jillian Mayer's commissioned "installation" You'll Be Okay, takes place outdoors, its reassuring message appearing and disappearing in the form of skywriting. Other works, such as Yoko Ono's Wish Tree, require a bit more decision-making on the viewer's part. In this project, ongoing since 1981, visitors tie handwritten wishes to tree branches. Ono never reads them, but eventually buries them underground at the base of Peace Tower, a memorial installation constructed in Iceland honoring John Lennon.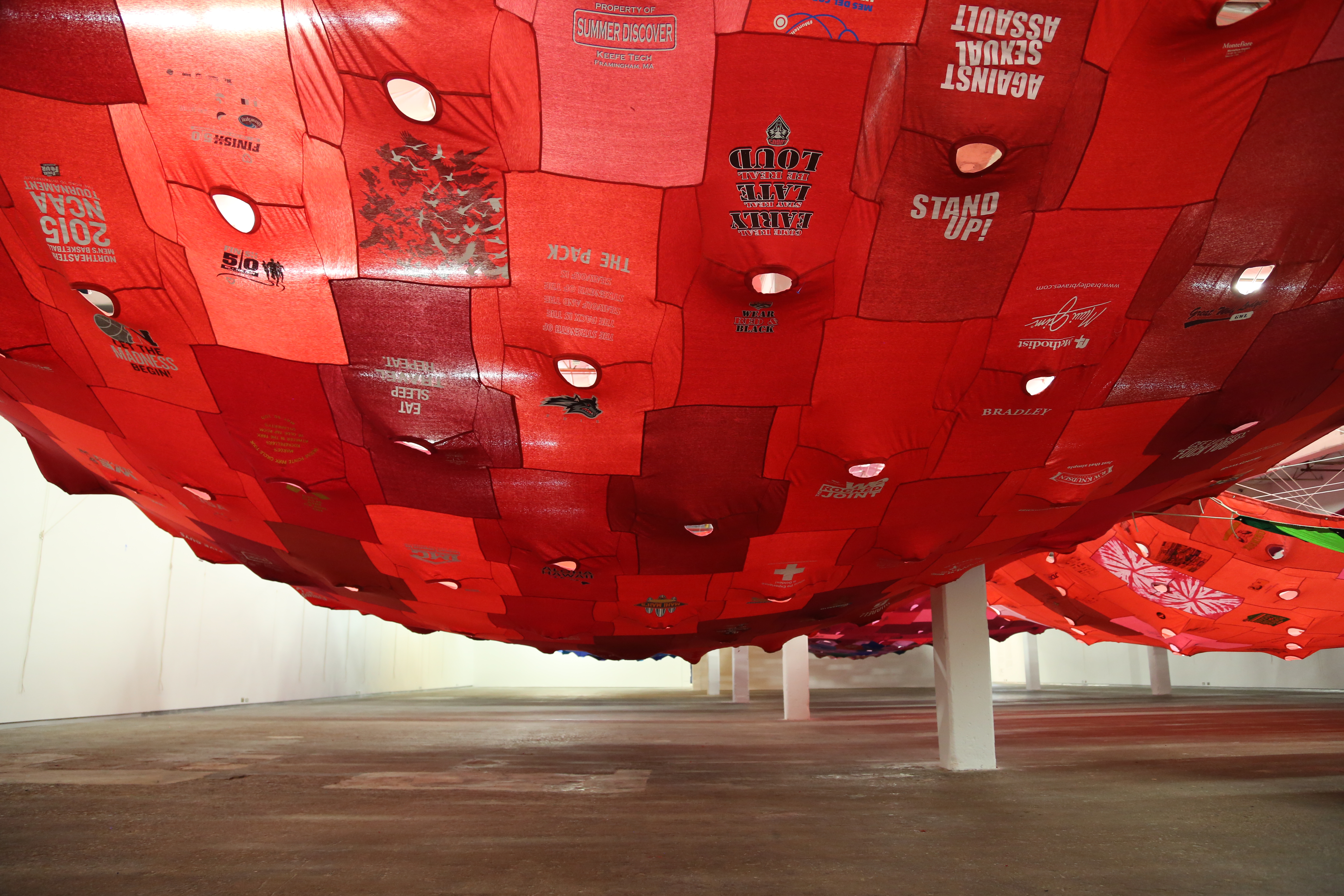 Elsewhere, Jessy Nite's Remember Me takes the form of a message that appears only fleetingly when light and shadow converge, reminding viewers of their own ephemeral presence. Liza Cowan's famed image of the folk singer-songwriter Alix Dobkin (a.k.a. Lavender Jane) wearing the original "The Future is Female" t-shirt greets viewers as they enter the exhibition. It echoes Alfonso's, Mayer's, Ono's, and Nite's emphases on the fact that things never quite remain the same. After all, anything's possible—especially with a nudge in the right direction like the one provided by Fair.

Fair. continues through December 10. For more information, visit the official Fair. website.