Nate Lowman, Irma, 2017. Courtesy of the Artist and Maccarone, NY/LA
And Now, We Go Live to Nate Lowman with Your Global Warming Report
He's taking Art Basel Miami Beach by storm.
Nate Lowman, Irma, 2017. Courtesy of the Artist and Maccarone, NY/LA
I was standing with Nate Lowman in his Tribeca studio in front of a canvas shaped like the United States, each state represented by a piece of fabric, or by a fragment of another, abandoned painting. Lowman pointed to where his great-grandmother lived in Colorado, west of a spackled Four Corners. "[She] was a crazy quilter, and I have most of the quilts that got left behind," he confided. "I'm sure that's where I got the idea to use all these errant scraps."
Some background on Nate Lowman: He's from California, but not LA; rather, a mountainous town called Idyllwild not dissimilar from Aspen. (He'll be exhibiting, at the Aspen Art Museum, from December 15.) Along with his contemporaries Dan Colen and Ryan McGinley, Lowman once had the good (or bad) fortune to be assigned one of those oversized zeitgeist-y labels that the art world loves: "Warhol's Children." Lowman just had his first child, a son. In 2013, a particularly nasty review referenced Lowman's "bad-boy career." But as he stood in his Tribeca studio, the only subversive thing about the artist appeared to be his decision to wear one red Converse and one black.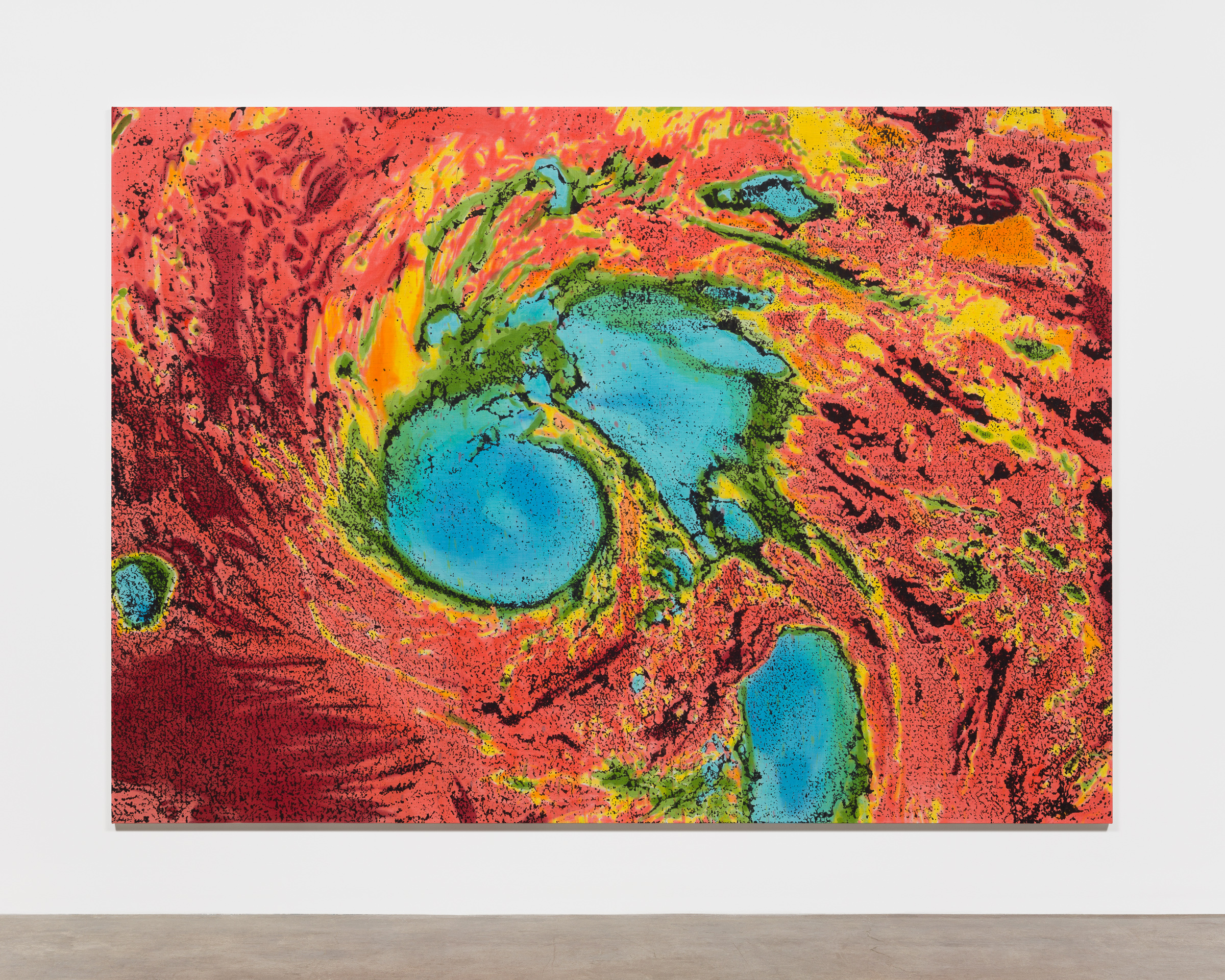 Before and After, Lowman's Aspen show, draws heavily on a personal archive that reaches back over a decade. Its curator, Heidi Zuckerman, organized it around the theme of desire, and the result takes in everything from smiley faces to the eruption of Iceland's Eyjafjallajökull volcano (which Lowman calls an "insanely beautiful inconvenience"). And while the artist has made reference to such events as the OJ Simpson trial and the Lockerbie bombing, he doesn't concern himself with their timeliness. "You process what happens in your lifetime all the time and you find a way to make art about it and communicate the thoughts that are crystallized from your experience," he explained. "The image of Nicole Brown Simpson from the early nineties, I'm painting that in 2011. Because that's when I want to talk about it."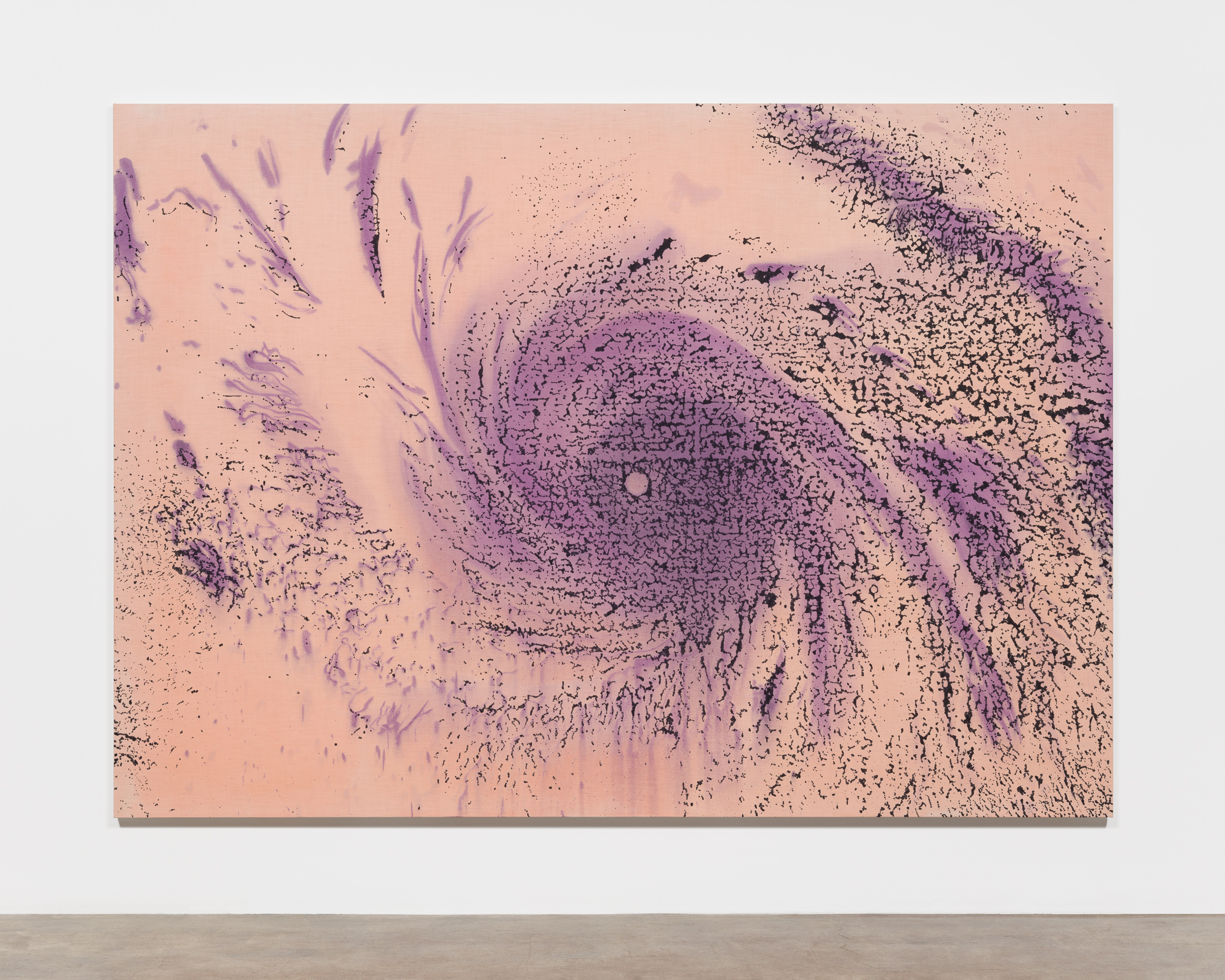 The fact that Lowman came to broad notice in the immediate post–9/11 period (he graduated from NYU in 2001) lent itself to the characterization of a youthful reactionary. But that was 16 years ago, and given the slow metamorphosis of Lowman's media consumption, it's hard not to wonder whether youthfulness was something projected onto his work, rather than something he intended. His first studio was in Brooklyn's Bed-Stuy neighborhood, where he used to listen to 2pac's Heartz of Men whenever he finished a painting. ("Keep your mind on your riches.") "There were rats in my studio and the ceiling caved in," he remembered. He doesn't miss that, nor does he have any interest in crafting a personal mythology around his move to Manhattan. Lowman resists nostalgia, or, at least, holds it at bay until its appointed time. Until he can do something real with it.
Before and After includes Lowman's paintings of two-headed angels, which he's fitted into the silhouette of a poppy left over from another project. One of the heads draws from the Smiling Angel, a 13th-century stone sculpture on the exterior of the cathedral in Reims, France, where the artist spent significant time watching tourists pose with selfie sticks. The paintings were devoid of metaphor, until Lowman recalled a line of poetry by a childhood friend, Eric, who committed suicide in his twenties: "The angels are singing but their skirts are on fire." Previously, Lowman had tried to make a painting for Eric to no avail. "I didn't have a way to memorialize him that was interesting artistically. And so 14 years later, after he died, I decided I would make the rest of these angel paintings about skirts being on fire."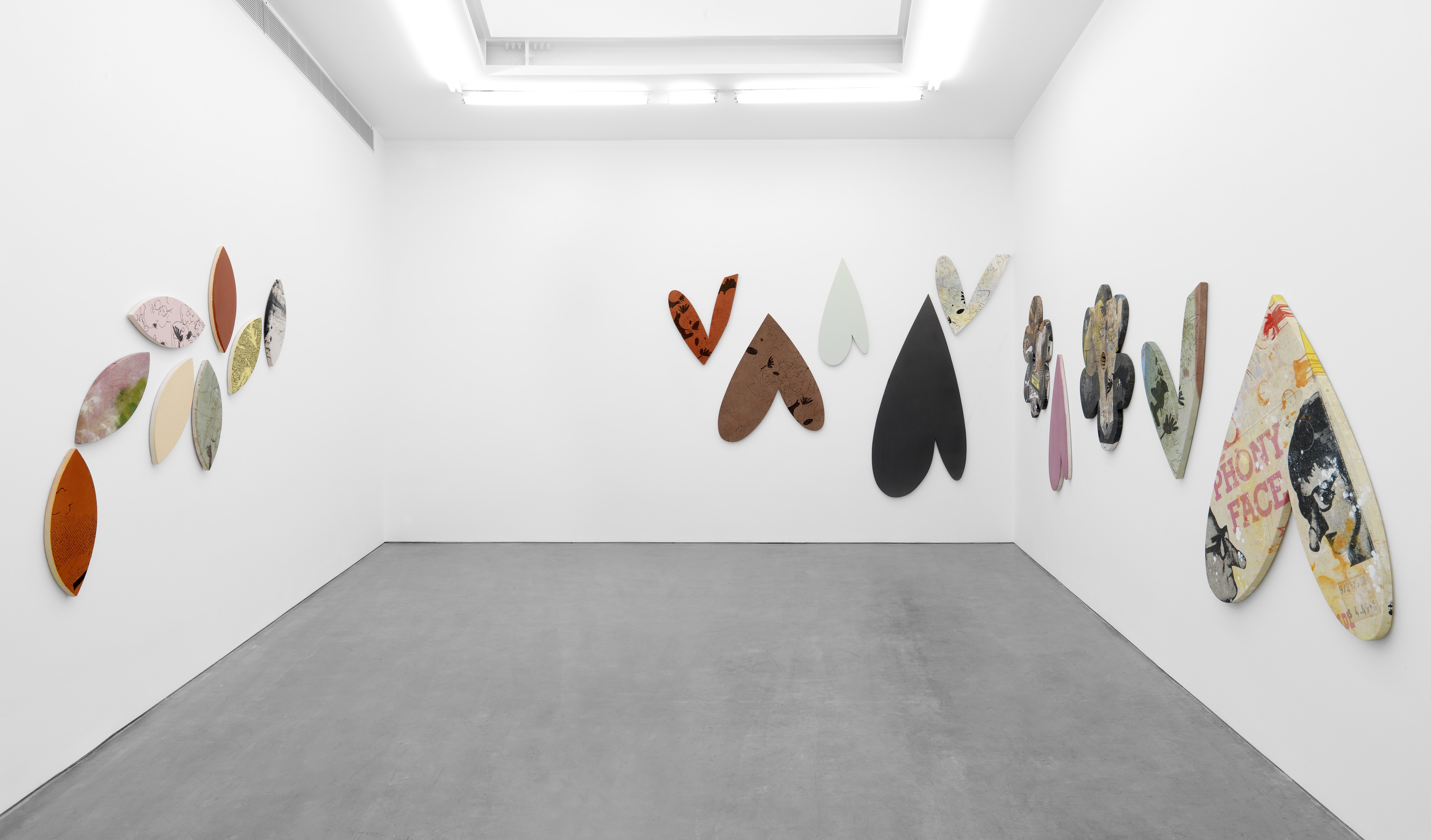 "You can't just react to the news every single day and make art," insisted Lowman, but the new paintings he's showing with Maccarone at Art Basel Miami Beach are an exception—three huge canvases depict radar visualizations of Hurricane Harvey, Hurricane Irma, and Hurricane Maria. Lowman is an art-fair skeptic, but was attracted by the opportunity to show the works in a region affected by extreme weather. "This felt like a good context, and the scale of them, and the way that the booth was built are geared around this experience," he stated, explaining that the colors in the storm graphics don't mean much without the guidance of a meteorologist. The frozen visuals have also lost any hint of trajectory, but they've gained other, symbolic, meaning: "[A storm graphic] means devastation is imminent, and then when it's over it becomes a signifier of a historical moment. A hurricane did what it did."

Nate Lowman is exhibiting with Maccarone at Art Basel Miami Beach through Sunday, December 10. Nate Lowman: Before and After opens at Aspen Art Museum on December 15, 2017, and remains on view through June 10, 2018.