Courtesy of Works & Process at the Guggenheim
Is Ryan McNamara an Artist or a Dancer?
As Ryan McNamara, in the company of John Zorn, brings his compelling blend of art and dance to the Guggenheim for a second time, the artist sat down with GARAGE to talk about about performance, and the theater as political battleground.
Courtesy of Works & Process at the Guggenheim
New York artist Ryan McNamara makes sculptures and installations, but is best known these days for his extraordinary takes on movement-oriented performance, complex productions that mix components of dance with examinations of web-age culture. On October 22 and 23, he will premiere his new commission for the Guggenheim's Works & Process series, using the museum's Peter B. Lewis Theater as the subterranean arena for an original interpretation of composer John Zorn's Commedia dell'arte. Seizing on a short break in costume prep, GARAGE asked McNamara about the development of the project, and his unique blend of techniques and contexts.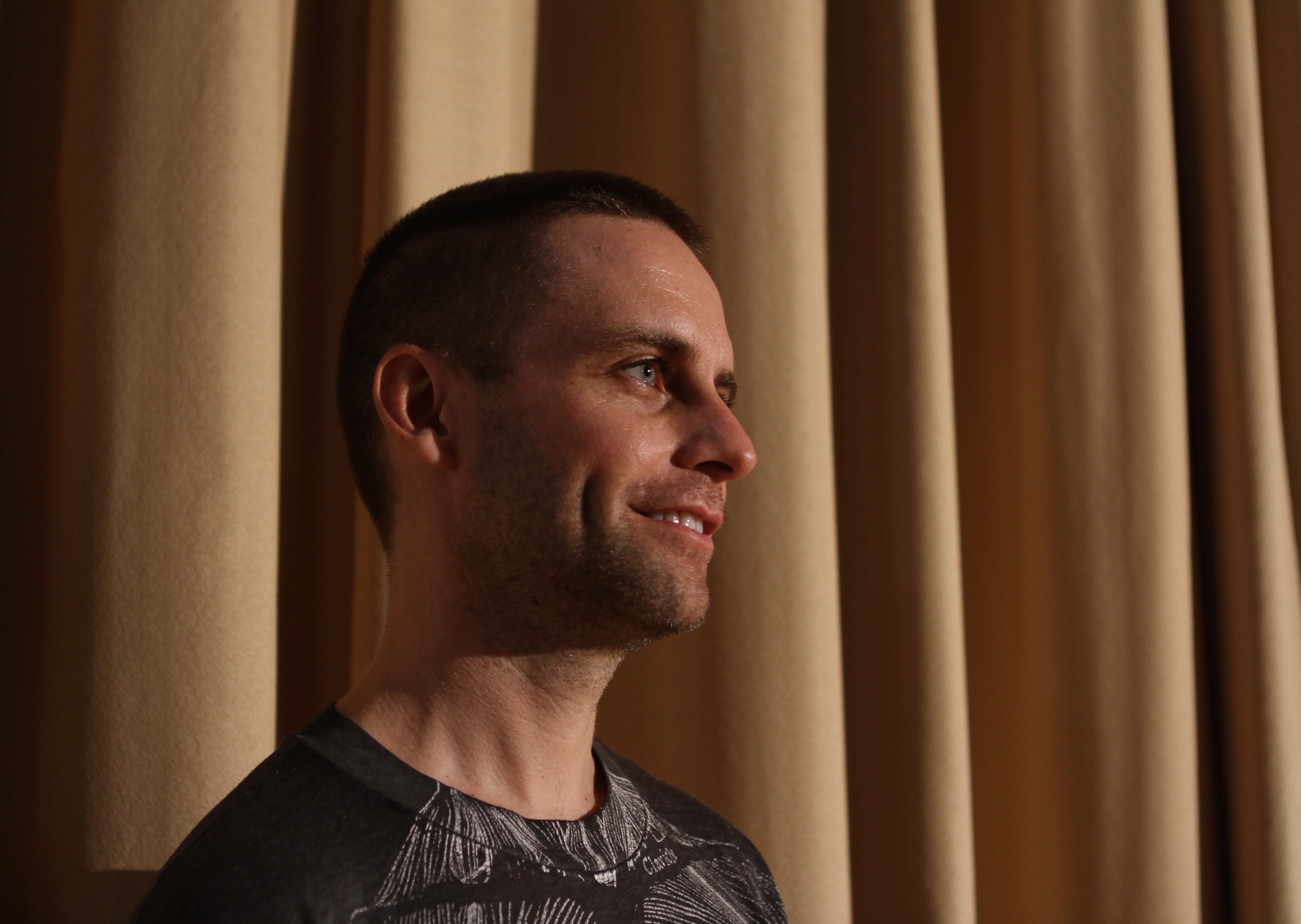 GARAGE: How did the new project come together, and how did you decide to use John Zorn's music?
Ryan MacNamara: I did a project in the museum's Peter B. Lewis Theater a year an a half ago, and just before that, John had premiered a piece there that the Guggenheim had commissioned. John said to them at the time that it was a piece of music he'd always seen as having something visual, something performative about it. Then when they saw my piece a few months later, they decided to approach me because he liked what I was doing, and also because he knew that I liked to use the entire theater, and could think beyond having everyone and everything on the stage. I was interested in the challenge, so I said yes.

It turned out though that there were only two days available in forever that those particular musicians could all get together. John works with different musicians, but he is very particular about who he works with. So those dates were already set and we knew it could only be a two-night run, which is sort of crazy because there are hardly any seats left. So now I feel funny telling people about this thing that they probably won't be able to see! We knew that combining our audiences was going to be a problem, but it is what it is. It makes it all the more special.
Will Zorn be performing? Conducting?
I saw the piece premiered but there was a blizzard happening at the time. They went on with it, but only half the audience showed up. So they redid it and I was able to see it. But I'm amazed, I don't fully understand how these musicians do it. Because from the outside it doesn't seem like "timed" music, and he's not conducting. These musicians have been thrown into this situation and we have very little time to run with it. We're running through it once at seven o'clock on October 22, the day of the performance, two hours before, for the one and only time! Actually Tyshawn Sorey, the drummer, just got a MacArthur grant, so it's a really special group of people.
Do you have an interest in working with newer performers too?
Yeah, there's one person I'm working with for the first time, kind of—he was part of the open call for my performance at PS1. It was super-intense, and I didn't mind that, but when one person starts going hard, everyone does. Still, there was one guy who held back a little bit. I'd met him once an hour before and I was impressed that he was able to maintain what he wanted to do. But there are people I've worked with for five years now too, like Dylan Crossman, who was in the Merce Cunningham Company. I have about 25 people who I use somewhat regularly. There's choreography in my work but I don't consider myself a proper choreographer, so there's a different pace to what most dancers are used to. Having rehearsals for a year and a half is normal for a lot of these dancers, but that sounds excruciating to me!
How has your view of what you do changed as you've become more established? Do you consider yourself part of the dance community, or still bound to the art world? And have those changes affected who you want to work with, and who wants to work with you?
The Guggenheim were the first to commission me to make "a dance." I liked the idea of that, as someone from a visual art background. I'd taken on elements of dance, but never made a traditional dance. People sat in their chairs and they were there for an hour—those trappings were all there. But once you say it's a dance, there are certain expectations that can then be played around with. Dancers are great all-round performers. There's an efficiency to them that's a little different to actors.
As to how it's changed, I think of things as images, so a rehearsal for me is working to make that image come to life, whereas in contemporary choreography, it's more about the exploration of movement. I go into rehearsal with an idea, and it's about finding a way to make that happen. Also, because it's live, there has to be room for some improvisation, and for the performer's own talents.

Is there any location that you'd like to work with in particular? You've switched between theatrical settings, museums, your show at Mary Boone Gallery. What's next?
I need to take a break from fixed-seating proscenium, just to recharge on ideas of how to work with that kind of space, which is a very unusual situation. I never thought I'd be making something else at the Guggenheim in that sort of space. I like spaces that are flexible. People have expectations of a proscenium; they don't engage in the same way as with a space they can walk around in.
I enjoyed your reference, in an earlier interview, to the Guggenheim theater as resembling a "parliamentary" space, a political area.
It is! It's a weird thing. Even within the art world there are so many people that don't even know there's a theater there. So I get that added bonus of showing it to people for the first time.
As told to Michael Wilson