Visitor to Crushed, the first Annual Brooklyn Dirty Book Fair. Photo: Courtesy Moth Dust
Book Lovers
When Crushed, the first annual Brooklyn Dirty Book Fair, took over a Brooklyn studio building on a recent weekend, the vibe was studiously seductive.
Visitor to Crushed, the first Annual Brooklyn Dirty Book Fair. Photo: Courtesy Moth Dust
Secreted on a nondescript block in Greenpoint, Point Green is an expansive studio space that played host, this past weekend, to Crushed, the first annual Brooklyn Dirty Book Fair. Visitors were met by walls plastered with seductive photographs and tables heaped with provocative books and zines. More images were projected onto the room's white walls, and two jazz musicians accompanied the activity. They were nude.
Of course, New York is home to endless book fairs—it's a literary town a maori ad minus—so I wondered why the event's founder, VICE Photo Editor-at-Large Matthew Leifheit, had decided to add to the ever-growing list. "There are so many new and challenging ways that people are approaching the erotic," he responds, "so it seemed like a titillating idea. This fair is different because of the focus on erotic material. And if you can keep an event local, it's also more chill. We wanted to make it relaxed."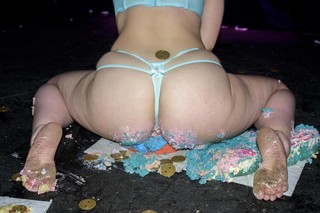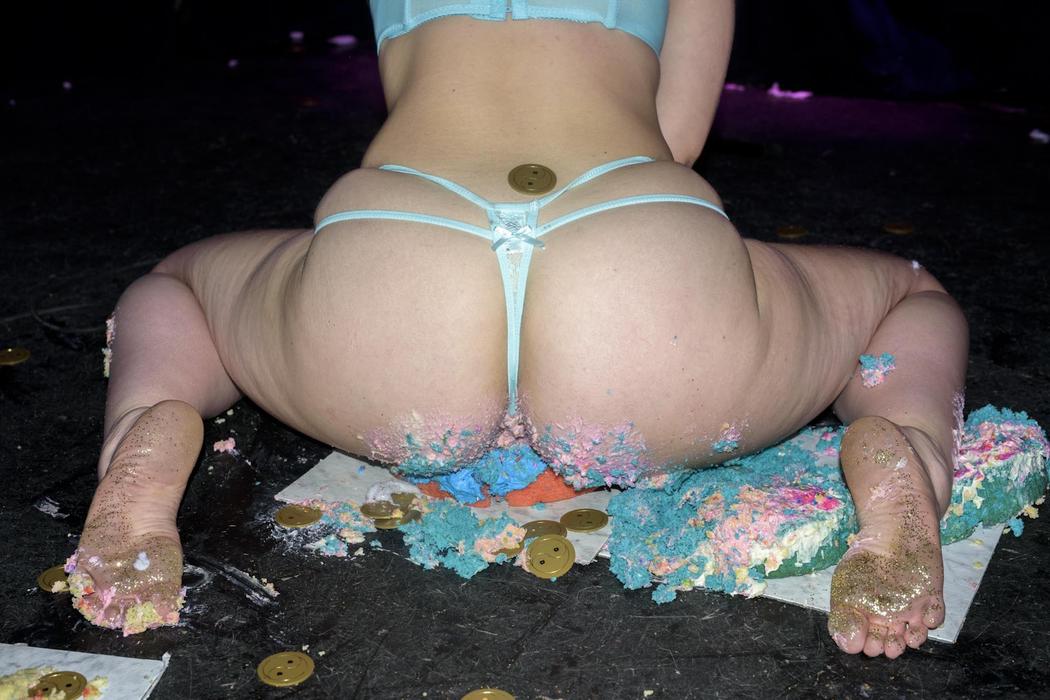 Leifheit is the editor of Matte magazine, which, while focused on photography, has also seen him forge connections with writers. Point Green organizers Moth Dust and Jesse Stein are also eager for creative collaboration. "We're aiming to cultivate interesting arts programming and good content for people who aren't yet established," explains Moth Dust. "We want to collaborate with other artists, to actualize their dreams and ours. With the Dirty Book Fair, Matt has done something really amazing."
This was clear from fairgoers' palpable absorption in the material. Some featured publications, like Leifhart's Matte, are glossy, attractive collections that also—not coincidentally—feel good to the touch. Others, like MacKenzie Peck's Math (to which I contributed recently as guest fiction editor), concentrate on balancing their written and photographic contents. Peck is particularly buzzed about exhibiting: "It's exciting to see all these artists and publishers I love in one place. And I'm eager to see the fair grow over the coming years. There's so much excellent and refreshing X-rated work being made today. People are hungry for it." And if the fair continues to grow at Point Green, it will be nurtured. "This is our third show," Stein recounts, "and it's been really exciting. We want something special here, and we have a full creative mandate."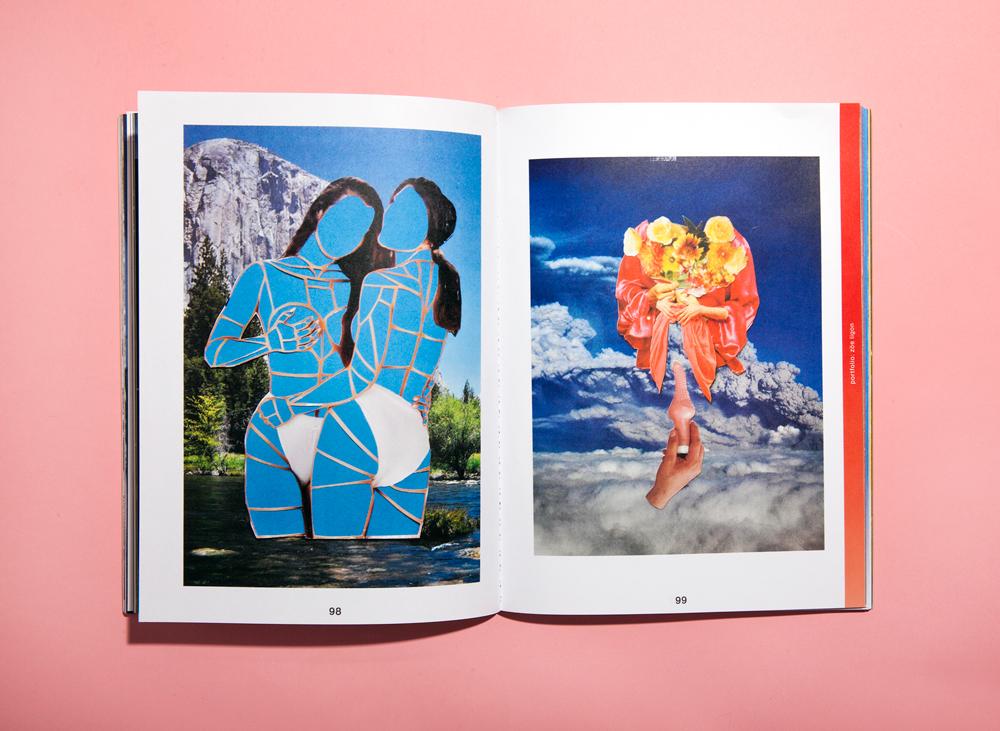 Both Moth Dust and Stein are photographers—they list Christopher Anderson, Evgenia Arbugaeva, and Gilles Peress among their favorite shutterbugs—so it was no surprise that Crushed was replete with snaps, including some by Leifheit's mentor, George Pitts. Pitts passed away recently, but his spirit was present at the fair in images from the premiere issue of Tag Tag Tag—there was a steady buzz by the zine's table as visitors admired his elegant, sensual aesthetic. But at the heart of Crushed—it is after all a book fair—were live readings. And the first of these, by artist and writer Larissa Pham, was suitably passionate.
Expressing her appreciation for the event's comfortable context—"It's nice to be at the intersection of art and literature. I don't normally get to read stuff like this, explicit stuff"—Pham read from Fantasian, a novella from Badlands Unlimited's New Lovers imprint. Asked how she got involved with the fair, she cites a link to Leifheit. "Matt went to Yale too, and he said I was one of the first people he thought of." After Pham came Gideon Jacobs, who read a piece that he'd written on his phone (just to try it out) "The little book I sold at the fair, called Screenshots, is basically a result of me believing that images have won the day," he explains. "Photos are now society's go-to vehicle for stories. They can be consumed quickly and easily in a world where our attention span has fallen as our metabolism has risen. So I started saving my written stories as JPEGs, treating them as single photographs—if you can't beat 'em, join 'em."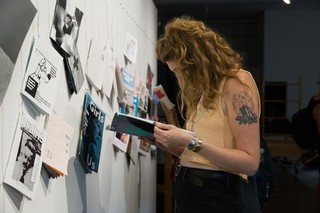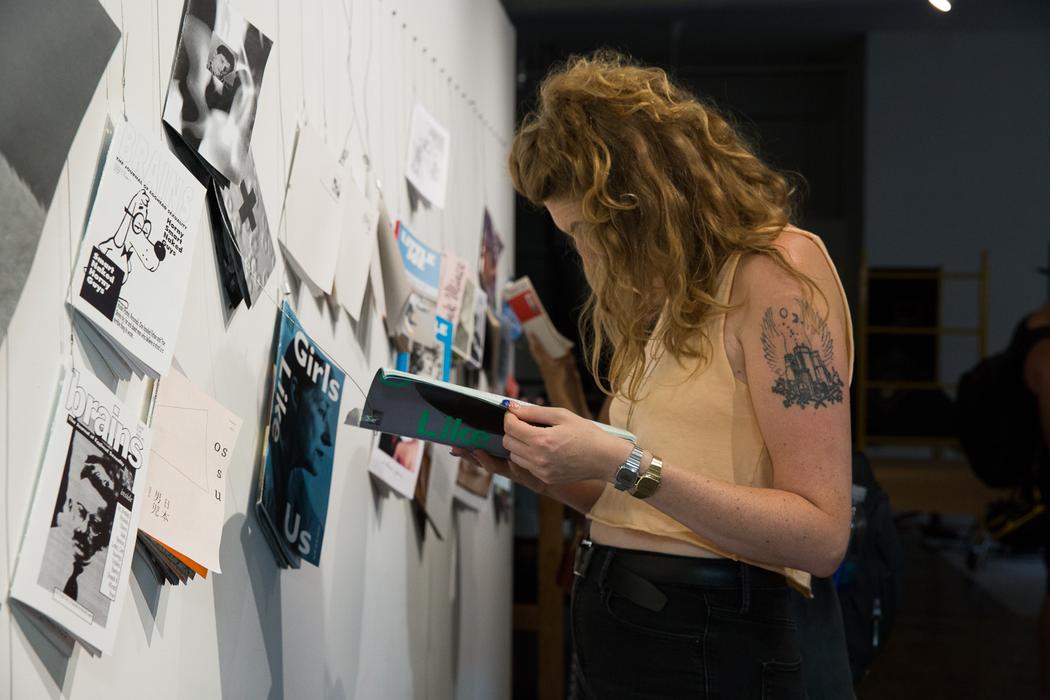 Jacobs ponders the art-text connection further: "I like to play with format, mostly because it often feels like the major storytelling formats people write in—novel, short story, plays, screenplays—are sort of arbitrary, and there's really only a handful of those arbitrary options. So I've been trying to find modes of storytelling that might be a little strange—see my fake Instagram road trip, for example—but feel more true to the type of story I'm trying to tell." When asked about writing erotica, Jacobs claimed it was outside his experience. "But I write a lot and I like sex, so maybe sometimes I get close by accident."
Given its focus and name, the vibe at Crushed was notably polite. Leifheit, Dust, and Stein were all on hand throughout, happily manning the bar when called upon to do so, and were consistently affable and gracious. Guests arrived alone or with friends, and it was easy to approach someone who might have beaten you to the punch in perusing something juicy. Outside in the street, guests and organizers gathered to discuss what they'd discovered, and to mingle in anticipation of Saturday night's "orgy afterparty." As Roberto Bolaño has it, "Books are finite, sexual encounters are finite, but the desire to read and to fuck is infinite."
F. Leonora Solomon is a writer and editor who lives in New York City. You can find her at fdotleonora.com.