Domino Dancing: The Puerto Rican Curator Exploring Miami's Hybrid Culture
Hailing from Puerto Rico and now resident in the Magic City, curator María Elena Ortiz is bringing artists' diverse stories to light.
María Elena Ortiz is Associate Curator at the Pérez Art Museum Miami (PAMM), where she recently organized Spots, Dots, Pips, Tiles: An Exhibition About Dominoes. Co-curated by Arden Sherman of the Hunter East Harlem Gallery—the show appeared there first— Dominoes has its own special meaning in Miami, where the game forms part of the city's rich visual culture, particularly in Little Havana. Born and raised in Puerto Rico, Ortiz has previously collaborated with TEOR/ética in Costa Rica and the Museum of Craft and Folk Art in San Francisco. She has a knack for digging up buried narratives, working with artists who touch on magical realism, cultural ancestry, colonial resistance, and the radical revisiting of history. She finds ways of connecting to artists' stories with unusual and striking depth, and her shows forge similarly meaningful links with viewers.
GARAGE: What led you into curating, and to the approach you've taken?
María Elena Ortiz: Part of it was simply following my intuition. I was born and raised in Puerto Rico, which is a very different context than the US. I don't come from an "art" family, though my parents did like it; they would take us to museums. And they had these sheets—red, yellow, and blue—based on a Mondrian. But I was never encouraged to go into that field; when I told my mom I wanted to study art history, she told I'd die of hunger. In a way, she was right; in Puerto Rico, university salaries are extremely low, and there isn't enough professional support for artists or institutions. Also, I didn't make things myself, but I knew I liked thinking about culture and being around art.
Sometimes you have to go your own way.
I went to college in the US, but I never thought I was going to leave Puerto Rico forever—when you grow up on the island, there's a culture of staying there and giving something back. I started college in Boston, where I had artist friends, but then my mom took a job in Texas, and I decided to go back to Puerto Rico. That was in 2004, when Michy Marxuach was curating a lot of social practice projects. Through her and Julieta Gonzales—another curator then working on the island—I met a really young, effervescent group of artists. Eventually, I decided to go to Texas with my family, where I chose anthropology as my major. Because my mom is a doctor, I thought she'd understand; it's quasi-close to science.
It ends in "ology."
Exactly! I ended up with a bachelor's in anthropology and a minor in art history, and one of my professors, Dr. Koontz, told me, "You should think about working in museums. There's a fellowship at the MFAH Houston." This is what I mean about following your intuition. You see contemporary art firsthand, then someone you respect tells you don't need to make art to be in that world. I applied to a few curatorial programs. That's where the courage comes in. It took time for my family to trust what I did, but I think if you put your mind to something, they will believe in you.
You have to trust yourself so they aren't so afraid.
When I started at the California College of the Arts, I didn't know a lot, but sometimes, naivety can be helpful. Jens Hoffmann was one of my teachers, and at the time, I didn't know he was such an important curator. When I found out he was curating the San Juan Triennial, I said I'd work for free—the project felt so close to home. Later that year, he suggested I go to TEOR/ética in Costa Rica. The founder, Virginia Perez Ratton, is an amazing woman, and when I told her I wanted to go to Panama, she put me in contact with Geraldo Mosquera, a Cuban curator, and I met him there.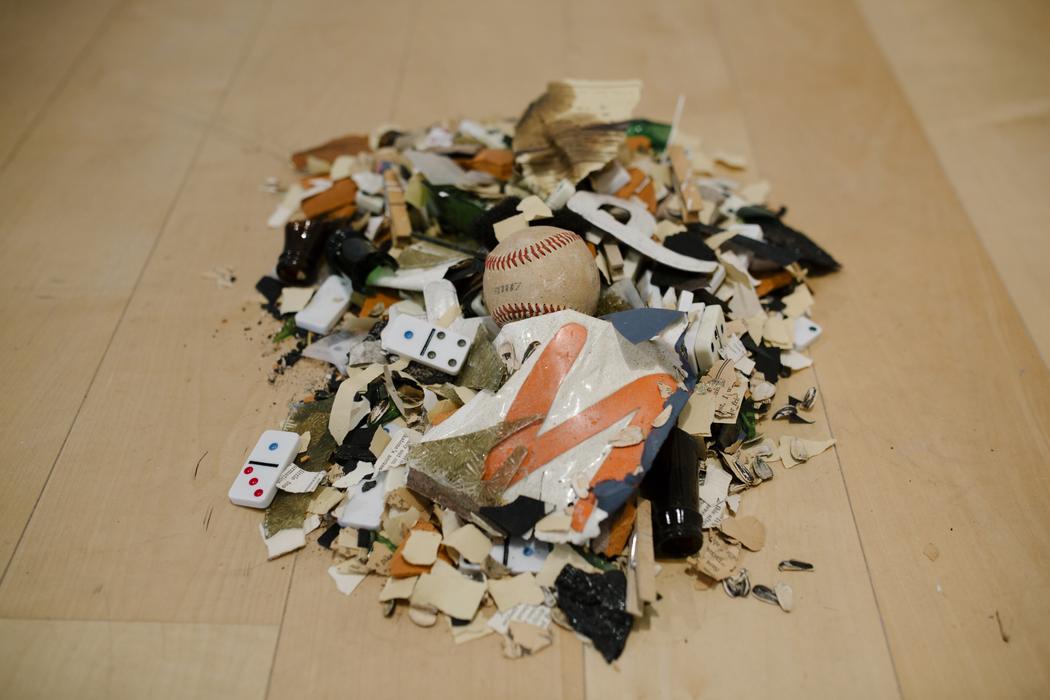 How do you select your artists, your stories? How does it work in an institutional context, and why do you find yourself drawn to certain practices?
I relate to the artists I work with in terms of their efforts to create a context for themselves. There aren't many people like me in the mainstream world . . . though my family is full of people like me; we're black, we're women, we're Latin, we're hybrids, and we also come from a place that is still a US colony. Puerto Rico is special in that sense; there's a lot of conflict between local culture and American culture. I'm a hybrid being, and that's central to my practice.
It lends flexibility to selecting artists too—for example, somebody like Carlos Motta, who showed Histories for the Future at PAMM. I grew up in a very Latin, conservative place; I had uncles who were gay, but it was forbidden to discuss their sexuality. My interest in Motta is also part of an attempt to understand those contradictions I grew up with. What I love about queer theory and gender narratives is that they embrace multiplicity. I think that, especially in the US, which creates such a binary context—you're only black or white—those narratives are important, especially in times like these.
At museums, there are many different forces at play—funders, directors, curators, registrars, audiences, security guards. A lot of different people work together and they all have different interests. You have to be mindful of that and maneuver it carefully, while also taking risks. With the Motta show in particular, I was initially a bit nervous. Miami is actually conservative when it comes to sexuality. But I loved the work and believed in it. When the shooting happened at Pulse in Orlando, I realized I didn't know why I was beating myself up for caring about these issues—they are so important.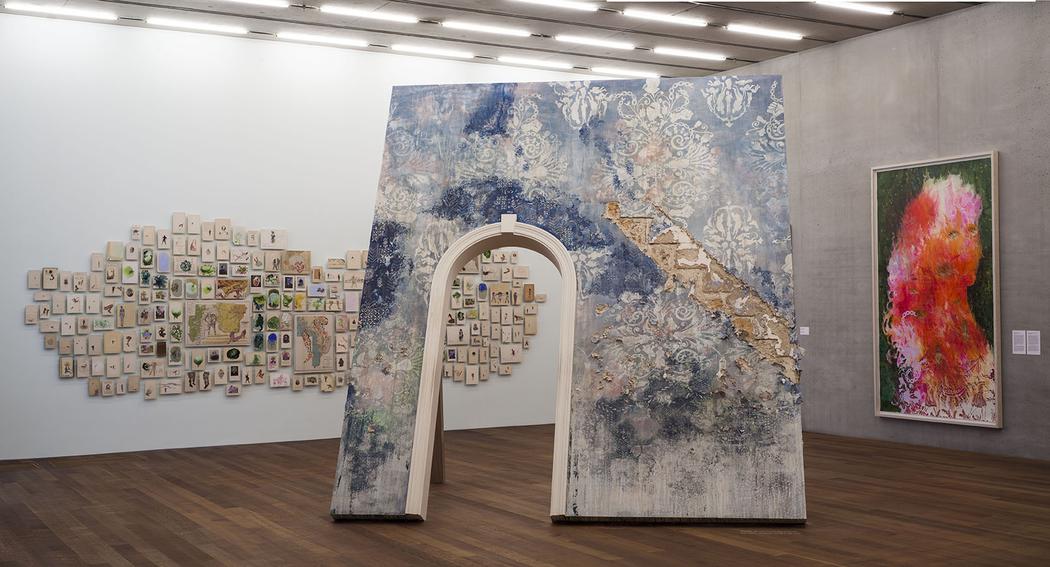 Curating can be a radical act of creating new narratives. How do you go about establishing such platforms?
Our generation is very privileged, in a way. We haven't had to enlist in the military, and some of us have had nice upbringings, especially in the US. That's made us complacent. But we can also still generate new ideas, and we need to that now more than ever. When they want us to be fearful and anxious, that's the moment to create new possibilities.
That said, the system now tends to open space for certain types of people—people like me, for example. They are welcomed into institutions, but there is a constant push and pull. Certainly, just my being here allows for people who look or think like me, or who've had similar experiences, to see a part of themselves within a cultural institution. But we have to reinvent the wheel on a more ambitious scale.
For example, when I was able to travel throughout the Caribbean with the CPPC Travel Award in 2014, I was thinking about creating and holding space. The Caribbean is very politicized. After the Second World War, there were lines created between the colonies; you only learn about the islands that are related to your colonial history. In my case, we learned about Cuba, the Dominican Republic, and the relationship between the Cuban and American governments. When I grew up, my grandfather told me his mother was French—I knew she wasn't French, just that she came from a French island, and that my heritage was more complex that that. Doing that project, I wanted to go to places I'd never had the opportunity to learn about when I was growing up. We share a lot of our histories and realities, which was the really comforting part about that research.
How did your travels there prepare you for your work here—Miami has a Caribbean community that the PAMM speaks to—and how did the trip help you personally?
I met lots of great people, but I also understood more about my own reality. When I grew up in Puerto Rico, they said, "We don't want to be like Haiti. If we're independent, we're going to starve to death." It was interesting to acknowledge how amazing the Haitian Revolution was. Toussaint Louverture and his contemporaries were very much people of their time—they were talking about democracy and equality at the same time as the Americans and the French were. This made me validate who I am. At the end of the day, as a person from my origins, I'm always going to have to fight and keep pushing myself. It's nice to see the history in the region, to learn the other Caribbean narratives.
At PAMM, we do think a lot about Miami as a Caribbean city and our relationship with it in that context. Miami is many things; it's a place in which migrants and diasporic people come together. That trip definitely helped my work at PAMM—our audience is very diverse. When I speak to people from the Caribbean, I'm more familiar with what they're talking about; that's important as a curator, to know your audience.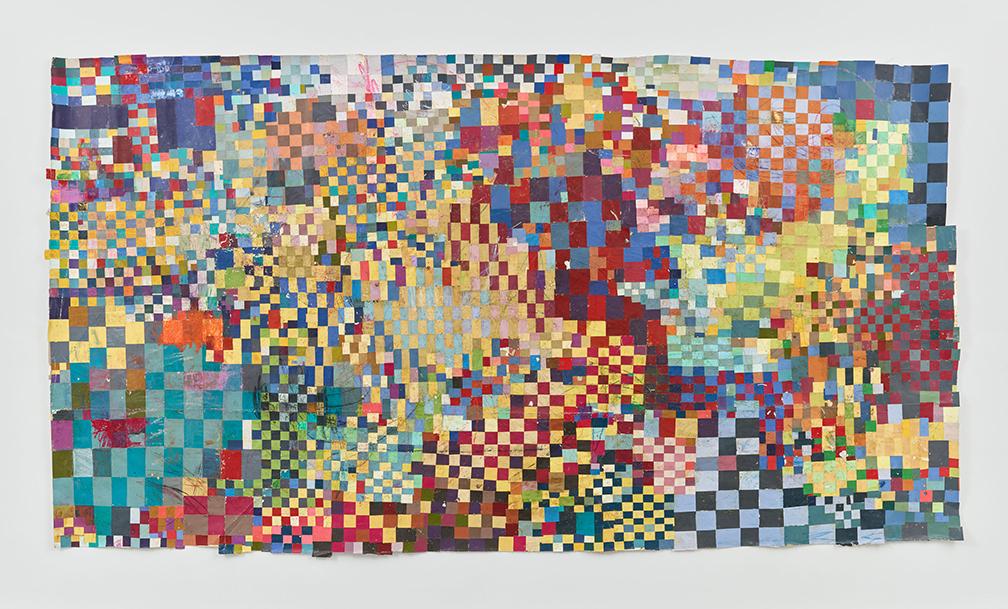 Two of my favorite shows you've curated— Beatriz Santiago Muñoz: A Universe of Fragile Mirrors and Firelei Báez: Bloodlines—showcased acts of resistance to colonialism. Looking at history in different ways seems to be a thread that runs through some of your exhibitions. Even Ulla von Brandenburg: It Has a Golden Sun and an Elderly Grey Moon was about the collapse of time, and the space between imagination and reality.
That's true. We have a responsibility to ourselves to question who we are and acknowledge the people who've worked to put us here. That's what you see in Santiago Muñoz's work—she's uncovering notions that, right now, are critical in Puerto Rico, ideas about the military and autonomy, about witchcraft and womanhood.
One reason I liked the Dominoes show was the space to play and interact. The show was in Harlem first, but it has a whole other context in Miami.
New York is a pedestrian city—people could come in and play. Here, we're in a big museum; that's different in terms of audience engagement. As a curator, I think it's important to rethink the possibilities of the gallery. While the show itself is traditional, even classical, there's something too that breaks the dynamic. It feels domestic, but people really activate the space. With the Santiago Muñoz show, it was different—the intention was to feel encapsulated, to become another person in one of her videos. I don't think there's anything wrong with 'destroying' a space. The gallery with the Santiago Muñoz show is beautiful, but you couldn't see that in her show. I see this building as 'the curtain.' When people are walking outside, they might think, "It looks so pretty; I want to walk inside." And when they walk in, they should be blown away.
Tell me about the forthcoming shows with Steve McQueen and William Cordoba.
We're showing McQueen's video End Credits, with Paul Robeson, who was a black activist and entertainer here in the US, who was followed by the FBI. Steve did a lot of research into the archives. Today, people are calling Black Lives Matter members "terrorists," and I bet people are being followed by the government. People do have files on them.
Regarding Cordova's show, there are a lot of stories to be told in this country, one of which is the dynamic of being Latino and Latin American. How do you build your imagination when your history isn't so visible in the mainstream? He works with precarious and ephemeral histories—he's fighting against materialism, against "object frenzy." I'm interested in Latinx and Latin American culture. The demographics in this country are changing. The Latino community will be a majority in ten years or so, and a lot of those people are going to be under 25. I know what it means to grow up in a society where you don't see yourself in the big institutions.
This is a moment to think about new ideas very literally. Do we need to reconsider other types of governmental structures beyond the format of the presidency? Should we consider assembly formats with an interdisciplinary approach as a form with which to govern? These are just raw ideas. Do we need a new skyscraper if seas are rising? Where do we put the monuments that speak to particular histories? That's more empowering that just being anxious about what's going on.
Since you've been working at the PAMM, how have you seen Miami's art community grow? Where's it headed?
I've been here for four years, and there are always Miami stories I don't know yet. There are so many great artists coming out of here. I'm very excited about it. I see Miami as a potential model for the future. It's poised to become a significant engine of cultural production—if it isn't already—because its reality speaks to the challenges of today: hybridity, diversity, environmental change. At times the local art scene feels a little segregated, a little niche-y, so it's important that directors and curators help develop the next generation. You see that in great art cities; in Mexico City, artists who've been around for a long time help the next generation. But Miami's been good to me. Rome wasn't built—or destroyed—in a day.
Monica Uszerowicz is a writer and photographer based in Miami. Spots, Dots, Pips, Tiles: An Exhibition About Dominoes at the Pérez Art Museum Miami (PAMM) closes October 29, 2017.