Photograph by Sam Frost courtesy of Chanel.
Damn: The New Chanel Store Has a Killer Art Collection
Peter Marino masterminded a renovation of the New York flagship.
Photograph by Sam Frost courtesy of Chanel.
Chanel opened their majestically redesigned 57th Street flagship store in New York on Thursday, masterminded by Peter Marino, architect, interior designer, and high-ranking official of the Chanel cognoscenti.

A focal point of the design is a four-story, 60-foot tall sculpture of a strand of pearls created by the French artist Jean-Michel Othoniel, inspired by the strands Coco herself would layer around her neck like armor. Marino "saw an echo with Gabrielle Chanel's necklaces, exaggerated and extravagant in the materials that she wore," Othoniel told the House in an interview, reflecting on the pearl shapes he's been sculpting since the mid-'90s. Marino gave Othoniel "carte blanche" to work in the staircase, and "it's as if we're climbing up this necklace, which in turn creates a link between the three floors of the boutique," Othoniel said.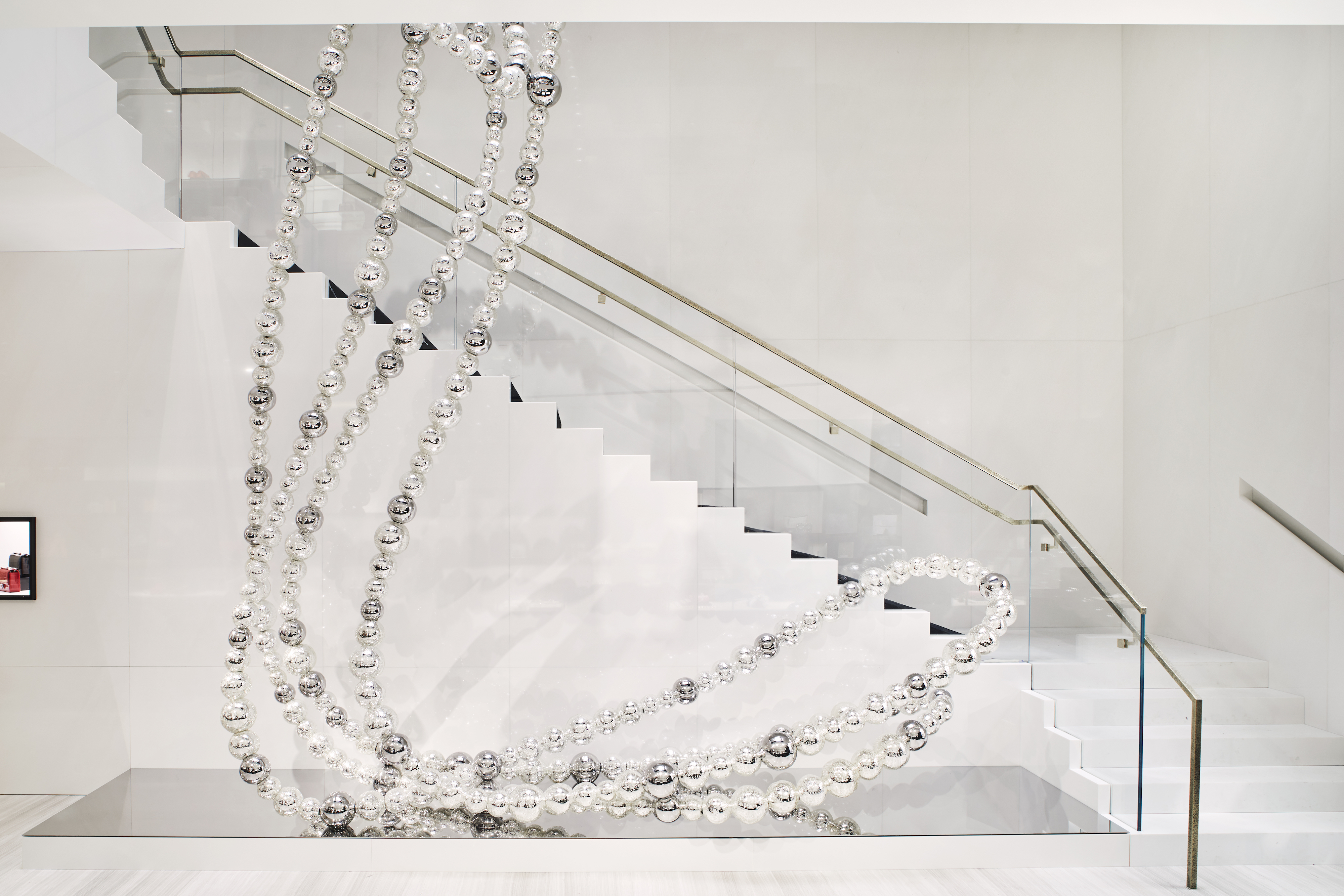 Every element of the boutique is a tribute to Coco's interests, such as the gold leaf and crackled lacquer panel walls on the first floor that echo her obsession with Coromandel screens, which feature prominently in her Rue Cambon apartment (and are also a fitting nod to the designer's genius for dazzling her companions and customers by at once revealing and hiding herself).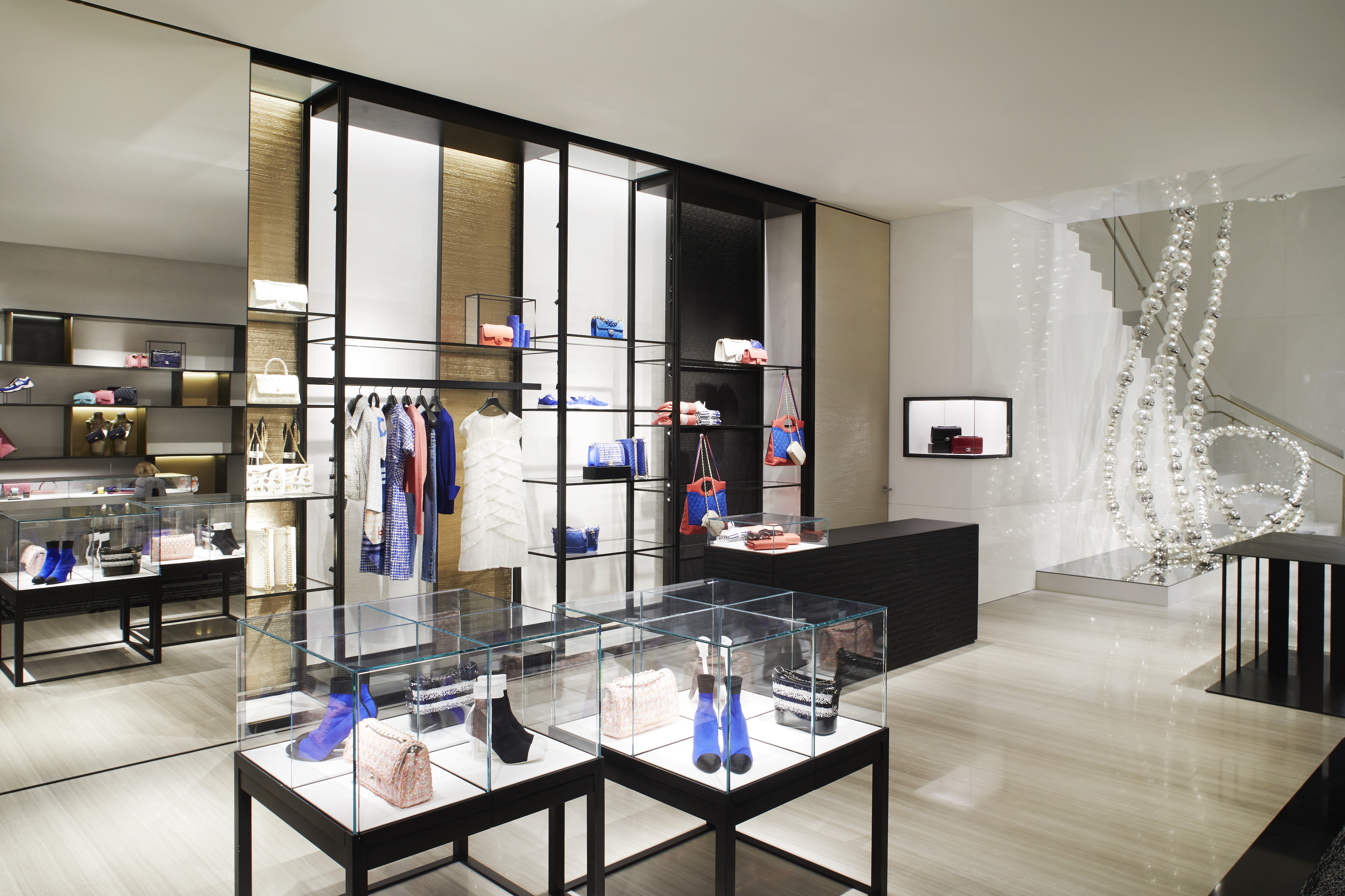 Marino also assembled an incredible selection of art in the store—almost all of it, of course, in black and white—which alone makes it worth a visit. Chanel was an avid art collector who counted many artist among her inner circle, and it's fun to imagine these works as pieces she may have collected now: Robert Mapplethorpe's Female Torso from 1978; Horst P. Horst's legendary portrait of Coco from 1937, reclining in a satin divan with cigarette in hand; a Wendell Castle chair; two pieces from Olafur Eliasson's "Eighteen Moons in Penumbra" series; Jenny Holzer's I touch your hair from 2006, in which the titular phrase is projected on waves; among others. The elevator vestibules include Hiroshi Sugimoto photographs, and the private shopping area on the fifth floor features furniture by Marino (a leather portal!!!), Arman Armand, and Ingrid Donat. Even the elevators feature specially commissioned works: chalk and oil stick photographs by Idris Khan.

The boutique opens in advance of the House's Metiers d'Art show, which will be held in December at the Metropolitan Museum of Art.