Courtesy of Marie Tomanova
Gogo Graham Sent a Bloodletting Bride Down the Runway
"In order to have a successful brand today it has to be about more that just like 'oh you're good at sewing and seeing colors and textures together.'"
Courtesy of Marie Tomanova
Last September, designer Marco Marco, a cisgender man, walked 34 transgender and non-binary models down his runway. At the time, many publications called the show "the first at NYFW to feature an all-trans cast." It wasn't—transgender designer Gogo Graham had been doing it for years. This was a combination, according to Graham, of Marco Marco's PR dispersing misinformation and publications not properly fact checking the information.
It's a familiar narrative for the 28-year-old Graham, who's been traversing through fashion since her eponymous label first launched in 2014. Her FW19 collection, titled "Eternal Peep Show," was presented Sunday in the New Museum's Sky Room, capturing a story that climaxed with a bloodied aspiring bride taking the runway amid a cacophony of melancholic whispers chanting "I love you."
Graham describes the collection as ceremonial, a meditation on the expectation that marriage is often seen as a societal must-do as well as a look at the aesthetics of it. "I was thinking a lot about something that someone might wear at a wedding but also maybe at a funeral; what someone may be married in but also what someone may be buried in." The wrought emotion of both events was captured during the the finale look featuring a bride (model Leah James) performing bloodletting during her torpid walk down the runway, pulling needles out of her face mid-walk allowing blood to drop down her face.
For Graham, clothes in some way are secondary to her show, which she conceives more holistically as an experience for attendees. "Clothes are not enough for me to get a feeling of what that show is supposed to mean. In order to have a successful brand today it has to be about more that just like 'oh you're good at sewing and seeing colors and textures together.' Especially for a brand like mine, where I don't have access to the nicest and finest materials or work rooms and hands to help put this together; I have my hands and my studio and scraps that I can find that people don't want or ones I find at the Goodwill bins. I don't have the resources for the clothes to be enough."
Graham sees these events—one celebrating matrimony, the other celebrating the finality of life—as similar, comparing this to countries outside of America, like Ghana and Madagascar, who see death as a celebration. Beyond that, Graham's aspiration comes down to the livelihood of her community: trans-femmes and non-binary individuals, whom she slotted for the entirety of her runway casting.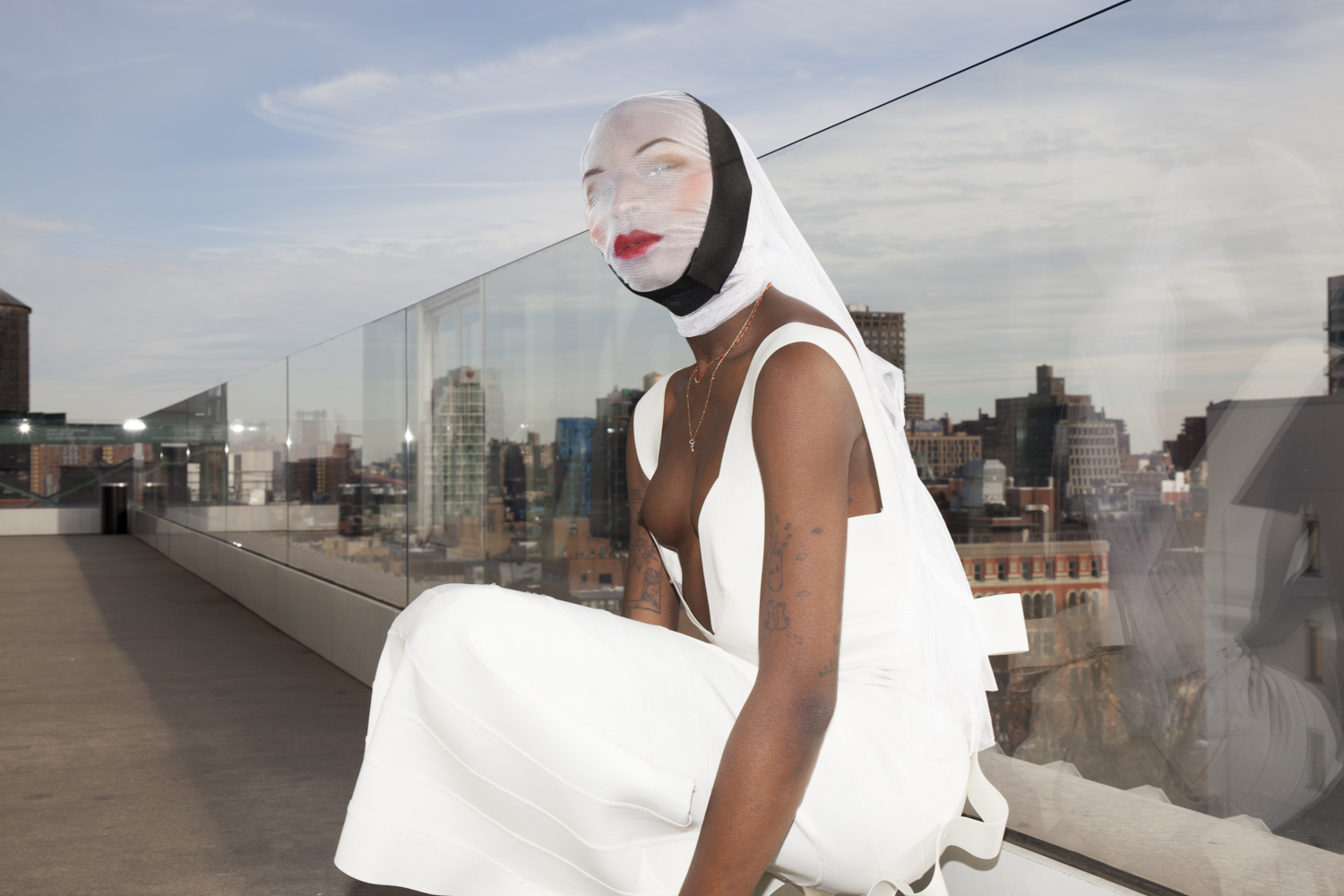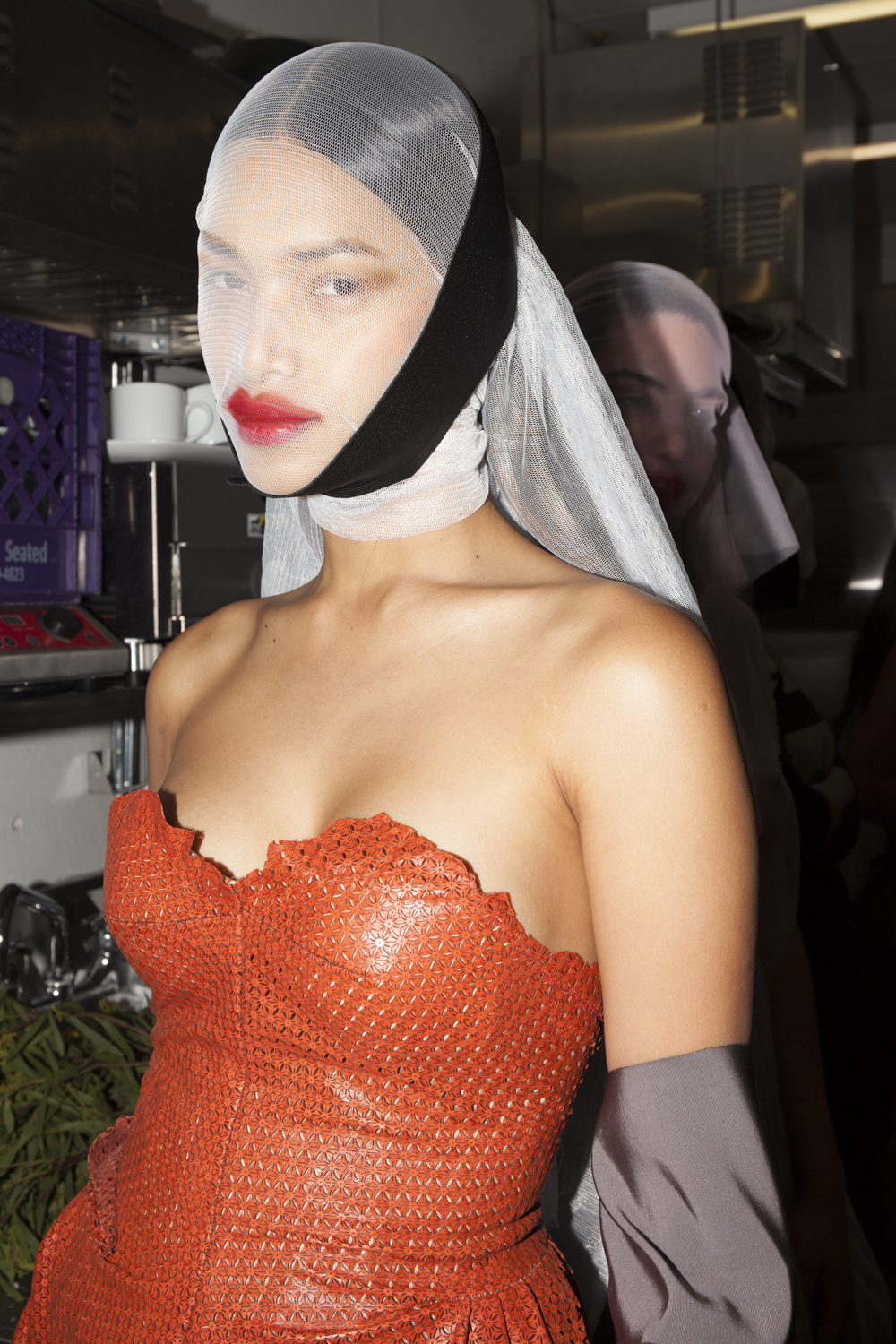 "My whole thing is that I'm trying to create gigs for trans-femmes and this is the way that I've found that I can do that. I'm not good at organizing in other ways. This is the way that I've found what I can do for my community. My talent is making something out of nothing. I take these little scraps that were important to me or important to other people and stitch them together and try to make something feel as emotional and compelling in some way as possible so that it can generate interest from sponsors. It's all a means to an end in supporting the community."
That works begins with the soundscape, which Graham describes as a way that she finds herself being moved at other designer's shows. "Having worked in fashion, seeing clothes to me and sewing all the time, everything just kind of blurs together for me sometimes and for some reason doesn't give me as much of a feeling. But whenever I'm putting the soundtrack together, I feel like that's where the emotion comes in."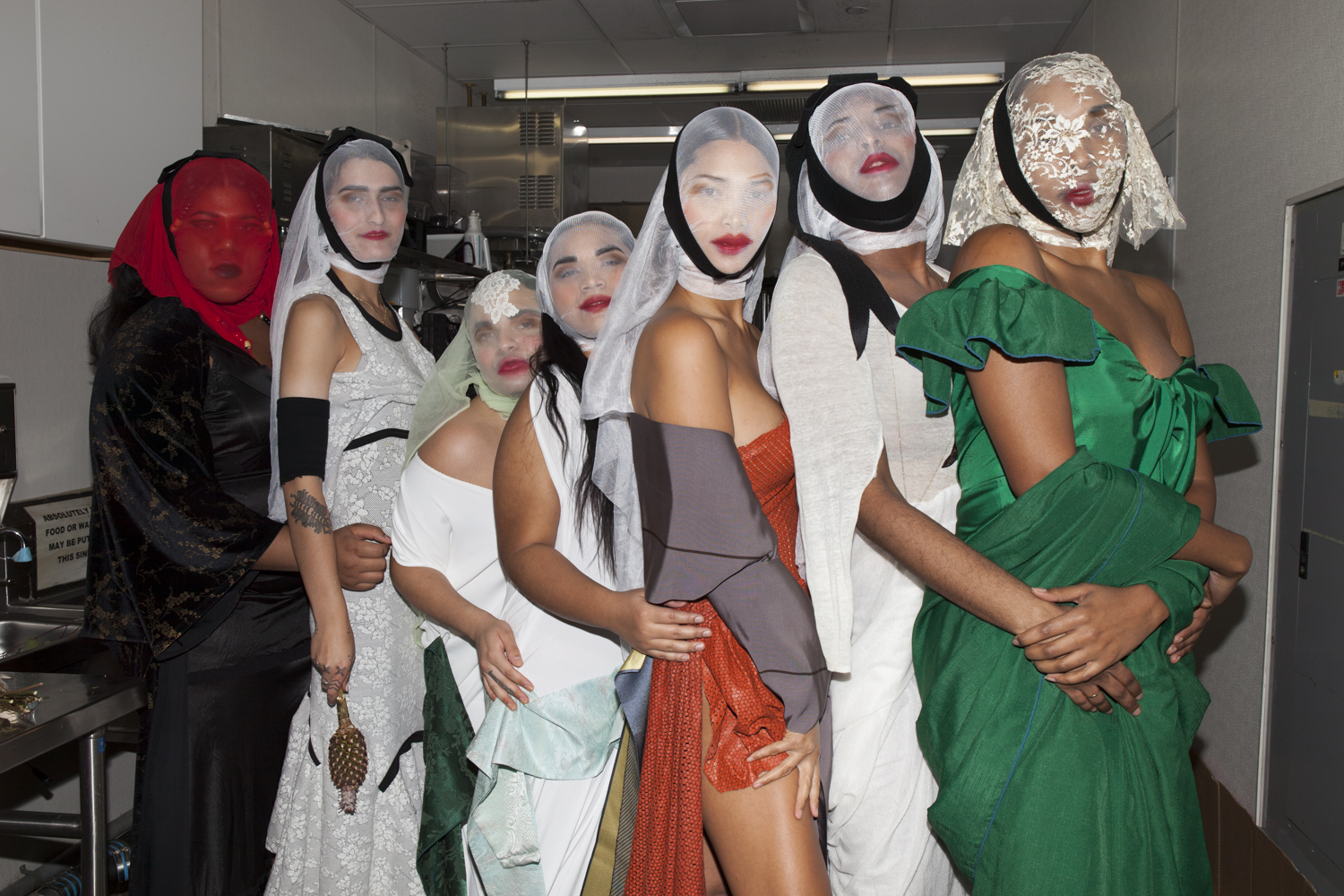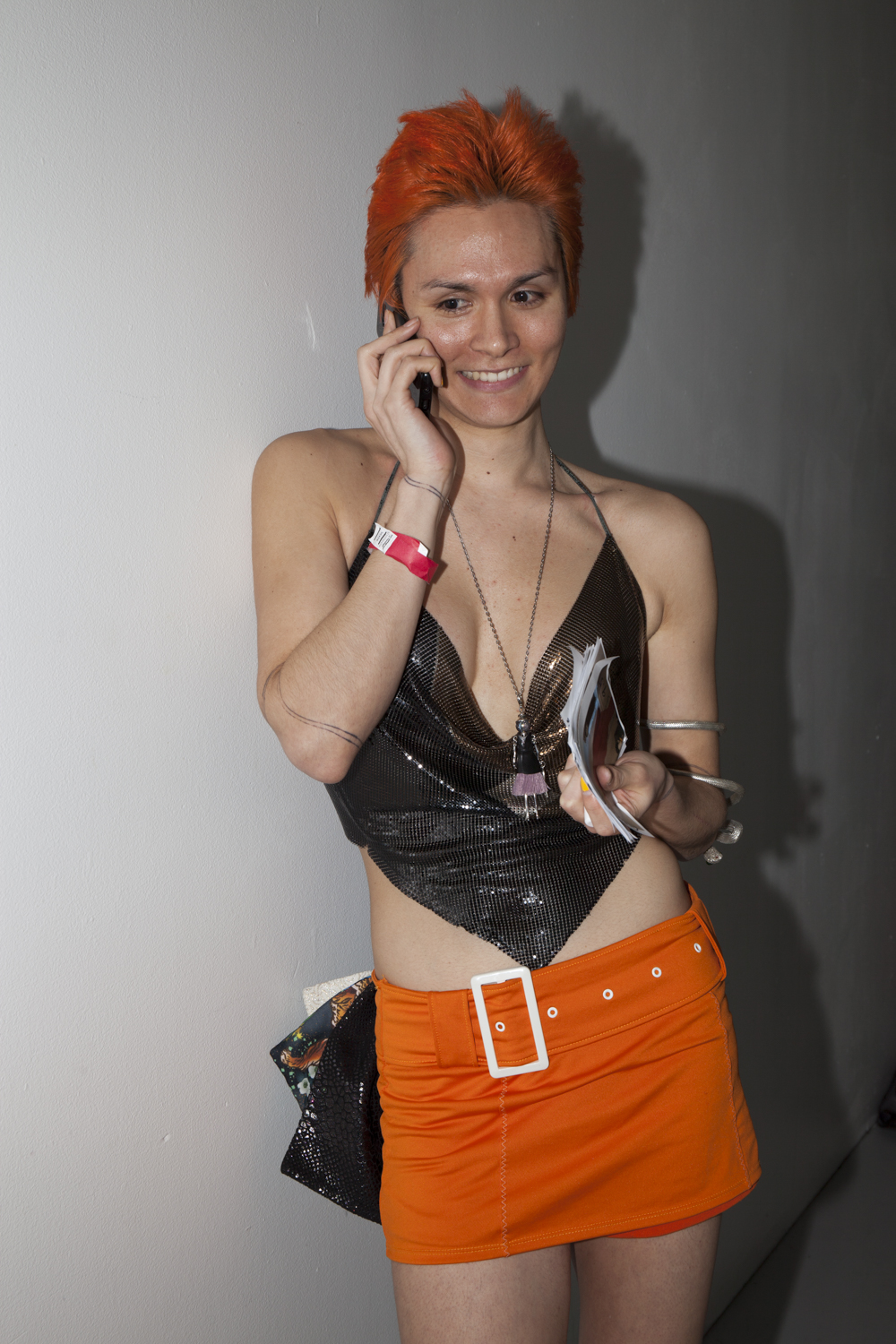 In many ways Graham is more than just a designer, using her medium of design to surround herself with the community she counts herself among. "It's frustrating to be pushed to the side," she admits when asked about the erasure from the Marco Marco headlines. But she cites this very instance as pushing her to create the show she presented over the weekend. "It was an opportunity for me to take a step back and look at what I had been doing for years and turn it this time to show everyone 'hey, I have been doing this and I'm gonna be doing this and it's gonna be good."
And that it was.
Tagged: