Jason Momoa and Lisa Bonet attends the 91st Annual Academy Awards at Hollywood and Highland on February 24, 2019 in Hollywood, California. (Photo by Jeff Kravitz/FilmMagic)
Jason Momoa's Fendi Scrunchie Deserves the Oscar for 'Best Picture'
Sorry, 'A Star is Born.'
Jason Momoa and Lisa Bonet attends the 91st Annual Academy Awards at Hollywood and Highland on February 24, 2019 in Hollywood, California. (Photo by Jeff Kravitz/FilmMagic)
Oscar night is underway, and red carpet menswear is surprisingly interesting this year, from Billy Porter's Christian Siriano tux-cum-gown to Spike Lee's Prince-inspired study in purple. Particularly exciting, though, was Jason Momoa's pale pink velvet Fendi look, capped off by perhaps the flyest accessory ever to be seen gracing the wrist of an Oscars attendee, regardless of gender—a scrunchie! The very hair accessory that almost tore Carrie Bradshaw and Berger apart!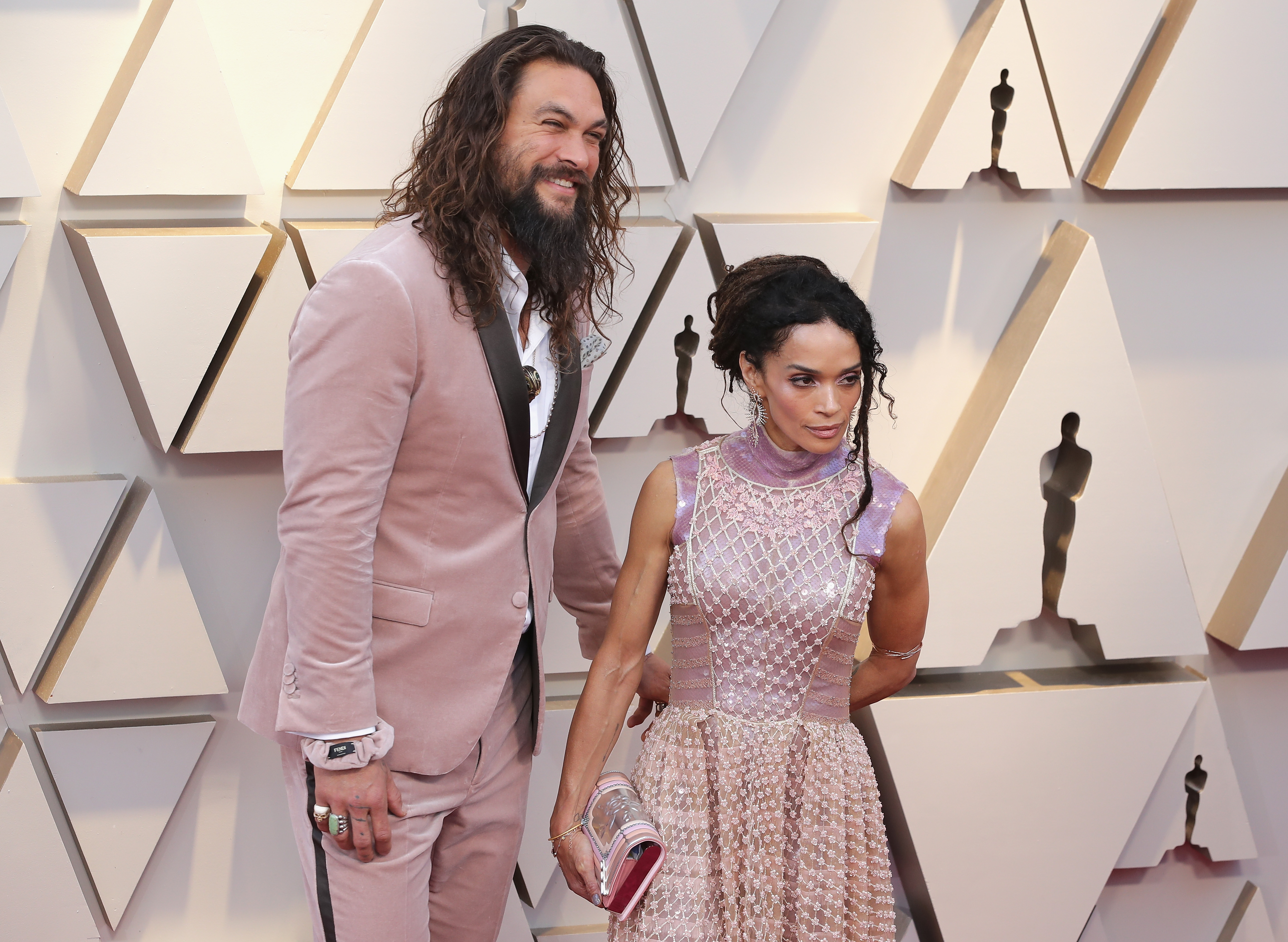 This is no ordinary scrunchie, though—instead of being paraded down the Mansur Gavriel runway or threaded through the blunt-edged locks of a Bossa Nova Civic Club patron, it's wrapped around the meaty wrist of a bona fide action hero. The scrunchie peeking out from the end of Momoa's arm bears a billboard of a Fendi label.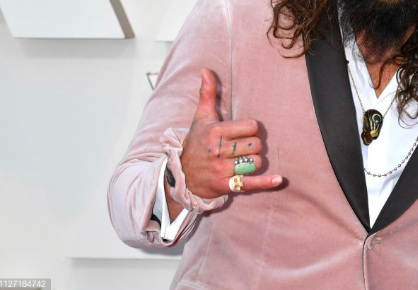 This lil' mama of a hair accessory has it all—tender yet tough, it's charmingly reminiscent of the meanest, richest girl in your eighth-grade class, the one who would sweep her waterfall of blonde locks up and secure them safely out of the way before calling you out on your Delias wardrobe. (Just me, excising childhood demons? Okay.)
On Momoa, though, the scrunchie looks less like a bespoke Fendi necklace for Paris Hilton's Chihuahua and more like something all men should be sporting regularly. Fuck the movies, let's give the Oscar to this velveteen beauty!