Jennifer Aniston attends the 2018 InStyle Awards at The Getty Center on October 22, 2018 in Los Angeles, California. (Photo by Rich Fury/Getty Images)
'Jennifer Aniston's Used Book Sale' Imagines The Tabloid Queen's Library
A new installation by Los Angeles artist Kristen Morgin draws a bizarre, literary portrait of Aniston.
Jennifer Aniston attends the 2018 InStyle Awards at The Getty Center on October 22, 2018 in Los Angeles, California. (Photo by Rich Fury/Getty Images)
Jennifer Aniston's tabloid-breaking 50th birthday party was held last week at L.A.'s Sunset Tower Hotel, but a mere two miles away at the Hollywood Roosevelt, local artist Kristen Morgin is imagining a scenario in which the actress gets rid of her books with a yard sale at the hotel's lobby. The books are made out of unfired clay and painted with graphite and ink, ranging from motivational lift-me-ups to celebrity memoirs. GARAGE talked with Morgin before she "opened shop" at the hotel as part of the Felix L.A. art fair.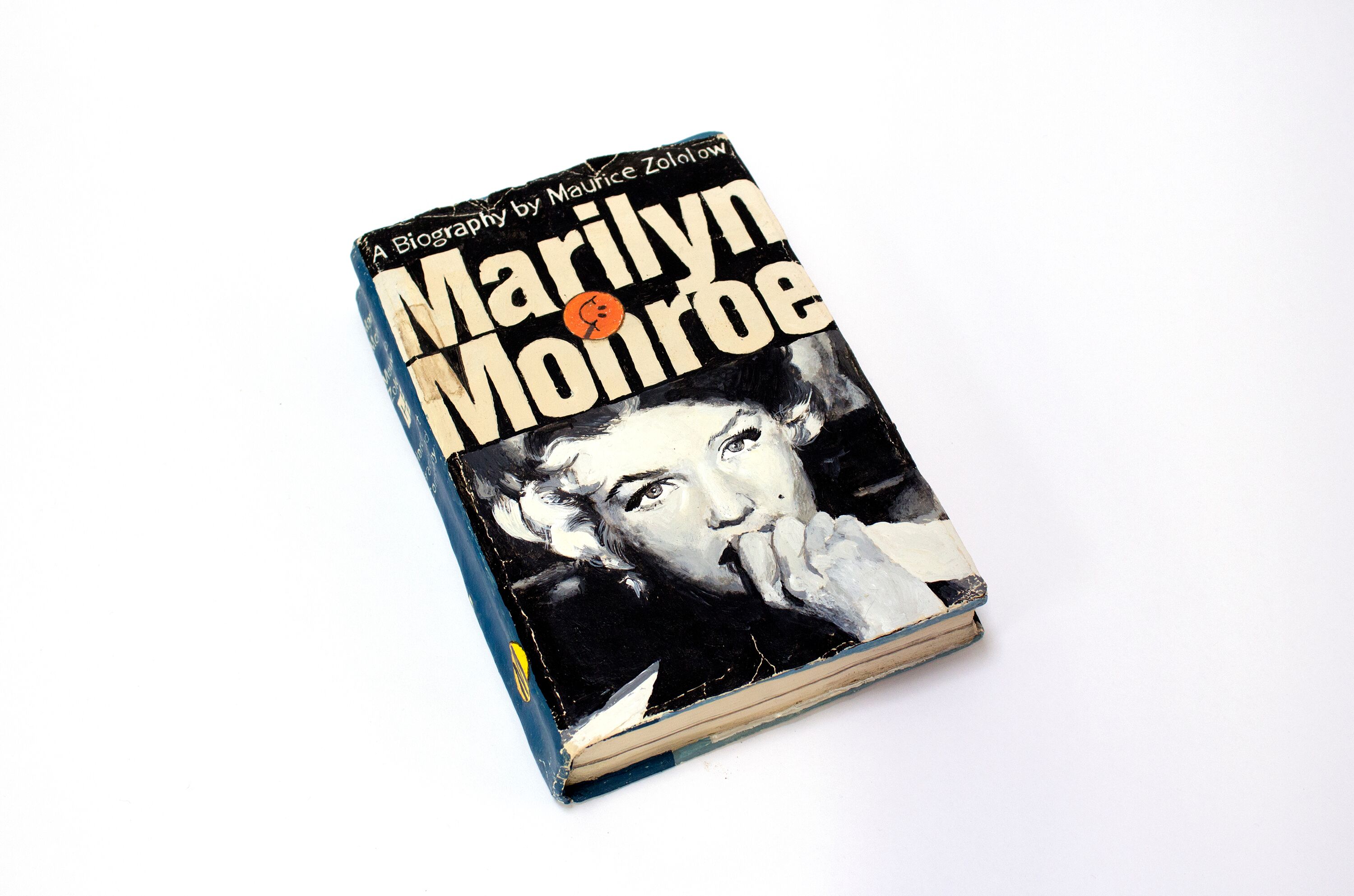 Why did you choose Jennifer Aniston as a subject?
Historically, we think people we make portraits of should be those doing things to change the world in a particular way. Instead, I wanted someone I didn't have anything in common with. My work deals with questing of value or worth of things and our cultural criteria to define these terms. My answer is, why not Jennifer Aniston?
Do you consider yourself an Aniston fan?
A little bit. I tend to watch TV while working in my studio, and I do sometimes watch Friends. I've even made unfired clay artworks about Friends before. I re-cast the characters with comic book characters, for example, I made a Hardy Boys book with the title The One Where Joey and Chandler Discover the Secret of the Old Mill. In my Super Friends version, Ross and Monica became the Wonder Twins.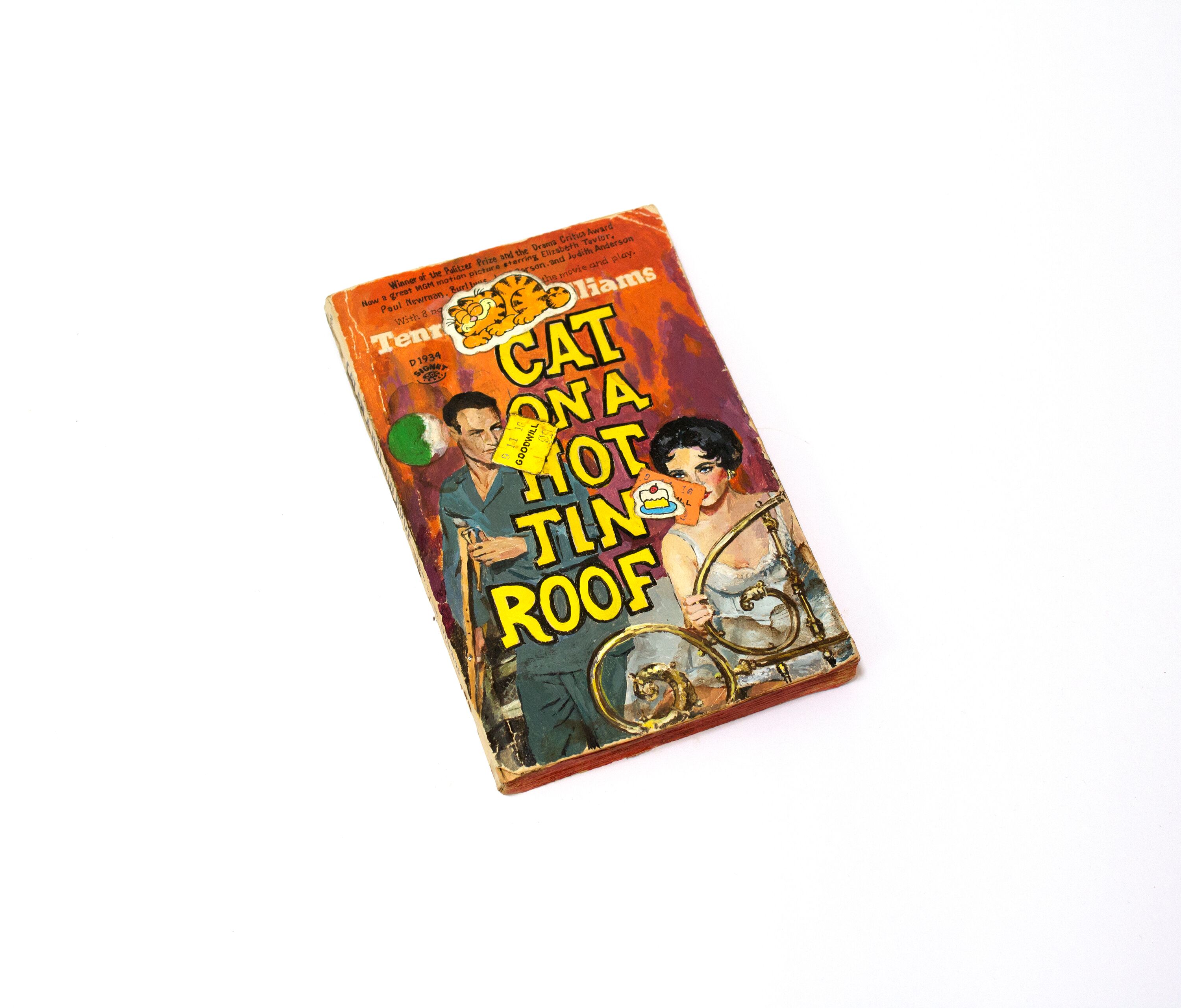 Jennifer Aniston occupies a special place in America's heart, mostly thanks to her relatable personality on and off-screen; people have always cared inordinately about her love life. Is there a commentary on this image in your work?
I read a lot of interviews with her and we have all these collective ideas about her, because tabloids want us to think that way. I don't think perceptions about her madly looking for the ultimate man to have a child with are true. I had read an interview in which she talks about her relationships not being failures. Tabloids tap into everyone's own hopes about themselves; they get people to think, "This millionaire actress is just like me. She wants a child, and she wants a relationship!" But, that's not even true with her. I don't think she's nearly as sad as tabloids want us to think.
Does your selection of books attempt to reveal the Aniston we know or a more intimate, personal version?
All of the above. I think for someone to tell good jokes, they need comic timing, and she's sharp. She has good sense of humor, which makes her a smart person. We don't think of her on the same intellectual level as, say Glen Close, whose bookshelf would be occupied with tons of plays, Ibsen and what not. But, I suggest that Aniston is smarter than we think, and that's why I've included books that surprise people. Most wouldn't guess she is into science fiction, but I've included that. I mix books people expect and find surprising. Some of the books are there for my selfish reasons, because I just like their cover.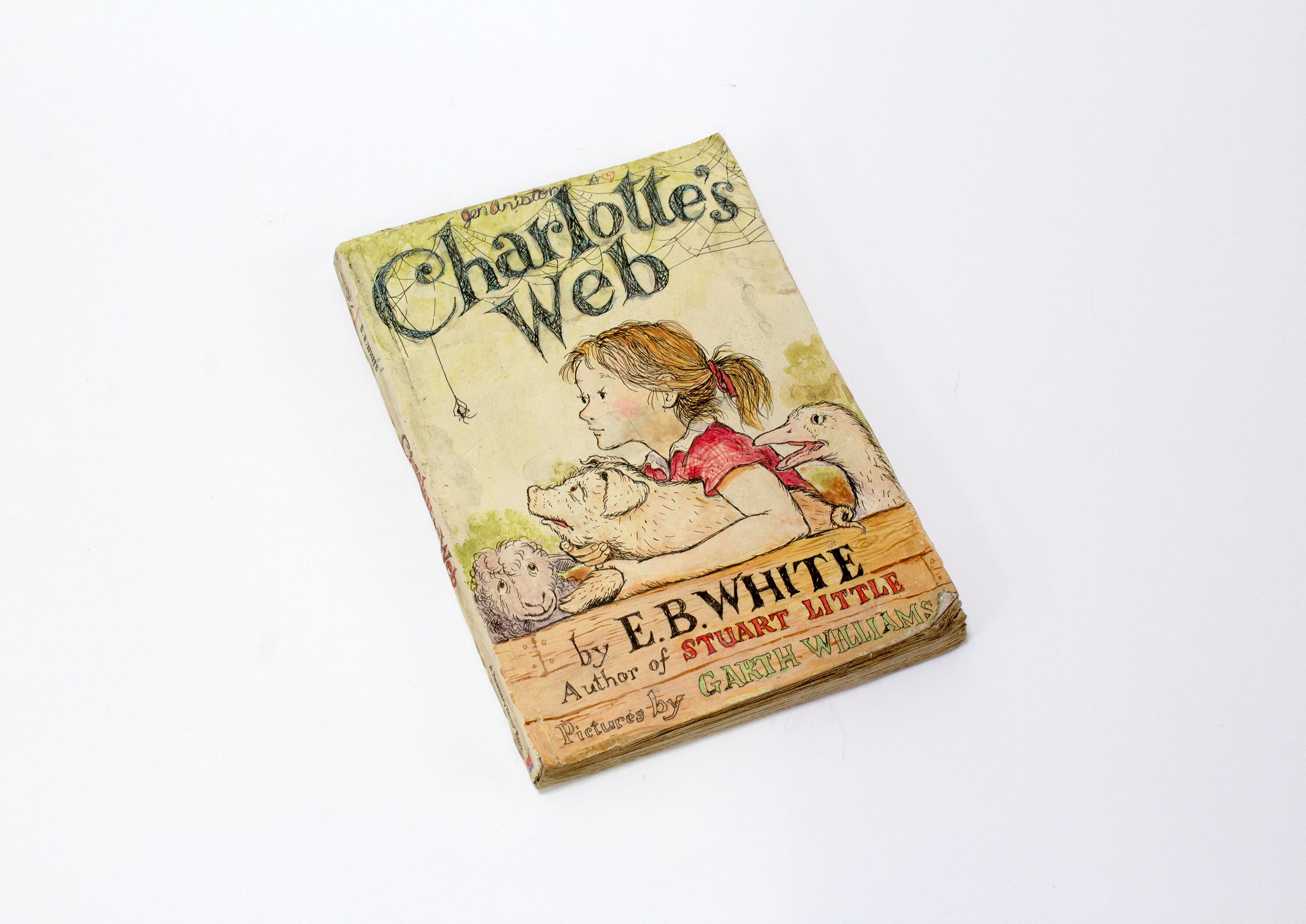 How did you select these books to illustrate her as a character?
I don't know if she owns any of these books. A lot of the books I chose are iconic titles that everyone knows, such as Charlotte's Web or The Giving Tree. I've read some of her interviews that made it very clear that she likes animals, dogs in particular; she's also into self-help, yoga and meditation. Some of the titles are funny and satirical. There are a few VHS and DVD tapes, for example. There is a DVD of Mr. and Mrs. Smith, but Brad Pitt has devil horns and Angelina Jolie has mustache and Popeye tattoos. There are books about film stars, especially Old Hollywood, such as a book on Marilyn Monroe. There is a book by Zsa Zsa Gabor called How to Catch a Man, How to Keep a Man and How to Get Rid of a Man. There are books she might have read because of a particular mood she was in—for example, Calvin and Hobbes.
Clay and ceramics are often associated with craft, although they've lately begun to enter mainstream art galleries. I see a balance between your assumption of kitsch and tabloid culture.

Clay is not necessarily seen as a viable medium. Clay is considered unfinished ceramic, because it's not fired. When I first started working with this medium, I didn't decide to leave it unfired right away. I just couldn't figure out how to finish the sculptures. Because clay is fragile, I believe it's more valuable—we have to be careful with it. I think about that with people I choose to make art works about. Pop culture is fluff and artificial in many ways, but I think I find a balance between my medium and soapiness of pop culture in terms of what we decide is valuable or not.