Frank Gehry, the Enfant Terrible of Architecture, Turns 90
Crafting masterpieces by hand—with an assist from software.
Courtesy of Sam Frost.
We can all hope that Frank Gehry doesn't retire right after celebrating his 90th birthday on February 28. The world would be a poorer place without his quirky brilliance. While his chairs are prized as useful sculptures and he's a widely acclaimed teacher, his reputation will endure for buildings that have enriched the lives of millions, opening our eyes to the potential of architecture at every scale and for almost every use. He is still eager to confront new challenges, play variations on favorite themes, and confound his detractors. His biographer, critic Paul Goldberger, calls him "a hard-nosed dreamer," his experiments firmly grounded in reality.
Like Louis Kahn and Zaha Hadid, Gehry was a late starter who struggled for recognition through the 1980s, performing miracles on shoestring budgets but losing competitions for large-scale projects. Artists provided inspiration; most architects and nearly all the suits gave him the brush off. In 1978, he remodeled a Dutch colonial house for his family, wrapping it in plywood, chain-link, and corrugated metal in the spirit of Robert Rauschenberg's assemblages. Neighbors were furious; a few perceptive critics recognized the seeds of genius. A shopping center in Santa Monica was the last of his commercial projects; from the early 1980s on, he resolved to pursue his own path, however risky.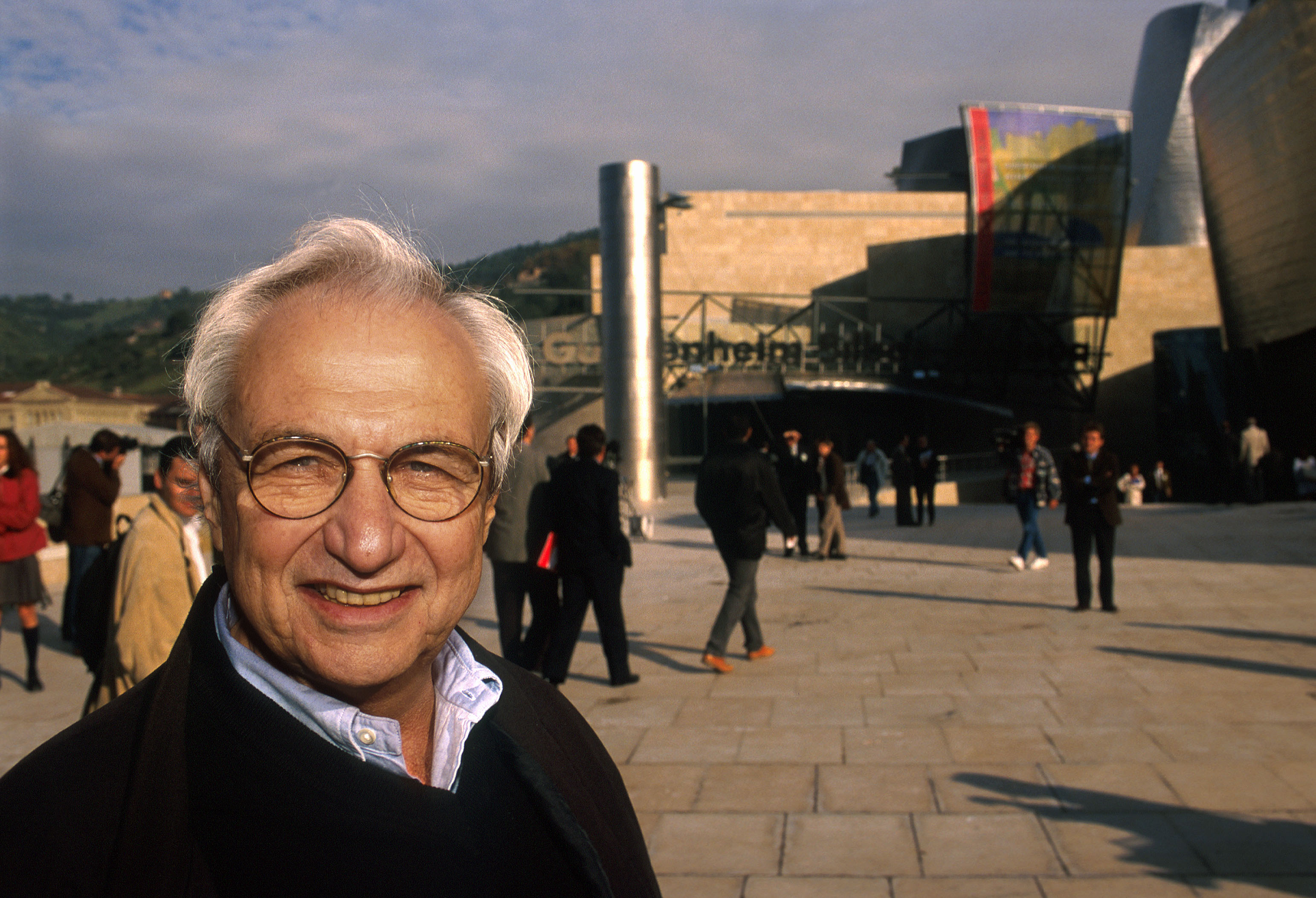 When I interviewed Gehry for a Smithsonian profile in 1987, he was being celebrated in two monographs and a touring exhibition while teetering on the edge of bankruptcy. Four commissions for high-rises were canceled after the market crash. Prospects were dim but suddenly brightened. He beat out three Pritzker Prize-winning architects in the 1988 competition to design Walt Disney Concert Hall, won his own Pritzker the following year, and soon after was selected to create the Bilbao Guggenheim. Its opening in 1997 exceeded all expectations. A gleaming monster with titanium scales emerged from the river, it boosted civic pride, drew millions of visitors, and recast the art museum as a work of art in itself. Even more ambitious were his plans for New York, where a new Guggenheim was to rise from the East River at the end of Wall Street, and a vast satellite in Abu Dhabi. The first was a casualty of 2008; the second still awaits construction.
Frank Gehry has achieved the same measure of public fame as Frank Lloyd Wright, but the two men could not be more different. Wright was larger than life in manners and dress and unabashed in proclaiming his genius to the world. While fiercely competitive, Gehry is outwardly rumpled and disarming. He can turn cranky when pushed but finds it hard to repress his smile. Wright was a solitary, claiming credit for everything done in his studio, and few of his associates emerged from his shadow. In contrast, Gehry heads a sprawling office of more than 150 architects, many of whose predecessors left to made successful careers of their own, and he collaborates on every project with one of his design directors. The work is as organic and uncategorizable as that of Mr. Wright, but they combine hand craft with the most advanced software.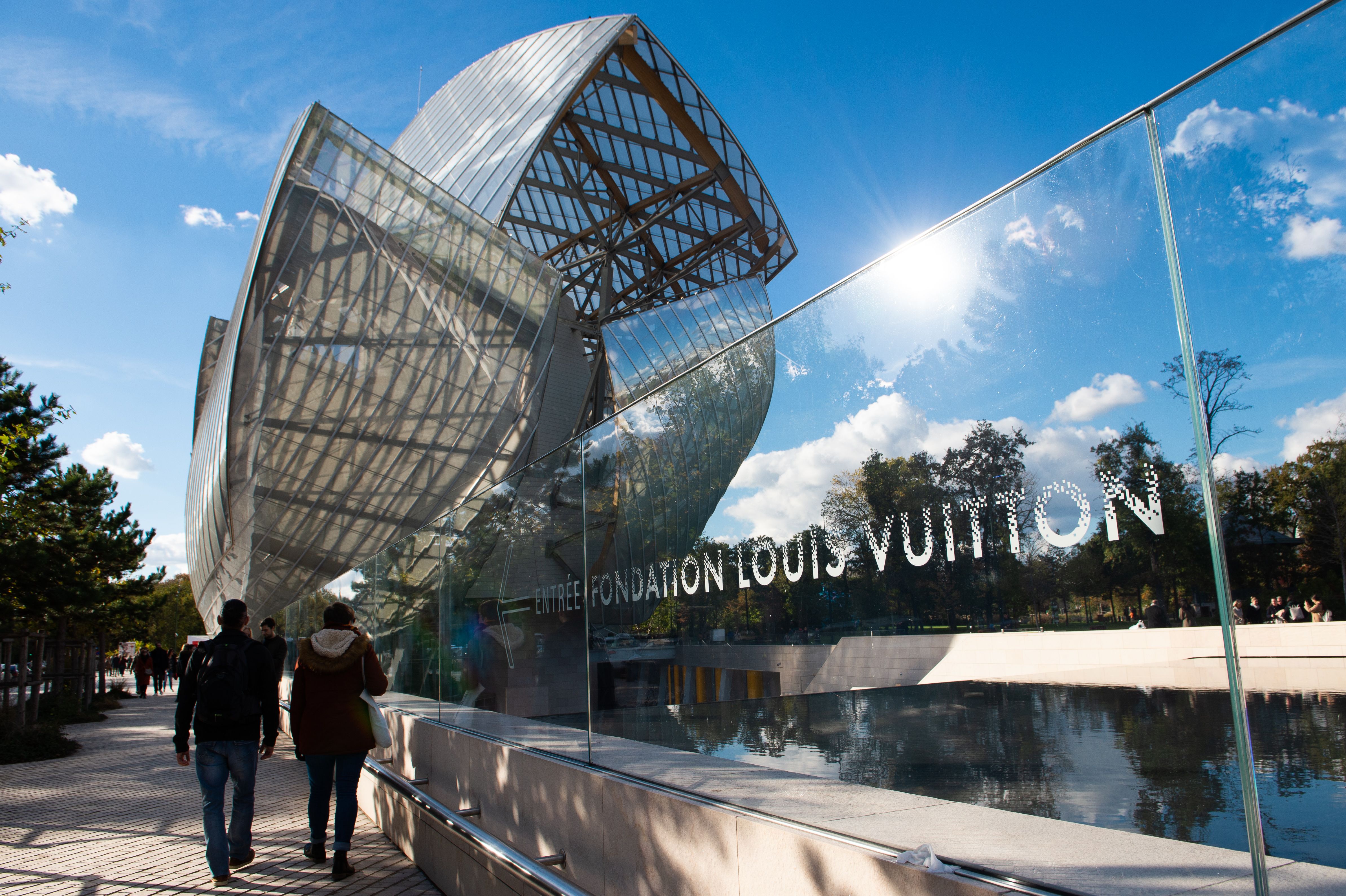 Gehry's office was one of the first to employ the computer as a tool—to liberate the imagination and to ensure that "unbuildable" projects were faithfully executed, on time and on budget. Gehry Technologies was established as a separate firm that consults with daring architects around the world. For Gehry himself, the design process has remained unchanged, even as the scale and value of his practice has exploded. Every project begins with a collection of concept sketches containing the seed of his idea, which is then developed in a succession of models. The principal spaces are blocked out, and then the forms are sculpted in paper, styrofoam, and whatever other material can be shaped and tweaked. Inspiration can come from a classic painting or sculpture—or from the waste basket. The final, detailed model is scanned and turned into paper and digital documents for officials, lawyers, engineers, and contractors.
The physicality of this approach is captured in Sketches of Frank Gehry, a 2007 documentary made by the late director-producer Sydney Pollack, as one professional observing another. The film opens with an offscreen response from Gehry to a question from the director: "Is starting hard? You know it is!...I'm always scared that I'm not going to know what to do. It's a terrifying moment. And then, when I start, I'm always amazed—well that wasn't so bad."
Images of hands cut and tear the models, and communication is reduced to a couple of words or a quick reference, much as Charles Eames coaxed his team to explore the full potential of every piece of furniture. Powerful clients—including Michael Eisner, Barry Diller, Peter Lewis, and Mike Ovitz—attest to an awed fascination at the way Gehry's squiggles evolve into the buildings they commissioned.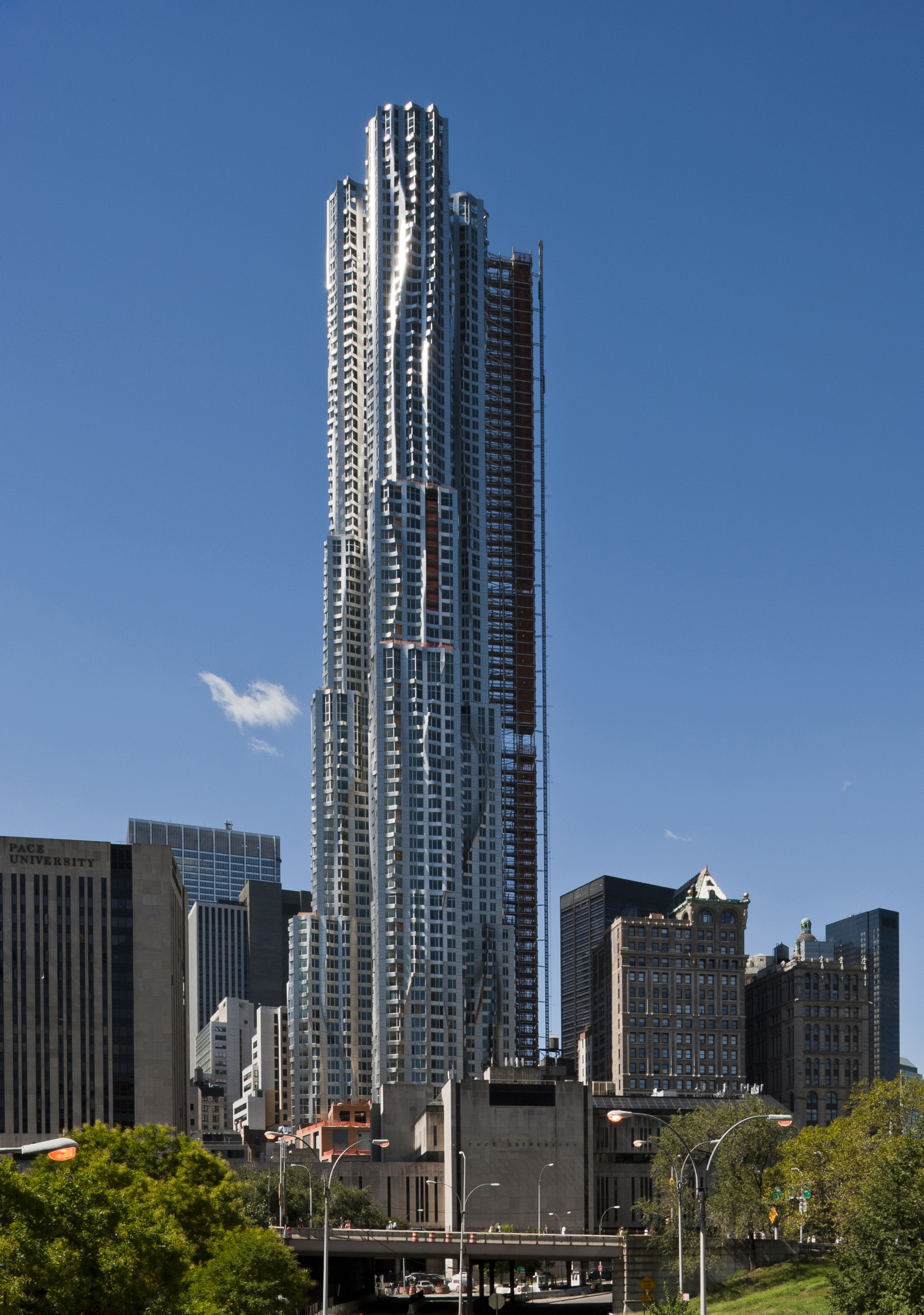 Those who have had the good fortune to explore Gehry's work around the world—8 Spruce Street in New York, the Museum of Biodiversity in Panama, the DZ Bank building in Berlin, the Louis Vuitton Foundation in Paris—will recognize the threads that link them, the themes that recur, and the uniqueness of each project. Walls flare or billow like sails, roofs tilt, structures writhe with an inner energy. The materials range from brick and stone to glass and brushed stainless steel, each revealing a previously unsuspected expressive potential.
An artist lives within this architect, guiding his hands, inspiring every move, even as he shapes buildings to context and purpose. No wonder he provokes such vitriol from puritans, philistines, and less talented professionals—as did Francesco Borromini, Andrea Palladio and Wright before him. Art critic Robert Hughes wrote of the Gilded Age architect Stanford White, "The Renaissance valued sprezzatura, the knack of making hard things look easy and natural, and White had more of it than any American then or since. He was the kind of gorgeous millipede whose dance is hated and resented by every toad on the forest floor." The same could be said of Gehry.
Tagged: