The greenery at Second Home. Photo © Iwan Baan
The Co-Working Space Bringing the Outside In
How young Spanish design duo infused Second Home's Hollywood location—branded as the antithesis of WeWork—with green.
The greenery at Second Home. Photo © Iwan Baan
"They paved paradise and put up a parking lot," sang Joni Mitchell, but a visionary duo of British entrepreneurs have put that into reverse. They've planted 6000 trees on a two-acre parking lot in East Hollywood, creating an urban oasis that shades 60 ovoid glass pavilions. These idyllic workspaces for fledgling companies complement a vintage two-story block that has been remodeled to include a restaurant/events space, an auditorium and bookstore, plus 25 more glass-walled offices. It's the first US facility of Second Home, a creative co-working venture that was launched in London six years ago.

Second Home co-founder Rohan Silva describes it as the antithesis of We Work. In contrast to that troubled giant, it's a modestly scaled operation that has grown incrementally. A few basic concepts shaped it from the start. First, that the division between home and work is blurring and many people would prefer to work in a domestic environment, not an open office. Second, that it's more sustainable and interesting to convert existing buildings than house workers in a corporate tower crammed with identical cubicles. Talented architects have transformed existing buildings to create a unique sense of place in four varied London locations and one in Lisbon. In Hollywood, the husband-wife partnership of José Selgano and Lucía Cano, who work under the name SelgasCano, have exploited their love of nature to the full. Inspired by the glass-walled house and studio they built for themselves in an orchard on the northern edge of Madrid, they've created an environment that is bound to stimulate creativity. Vibrant yellow and orange enhance the transparency of the entire complex.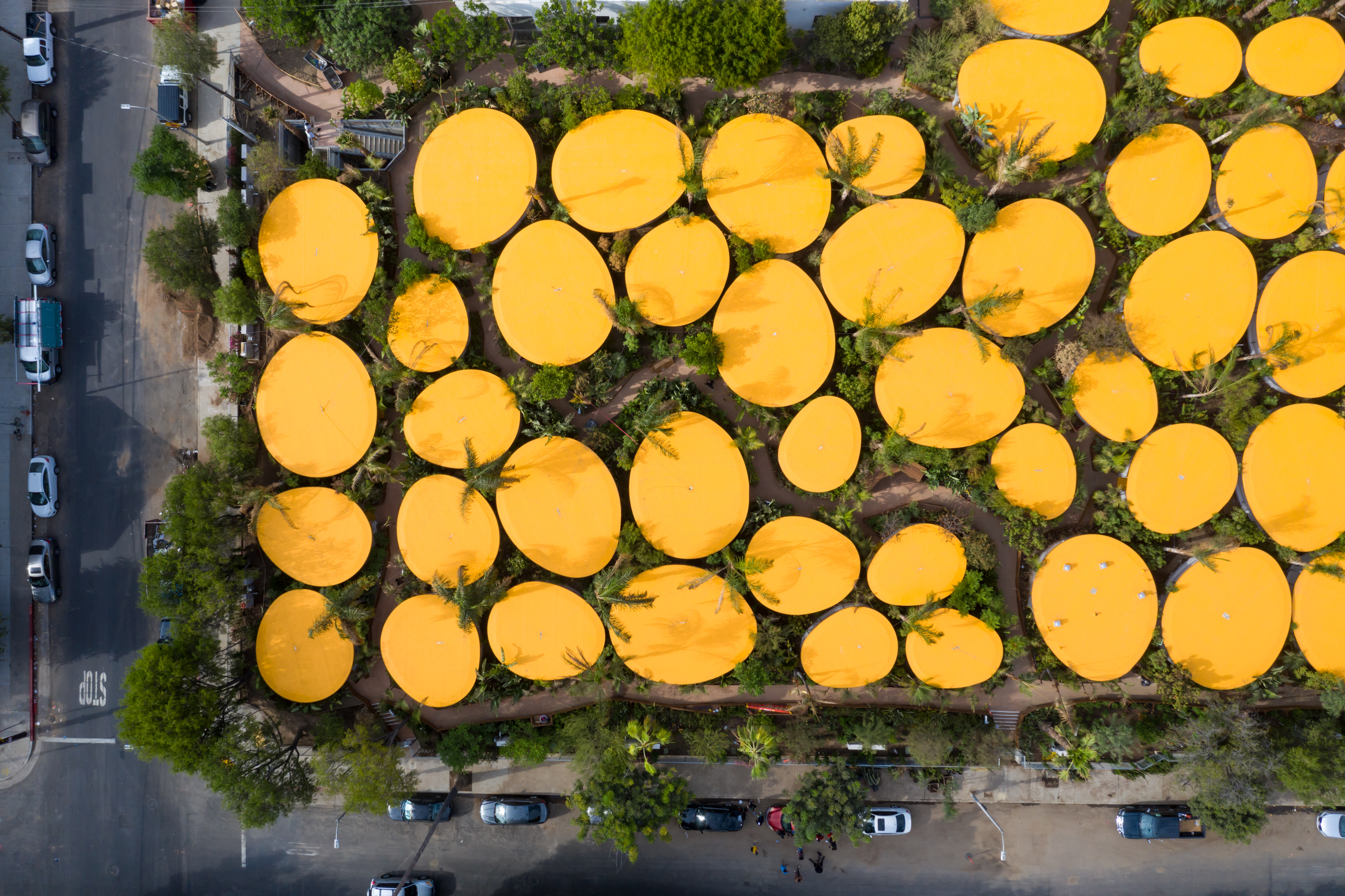 There's a strong streak of idealism in Second Home. "We encourage smart young people to come up with good ideas and take on more responsibility," says Silva. "Receptionists have become managers. We've aimed to build communities, sifting applicants to create a lively mix of interests and encouraging members to collaborate with their neighbors." Silva notes that teams created jobs ten times faster than the national average in the initial London location, and he hopes to replicate that success in LA.

The Hollywood building was designed for a local charity by Paul Williams, one of the first African American architects to achieve fame in the US, and it now doubles as a resource for the low-income neighborhood. The ground floor and leafy courtyard are open to the public, along with lectures and events, and non-profits can use the space without charge. In London, the bookstore closes on Monday to offer literacy classes to refugees and new immigrants, a service that is likely to be repeated here.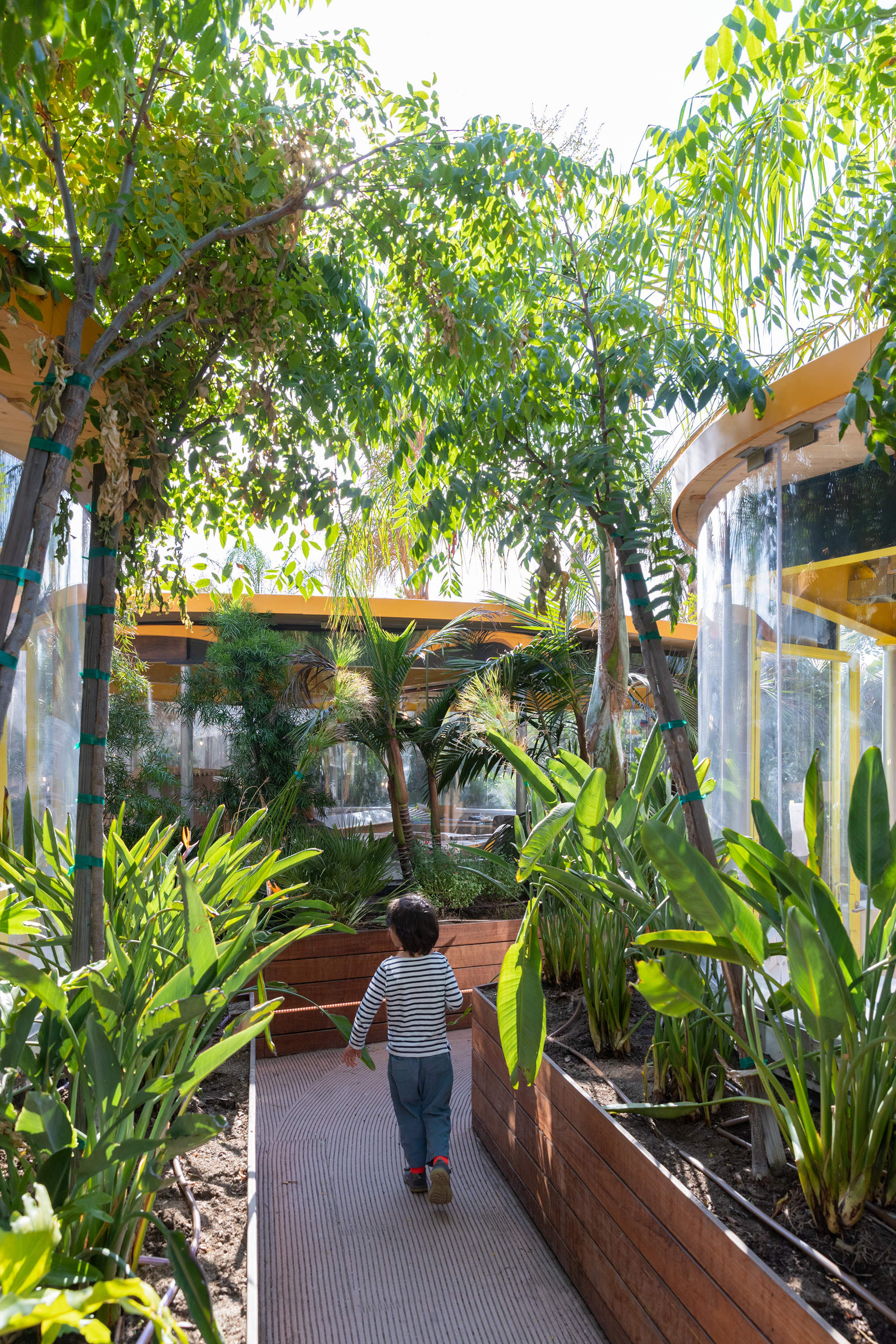 SelgasCano honed their reputation in Spain, designing an acclaimed youth center in Merida and a convention center in Plasencia, but that country no longer offers the opportunities it did before the financial crash. Public commissions are rare and there are few juried competitions to open doors to small firms. So, like many of their peers, the couple are looking further afield. They made a splashy debut in London with Second Home and the Serpentine Pavilion, which led them to LA, where they are designing several houses. The city should be a good match for their colorful, lightweight structures. As Silva observes, "London planners make it hard to innovate—they demand a precedent for every new design. Nobody in LA said 'make it calmer' and that allowed us to have bigger dreams."
Behind the white-columned classical portico—a signature feature of Paul Williams' prolific output—Second Home offers vistas through to the courtyard and the restaurant, where the tables can be hoisted up to a ceiling clad in coiled hoses to clear the floor for community events. Rounded glass walls layer the space and create a multitude of reflections. Everything was custom-designed by the architects, from the chairs to the hand-made paper lamps and the stepped wooden reception desk. Skylights have been inserted to pull in natural light from above, and windows open to provide cross ventilation. Upstairs floors and walls are clad in orange carpet to muffle sound, and ceilings use reclaimed wood. A canopied terrace overlooks the forest and the bright yellow PVC cladding the cross-laminated wood roofs. Offices come in three different sizes and the plans are organic to give each a feeling of individuality.
The latest Second Home lives up to its name, though probably only a few of its 1500 members enjoy such refined lodgings.