The original Vuitton Trunk in all its celestial glory. Photograph courtesy of Louis Vuitton.
Five of the Most Radically Bespoke Trunks in Louis Vuitton History
A new exhibition on Louis Vuitton shows some of the most out-there ways the brand has customized its classic trunk. Supported by Louis Vuitton.
The original Vuitton Trunk in all its celestial glory. Photograph courtesy of Louis Vuitton.
One of the pleasures of Louis Vuitton's expansive "Volez, Voguez, Voyagez" exhibition, which includes 1700 items across 16 rooms, is seeing the countless ways that the brand's traditional flat trunk has been modified and customized into various iterations in the 100 years since its inception. From traveling libraries to violin cases, here are the five most unexpected items that show how the traditional trunk's customization transcended Vuitton's original utilitarian manifesto to become the all-purpose, in-your-wildest-dreams accessories line it's known as today.
Gaston-Louis Vuitton's Mobile Library
Vuitton was a bookworm—to the point of being borderline obsessive, as seen from his collection of magazine clippings on display (which includes a darkly amusing cartoon of a woman's dead body being stuffed into one of his namesake trunks). Vuitton desired a portable library for long journeys, and devised a trunk that could fit enough books for the three-to-six-month transatlantic voyage so common for the time.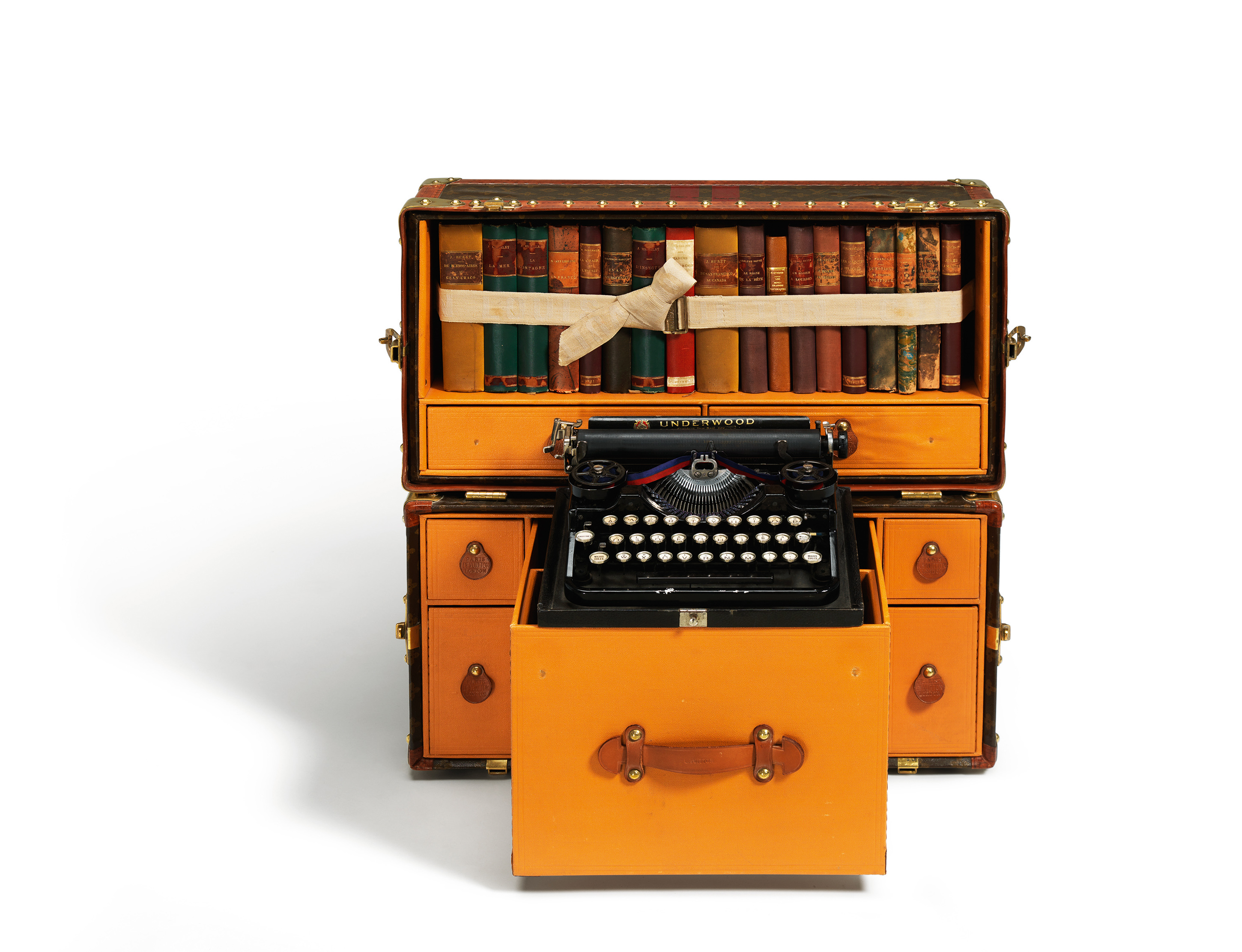 Greta Garbo's Ferragamo Case
Old Hollywood glamour was no stranger to Louis Vuitton, from Lauren Bacall's extensive collection of monogrammed cases to Greta Garbo's steamer trunk custom-made to house her bespoke Ferragamo's neatly lined together. This concept was later revitalized by Manolo Blahnik, who designed his own version of a shoe case for Vuitton approximately half a century later.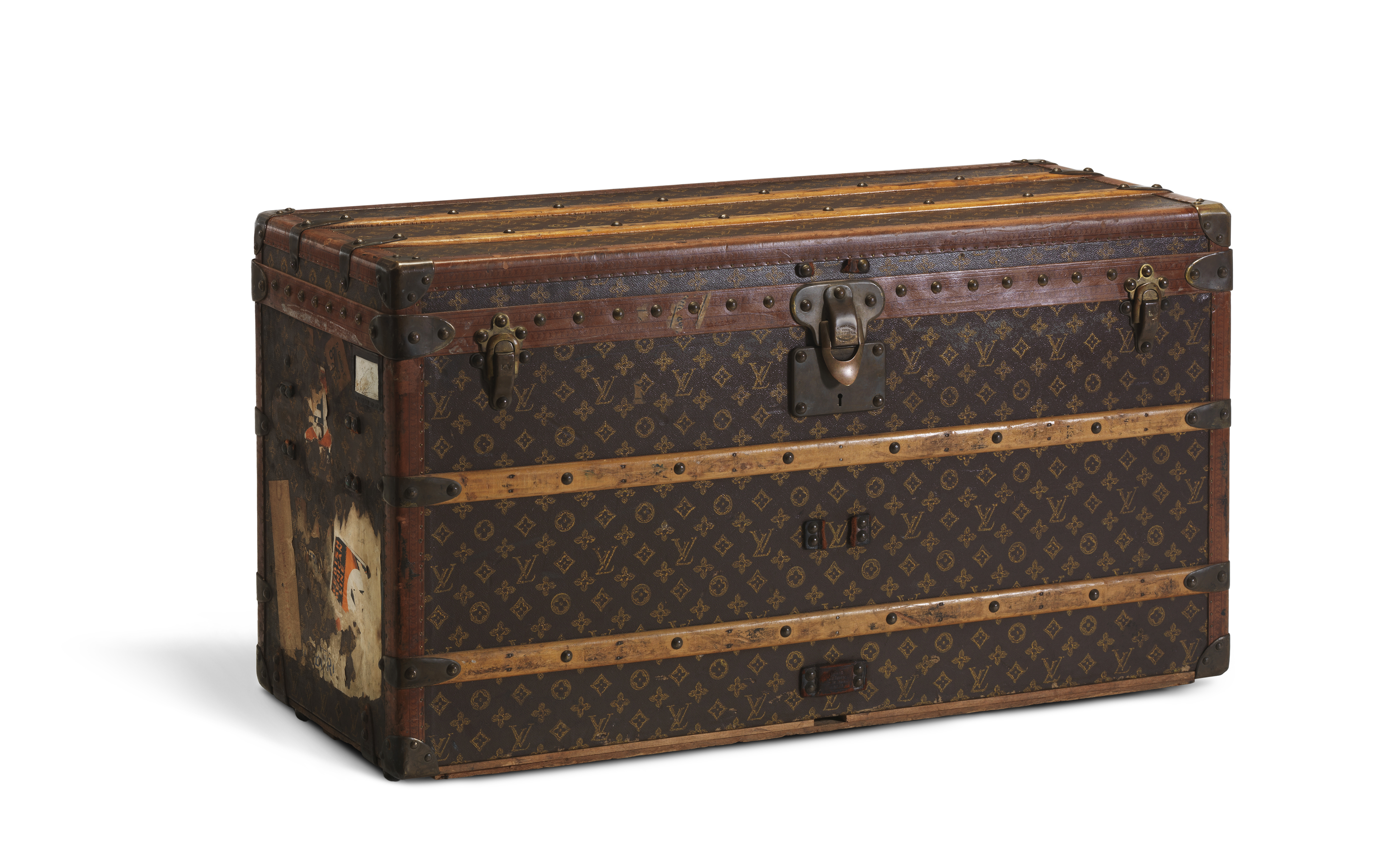 René Gimpel's Canvas Trunk
An art dealer on the go, René Gimpel (a friend and cousin of the Vuitton family) got a modestly decorated large trunk, with his initials stamped in grandiose letters on each side to carry canvasses on his transatlantic voyages. With his trunk and an additional series of made-to-measure cases for individual works of art, he furthered the burgeoning link between the art and fashion worlds.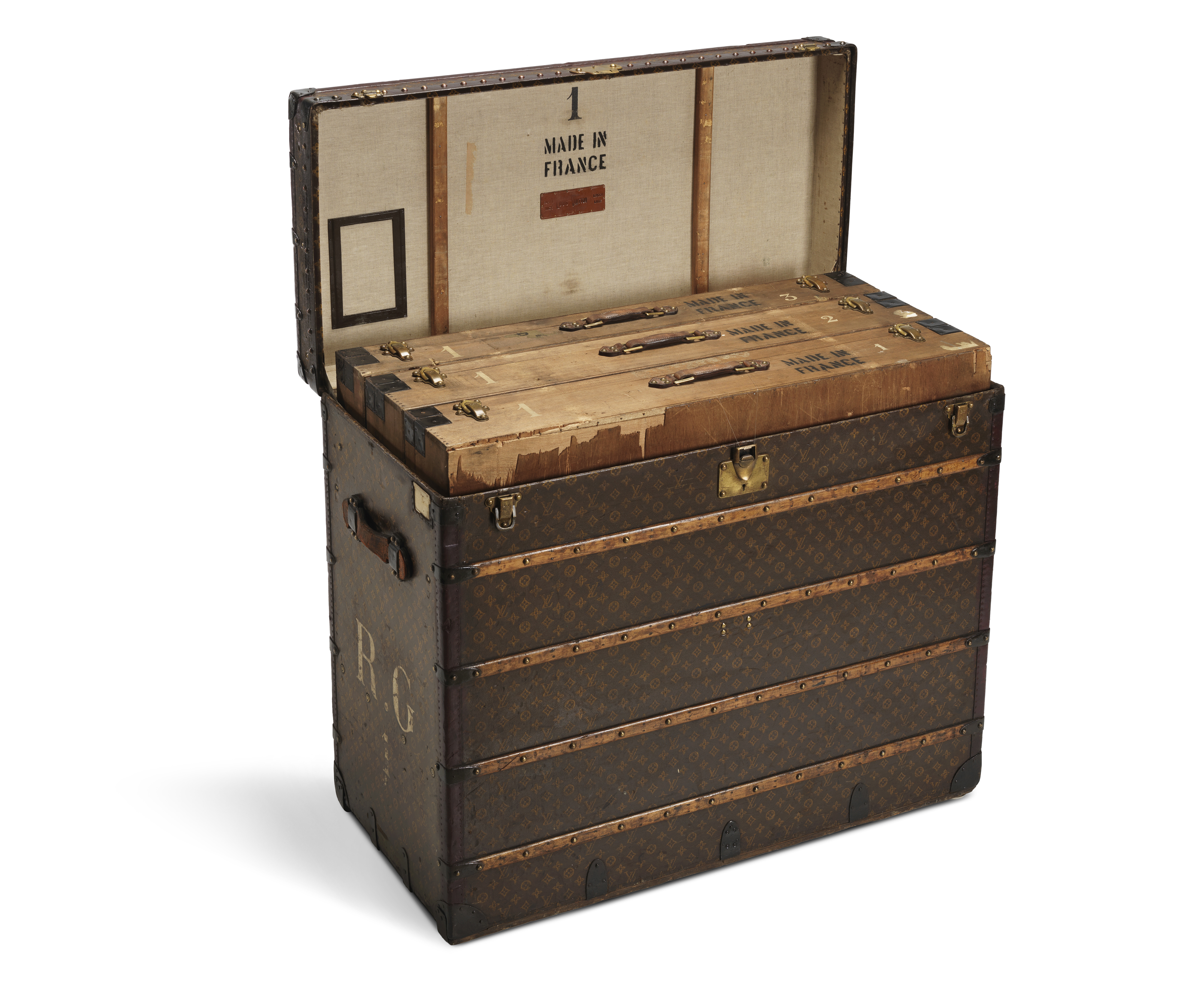 Stradivarius Violin Case
Louis Vuitton built many music cases, even constructing a DJ box for vinyl records, but perhaps the one crafted for violinist and conductor Pierre Sechiari's Stradivarius is the most precious. The thin leather trunk fit the invaluable instrument and bow, clasped together in a lightweight carrying case with an unassuming exterior for a treasure.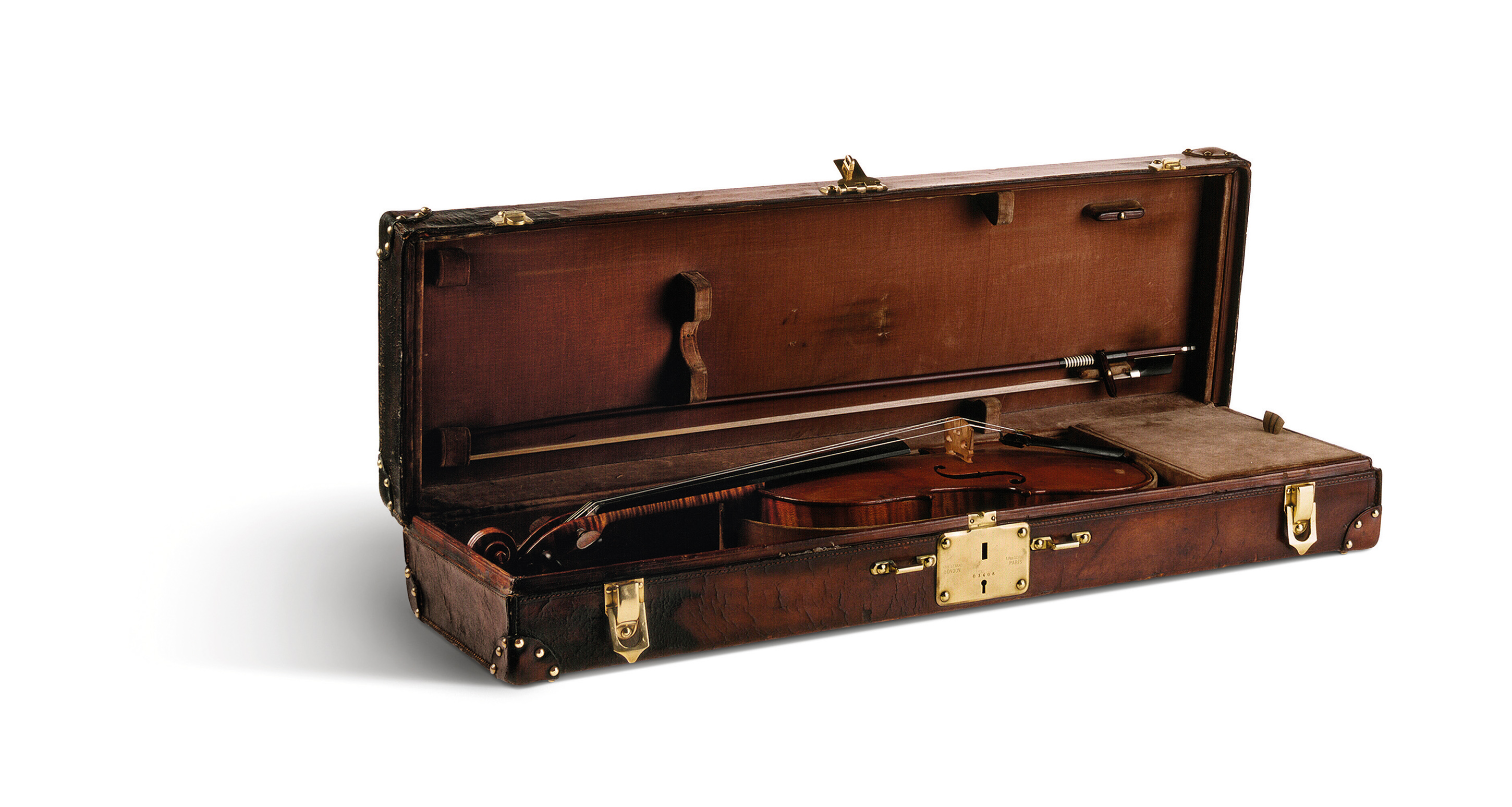 Supreme Skateboard
After months of rumors, Supreme's collaboration with Louis Vuitton was met this year with the fervor of a royal wedding, and is epitomized by this signature trunk in Supreme's instantly recognizable Barbara Krugerian red-and-white, emblazoned with the Supreme logo across the traditional LV monogram, perfectly proportioned to house a skateboard.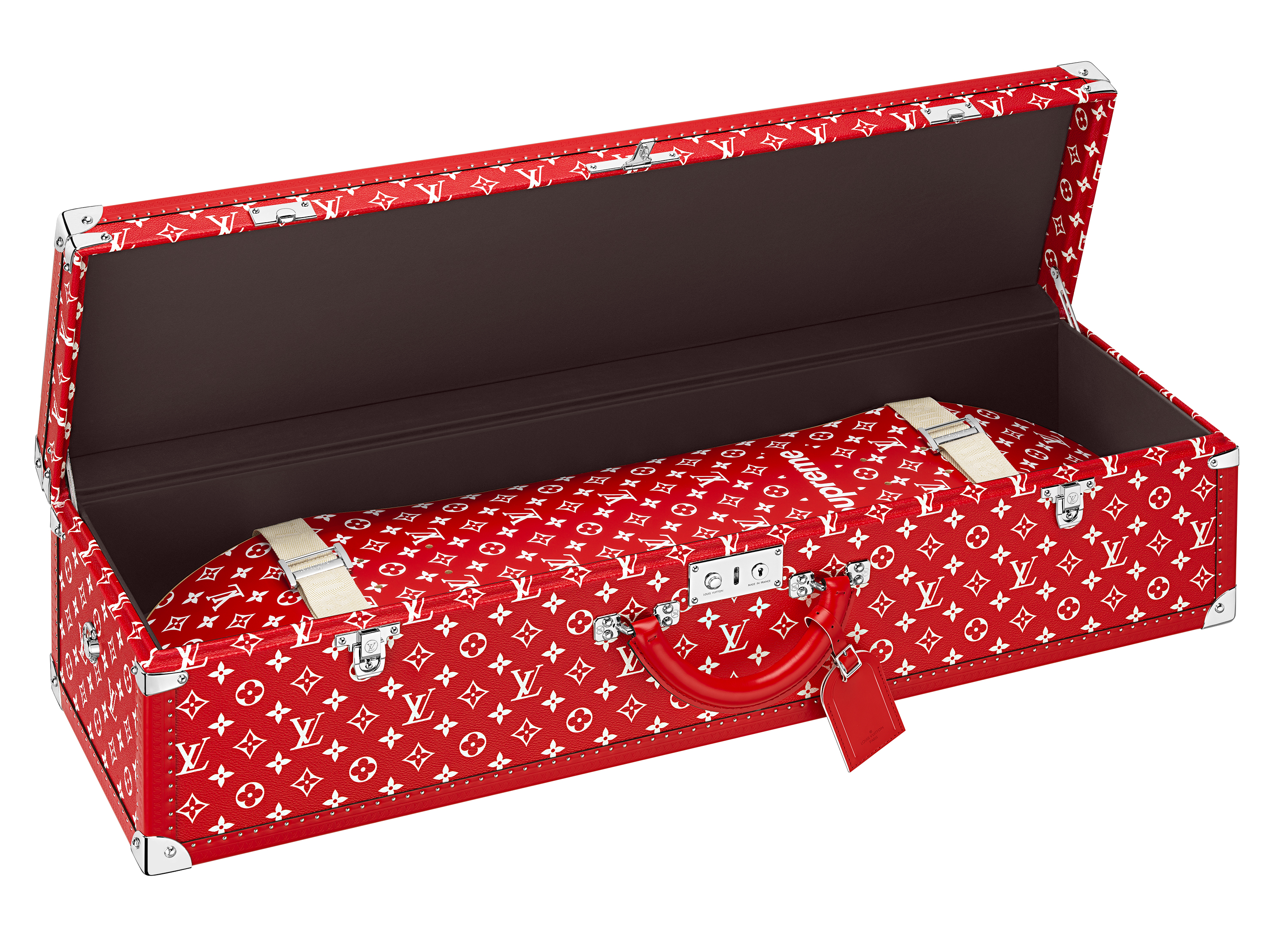 Tagged: