Photo by Rémi Lamandé for Unemployed Magazine.
A Set of Eerie Surfer Photo-Paintings Are Your Big Summer Mood
In photographer Rémi Lamandé's new story for Unemployed Magazine, Raymond Pettibon meets latex on the beach.
Photo by Rémi Lamandé for Unemployed Magazine.
In photographer Rémi Lamandé's photo story for Unemployed Magazine's fourth issue, scuba-suited models with ropes of mermaid hair pose in front of a slate-gray beach scene. Painted whorls of blue streaked with white loom like cresting waves. We spoke to the photographer about his process for the shoot and what interests him about surfers.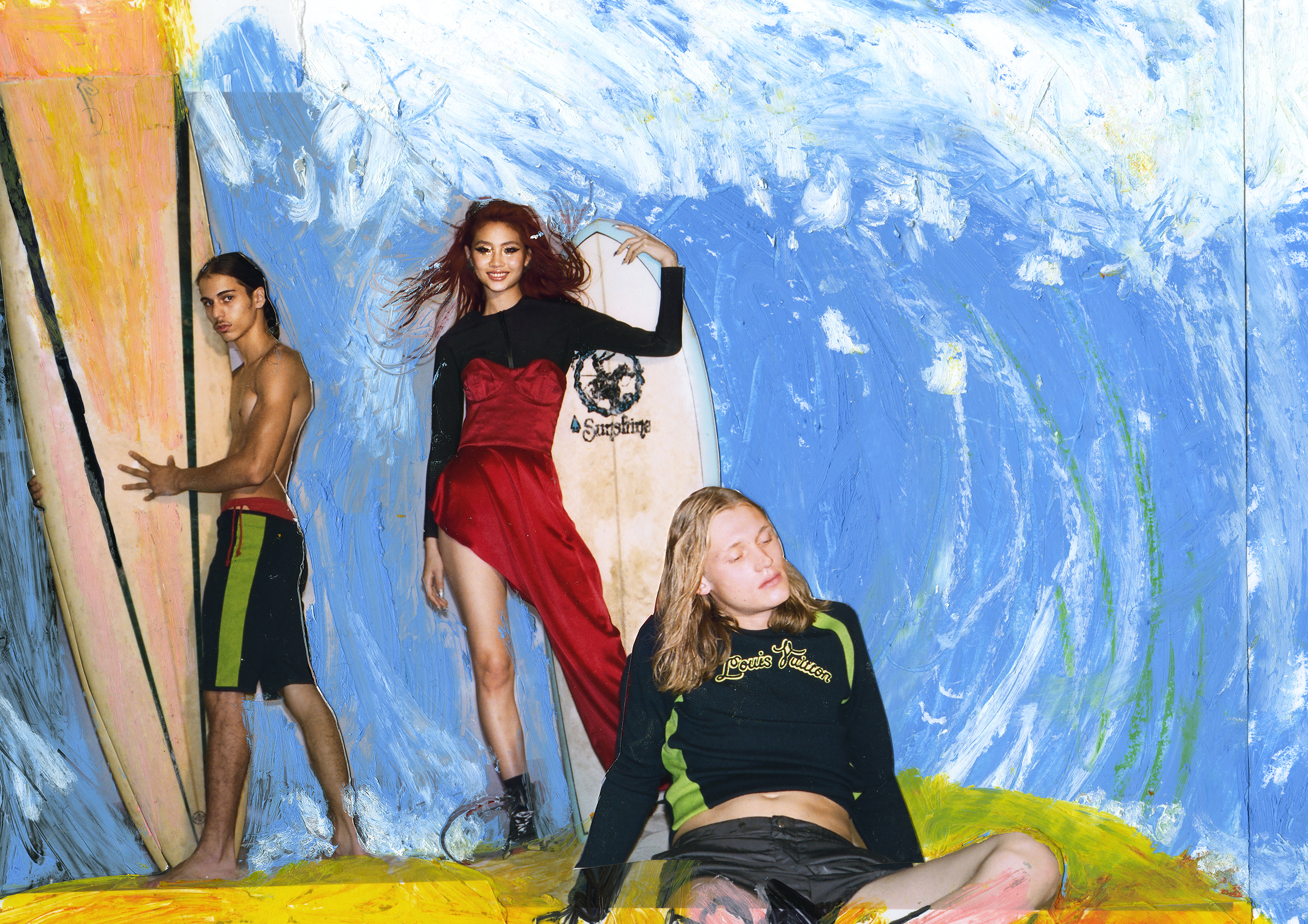 GARAGE: Tell me a little about how this story was envisioned. What got you interested in surfboarding?
Rémi Lamandé: I had been looking at latex on the beach and scuba-diving fetish pictures. I loved how sexual these images were without really ever showing skin. I was also obsessed with Raymond Pettibon's drawing and paintings of waves and surfers. This mixed with heavy mermaid makeup references brought the story together.
The painted sections of the photograph are lovely. Who was the painter?
I did all the painting and collages myself. I draw a lot and use it to plan my stories. It was nice to be able to mix these two mediums here.
What was your process like making the paintings and collages? Did you do several iterations?
Not really; it's all story boarded so I have an idea of where it's going. I just draw on the polaroids on set to make sure it matches what I have in mind, then it's pretty straightforward.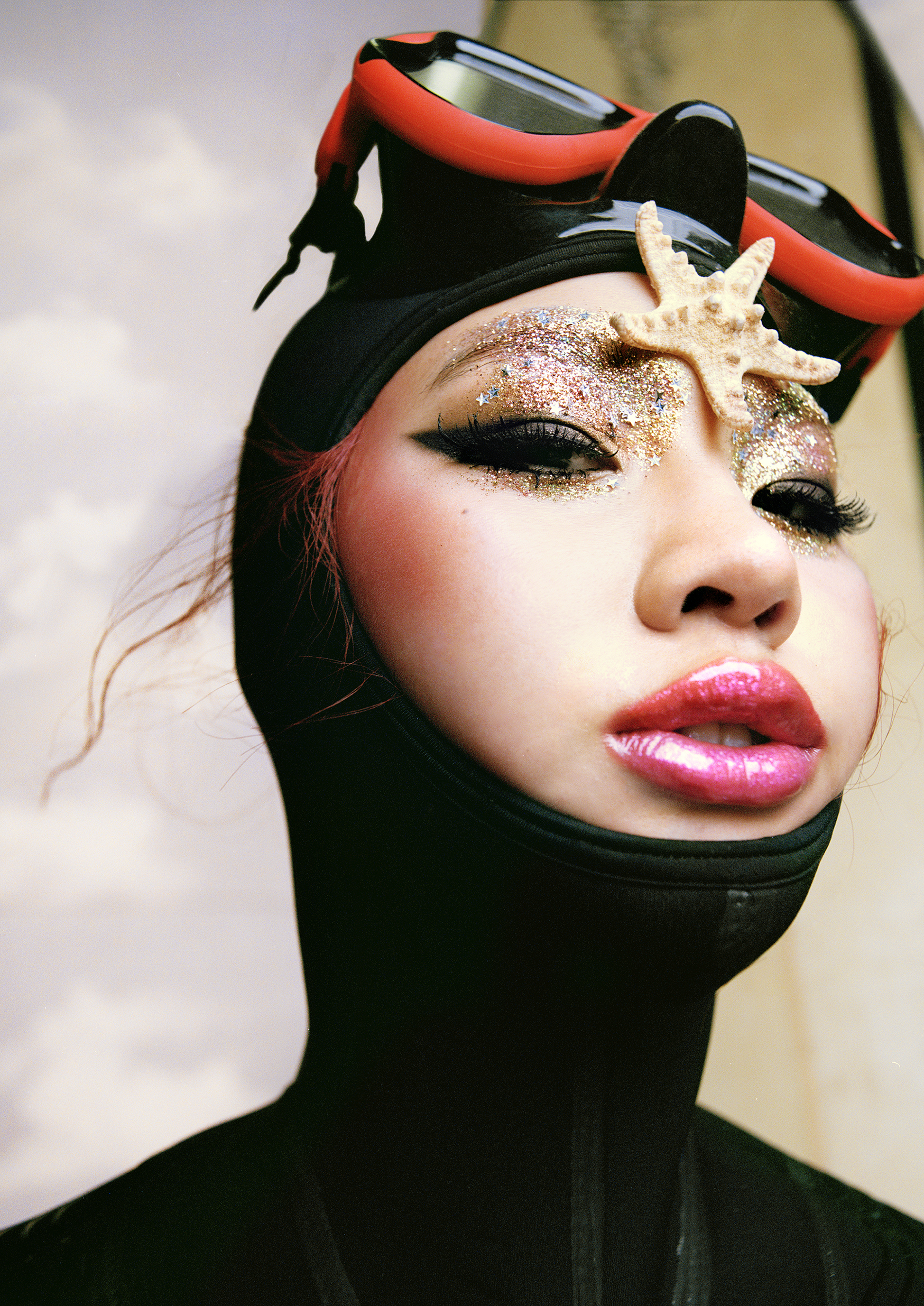 The images are fun, but also there's also an ominous sense to them: the stormy skies in the background, for example. What drew you towards these darker settings?

I think it made more sense to see these characters on a cold stormy beach than a bright blue sky. More temperature appropriate!
This story was shot for Unemployed Magazine Issue 04, on shelves in mid-July. Pre-order the issue here.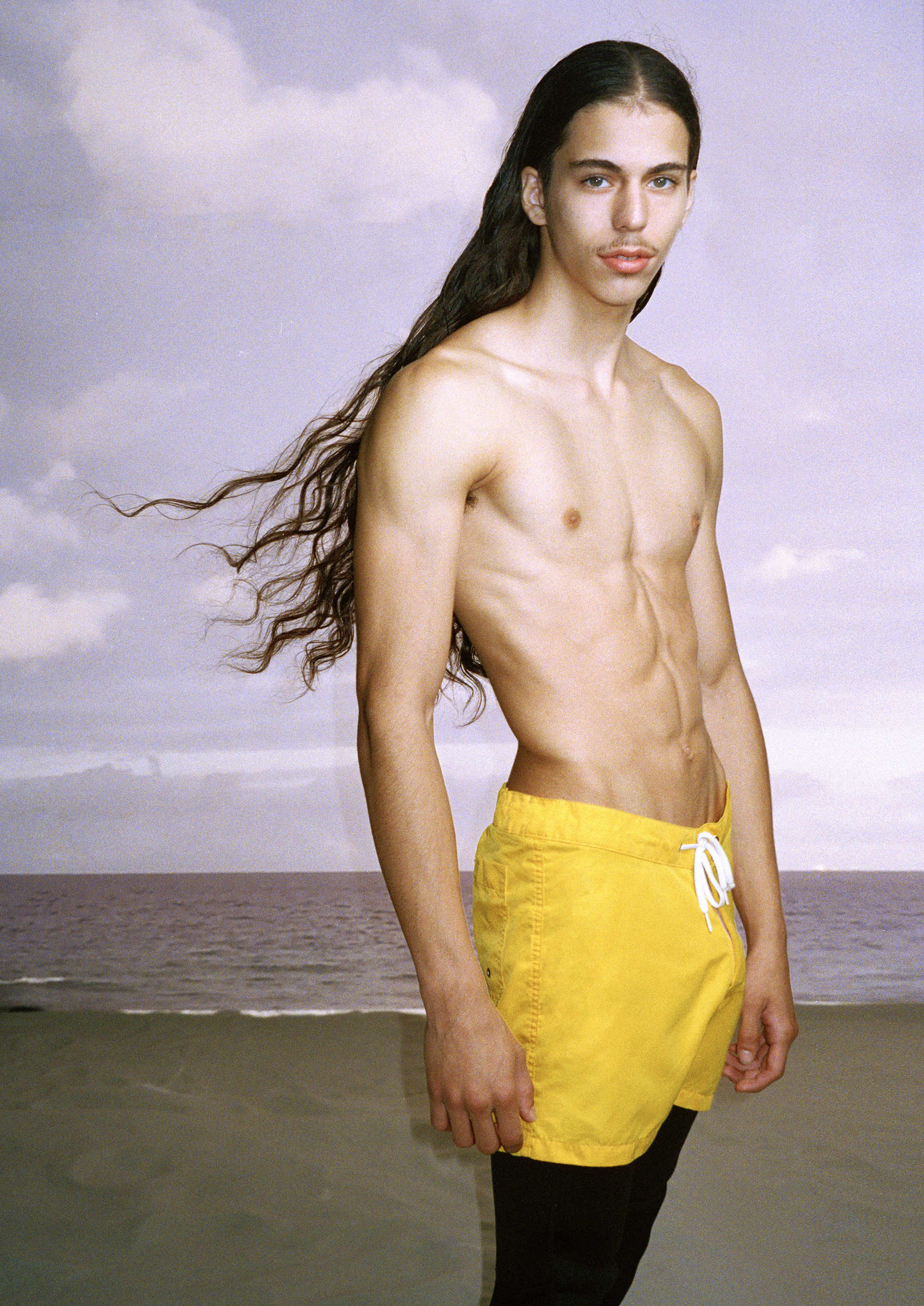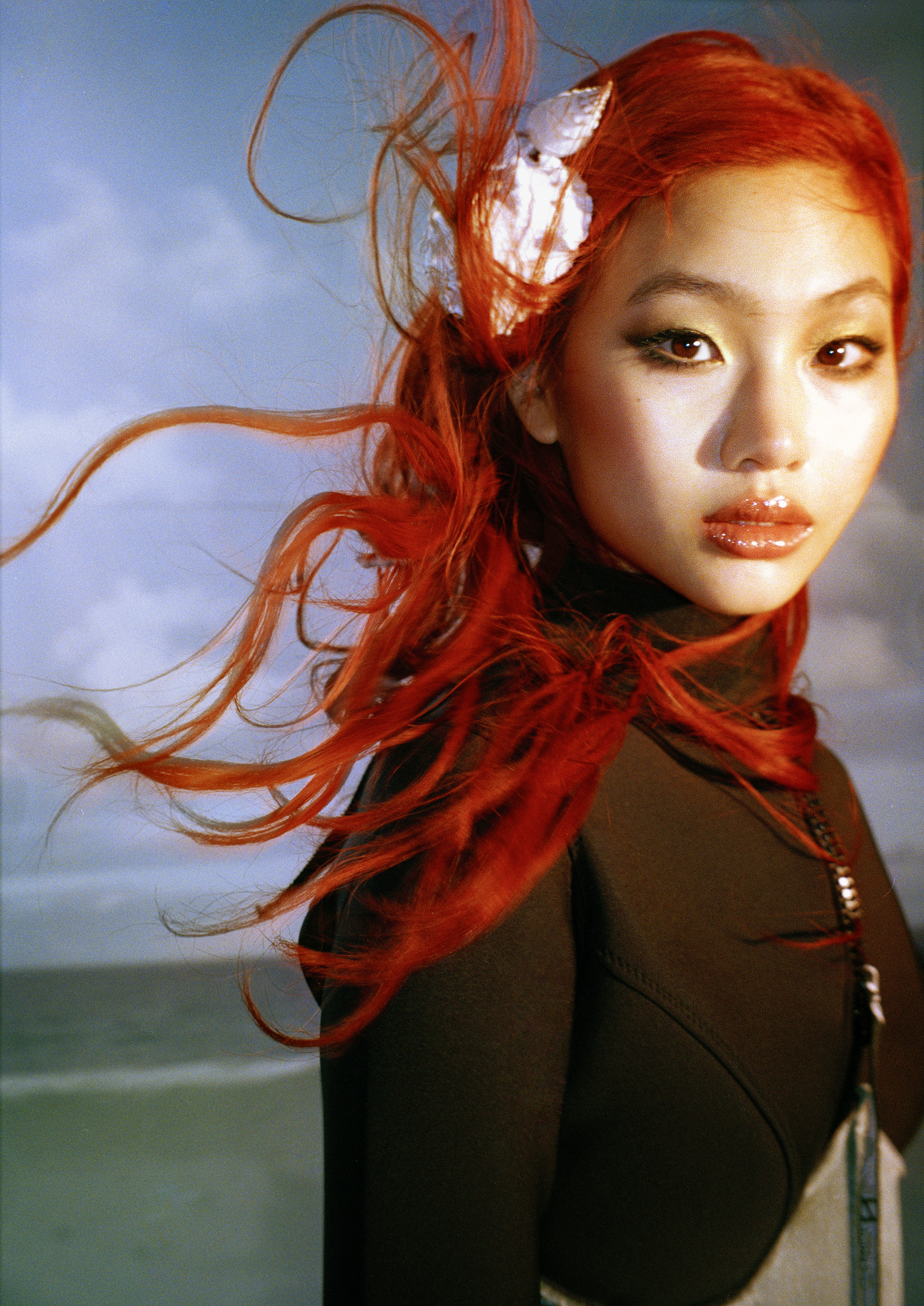 Photographer: Rémi Lamandé; Stylist: Mark Jen Hsu; Makeup: Kanako Takase; Hair: Shingo Shibata; Nails: Chiharu Natsume; Set Design: Mila Young Taylor; Casting Director: Liz Goldson; Production: Leo Becerra; Talents: Hoyeon Jung @The Society Enzo, @Wilhelmina Jeremiah @Next Photo; Assistants: Matt Witmer, Zach Schulman; Stylist Assistant: Tolganay Seitkazina; Set Assistants: Zaga Skerlotovic, Kate Atkinson, Max Daalhuizen. Shot at Dune Studio. Thanks to Davia deCroix.