Humberto Campana. Photo credit Louis Vuitton/BFA.com, Joe Schildhorn
At Design Miami, We Found Your Future Sofa For Your Futuristic Home
The Campana brothers' Bomboca Sofa was a favorite at Louis Vuitton's Objets Nomades pavilion at this week's Design Miami fair. Supported by Louis Vuitton.
Humberto Campana. Photo credit Louis Vuitton/BFA.com, Joe Schildhorn
The sofa is bulbous, segmented like an alien blue raspberry. It's actually a puzzle: each cushion can be removed, and their swollen, irregular shapes are nestled together by a hard shell. Named the Bomboca Sofa (a bomboca is a candy, the Brazilian cousin of the bon-bon), the piece was designed by Fernando and Humberto Campana and made its debut at Louis Vuitton's Objets Nomades pavilion in the Design Miami fair this week. It's a Rorschach blot in which one might see a "Birth of Venus"-esque mollusk, scuba gear, the translucent seaglass pebbles found in aquariums, a knobby deep-sea fish.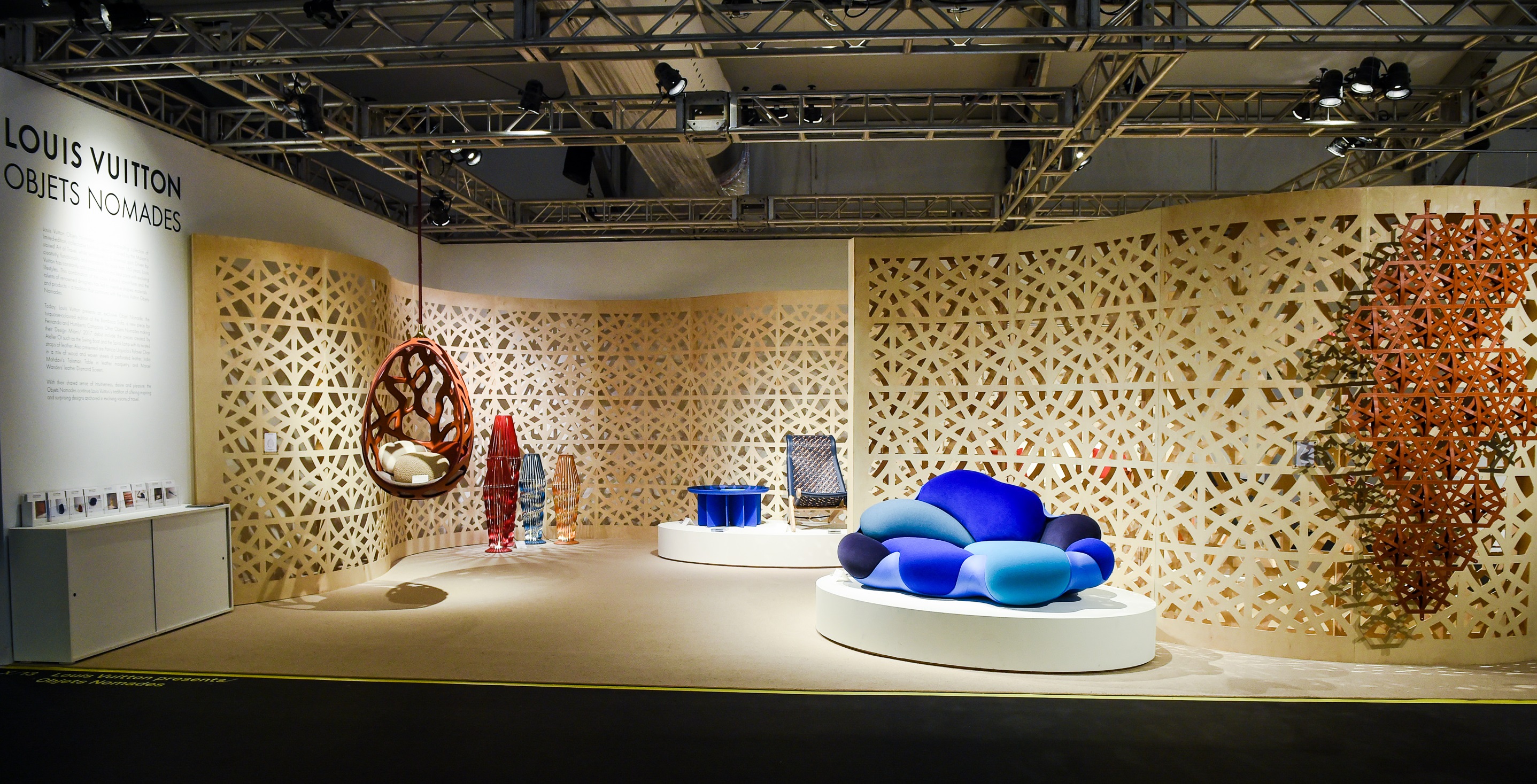 The Campana brothers' creations tend to be fanciful, and this deliciously weird sofa is no exception: having the couch in your living room would, I imagine, feel similar to having an extra pet. Their designs are also often inspired by Brazilian natural materials and craft methods. "We lived a childhood surrounded by nature and that's what brought us to design," the brothers told Designboom in a 2015 interview. They recall seeing movies in the evening and, the next morning, recreating the sets in bamboo; this game was a precursor to their playful and craft-based practice. In their wickedly funny 2007 Transplastics collection, wicker shells woven from a Brazilian fiber called Apuí devour plastic chairs. More recently, they sheathed a São Paulo house in palm fiber, giving it the rough, furry exterior of a coconut.
The Objets Nomades pavilion also presented new work by Atelier Oï: a hanging loveseat with a bentwood frame and a series of lamps made from twisted strips of colored leather.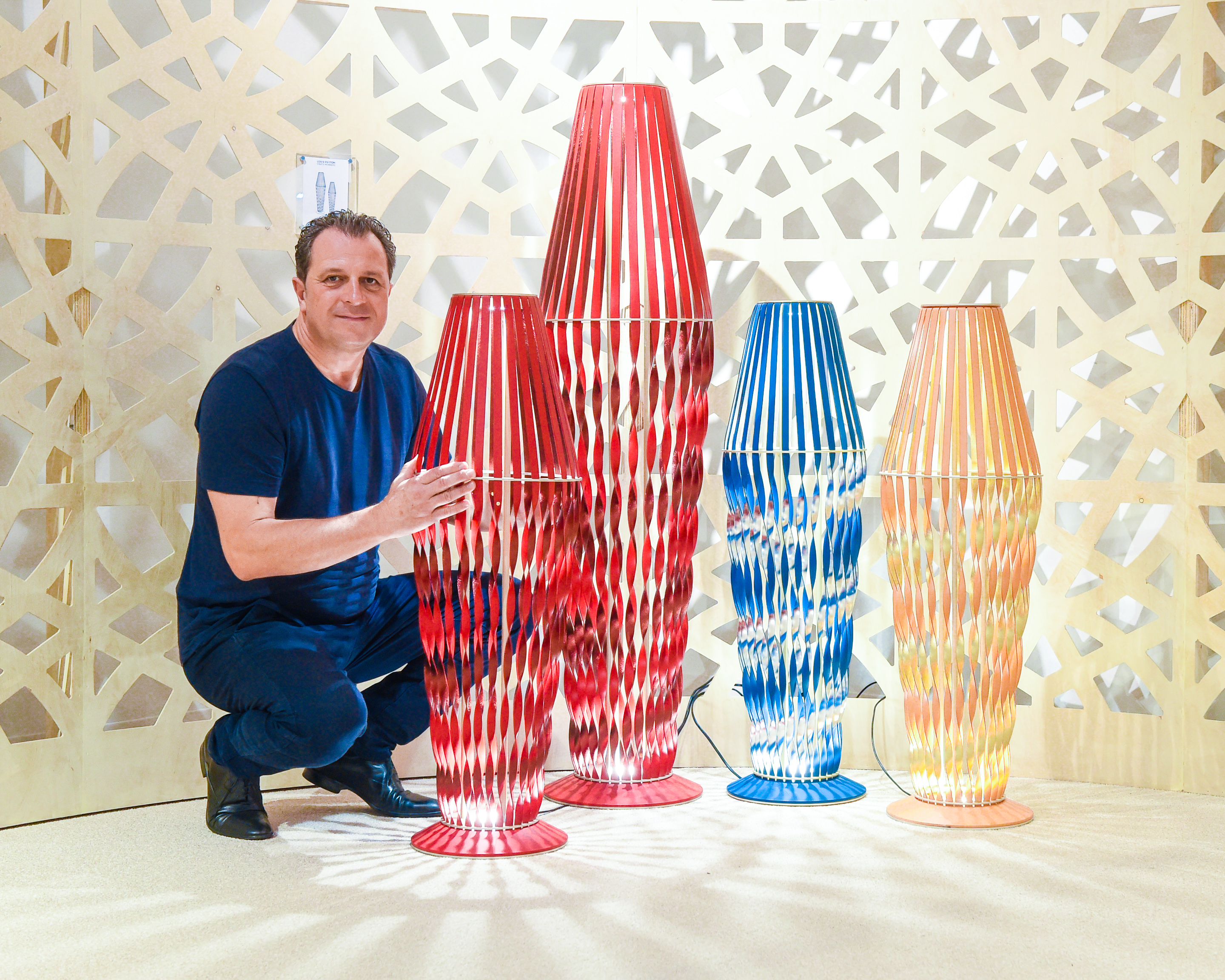 Also on view were Patricia Urquiola's Palaver Chair, India Mahdavi's Talisman Table, and Marcel Wanders's Diamond Modules.